Know More About the USC MBA Program
The University of Southern California (USC), a renowned institution that has stood as a beacon of academic excellence for over 140 years, is located in the heart of downtown Los Angeles. The USC MBA program shines brightly within this academic ecosystem, nurturing the next generation of business leaders and innovators. The program, delivered by the highly reputed Marshall School of Business, is designed to offer an intensive, comprehensive exploration of the business landscape.
Students are encouraged to engage in a rigorous yet collaborative learning environment that equips them with the skills and knowledge necessary to excel in diverse business disciplines. The program is grounded in practical learning, ensuring its graduates are well-prepared to apply classroom theories to real-world business scenarios.
It offers a rich blend of core courses and electives that allow students to customize their MBA experience to fit their career goals. In its holistic approach to business education, USC's MBA program does not just create managers; it shapes leaders, entrepreneurs, and change-makers. The MBA program is a paragon of modern business education, with a potent mix of academic rigor, dynamic student life, and powerful networking opportunities.
USC Admission Requirements
Academic qualifications
Academic qualifications form a critical element of the admission requirements for the USC MBA program. Applicants are expected to have completed a bachelor's degree from an accredited institution with a commendable academic record. Despite not having a predetermined minimum GPA requirement, a competitive GPA would be expected, given the program's rigorous nature.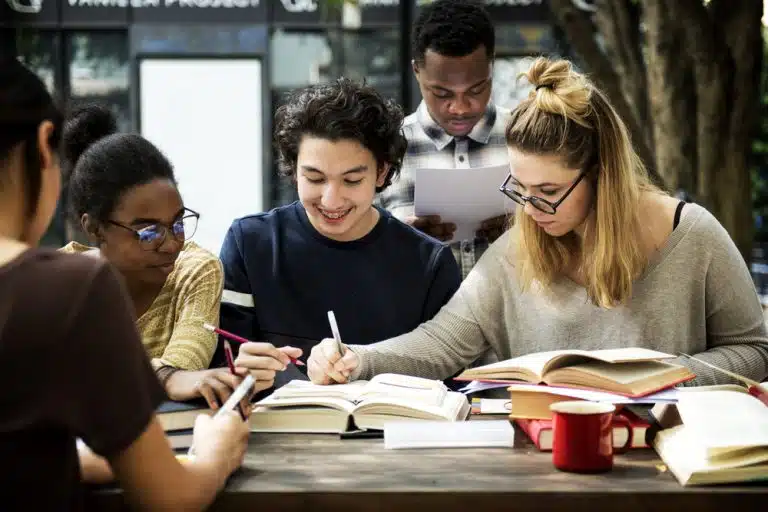 The Admissions Committee also reviews the rigor of the undergraduate coursework, the reputation of the undergraduate institution, and trends in academic performance. The program values diversity. Hence, all academic backgrounds are welcome, although business, economics, or quantitative coursework could be advantageous. The committee assesses each applicant holistically, considering academic achievement, work experience, leadership potential, and interpersonal skills.
Work experience
Work experience is an integral part of the admissions evaluation for the MBA program. Applicants are expected to have professional work experience, with an average of around five years typical among accepted students. This experience provides valuable context and practical understanding, contributing to class discussions and collaborative learning.
It also allows students to relate theoretical concepts taught in class to real-world business scenarios. The Admissions Committee assesses the length and quality of work experience; leadership roles, career progression, and significant achievements are all considered. Applicants from all industry backgrounds are encouraged to contribute to the diverse cohort of students that characterizes USC's MBA program.
GMAT/GRE scores
As part of the admission requirements for the MBA program, applicants are typically required to submit scores from the Graduate Management Admission Test (GMAT) or the Graduate Record Examinations (GRE). These standardized tests measure quantitative, verbal, and analytical writing skills essential for program success.
The GMAT or GRE scores provide an objective measure to compare applicants from diverse academic backgrounds. While there is no stated minimum score requirement, a high score can strengthen an application, and the average scores of accepted applicants can provide a benchmark for prospective students.
It's important to note that while these scores are a significant part of the application, they are considered in conjunction with other elements such as academic records, work experience, essays, and recommendation letters in a comprehensive, holistic USC admissions review process.
Recommendation letters and essays
Recommendation letters and essays are essential to the USC MBA program application as they offer a deeper, more personal view of the applicant beyond grades and test scores. Recommendation letters, ideally from current or former supervisors, are valuable as they provide an external perspective on the applicant's professional accomplishments, leadership potential, interpersonal skills, and suitability for the program.
On the other hand, essays allow the applicant to express their career goals, motivations for pursuing an MBA, and why they believe the MBA program is the right fit for them. The essays are a platform for applicants to showcase their communication skills, self-awareness, and ability to contribute to the MBA community. Both recommendation letters and essays play a significant role in the holistic review process, offering insight into the applicant's personal and professional attributes.
Interview process
The interview process is a crucial stage in the MBA program's admissions process, offering the Admissions Committee an opportunity to learn more about an applicant's personality, motivations, and fit with the program. The interview is by invitation only, generally extended after an initial review of the completed application.
It allows the committee to delve deeper into aspects of an applicant's profile, such as their leadership experiences, problem-solving skills, teamwork abilities, and career aspirations. At the same time, it allows applicants to ask questions and demonstrate their genuine interest in the program.
The interview can be a pivotal factor in the admissions decision, with successful candidates typically demonstrating strong communication skills, a clear sense of purpose, and a genuine enthusiasm for the MBA program.
USC MBA Curriculum Structure
First-Year Core Curriculum
The first-year core curriculum in the USC MBA program is designed to lay a solid foundation of business knowledge and skills. It consists of mandatory courses that cover essential areas such as corporate finance, managerial economics, marketing management, operations management, business analytics, strategic management, and organizational behavior.
These courses are intended to give students a comprehensive understanding of key business principles and functions. The learning outcomes are diverse and significant. For example, students should expect to gain an understanding of financial statement analysis, investment appraisal, and capital budgeting in corporate finance. In managerial economics, they learn to apply economic theories to business decision-making.
Marketing management equips students with the tools to develop effective marketing strategies. The operations management course explores how to manage and improve business processes, while business analytics teaches the use of data analysis tools to inform business decisions.
Strategic management focuses on the formulation and execution of business strategies, and organizational behavior helps students understand, predict, and influence behavior in organizations. The first year's curriculum is designed to equip students with the broad-based knowledge necessary to become effective, insightful leaders in the complex business world.
Second-Year Electives
In the second year of the USC MBA program, students can tailor their academic journey to their specific career goals by choosing from various electives. These electives cover diverse areas such as advanced corporate finance, digital marketing, entrepreneurship, global strategy, real estate investment, data analytics, social entrepreneurship, and supply chain management, among others.
The purpose of these electives is to provide students with the opportunity to delve deeper into areas of interest and develop specialized expertise. For example, students interested in finance might choose electives focused on mergers and acquisitions or financial derivatives. Those interested in marketing might focus on consumer behavior or brand management.
These electives deepen students' understanding of particular business areas and help them differentiate themselves in the job market. The flexibility of the elective system means students can choose a combination that best aligns with their career aspirations and potential future leadership roles.
Global Opportunities
The MBA program recognizes the importance of global exposure and international business understanding in today's interconnected world. Thus, it offers various global opportunities for students. One such opportunity is the study abroad program, where students can spend a semester at one of USC's partner institutions worldwide.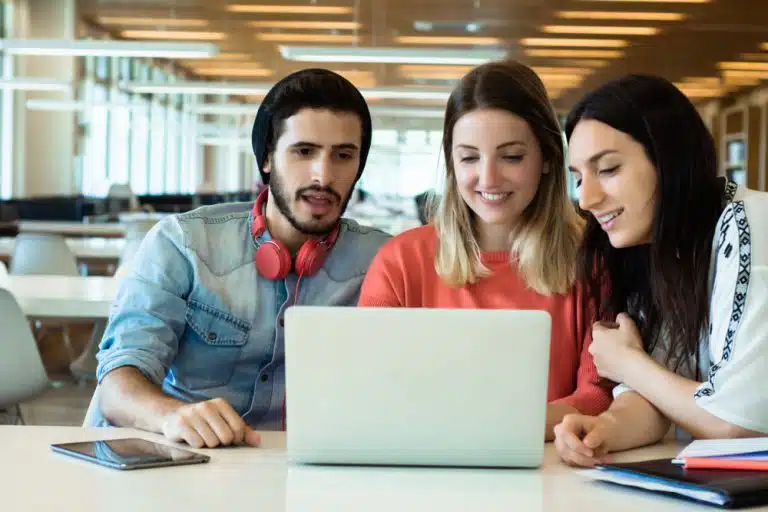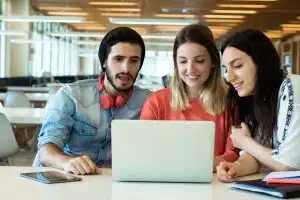 This experience allows students to immerse themselves in a different culture, broaden their global perspective, and expand their international network. Another opportunity is the international business residencies, typically short-term intensive courses conducted overseas.
These programs provide students with a firsthand look at international business operations and practices. They may include company visits, guest lectures by international executives, and cultural excursions. These global opportunities aim to develop globally-minded leaders who are comfortable operating across different cultures and markets and are well-versed in international business issues.
USC Specializations and Dual Degree Opportunities
Available specializations within the MBA program
The MBA program offers a diverse range of specializations to cater to its students' varied interests and career aspirations. These specializations allow students to acquire deep knowledge and expertise in specific business areas.
Examples of available specializations include Marketing, Finance, Operations Management, Entrepreneurship, Data Analytics, and Global Strategy, among others. For instance, the Marketing specialization could include advanced courses on brand management, digital marketing, and consumer behavior. A specialization in Finance might delve deeper into areas such as financial modeling, mergers and acquisitions, and portfolio management.
The Data Analytics specialization would focus on advanced statistical methods, machine learning, and big data analysis in business contexts. These USC Specializations equip students with the in-depth knowledge and skills to enhance their career prospects in specific sectors or roles after graduation. They offer students the opportunity to align their MBA curriculum closely with their career paths.
Opportunities for combining MBA with other graduate programs (e.g., JD/MBA, MBA/MS in Engineering, etc.)
The USC MBA program offers students the opportunity to pursue dual degrees, combining the MBA with other prestigious graduate programs. This interdisciplinary approach allows students to gain a broad business perspective while diving deep into another specific area of interest. For example, the JD/MBA program combines business administration with law, equipping graduates for leadership roles where legal and business insights intersect, such as corporate law or entrepreneurship.
Similarly, the MBA/MS in Engineering program blends business acumen with advanced technical knowledge, preparing graduates for leadership roles in technology-driven industries. The MBA can also be combined with programs in social work, public policy, and cinema, among others.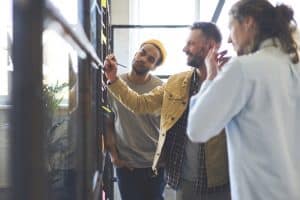 These dual degree programs allow students to capitalize on the comprehensive resources and faculty expertise across USC's departments and schools, creating a truly interdisciplinary learning experience that can be tailored to fit unique career goals.
USC Experiential Learning Program
Internships and cooperative education
Internships and cooperative education are key aspects of the USC experiential learning program. These opportunities allow students to apply the knowledge and skills they've gained in the classroom to real-world business situations.
Internships, typically taken in the summer between the first and second years, offer students a chance to work in a professional setting, often in industries or functions related to their intended career path. These experiences can be pivotal in helping students gain practical insight, develop professional skills, and build a network in their chosen field.
Furthermore, cooperative education programs, which involve partnerships with employers, provide ongoing work experiences related to the student's career goals. Such opportunities often involve a blend of work and study, allowing students to earn academic credit while gaining hands-on experience. Both internships and cooperative education experiences enhance students' learning and significantly improve their career prospects post-graduation.
Business consulting projects
Business consulting projects are an integral part of the experiential learning approach of the MBA program. These projects pair student teams with real companies to solve complex, real-world business challenges.
Whether it's formulating a strategic plan for market expansion, analyzing operational inefficiencies, or developing a new marketing strategy, students can apply the theories and methods they've learned in their courses to these live business cases. These projects offer a deep dive into the realities of business consulting, demanding critical thinking, teamwork, project management, and effective communication with stakeholders.
They offer students a valuable perspective on the consultant's role and, in many cases, can lead to impactful changes for the partnering organizations. Beyond the valuable practical experience, these projects also allow students to build strong professional networks and showcase their skills to potential employers.
Leadership development programs
Leadership development programs are a key component of the USC MBA curriculum, designed to equip students with the skills and mindset needed to lead effectively in today's complex and fast-paced business world. These programs typically include workshops, simulations, guest speakers, and experiential learning opportunities to foster self-awareness, decision-making, team-building, and strategic thinking abilities.
An example might be a leadership retreat that allows students to participate in team-building exercises and self-reflection activities. Other initiatives may include leadership coaching, where students receive one-on-one guidance from experienced leaders, and leadership labs, which are experiential sessions that put students in leadership scenarios to hone their skills.
These programs also frequently incorporate feedback mechanisms, such as 360-degree reviews, to help students gain insight into their leadership styles and identify areas for improvement. By immersing students in varied leadership experiences and challenges, these programs aim to cultivate the next generation of dynamic, adaptable, and ethical business leaders.
USC Financial Aid and Scholarships
Overview of tuition and living expenses
Like many top-tier MBA programs, USC's MBA program represents a significant financial investment. Tuition costs cover all instruction, course materials, and some program events. Specific costs would need to be checked for the most current numbers. It's also important to consider living expenses when budgeting for the MBA program.
These include housing, food, personal expenses, and transportation costs, which can vary significantly based on individual lifestyles and choices. Los Angeles, where USC is located, is a major city with a relatively high cost of living compared to other locations.
Students might also need to budget for additional costs such as health insurance, a laptop, and travel for internships or job interviews. While the financial commitment is substantial, viewing it as an investment in your career is important, with the potential for significant returns regarding future earnings and career opportunities.
Scholarships and financial aid available for MBA students
The MBA program is committed to helping students finance their education and offers eligible students several scholarships and financial aid options. Merit-based scholarships are available and are awarded based on the strength of the applicant's profile, including academic achievement, professional experience, leadership potential, and other distinctive characteristics.
These scholarships can significantly offset the cost of tuition. In addition to scholarships, USC Financial Aid is available in the form of loans, including federal and private loans. Students may also be eligible for work-study opportunities on campus.
Additionally, for international students, there might be country-specific scholarships or loans. It's recommended that students start researching funding options early and take note of application deadlines. The financial aid office at USC is a valuable resource for information and assistance in navigating the various options available to finance the MBA program.
Payment options and plans
The USC MBA program offers various payment options and plans to make it easier for students to manage the cost of their education. Tuition can typically be paid online, by mail, or in person. Several payment methods are accepted, including credit cards, checks, and wire transfers.
In addition to standard lump-sum payments each semester, USC also offers payment plans that allow tuition to be paid in installments over the semester. This can help spread the financial burden and make budgeting easier for students. Students need to familiarize themselves with the payment deadlines to avoid late fees.
For international students, USC also provides information and support for international payments. Students with specific questions or who need additional help are encouraged to contact the USC Student Financial Services office.
Now that you have an idea about the  USC MBA program, college admissions should be where you pay attention next. To ensure that you get into the college you want, you can get help with AdmissionSight. With ten years of experience with college admission experts, AdmissionSight can help you get into the college of your choice. You can talk to our experts today to get an initial consultation.