Lehigh and Cornell: A Look at the Rivalry
Lehigh University and Cornell University are both highly regarded academic institutions. However, beyond their impressive academic programs, these two schools have a long-standing rivalry. In this article, we'll take a deep dive into the comparisons between Lehigh and Cornell, examining everything from history to student life.
The Academic Programs at Lehigh and Cornell
At Lehigh, students have access to over 100 majors, including engineering, business, and the arts and sciences. Cornell, on the other hand, offers over 80 majors, with particular strength in agricultural studies, engineering, and business.
Both schools offer top-tier academic programs that feature innovative research and world-renowned faculty. Ultimately, the decision between Lehigh and Cornell comes down to the specific academic programs that interest you the most.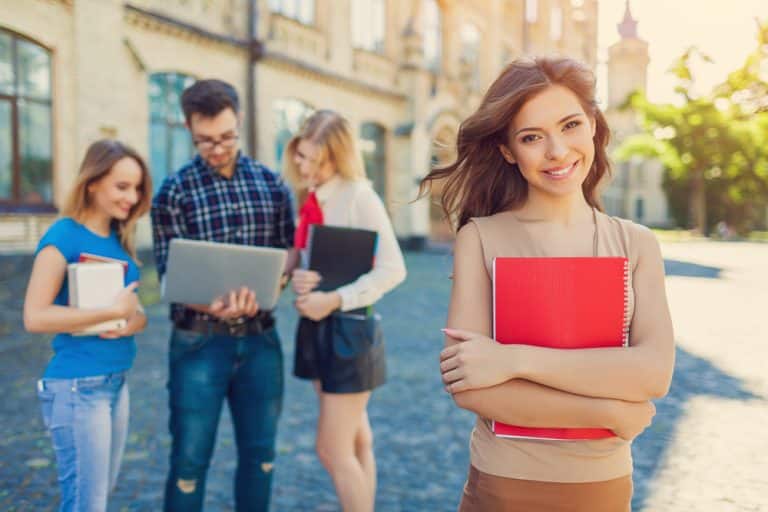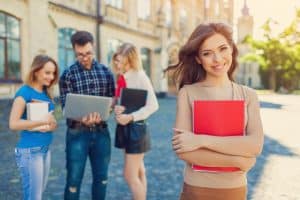 Lehigh University is known for its strong engineering program, which offers a variety of specializations such as bioengineering, chemical engineering, and computer engineering. The university also has a highly regarded business program, with a focus on entrepreneurship and innovation. Additionally, Lehigh's arts and sciences programs offer a wide range of majors, including psychology, political science, and environmental studies.
Cornell University's College of Agriculture and Life Sciences is one of the best in the world, with programs in animal science, food science, and plant science. The university's engineering program is also highly ranked, with a focus on research and innovation.
Cornell's business program is known for its emphasis on sustainability and social responsibility, and the university also offers a variety of majors in the arts and sciences, including anthropology, history, and linguistics.
Campus Culture at Lehigh vs. Cornell
The culture on each campus differs significantly. Lehigh is a smaller community-oriented campus, whereas Cornell is a much larger, somewhat cosmopolitan institution. Cornell boasts over 1000 clubs and organizations, while Lehigh has fewer, yet still boasts a vibrant community life. Overall, both schools offer unique and engaging experiences that appeal to their respective student bodies.
One notable difference between the campus cultures at Lehigh and Cornell is the emphasis on sports. Lehigh has a strong athletic program, with a dedicated fan base and a long-standing rivalry with nearby Lafayette College.
Cornell, on the other hand, has a more diverse range of extracurricular activities, with a focus on academic and research pursuits. However, both schools offer opportunities for students to get involved in sports and fitness activities, whether through varsity teams, intramural leagues, or recreational programs.
Student Life at Lehigh and Cornell: An Overview
As previously mentioned, the culture and community on each campus vary greatly. At Lehigh, students often cite the close-knit community as one of the standout features of the school. Conversely, Cornell is a much larger, more cosmopolitan institution that offers opportunities for exploration.
Cornell's central location in Ithaca, NY, offers students access to nearby gorges, hiking trails, and the vibrant city of Ithaca. While both schools offer students an array of opportunities to engage with their communities and enjoy their campus experiences, students benefit from vastly different experiences at each institution.
Lehigh University is located in Bethlehem, Pennsylvania, a small city with a population of around 75,000 people. The campus is situated on a hill overlooking the city, providing students with a beautiful view of the surrounding area.
The university is known for its strong engineering and business programs, as well as its commitment to community service. Students at Lehigh are encouraged to get involved in service projects both on and off campus, and the university has a number of partnerships with local organizations.
Cornell University, on the other hand, is located in Ithaca, New York, a small college town with a population of around 30,000 people. The campus is situated on a hill overlooking Cayuga Lake, providing students with a stunning view of the water.
Cornell is known for its strong programs in agriculture, engineering, and the sciences, as well as its commitment to sustainability. Students at Cornell are encouraged to get involved in sustainability initiatives both on and off campus, and the university has a number of partnerships with local organizations focused on environmental conservation.
Alumni Networks: Lehigh vs. Cornell
Both Lehigh and Cornell have active and engaged alumni networks. Lehigh has a tight-knit and supportive alumni community that emphasizes connections and giving back. Conversely, Cornell, with its larger alumni base, creates more opportunities for networking and pursuing professional connections.
However, Lehigh's smaller alumni network allows for more personalized and intimate interactions between alumni, current students, and faculty. Lehigh alumni often return to campus to speak with students, mentor them, and offer career advice.
Lehigh University's alumni network boasts a reputation for being highly loyal and committed to their alma mater. A significant number of alumni generously donate and volunteer to support the university.
Admissions Standards at Lehigh and Cornell
Both Lehigh and Cornell boast highly selective admissions processes. Cornell receives thousands of applications every year, with an acceptance rate of around 11%. Lehigh, while slightly less competitive than Cornell, still maintains a low acceptance rate, admitting only around 30% of its applicants each year. These high standards reflect the quality of the academic offerings and community life at both institutions.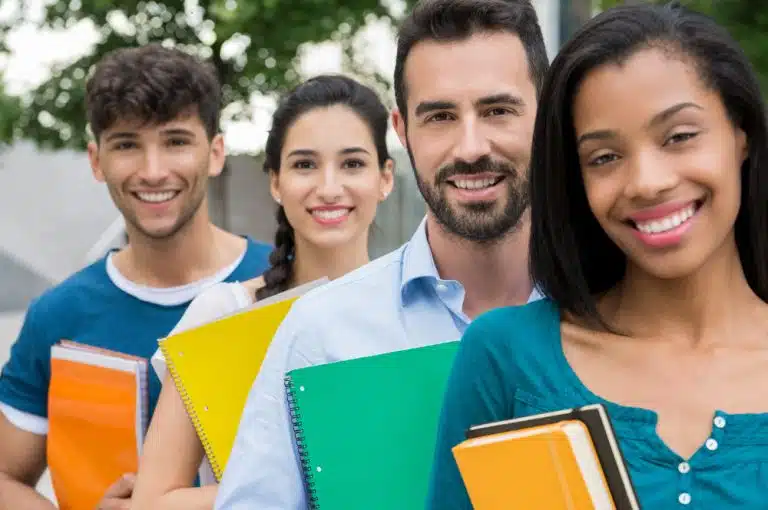 However, the admissions standards at Lehigh and Cornell differ in some ways. While both universities consider factors such as academic achievement, extracurricular activities, and personal qualities in their admissions decisions, Cornell places a greater emphasis on standardized test scores.
In contrast, Lehigh takes a more holistic approach, considering a range of factors beyond just test scores. Additionally, Cornell offers early decision and early action options, which can increase a student's chances of being admitted, while Lehigh does not have an early decision program. Despite these differences, both universities are highly respected and offer exceptional educational opportunities for their students.
Career Opportunities for Graduates of Lehigh and Cornell
Both Lehigh and Cornell have impressive networks of alumni who have gone on to achieve success in their respective fields. Graduates of these institutions benefit from access to esteemed connections and an Ivy League-level education that lends itself to incredible career opportunities following graduation. The respective schools' focus on community engagement and experiential learning creates a strong pipeline for internships and on-campus recruitment.
Lehigh University has a strong reputation for producing graduates who excel in the fields of engineering and business. The university's close proximity to New York City and Philadelphia also provides students with access to a wide range of internship and job opportunities in these major metropolitan areas.
Additionally, Lehigh's Career Services Center offers a variety of resources and programs to help students prepare for their future careers, including resume workshops, mock interviews, and career fairs.
Cornell University is known for its exceptional programs in agriculture, architecture, and hotel administration. The university's location in Ithaca, New York, also provides students with access to a thriving startup community and a variety of internship opportunities in the surrounding area.
Faculty and Research at Lehigh vs. Cornell
Both Lehigh and Cornell are home to some of the most notable faculty in higher education. Each institution boasts professors who are experts in their respective fields, and both schools have a strong emphasis on innovative research. However, due to the larger student body and faculty at Cornell, the university can offer a broader range of research opportunities.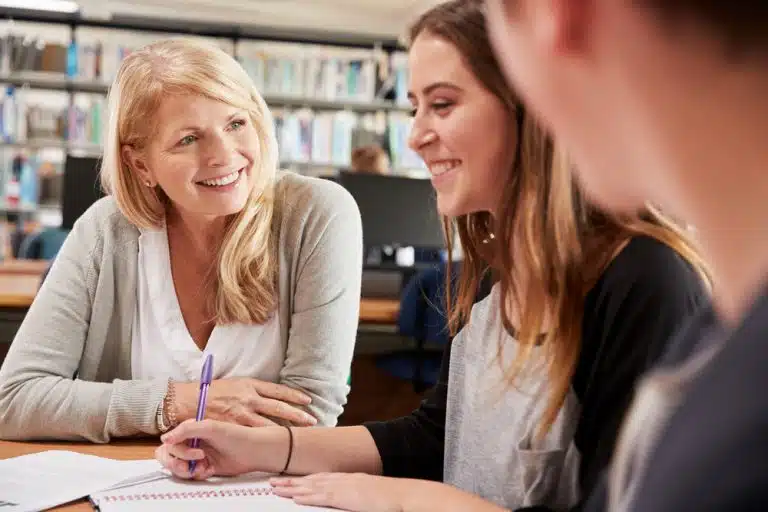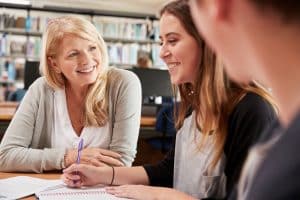 Lehigh University has a strong focus on undergraduate education, with a student-to-faculty ratio of 9:1. This means that students have more opportunities to work closely with their professors and receive personalized attention. In addition, Lehigh's faculty members are known for their dedication to teaching and mentoring students, which creates a supportive and collaborative learning environment.
On the other hand, Cornell University is a research powerhouse, with over 100 research centers and institutes. The university is known for its groundbreaking research in fields such as engineering, agriculture, and veterinary medicine. Cornell's faculty members are also highly respected in their fields, and many have received prestigious awards and honors for their research contributions.
Financial Aid Options for Students of Lehigh and Cornell
Both Lehigh and Cornell offer robust financial aid packages to their students, making an Ivy League education financially accessible to many deserving students. Each institution boasts low student debt levels and a commitment to putting students in the best possible financial position upon graduation.
At Lehigh, students can apply for need-based financial aid, merit scholarships, and work-study programs. The university also offers a variety of grants and loans to help students cover the cost of tuition, room and board, and other expenses.
Cornell, on the other hand, provides a combination of need-based grants, loans, and work-study opportunities to eligible students. In addition, the university offers a number of scholarships and fellowships to help students pursue their academic and career goals.
Differences in Campus Resources: Lehigh vs. Cornell
While both schools offer unparalleled academic resources, Cornell's sheer size allows for a more extensive array of on-campus offerings. Cornell's many libraries, museums, and labs contribute to a thriving academic community. Lehigh, while smaller, still provides an incredibly stimulating campus environment and maintains a strong commitment to academic resources.
However, Lehigh's smaller size also allows for a more personalized approach to academic support. With smaller class sizes and a lower student-to-faculty ratio, students at Lehigh have more opportunities for one-on-one interactions with professors and advisors. Additionally, Lehigh's Career Services Center offers a wide range of resources and support for students seeking internships and job opportunities, including career fairs, workshops, and individualized career counseling.
Comparing Campus Locations: Bethlehem vs. Ithaca
Lehigh's campus is situated in the charming, historic town of Bethlehem, PA. Bethlehem is a smaller town with a vibrant downtown and a strong sense of community. On the other hand, Cornell is located in Ithaca, NY, a college town with an eclectic buzz. While Bethlehem offers a quieter, more historic town feel, Ithaca offers city amenities and excitement.
Bethlehem is known for its rich history, with many buildings and landmarks dating back to the 18th century. The town is home to the famous Bethlehem Steel plant, which has been transformed into a cultural center and museum. Students at Lehigh can take advantage of the town's history by participating in walking tours and visiting local museums.
Ithaca, on the other hand, is located in the heart of the Finger Lakes region of New York. The town is surrounded by natural beauty, with gorges, waterfalls, and hiking trails just a short drive away. Students at Cornell can enjoy outdoor activities such as kayaking, rock climbing, and skiing in the winter months.
Student Organizations Comparison: Which School Has More Clubs?
Cornell boasts a massive number of student organizations, clubs, and events, with over 1000 to choose from. Meanwhile, Lehigh has several hundred active clubs and organizations- a smaller number overall but still a diverse, engaging set of options for students. Both institutions provide ample opportunity for engagement and involvement on campus.
However, the size of the student body at each institution also plays a role in the number of clubs available. Cornell has a much larger student population than Lehigh, which may explain why they have a greater number of clubs. On the other hand, Lehigh's smaller student body allows for a more tight-knit community within each club, fostering closer relationships and more personalized experiences.
Additionally, the types of clubs offered at each school may differ. Cornell, being a larger institution, may have more specialized clubs and organizations that cater to specific interests or fields of study. Lehigh, on the other hand, may have a greater emphasis on sports and outdoor activities due to its location in the Lehigh Valley region of Pennsylvania.
International Student Community Comparison: How Diverse are Lehigh and Cornell?
Cornell, with its broader student body and rich campus life, attracts students from all around the world. In contrast, Lehigh has a more insular, yet still diverse campus community, with international students making up around 5% of the student body. Ultimately, both schools provide unique and exciting opportunities for international students to engage in American higher education and pursue their career aspirations.
Despite the difference in the percentage of international students, both Lehigh and Cornell offer a variety of resources and support for their international student community. Cornell has an International Students and Scholars Office that provides assistance with visa and immigration issues, as well as cultural adjustment and academic support. Lehigh also has an Office of International Affairs that offers similar services, including language support and cultural programming.
Furthermore, both schools have active international student organizations that provide a sense of community and support for students from different countries. These organizations often host events and activities that showcase their cultures and traditions, allowing for cross-cultural exchange and learning.
Conclusion
Comparing Lehigh and Cornell is no easy feat, as these two institutions offer unique and engaging learning experiences. Each institution has a rich history of academic excellence, supportive campus communities, and a vibrant alumni network.
It's important to consider these key differences and similarities when making your decision about which institution is right for you. Whether you choose Lehigh or Cornell, you can be sure of an education that will foster your personal and professional growth and lead to lifelong connections.
Segue to AdmissionSight
At AdmissionSight, we firmly uphold the conviction that every student is entitled to the chance to pursue their dreams at their preferred college. Our mission is to equip you with the expert advice and unwavering support you need to secure a place at the schools you aspire to attend.
With a seasoned team of college admissions specialists, we've spent over a decade guiding students like you toward their academic goals. We want to emphasize this – our expertise and insights are your secret weapon to success.