Lehigh and NYU: A Look at Two Top Universities
Choosing a university to attend can be a challenging decision. With so many options available, it can be tough to know where to start. In this article, we'll compare two top universities: Lehigh and NYU. From location and campus size to academic programs. We'll examine these universities in-depth to help you make an informed decision.
Location and Campus Size
Lehigh and NYU are located in two distinct areas of the country. Lehigh University lies in Bethlehem, Pennsylvania, a small town of around 75,000 people in the eastern part of the state. In contrast, NYU is situated in the heart of New York City, making it an ideal location for those who want to experience the hustle and bustle of the Big Apple while pursuing their studies.
Regarding campus size, Lehigh is more traditional. The university's campus boasts over 2,000 acres of land and is home to around 7,000 undergraduate and graduate students. In contrast, NYU doesn't have a traditional campus.
Instead, it's spread out across various neighborhoods in Manhattan, with buildings scattered throughout Greenwich Village, Washington Square Park, and beyond. In total, NYU has around 50,000 students, making it significantly larger than Lehigh.
Despite being located in a small town, Lehigh University offers a vibrant campus life with numerous student organizations and events. The university also has a strong focus on athletics, with 25 varsity sports teams and state-of-the-art athletic facilities.
Admission Criteria and Acceptance Rates
When it comes to admission requirements, both universities have high standards. Lehigh has an acceptance rate of around 25%, requiring an impressive academic record, including a high GPA and competitive test scores.
Similarly, NYU is also highly selective, with an acceptance rate of around 16%. They also take into account extracurricular activities, essays, and letters of recommendation when evaluating applications.
It is important to note that both universities also consider factors beyond academic achievements. Lehigh values community involvement and leadership skills, while NYU places a strong emphasis on diversity and global perspectives.
Additionally, both universities offer opportunities for students to showcase their talents and interests through interviews and portfolios. Ultimately, the admissions process at these universities is highly competitive, but the rewards of attending a top-ranked institution are well worth the effort.
Tuition and Financial Aid
As two of the top universities in the country, both Lehigh and NYU have a high price tag. Tuition at Lehigh for the 2021-2022 academic year is approximately $58,000, while NYU's is around $54,000.
However, both universities offer financial aid packages to students who qualify. These packages can include grants, scholarships, and loans to help make tuition more manageable.
It is important to note that the financial aid packages offered by Lehigh and NYU are based on a student's financial need and academic merit. Students are encouraged to fill out the Free Application for Federal Student Aid (FAFSA) to determine their eligibility for federal and state financial aid programs. In addition, both universities have their own institutional aid programs that students can apply for.
Academic Programs and Majors Offered
At Lehigh, students can choose from over 100 undergraduate and graduate programs across four colleges: the P.C. Rossin College of Engineering and Applied Science, the College of Arts and Sciences, the College of Business, and the College of Education.
In comparison, NYU has over 200 undergraduate and graduate programs, spread out across ten schools and colleges, including the Gallatin School of Individualized Study and the Tandon School of Engineering.
Lehigh University offers a wide range of majors and programs, including popular options such as Business, Computer Science, and Psychology. Additionally, the university has unique programs such as Integrated Business and Engineering, which combines business and engineering courses to prepare students for careers in technology management.
NYU, on the other hand, has a strong focus on the arts and humanities, with programs such as Film and Television, Journalism, and Music. The university also offers specialized programs such as the Interactive Telecommunications Program, which focuses on the intersection of technology and art.
Research Opportunities and Funding
As research institutions, both Lehigh and NYU offer research opportunities to students. Lehigh's research endeavors focus on fields such as nanotechnology, environmental sustainability, and human health.
In contrast, NYU's research activities span several areas, including medical research, neuroscience, and engineering. Both universities offer funding opportunities to students interested in research, including grants, scholarships, and stipends.
Lehigh University has a strong focus on interdisciplinary research, encouraging students to collaborate across departments and fields. This approach allows for innovative solutions to complex problems and provides students with a well-rounded research experience. NYU, on the other hand, has a reputation for cutting-edge research in emerging fields, such as artificial intelligence and virtual reality.
Both universities also offer opportunities for students to present their research at conferences and publish their findings in academic journals. These experiences can be invaluable for students interested in pursuing graduate studies or careers in research.
Student Life and Extracurricular Activities
Lehigh and NYU both offer their students various extracurricular activities and organizations to join. Lehigh has over 200 student organizations, including academic clubs, sports teams, and social clubs. On the other hand, NYU offers over 400 student organizations to join, with an emphasis on the arts, community service, and student government.
Additionally, both universities have a vibrant student life outside of extracurricular activities. Lehigh is located in Bethlehem, Pennsylvania, a small town with a strong sense of community.
The university hosts events such as concerts, movie nights, and festivals throughout the year. NYU, located in the heart of New York City, offers students endless opportunities to explore the city and attend cultural events. From Broadway shows to museums, there is always something to do in the city that never sleeps.
Faculty and Teaching Style
The faculty at both Lehigh and NYU are experts in their respective fields. Lehigh's professors are heavily invested in teaching and research, and many are leaders in their industries. Similarly, NYU's professors are also heavily invested in their areas of expertise and highly respected in their fields. Both universities offer a mix of lecture and seminar-style classes to students.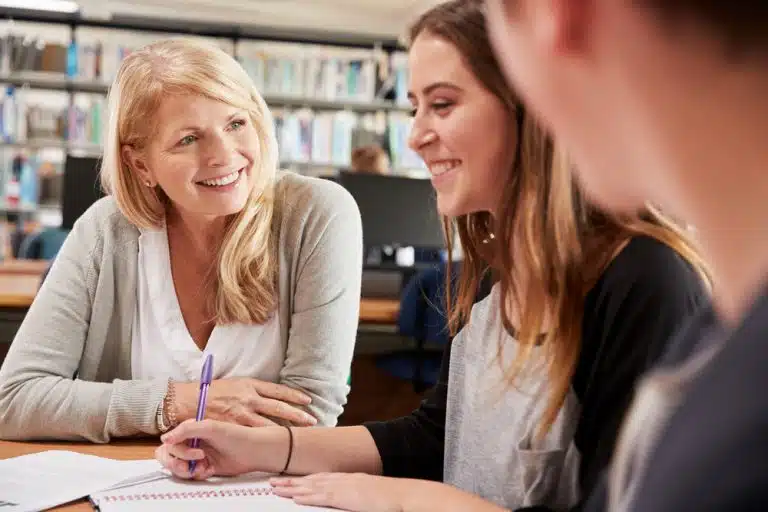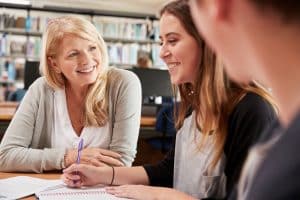 Lehigh University has a student-to-faculty ratio of 9:1, which means that students have the opportunity to work closely with their professors and receive personalized attention. The professors at Lehigh are known for their accessibility and willingness to help students outside of class.
NYU, on the other hand, has a larger student body and a student-to-faculty ratio of 10:1. However, the university has a strong commitment to small class sizes and encourages professors to hold office hours and provide one-on-one support to students.
Both Lehigh and NYU offer a variety of teaching styles to cater to different learning preferences. In addition to lecture and seminar-style classes, Lehigh also offers hands-on learning opportunities such as research projects, internships, and study abroad programs.
NYU has a strong emphasis on experiential learning and encourages students to participate in internships, research projects, and community service programs. Both universities also offer online courses and hybrid classes to provide flexibility for students with busy schedules.
Alumni Network and Career Services
The alumni networks at both Lehigh and NYU are extensive, with graduates located around the world. Lehigh's alumni network is strong, with many graduates working in fields such as engineering, business, and finance.
NYU's graduates are similarly dispersed across the globe, with many working in fields such as the arts, law, and medicine. Both universities offer career services to students, including advising, job fairs, and networking events.
Lehigh's alumni network is particularly active in supporting current students and recent graduates. The university hosts regular networking events where alumni can connect with each other and with current students. Additionally, Lehigh's career services office offers mentorship programs, where students can be paired with alumni in their desired field for guidance and advice.
NYU's career services office offers a wide range of resources to help students prepare for their future careers. In addition to advising and job fairs, the office provides workshops on topics such as resume writing, interviewing skills, and networking strategies.
Campus Resources and Facilities
As two top universities, both Lehigh and NYU offer students access to first-rate campus resources and facilities. Lehigh's campus is equipped with state-of-the-art research labs, libraries, and recreational facilities. Similarly, NYU provides its students with access to state-of-the-art technology centers, libraries, and modern research facilities.
In addition to these resources, both universities also offer a variety of support services to help students succeed academically and personally. Lehigh has a comprehensive career services center that provides students with career counseling, job search assistance, and networking opportunities.
NYU offers a range of wellness services, including mental health counseling, wellness workshops, and fitness classes. Both universities also have robust student organizations and clubs that allow students to explore their interests and connect with like-minded peers.
Diversity and Inclusivity on Campus
Both universities strive to create inclusive and diverse communities on their campuses. Lehigh's campus is vibrant, with students from over 90 countries.
Similarly, NYU has a diverse student body, with students from over 130 countries. Both universities have dedicated offices to support diversity and inclusivity on campus and offer various programs and resources to help students feel welcome and included.
One of the ways that Lehigh and NYU promote diversity and inclusivity is through their multicultural centers. Lehigh's Center for Multicultural Affairs provides programming and support for students of color, LGBTQ+ students, and international students.
NYU's Center for Multicultural Education and Programs offers similar resources, as well as opportunities for students to engage in intercultural dialogue and education. These centers are just one example of the many ways that Lehigh and NYU are committed to creating welcoming and inclusive environments for all students.
Student Body Profile: Demographics, Backgrounds, etc.
Lehigh and NYU attract students from diverse backgrounds, with students coming from various ethnic, socioeconomic, and geographic backgrounds. Lehigh's student body is predominantly composed of students from the northeastern United States, with a minority of international students.
In contrast, NYU's student body is more diverse, with students coming from all around the world. Additionally, both universities have a mix of students with different academic interests and career goals.
Lehigh has a strong engineering program, while NYU is known for its arts and business programs. However, both universities offer a wide range of majors and minors, allowing students to explore different fields and tailor their education to their interests.
Career Prospects after Graduation: Comparison between Lehigh & NYU
Both Lehigh and NYU provide their graduates with excellent career prospects. According to a 2020 report by the universities, Lehigh's undergraduate alumni enjoy a 96% post-graduation success rate (employment or graduate school) and an average starting salary of $69,560.
NYU's career services team reports that 93% of its graduates find employment or enroll in further education within six months, with an average starting salary of $69,141.
However, there are some differences in the career prospects between the two universities. Lehigh's graduates tend to have a higher percentage of employment in the engineering and technology fields, while NYU's graduates are more likely to work in the business and finance sectors.
Additionally, NYU's location in New York City provides its graduates with access to a wider range of job opportunities and networking events. On the other hand, Lehigh's smaller size and close-knit community can lead to stronger alumni connections and mentorship opportunities.
Study Abroad Opportunities at Lehigh & NYU
Lehigh and NYU both offer study-abroad opportunities to their students. Lehigh students can study abroad in over 30 countries, with programs ranging from semester-long to year-long exchanges.
Similarly, NYU has over 100 study abroad programs in more than 25 countries, including various programs that focus on language immersion and global internship opportunities.
Both universities also offer financial aid and scholarships to help students cover the costs of studying abroad. Lehigh has a dedicated office for study abroad programs, where students can receive guidance on program selection, application processes, and academic credit transfers.
NYU also has a comprehensive support system for study abroad students, including pre-departure orientations, on-site staff, and re-entry programs to help students readjust to life back on campus.
Conclusion
Overall, both Lehigh and NYU are excellent universities that offer students a dynamic and rewarding academic experience. With their unique strengths and distinct cultures, it's essential to weigh the pros and cons of both institutions carefully. We hope that this in-depth comparison has helped you make an informed decision about which university is right for you. Now it's your turn to decide.
Segue to AdmissionSight
At AdmissionSight, we firmly uphold the conviction that every student is entitled to the chance to pursue their dreams at their preferred college. Our mission is to equip you with the expert advice and unwavering support you need to secure a place at the schools you aspire to attend.
With a seasoned team of college admissions specialists, we've spent over a decade guiding students like you toward their academic goals. We want to emphasize this – our expertise and insights are your secret weapon to success.