Lehigh and Smith: A Look at Their Differences and Similarities
Lehigh University and Smith College are two well-known institutions of higher education in the United States. While Lehigh University is a private research institution located in Bethlehem, Pennsylvania, Smith College is a private liberal arts college in Northampton, Massachusetts.
Although both institutions provide exceptional academic programs and are highly respected, they also have significant differences in student body size, campus culture, location, and more.
In this article, we'll explore the notable details between Lehigh and Smith, providing prospective students with an understanding of both.
Location and Campus Facilities
The campuses of Lehigh and Smith display distinct differences. Lehigh's campus spans over 2,300 acres, nestled in the picturesque Lehigh Valley, surrounded by natural beauty, such as hills and valleys, and the impressive Appalachian Mountains.
On the other hand, Smith College campus is small and enclosed, located in Northampton's vibrant and lively city. While Smith College is an all-women institution, Lehigh admits both men and women to study their offered courses.
Despite the difference in location and campus size, both institutions offer several modern, state-of-the-art facilities for their students. Lehigh University is home to a wide range of modern learning facilities, including the Lehigh Valley TechVentures, where students can gain valuable entrepreneurial experience, the Wilbur Powerhouse, and the Chandler-Ullmann Hall.
Similarly, Smith College has a well-developed campus, which is equipped with updated facilities, such as the Walker Art Building, a state-of-the-art fitness center, and the Clark Science Center.
Academic Programs Offered
Lehigh University is an institution that offers a full range of academic programs, from undergraduate programs to advanced research programs. The university is known for providing an exceptionally thorough course of study in a broad range of fields, from business and engineering to arts and sciences.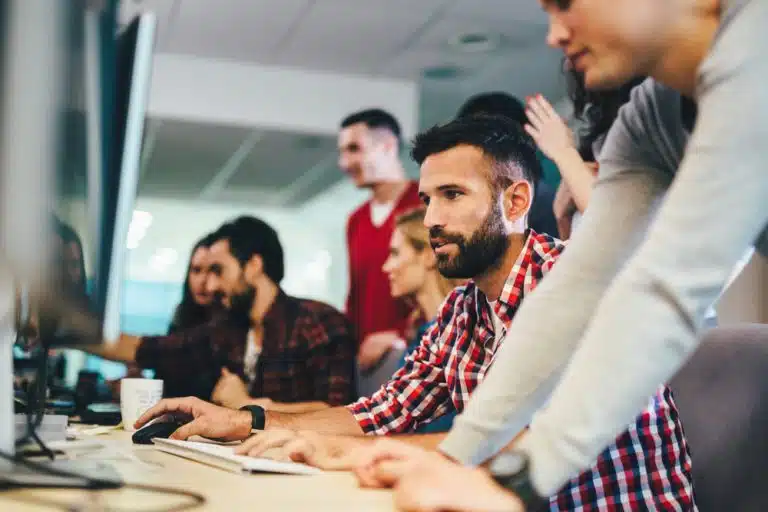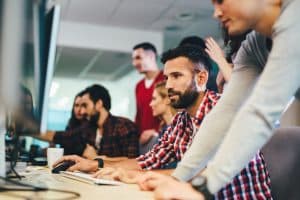 In comparison, Smith College places a more significant emphasis on liberal arts education. With a focus on the arts, humanities, and social sciences, Smith College prepares its students for a well-rounded and diverse intellectual experience.
The two universities have similar academic programs, but there are unique differences in the way the curriculums are constructed.
At Smith College, students take courses in the sciences, humanities, and the arts, but the courses are designed to build students' analytical reasoning, critical thinking, and communication skills.
Lehigh University, on the other hand, prepares students for the professional world, with an emphasis on hands-on learning opportunities, experiential learning, as well as an entrepreneurial mindset, in addition to having a strong technical education.
Admissions Requirements and Selectivity
The admissions requirements for Lehigh and Smith College are different when it comes to applications and selectivity.
Lehigh University admits students through an application process, which is subject to competitive selection. For the incoming freshman class of 2025, Lehigh University's acceptance rate was 22%, with an average SAT score of 1479.
Conversely, Smith College has a highly selective admissions process, with a rigorous selection process of essays, transcripts, test scores, and more. The acceptance rate at Smith College is about 30%, with an average SAT score of 1449.
Lehigh University offers a variety of undergraduate programs, including engineering, business, and arts and sciences. The university also offers graduate programs in fields such as education, engineering, and law.
Smith College, on the other hand, is a liberal arts college that offers undergraduate programs in a variety of fields, including the arts, humanities, social sciences, and natural sciences. The college has a strong focus on women's education and leadership, with a mission to empower women to make a difference in the world.
Student Body Diversity and Size
Lehigh University has a more prominent and diverse student body than Smith College. Lehigh University enrolls over 7,000 students annually, with a reasonable gender distribution and substantial international student enrollment.
At Smith College, only women are admitted, and the undergraduate enrollment is significantly smaller, with a little over 2,500 students annually, mainly from the United States.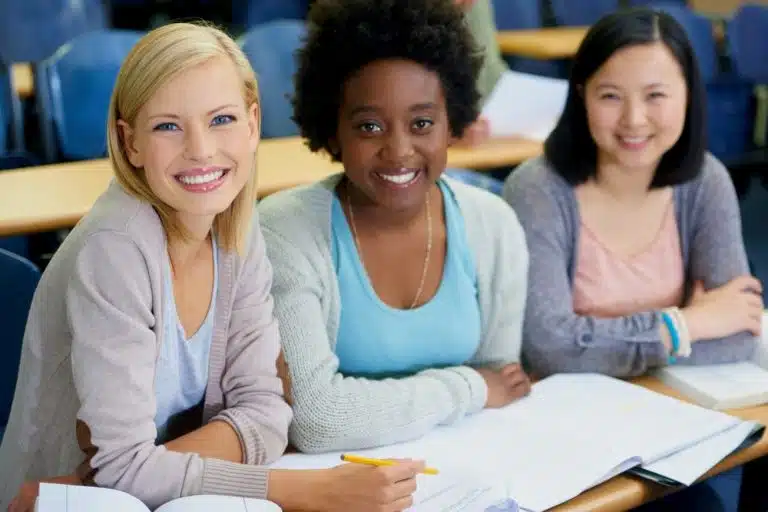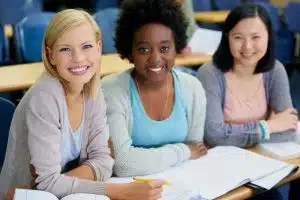 The student body at Smith College is more ethnically diverse, with a population of international students from over sixty different countries.
Lehigh University's student body is known for its academic excellence and diversity. The university attracts students from all over the world, with international students making up about 15% of the total student population.
Smith College, on the other hand, is known for its strong commitment to women's education and empowerment. The college has a long history of educating women leaders, and its student body reflects this mission.
Housing and Residence Life Options
Both Lehigh University and Smith College offer an array of housing options to fit the varied preferences of their students.
Lehigh has a wide range of residence hall and apartment-style living options that cater to different living preferences, including hotspots for students interested in entrepreneurship, technology, and other disciplines.
Smith College focuses on providing students with choices that encourage community building and personal growth. The housing options here include traditional dormitory-style, apartment-style, and cooperative living arrangements.
Lehigh University also offers special interest housing options for students who share common interests or identities. These include the Women in Science and Engineering (WISE) House, the Rainbow House for LGBTQ+ students and allies, and the Africana House for students interested in African and African American culture. These living communities provide students with a supportive environment where they can connect with like-minded peers and engage in activities related to their interests.
At Smith College, students have the opportunity to participate in the house community system, which is a unique aspect of the college's residential life. Each house has its own traditions, culture, and leadership structure, and students are encouraged to take an active role in shaping their house community. The house community system fosters a sense of belonging and encourages students to develop leadership skills, while also providing a supportive network of peers and staff members.
Athletics and Extracurricular Activities
Lehigh University has a robust athletics program, with twenty-five varsity sports teams, as well as several programs for club and intramural sports. The athletics program at Lehigh is nationally recognized, having won Patriot League championships in football, baseball, and basketball.
Smith College, on the other hand, has an athletics program that is competitive on a smaller scale within NCAA's Division III, but the community focuses more on extracurricular activities that support a more extensive range of interests such as performing arts, cultural clubs, and community service initiatives.
Lehigh University's athletics program offers state-of-the-art facilities, including the Ulrich Sports Complex, which features a 6,000-seat stadium, a 25-yard swimming pool, and a fitness center. The university also has a strong tradition of supporting student-athletes, with academic resources and mentorship programs to help them balance their athletic and academic commitments.
Smith College, on the other hand, has a vibrant extracurricular scene, with over 100 student-run organizations that cater to a diverse range of interests. From the Smith College Orchestra to the Feminist Collective, there is something for everyone to get involved in outside of the classroom.
Faculty Quality and Research Opportunities
Both Lehigh University and Smith College are renowned for their faculties' quality, each boasting a range of highly accomplished and respected faculty members.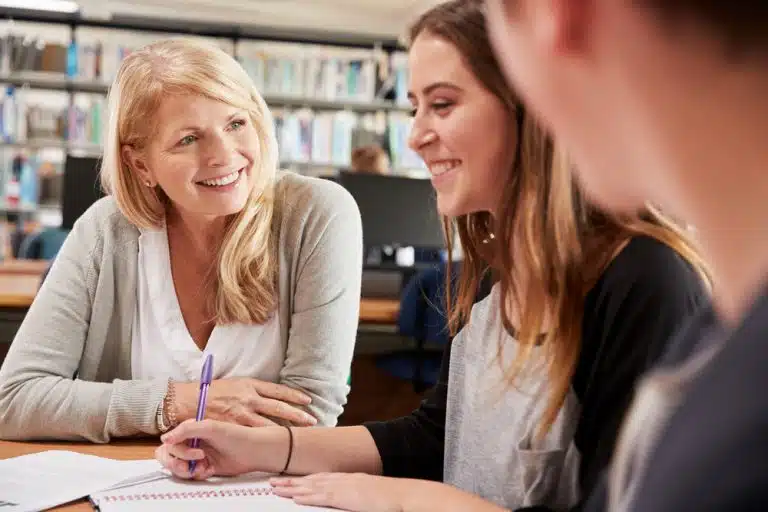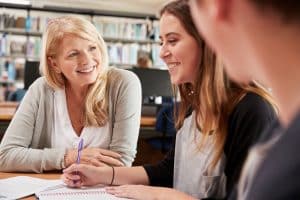 Lehigh University faculty members are experts in their fields and apply their knowledge to innovative research projects. With substantial funding for research opportunities, Lehigh offers plenty of opportunities for undergraduate students to undertake scientific research projects and participate in scholarly publishing.
Smith College also features a dedicated faculty, allowing students to have close professional relationships with their professors, with research work focused on liberal arts fields and women's issues.
Lehigh University's faculty members are not only experts in their fields but they are also dedicated to teaching and mentoring undergraduate students. They provide personalized attention to students, helping them to develop their research skills and guiding them through the research process.
Smith College's faculty members are also highly accomplished and dedicated to teaching. They are committed to providing a rigorous education that prepares students for success in their chosen fields. Smith College's faculty members are particularly focused on research in liberal arts fields, including literature, history, and philosophy.
Career Services and Alumni Network
Lehigh University and Smith College provide their students with excellent career services, supporting their students throughout their academic careers and beyond.
Lehigh University's Office of Career and Professional Development provides career advising, internship preparation services, and employment opportunities throughout the United States with prestigious employers.
Similarly, Smith College's Lazarus Center for Career Development provides career counseling, internship opportunities, and career readiness programs to its students. Smith College also boasts a close-knit and active alumni network, which provides its graduates with opportunities for meaningful and long-lasting professional connections.
In addition to career services, Lehigh University also offers a variety of networking opportunities for its students. The university hosts career fairs, networking events, and alumni panels to connect students with professionals in their desired fields.
Similarly, Smith College's alumni network is not only active in the professional world but also in supporting current students. The college's Alumnae Association offers mentorship programs, job shadowing opportunities, and even financial support for students pursuing internships or research projects.
Tuition, Financial Aid, and Scholarships
Both Lehigh University and Smith College are private institutions with high tuition costs, but both offer scholarships and financial aid options to qualifying students.
Smith College is committed to providing access to education to deserving students who could not otherwise afford it, offering generous financial aid packages. The same can be said for Lehigh University, which provides merit scholarships and generous need-based aid to students who demonstrate academic excellence.
Additionally, both institutions offer work-study programs that allow students to earn money while gaining valuable work experience.
At Smith College, students can work on campus or in the local community, while Lehigh University offers a variety of work-study opportunities both on and off campus. These programs not only help students offset the cost of tuition but also provide them with valuable skills and connections that can benefit them in their future careers.
Campus Culture and Student Life Experience
The campus culture and student life experience are different at Lehigh University and Smith College.
Smith College is a small liberal arts college with a sense of intimacy where students form strong bonds with their peers and faculties. At Lehigh, the student life experience is different, as its vast campus and diverse student body provide students with ample opportunities to interact with people from different backgrounds and connect professionally and socially with them.
Additionally, Smith College has a strong focus on women's education and empowerment, with a curriculum that emphasizes gender studies and women's leadership. This creates a unique and supportive environment for female students to thrive in their academic and personal pursuits.
On the other hand, Lehigh University has a strong emphasis on research and innovation, with state-of-the-art facilities and resources available to students. This provides students with opportunities to engage in cutting-edge research projects and gain hands-on experience in their fields of study.
Employment Opportunities Post-Graduation
Lehigh University and Smith College graduates have a lot of opportunities to excel post-graduation. Integrated with a higher rate of internships and job placements, Lehigh graduates are employed in firms like Google, Goldman Sachs, and Microsoft, amongst many others.
At the same time, Smith College prepares students well for a wide range of industries, and many of its graduates go on to obtain advanced degrees in fields such as law and medical sciences.
Lehigh University has a strong alumni network that provides graduates with access to a wide range of job opportunities. The university also offers career services that help students prepare for job interviews, create resumes, and connect with potential employers.
Additionally, Lehigh has a robust entrepreneurship program that encourages students to start their own businesses and provides them with the resources and support they need to succeed.
Smith College has a reputation for producing graduates who are well-rounded and highly skilled. The college offers a variety of majors and minors that prepare students for careers in fields such as education, social work, and the arts.
Final Thoughts
Lehigh University and Smith College offer world-class education opportunities to their students. This comparison article highlights the differences and similarities between the two institutions in detail.
It should be noted that despite the differences, both institutions offer an amazing range of opportunities for academic excellence, personal growth, and professional advancement.
Segue to AdmissionSight
At AdmissionSight, we firmly uphold the conviction that every student is entitled to the chance to pursue their dreams at their preferred college. Our mission is to equip you with the expert advice and unwavering support you need to secure a place at the schools you aspire to attend.
With a seasoned team of college admissions specialists, we've spent over a decade guiding students like you toward their academic goals. We want to emphasize this – our expertise and insights are your secret weapon to success.