Lehigh and UC San Diego: A Comprehensive Analysis
Choosing a university that will suit your academic needs, personal preferences, and career goals can be an overwhelming task. With so many options to choose from, it is important to do thorough research to compare various universities and make an informed decision.
In this article, we will take a comprehensive look at Lehigh and UC San Diego, two highly reputable universities in the United States. We will compare various aspects of their academic programs, campus life, faculty, costs, and more. By the end of this article, you will have a better understanding of what each university can offer you and which one might be the best fit for you.
Location and Campus Size: A Comparison between Lehigh and UC San Diego
Location and campus size are essential factors to consider when comparing universities. Lehigh University, located in Bethlehem, Pennsylvania, encompasses over 2,350 acres of campus and is consistently ranked among the most beautiful campuses in the country.
UC San Diego, on the other hand, is located in La Jolla, California, and has a relatively smaller campus size covering over 1,200 acres. Both universities boast state-of-the-art facilities and an impressive range of resources, including advanced labs, research centers, and libraries.
Despite the difference in campus size, both Lehigh and UC San Diego offer unique advantages to their students. Lehigh's large campus provides ample space for outdoor activities, including hiking trails, sports fields, and a golf course. In contrast, UC San Diego's smaller campus size allows for a more intimate and tight-knit community, with easier access to resources and a greater sense of camaraderie among students.
Academic Programs: How Do Lehigh and UC San Diego Measure Up Against Each Other?
The academic programs offered by universities are a critical factor students must consider when making a decision. Lehigh University provides an extensive range of undergraduate and graduate programs in engineering, arts, business, design, and sciences. In comparison, UC San Diego offers a diverse range of programs in social sciences, engineering, humanities, and natural sciences.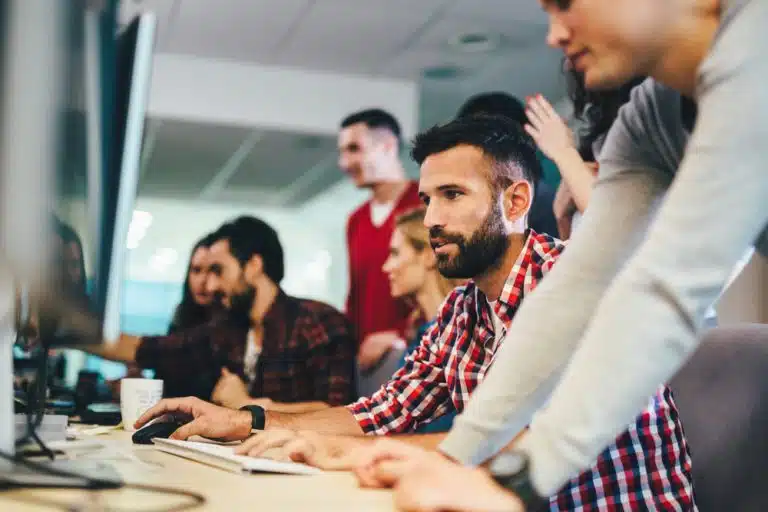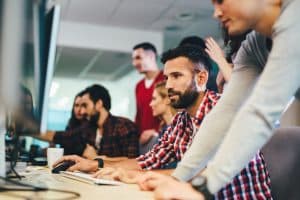 Both universities have a strong emphasis on research and offer students opportunities to work with renowned faculty on cutting-edge research. In terms of academic reputation, both schools are highly regarded, and the choice ultimately comes down to a student's individual academic interests and goals.
Lehigh University has a unique program called the Integrated Degree in Engineering, Arts, and Sciences (IDEAS), which allows students to combine their interests in multiple fields and create a customized curriculum.
On the other hand, UC San Diego offers a highly-ranked program in cognitive science, which is an interdisciplinary field that combines psychology, computer science, philosophy, and linguistics.
Furthermore, Lehigh University has a strong entrepreneurship program that provides students with the skills and resources to start their own businesses. UC San Diego also has a similar program called The Basement, which is a student-run incubator that helps students turn their ideas into successful startups.
Faculty and Student Ratio
The faculty-and-student ratio is an important consideration for those students seeking closer relationships with professors and more personalized instruction. Lehigh University has a student-faculty ratio of 9:1, which is significantly lower than UC San Diego's ratio of 19:1. This means that Lehigh students have more access to professors and can benefit from a more individualized educational experience.
Additionally, a lower student-faculty ratio can also lead to more research opportunities for undergraduate students. With fewer students competing for the attention of professors, students at Lehigh may have a better chance of securing research positions and gaining valuable hands-on experience in their field of study. This can be a significant advantage for students looking to pursue graduate studies or careers in research.
Admissions Criteria: What Are the Differences Between Lehigh and UC San Diego?
When it comes to admissions, both universities are selective and have high standards for applicants. The average GPA for incoming Lehigh students is 3.45, while the average GPA for UC San Diego students is 4.04. Additionally, the standardized test scores required for admission are relatively higher for UC San Diego than for Lehigh.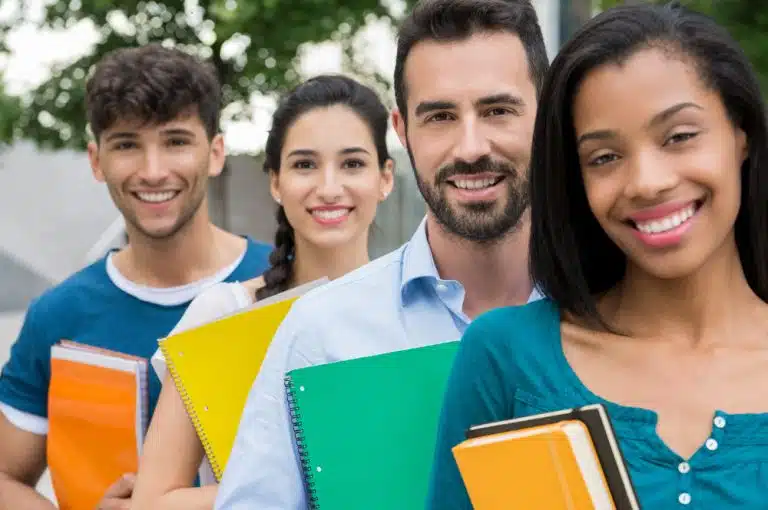 Both universities have a holistic approach to admissions and consider a range of factors such as extracurricular activities, recommendations, and essays. Ultimately, the admissions process is highly competitive, and students must ensure they meet the university's requirements before applying.
However, there are some differences in the admissions criteria between Lehigh and UC San Diego. Lehigh places a strong emphasis on demonstrated interest, meaning that applicants who have visited the campus attended information sessions, or interviewed with admissions counselors may have an advantage in the admissions process. On the other hand, UC San Diego does not consider demonstrated interest in their admissions decisions.
Extracurricular Activities: Comparing the Offerings at Lehigh and UC San Diego
Extracurricular activities are an essential aspect of campus life and provide students with a range of opportunities to engage with their interests and meet new people. Lehigh University offers over 200 clubs and organizations, including varsity sports teams, cultural organizations, and service clubs. Similarly, UC San Diego offers a vast range of clubs and groups, including intramural sports teams, volunteer organizations, and cultural clubs.
Both universities pride themselves on their diverse range of extracurricular activities and provide students with ample opportunities to get involved and explore their passions.
However, there are some differences in the types of extracurricular activities offered at Lehigh and UC San Diego. Lehigh University has a strong focus on entrepreneurship and innovation, with several clubs and organizations dedicated to these fields. On the other hand, UC San Diego has a larger emphasis on environmental sustainability and social justice, with many clubs and organizations dedicated to these causes.
Despite these differences, both universities offer a wide range of extracurricular activities that cater to a variety of interests and passions. Students at both universities have the opportunity to join clubs, attend events, and meet like-minded individuals who share their interests.
Cost of Attendance: Which Is More Affordable?
Cost is an essential factor that students must consider before choosing a university. According to the latest data, the annual cost of attendance (including tuition, room, board, and other expenses) at Lehigh is approximately $73,000, while the cost at UC San Diego is approximately $35,000 for in-state students and $64,000 for out-of-state students.
While UC San Diego is relatively more affordable, students must also consider financial aid and scholarship opportunities available at each university. Ultimately, the cost of attendance will vary depending on a student's circumstances and financial aid availability.
It is important to note that the cost of attendance is not the only factor to consider when choosing a university. Students should also consider the academic programs, campus culture, location, and extracurricular activities offered at each university. Additionally, students should research the job placement rates and average salaries of graduates from each university to determine the potential return on investment for their education.
Student Life: A Comparison of the Culture, Social Scene, and Diversity
Student life plays a crucial role in creating a vibrant and inclusive campus community. Lehigh University has a relatively small student body, with approximately 5,000 undergraduate and graduate students, and boasts a tight-knit and supportive community.
UC San Diego, on the other hand, has a much larger student body (over 40,000 undergraduate and graduate students) and offers a more diverse and multicultural student experience.
Both universities have a range of cultural events, clubs, and organizations that celebrate diversity, inclusion, and community-building. Students will have access to a wide range of activities and events to participate in throughout their time at either university.
One of the unique aspects of student life at Lehigh University is the strong emphasis on community service and civic engagement. The university has a variety of service-oriented clubs and organizations, and many students participate in community service projects throughout the year. This commitment to service helps to foster a sense of responsibility and social awareness among students.
At UC San Diego, the social scene is known for its vibrant and active nightlife. The university is located in the heart of San Diego, which offers a variety of entertainment options for students.
Career Outcomes: How Do Graduates of Lehigh and UC San Diego Fare in the Job Market?
Ultimately, the reason why students attend universities is to prepare themselves for their careers. Both Lehigh and UC San Diego are highly regarded for their academic programs and research facilities, and graduates from both institutions have gone on to secure successful careers in a range of fields.
According to the latest data, graduates from Lehigh University have a median starting salary of $72,000, while graduates from UC San Diego have a median starting salary of $64,000. However, it is essential to note that a student's choice of major and career field will ultimately determine their earnings and career prospects.
Furthermore, both Lehigh and UC San Diego offer extensive career services and resources to their students and alumni. These resources include career fairs, networking events, job search assistance, and access to alumni networks. These services can be invaluable in helping graduates secure employment and advance in their careers.
Another factor to consider when evaluating career outcomes is the location of the university. Lehigh is located in Bethlehem, Pennsylvania, which is a smaller city with a lower cost of living compared to San Diego, where UC San Diego is located. This can impact the types of job opportunities available and the salaries offered in each location.
Research Opportunities
Research is a critical aspect of higher education and can provide students with invaluable experiences and skills. Lehigh University has a strong emphasis on research and offers students opportunities to work with world-class faculty on cutting-edge projects across a range of disciplines.
Similarly, UC San Diego has an impressive range of research facilities and centers, including the Center for Energy Research, the Supercomputer Center, and the Scripps Institute of Oceanography.
Both universities offer students access to state-of-the-art labs, resources, and research opportunities that prepare them for successful careers in research and innovation.
At Lehigh University, students have the opportunity to participate in the Mountaintop Initiative, a unique program that allows students to work on interdisciplinary projects with faculty and industry partners.
This program provides students with hands-on experience in research, design, and innovation, and allows them to apply their knowledge to real-world problems. Similarly, UC San Diego offers the Summer Training Academy for Research Success (STARS), a program that provides underrepresented students with research experience and mentorship to prepare them for graduate school and research careers.
Alumni Network: Which School Has a Stronger Alumni Network – Lehigh or UC San Diego?
The alumni network of a university can provide students with invaluable career and networking opportunities. Lehigh University has a robust alumni network, with over 85,000 alumni across the globe who hold leadership positions in various industries. Similarly, UC San Diego has an extensive network of alumni, including Nobel laureates, inventors, and entrepreneurs, who have made significant contributions to the world.
Both universities offer students access to a range of resources and programs that connect them with alumni and provide them with opportunities to learn from accomplished professionals.
However, there are some differences between the alumni networks of Lehigh and UC San Diego. Lehigh's alumni network is known for its strong connections in the finance and engineering industries, with many alumni working in top positions at companies such as Goldman Sachs and Google.
On the other hand, UC San Diego's alumni network has a strong presence in the technology and biotech industries, with many alumni working at companies such as Qualcomm and Illumina.
Additionally, Lehigh's alumni network has a strong focus on mentorship and career development, with programs such as the Lehigh Connects mentorship program and the Lehigh@NasdaqCenter program, which provides students with opportunities to learn about entrepreneurship and innovation.
UC San Diego's alumni network also offers mentorship and career development programs, such as the Triton Mentors program and the Career Network, which connects students with alumni in their desired fields.
Conclusion
Choosing between Lehigh and UC San Diego ultimately comes down to the individual needs and goals of a student. Both universities offer students an exceptional educational experience, a range of extracurricular opportunities, and prepare them for successful careers in their respective fields.
We hope that this comprehensive analysis has provided you with valuable insights into both universities and helps you make an informed decision about choosing the university that is the best fit for you.
Segue to AdmissionSight
At AdmissionSight, we firmly uphold the conviction that every student is entitled to the chance to pursue their dreams at their preferred college. Our mission is to equip you with the expert advice and unwavering support you need to secure a place at the schools you aspire to attend.
With a seasoned team of college admissions specialists, we've spent over a decade guiding students like you toward their academic goals. We want to emphasize this – our expertise and insights are your secret weapon to success.