Lehigh and UPenn: A Comprehensive Analysis
When it comes to choosing a university, most students want to understand the similarities and differences between their options. In this article, we're going to take a look at Lehigh and UPenn, comparing each of them in-depth across several categories.
Location and Campus Size: Comparing the Two Universities
Lehigh University is located in Bethlehem, Pennsylvania, approximately an hour's drive from Philadelphia. Meanwhile, UPenn is located in Philadelphia itself.
In terms of campus size, Lehigh is smaller than UPenn, with an undergraduate population of around 5,000 students, compared to UPenn's approximate 10,000 undergraduate enrollment.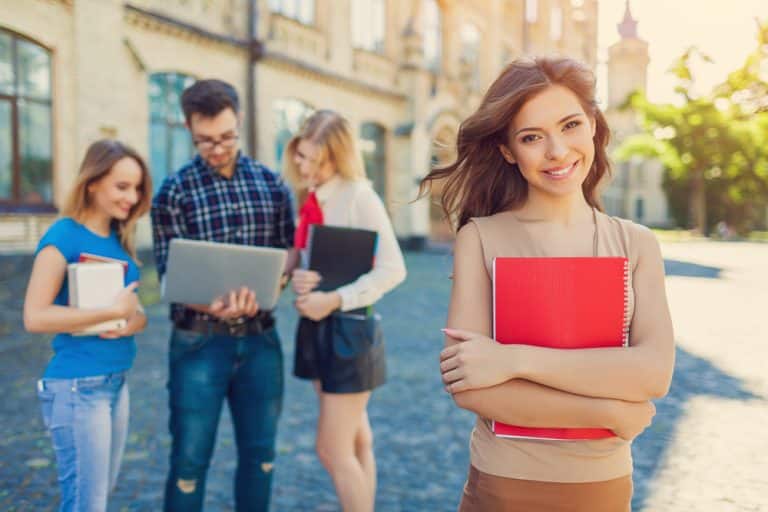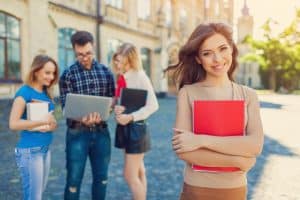 Despite its smaller size, Lehigh University boasts a picturesque campus with a mix of historic and modern buildings. The campus is situated on a hill, providing stunning views of the surrounding area. In contrast, UPenn's campus is more urban and spread out, with a mix of historic and modern buildings as well.
Another notable difference between the two universities is their academic focus. Lehigh University is known for its strong engineering and business programs, while UPenn is renowned for its Ivy League status and prestigious programs in law, medicine, and business. Both universities offer a wide range of majors and opportunities for students to pursue their academic interests.
Student Body Diversity: How Lehigh and UPenn Differ
When it comes to diversity, UPenn prides itself on inclusion and offers a diverse student body and faculty. UPenn comprises students from all over the world and encourages them to embrace their cultural differences. Lehigh also has diversity as one of its highest priorities. However, UPenn has a higher percentage of international students than Lehigh.
Additionally, both universities have made efforts to increase diversity among their faculty. UPenn has implemented a Faculty Diversity Initiative, which aims to recruit and retain a diverse faculty. Lehigh has also taken steps to increase diversity among its faculty, including creating a Faculty Diversity and Inclusion Committee and offering diversity training for faculty members.
Admissions Criteria: What It Takes to Get into Lehigh and UPenn
Both universities are extremely selective in their admissions processes, with admission rates hovering around 10 percent. At UPenn, standardized test scores and GPA are crucial factors in determining acceptance into the school. However, Lehigh takes a more holistic approach, considering a range of factors, including extracurricular activities, community service, leadership qualities, and more.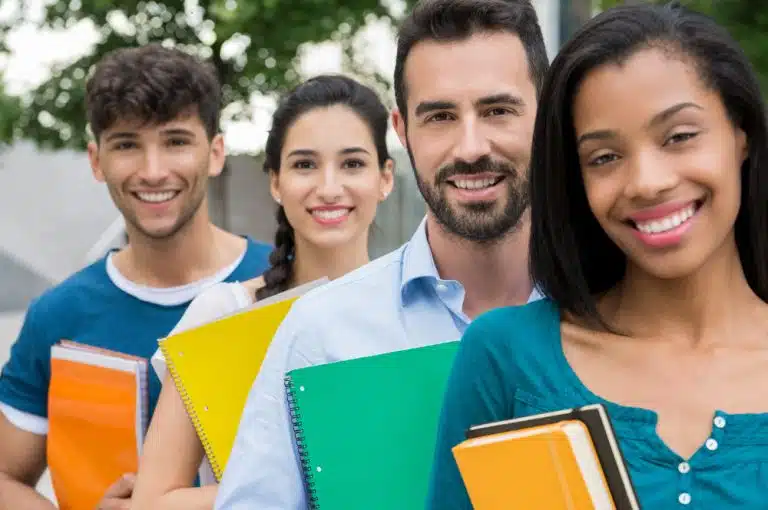 It is important to note that both universities also place a strong emphasis on essays and personal statements. These essays provide applicants with the opportunity to showcase their unique qualities and experiences, and can often make or break an application. At UPenn, essays are reviewed by multiple admissions officers, while at Lehigh, essays are used to assess an applicant's writing ability and creativity.
In addition to academic and personal achievements, both universities also value diversity and inclusivity. UPenn has a strong commitment to creating a diverse student body and actively seeks out applicants from underrepresented backgrounds. Similarly, Lehigh has a diversity and inclusion initiative that aims to create a welcoming and inclusive campus environment for all students.
Academic Programs Offered: A Comparison of Majors and Minors
Both universities offer a range of academic programs, with UPenn offering an extensive selection of coursework across a wide variety of disciplines, including traditional studies in engineering, business, and the arts.
Lehigh University, on the other hand, has fewer programs but takes a distinctly interdisciplinary approach to those that it does offer, with opportunities to combine degrees and create a hybrid program.
Additionally, UPenn offers a number of specialized programs, such as the Huntsman Program in International Studies and Business, which combines language and cultural studies with business education.
Lehigh University, on the other hand, has a strong focus on research and offers numerous opportunities for undergraduate students to participate in research projects alongside faculty members.
Faculty Quality and Teaching Styles: How Lehigh and UPenn Compare
Both universities are known for their exceptional faculty. UPenn's professors are often noted for being highly experienced and experts in their fields, while Lehigh also boasts an impressive faculty list of high achievers and award-winning professors. When it comes to teaching styles, methods can vary depending on the professor, but both universities prioritize interactive and hands-on learning.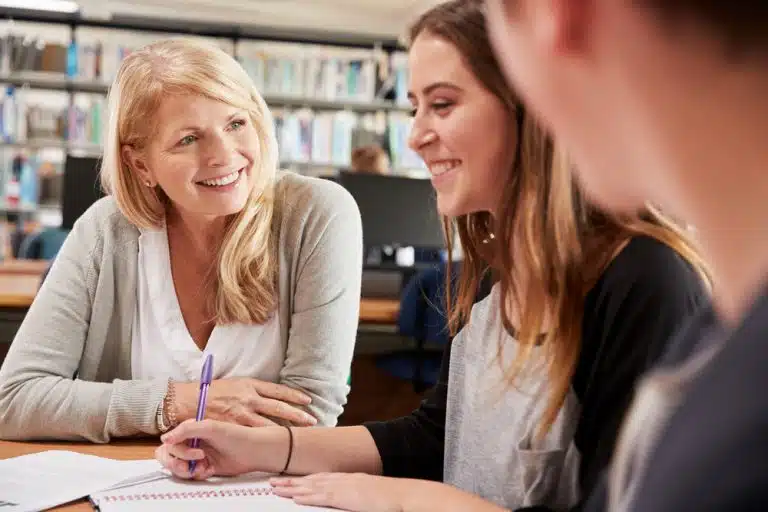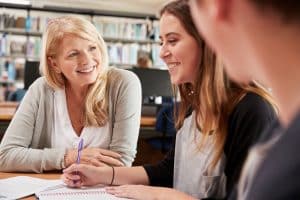 However, there are some differences in the teaching styles between the two universities. UPenn tends to have a more lecture-based approach, with professors delivering information to students in a traditional classroom setting. On the other hand, Lehigh emphasizes a more collaborative approach, with professors encouraging students to work together and engage in group projects.
Another factor that sets the two universities apart is their focus on research. UPenn is known for its extensive research programs, with many professors actively involved in cutting-edge research projects. Lehigh also has a strong research focus but tends to prioritize undergraduate research opportunities, allowing students to gain hands-on experience in their fields of study.
Research Opportunities at Lehigh and UPenn
Research opportunities are abundant at both universities, with each investing significant resources in research across many different fields of study.
UPenn has several research centers across its campus, including the Penn Center for Neural Engineering and Therapeutics, which focuses on the development of neuromodulation devices. Lehigh University has over 40 research centers, many of which also collaborate with industry and government agencies.
Additionally, both universities offer undergraduate and graduate students the opportunity to participate in research projects, working alongside faculty members and graduate students.
These research experiences provide students with valuable hands-on experience and the opportunity to contribute to cutting-edge research in their field of study. Many students who participate in research at Lehigh and UPenn go on to pursue careers in academia, industry, or government research.
Extracurricular Activities: What's Available at Each University
Both Lehigh and UPenn offer various extracurricular activities to their students to keep them engaged, active, and entertained. UPenn provides students with a broad range of clubs and organizations, including a vibrant Greek life community. On the other hand, Lehigh University has over 200 clubs and organizations, including service organizations, religious groups, and pre-professional societies.
Additionally, both universities offer a variety of sports teams and intramural sports for students to participate in. UPenn has a Division I athletics program, with teams in sports such as football, basketball, and lacrosse.
Lehigh also has a strong athletics program, with teams in sports such as wrestling, soccer, and swimming. Both universities also offer opportunities for students to participate in outdoor activities, such as hiking and camping, through their outdoor recreation programs.
Sports Teams and Athletic Facilities: Which is Better?
Both universities have excellent athletic programs, with UPenn being a member of the Ivy League and Lehigh being a member of the Patriot League. Both schools offer a range of varsity sports, with significant investment in their athletic facilities.
In terms of facilities, Lehigh offers two ice rinks and a 400m indoor track accommodating ten lanes wide, while UPenn offers a premier squash facility, several tennis courts, and several highly-regarded football facilities.
However, it's important to note that the quality of athletic facilities is not the only factor to consider when choosing a university. While Lehigh may have impressive ice rinks and a state-of-the-art indoor track, UPenn's location in the heart of Philadelphia offers students access to a wide range of professional sports teams and athletic events. Additionally, UPenn's squash facility is considered one of the best in the country, attracting top-level players and coaches.
Housing Options for Students: A Comparison of On-Campus Living Arrangements
Both universities provide a variety of housing options, with most students living on campus. UPenn has a total of twelve residence halls available for students, with a range of living options from single rooms to full apartments. Meanwhile, Lehigh features an extensive range of living options, including traditional dormitories, apartment-style living, and thematic communities.
Additionally, both universities offer housing options for students with specific needs. UPenn has designated housing for students with disabilities, as well as gender-neutral housing options. Lehigh offers substance-free housing for students who prefer to live in an environment free of drugs and alcohol.
It is important to note that the cost of on-campus housing varies between the two universities. UPenn's housing rates are generally higher than Lehigh's, with the average cost of a double room being $10,000 per academic year. Lehigh's housing rates range from $5,000 to $8,000 per academic year, depending on the type of living arrangement chosen.
Student Life and Community: A Look at Social Activities and Campus Culture
Both Lehigh and UPenn have vibrant campus cultures and pride themselves on providing well-rounded college experiences. UPenn's location in Philadelphia means that students have many cultural and social opportunities close by, while Lehigh University's smaller campus allows students to bond closer and form stronger connections with their peers.
At Lehigh University, students can participate in a variety of social activities, including Greek life, club sports, and community service organizations. The university also hosts numerous events throughout the year, such as concerts, festivals, and guest speaker series, which provide students with opportunities to engage with their peers and the broader community.
Similarly, UPenn offers a wide range of social activities and events, including cultural festivals, art exhibits, and sports games. The university also has a strong tradition of community service, with many students participating in volunteer programs both on and off campus. Additionally, UPenn's location in Philadelphia provides students with access to a diverse range of cultural experiences, from museums and theaters to restaurants and music venues.
Career Services and Alumni Networks: How Lehigh and UPenn Prepare Students for the Future
Both universities are exceptionally focused on preparing their graduates for their futures. UPenn offers its students a range of career counseling services, with its stand-out program, the Wharton School undergraduate program. Lehigh provides many resources for career development, including alumni networking opportunities and on-campus recruitment fairs, with a high job placement rate after graduation.
Additionally, both universities have strong alumni networks that provide valuable connections and resources for current students and recent graduates. UPenn's alumni network is particularly extensive, with over 300,000 members worldwide. The university also offers various events and programs that allow students to connect with alumni in their desired fields.
Lehigh's alumni network is also robust, with over 80,000 members worldwide. The university's Career Services office works closely with alumni to provide mentorship and networking opportunities for current students.
Lehigh also has a program called the Lehigh@NasdaqCenter, which offers students the chance to study and intern in San Francisco, where they can connect with Lehigh alumni working in the tech industry.
Tuition Costs, Financial Aid, and Scholarships at Lehigh vs UPenn
Both universities hold expensive tuition fees for students, especially when considering additional room and board fees. Currently, in-state tuition for UPenn is slightly more expensive than that of Lehigh, but both universities offer a range of financial aid options, including scholarships, grants, and student loans.
However, there are some differences in the types of scholarships offered by each university. Lehigh University offers a variety of merit-based scholarships, including the Presidential Scholarship, which covers full tuition for four years.
UPenn, on the other hand, offers a limited number of full-tuition scholarships but has a larger pool of need-based scholarships and grants. Additionally, UPenn has a program called the "No Loan" policy, which replaces student loans with grants for eligible students with demonstrated financial need.
Graduation Rates, Job Placement, and Post-Graduate Success
Both universities have high graduation rates and produce successful alumni. UPenn currently boasts a 96 percent graduation rate, with 85 percent of students finding work within 6 months of graduation. At the same time, Lehigh has a 92 percent graduation rate and an 87 percent success rate for students finding work within 6 months of graduation.
Additionally, both universities have strong post-graduate programs that support alumni in their career development. UPenn offers a robust alumni network, career counseling services, and access to job postings and networking events.
Lehigh has a similar program, with career fairs, alumni mentoring, and professional development workshops. These resources help ensure that graduates from both universities continue to succeed in their chosen fields long after graduation.
Conclusion
When it comes to choosing between universities, it is critical to compare and weigh the pros and cons of each to determine which option is best. By comparing and contrasting every aspect of Lehigh University and UPenn, we hope that this article has given students a much clearer understanding of the differences between each school. Ultimately, it's up to each individual student to decide which university aligns with their future career goals and personal aspirations.
Segue to AdmissionSight
At AdmissionSight, we firmly uphold the conviction that every student is entitled to the chance to pursue their dreams at their preferred college. Our mission is to equip you with the expert advice and unwavering support you need to secure a place at the schools you aspire to attend.
With a seasoned team of college admissions specialists, we've spent over a decade guiding students like you toward their academic goals. We want to emphasize this – our expertise and insights are your secret weapon to success.