Lehigh and Vanderbilt: A Look at the Rivalry
Lehigh University and Vanderbilt University are two prestigious academic institutions that share a long-standing rivalry. As a student or prospective student, it is essential to understand the differences and similarities between the two schools.
In this article, we will conduct an extensive comparison of Lehigh and Vanderbilt examining their academic programs and a lot more. So let's dive right in and explore the world of Lehigh and Vanderbilt.
The Cultural Differences Between Lehigh and Vanderbilt Students
While both Lehigh and Vanderbilt share a commitment to academic excellence, their cultural differences are significant. Lehigh's student body comes from a diverse array of backgrounds, with many students hailing from the Northeast and mid-Atlantic regions.
Vanderbilt's student body is more skewed towards the Southern United States, and the campus environment reflects a classic Southern charm. The personality of the student body at each university is also greatly different, with Lehigh being known for its "work hard, play hard" approach to student life, while Vanderbilt's students often take a more laid-back approach to academics, with a healthy focus on social activities.
Another notable difference between the two universities is the size of their student bodies. Lehigh has a smaller student population, which allows for a more intimate and personalized learning experience.
Vanderbilt, on the other hand, has a larger student population, which provides students with a wider range of extracurricular activities and opportunities to network with a larger group of peers.
Academic Programs: How Lehigh and Vanderbilt Compare
Lehigh and Vanderbilt offer a wide array of academic programs across undergraduate and graduate studies. Lehigh excels in the fields of engineering, business, and computer science, while Vanderbilt has a strong focus on pre-med and the humanities in general.
Both schools offer ample opportunities for research and collaboration with world-renowned faculty members. Lehigh and Vanderbilt share a commitment to academic excellence, though their areas of focus and approach differ.
Lehigh University offers a unique program called the Integrated Business and Engineering Honors Program, which combines the strengths of the College of Business and Economics and the P.C. Rossin College of Engineering and Applied Science. This program provides students with a comprehensive education in both business and engineering, preparing them for careers in fields such as consulting, finance, and technology.
Vanderbilt, on the other hand, has a highly regarded program in political science, with a focus on American politics and public policy. The program offers students the opportunity to engage in research and internships and to participate in the Vanderbilt-in-Washington program, which allows students to spend a semester in the nation's capital.
Lehigh and Vanderbilt also differ in their approach to undergraduate education. Lehigh has a strong emphasis on experiential learning, with opportunities for internships, co-ops, and research projects. Vanderbilt, on the other hand, places a greater emphasis on the liberal arts and encourages students to explore a wide range of subjects before choosing a major.
Campus Life: A Comparison of Social Activities and Campus Events
Lehigh and Vanderbilt both boast vibrant student life scenes. Lehigh's student organizations tend to center around outdoor activities, with hiking and skiing being popular among students. Vanderbilt's social scene is often more focused on Greek life, with many fraternities and sororities active on campus. Both universities offer a rich variety of campus events, including music festivals and art exhibits.
However, there are some notable differences in the types of events offered at each university. Lehigh hosts an annual "Mountainfest" which features live music, food trucks, and outdoor activities such as rock climbing and zip-lining. Vanderbilt, on the other hand, hosts a "Commodore Quake" concert each year, which has featured popular artists such as Chance the Rapper and Cardi B.
Another difference is the availability of cultural events. Lehigh has a strong focus on promoting diversity and hosts events such as the "International Bazaar" which showcases different cultures through food, music, and dance. Vanderbilt also has a diverse student body, but their cultural events tend to be more academic in nature, such as lectures and panel discussions on topics related to diversity and inclusion.
The Athletic Rivalry: A Look at the Head-to-Head Matchups
Lehigh and Vanderbilt have a storied athletic rivalry that has produced many exciting and competitive games throughout the years. Lehigh has traditionally excelled in football, while Vanderbilt's athletic program is more well-rounded. The two schools frequently compete in other sports such as basketball and soccer, with each side fighting for bragging rights and supremacy in their respective fields.
One of the most memorable matchups between Lehigh and Vanderbilt was in the 2012 NCAA Men's Basketball Tournament. Lehigh, a 15th seed, upset 2nd-seeded Duke in the first round, with a stunning performance by star player C.J. McCollum. Vanderbilt, on the other hand, was eliminated in the second round by Wisconsin. This victory for Lehigh was a major upset and a defining moment in the school's athletic history.
Another notable matchup between the two schools was in the 2016 NCAA Women's Soccer Tournament. Lehigh, the Patriot League champions, faced off against Vanderbilt, the SEC champions, in the first round. Despite a valiant effort, Lehigh was unable to overcome Vanderbilt's strong defense and lost the game 2-0. This matchup showcased the strength of both schools' soccer programs and the competitive nature of their athletic rivalry.
Student Organizations: A Comparison of Clubs and Extracurriculars
Both Lehigh and Vanderbilt have a vast array of student organizations to choose from that cater to virtually every interest. Lehigh's clubs align with the university's focus on engineering, technology, and entrepreneurship. Vanderbilt offers a broader variety of extracurriculars across all fields, emphasizing student life well-roundedness and social awareness.
Despite the differences in focus, both universities have student organizations that provide opportunities for leadership, community service, and personal growth. Lehigh's clubs often collaborate with local businesses and organizations, providing students with real-world experience and networking opportunities.
Vanderbilt's extracurriculars, on the other hand, often partner with non-profit organizations and community groups, allowing students to engage with social issues and make a positive impact in their community.
Another notable difference between the two universities is the level of funding and support provided to student organizations. Lehigh's clubs receive significant financial support from the university, allowing them to host large events and bring in guest speakers. Vanderbilt's extracurriculars, while still receiving some funding, rely more heavily on student-led initiatives and fundraising efforts.
Location, Location, Location: Comparing Bethlehem and Nashville
Lehigh University is located in the college town of Bethlehem, Pennsylvania, which is about an hour and a half driving distance from Philadelphia and two and a half hours away from New York City.
The campus is situated on a beautiful, hilly terrain near the Lehigh River, with easy access to hiking and skiing in the Pocono Mountains. Vanderbilt University is located in Nashville, Tennessee, renowned as the Music Capital of the World and home to a diverse array of cultural experiences. Both campuses offer unique and exciting living environments.
One major difference between the two locations is the climate. Bethlehem experiences all four seasons, with cold winters and hot summers, while Nashville has a more mild climate with hot summers and mild winters.
This can greatly impact the types of activities and outdoor experiences available to students. Additionally, Bethlehem has a rich history dating back to colonial times, with many historic sites and landmarks to explore, while Nashville has a more modern feel with a thriving music and arts scene. Ultimately, the choice between these two locations depends on individual preferences and priorities.
Admissions: How Lehigh and Vanderbilt Select Their Students
Lehigh and Vanderbilt both have a highly selective admissions process, and their respective applicant pools are equally impressive. Vanderbilt places a heavy emphasis on academic performance and prior extracurricular involvement, while Lehigh values a more well-rounded approach to admissions. Both universities are continually seeking to identify applicants who show promise across all facets of life, from academics to extracurriculars and beyond.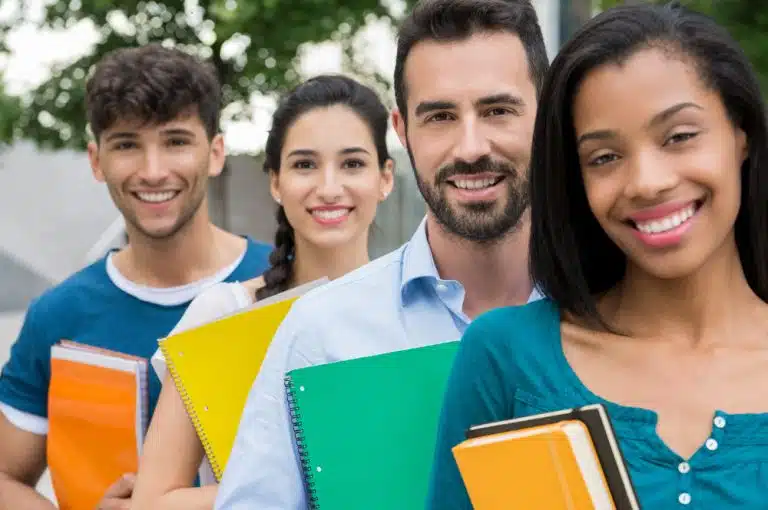 However, there are some differences in the way that Lehigh and Vanderbilt evaluate their applicants. Vanderbilt places a greater emphasis on standardized test scores, such as the SAT or ACT, while Lehigh takes a more holistic approach and considers factors such as essays, letters of recommendation, and demonstrated interest in the university.
Additionally, Vanderbilt has a higher acceptance rate for legacy applicants, while Lehigh does not give any preference to legacy students in the admissions process.
Career Outcomes: A Look at Post-Graduation Job Prospects for Lehigh and Vanderbilt Alumni
Lehigh and Vanderbilt both have comparable post-graduation outcomes for their students. Recent graduates from Lehigh and Vanderbilt have found success in a variety of fields, ranging from engineering to finance to academia. Students from both universities have access to fantastic opportunities and connections in their respective job markets, including robust alumni networks and diverse internship programs.
However, there are some differences in the industries that Lehigh and Vanderbilt graduates tend to pursue. Lehigh graduates tend to gravitate towards careers in the technology and manufacturing sectors, while Vanderbilt graduates are more likely to pursue careers in healthcare and law. This may be due to the different academic programs and resources available at each university.
Additionally, both universities have seen an increase in entrepreneurship among their alumni. Many graduates have started their own businesses, with Lehigh alumni being particularly successful in the tech startup industry. Vanderbilt alumni have also made strides in entrepreneurship, with a focus on healthcare and social impact startups.
Student Body Diversity: Comparing Demographics at Lehigh and Vanderbilt
The demographics of the student body at Lehigh and Vanderbilt are markedly different. Lehigh has a diverse array of students coming primarily from the Northeast and mid-Atlantic regions. Meanwhile, the majority of Vanderbilt's students come from the South and have a more homogenous racial makeup.
Both schools have made considerable strides in recent years to increase diversity among their students and are hopeful that their student bodies will continue to evolve and become more inclusive.
Lehigh University has a higher percentage of international students compared to Vanderbilt University. This is due to Lehigh's strong emphasis on global education and its partnerships with universities around the world. Vanderbilt, on the other hand, has a more domestic focus and attracts a larger number of students from within the United States.
Despite the differences in demographics, both Lehigh and Vanderbilt have active student organizations and initiatives that promote diversity and inclusion on campus. These groups organize events, workshops, and discussions to raise awareness about issues related to race, ethnicity, gender, sexuality, and religion. They also provide a supportive community for students from underrepresented backgrounds and help them navigate the challenges of college life.
The Future of the Rivalry: What to Expect in the Years to Come
The Lehigh-Vanderbilt rivalry has been going on for over a century, and it is not showing any signs of slowing down. With fierce competition among athletics, academics, and student life, it is sure to continue for years to come.
As Vanderbilt's reputation continues to grow within the South and beyond, the rivalry is certain to remain a popular topic of conversation among current and prospective students.
One factor that may impact the future of the rivalry is the changing landscape of college sports. With the recent discussions around paying college athletes and the potential for a shift towards a more professional model, it is possible that the dynamics of the rivalry could change.
However, regardless of any changes in the world of college sports, the history and tradition of the Lehigh-Vanderbilt rivalry will always be a significant part of both schools' identities.
Another aspect to consider is the potential for new events or traditions to emerge within the rivalry. Whether it be a new competition between academic departments or a joint community service project, there are endless opportunities for the rivalry to evolve and grow in new and exciting ways. As both schools continue to innovate and push boundaries, it will be interesting to see how the rivalry adapts and changes over time.
Top Reasons Why Students Choose Lehigh or Vanderbilt
Students choose Lehigh or Vanderbilt for a variety of reasons. Some are attracted to Lehigh for its focus on engineering and business, while others are drawn to Vanderbilt for its prestige in pre-med and the humanities.
Both schools offer unique campus experiences, a vibrant student life, and ample research opportunities. Ultimately, it is up to the individual student to decide which university aligns with their academic, social, and personal preferences.
One additional reason why students may choose Lehigh or Vanderbilt is their commitment to community service and social responsibility. Both universities have a strong emphasis on giving back to their local and global communities through various service projects and initiatives.
Students who are passionate about making a positive impact in the world may find these opportunities particularly appealing and may choose to attend Lehigh or Vanderbilt because of their dedication to social responsibility.
Cost of Attendance: A Comparison of Tuition, Fees, and Financial Aid Opportunities
Lehigh and Vanderbilt are both expensive universities, with high tuition costs and fees. However, both schools offer students ample financial aid opportunities and scholarships to help offset the expenses.
Whether it is through grants, scholarships, or work-study programs, both universities are committed to helping students afford a world-class education.
It is important to note that the cost of attendance at these universities goes beyond just tuition and fees. Students must also consider the cost of housing, textbooks, and other living expenses. Lehigh and Vanderbilt both offer on-campus housing options, but the cost can vary depending on the type of room and meal plan chosen.
Additionally, students may be able to save money on textbooks by renting or purchasing used books. It is important for students to carefully budget and consider all expenses when making their decision about which university to attend.
Alumni Network Comparison: How Alumni from both schools support each other
The alumni networks at both Lehigh and Vanderbilt are strong and supportive of their respective institutions. Alumni from both schools frequently network with one another, sharing opportunities and connections across various industries.
Lehigh has a robust entrepreneurial spirit amongst its alumni, with many graduates starting new businesses and ventures. Vanderbilt's alumni network is recognized worldwide for its connections across various fields, emphasizing a more diverse array of industries and outcomes.
Despite their differences, both Lehigh and Vanderbilt alumni networks prioritize giving back to their respective communities. Lehigh alumni often mentor current students and recent graduates, providing guidance and support as they navigate their careers.
Vanderbilt alumni, on the other hand, are known for their philanthropic efforts, donating generously to the university and various charitable causes. Both networks also offer a range of events and programs to help alumni stay connected and engaged with their alma mater.
Research opportunities comparison between schools
Both Lehigh and Vanderbilt offer a multitude of research opportunities across various fields. Lehigh's focus on engineering and entrepreneurship lends itself well to research and innovation, with numerous undergraduate research programs and collaborations with industry leaders.
Vanderbilt offers extensive research collaborations across all fields, with particular emphasis on health sciences and humanities research. Students at both universities can participate in research, present their findings at conferences, and work alongside leading faculty in their fields.
Conclusion
Lehigh and Vanderbilt are both excellent academic institutions that share a long-standing rivalry in athletics, academia, and student life. Ultimately, it is up to the individual student to decide which university aligns with their academic and personal preferences.
However, we hope that this article has shed some light on the similarities and differences between these two schools and will help inform any prospective student based on their needs and interests.
Segue to AdmissionSight
At AdmissionSight, we firmly uphold the conviction that every student is entitled to the chance to pursue their dreams at their preferred college. Our mission is to equip you with the expert advice and unwavering support you need to secure a place at the schools you aspire to attend.
With a seasoned team of college admissions specialists, we've spent over a decade guiding students like you toward their academic goals. We want to emphasize this – our expertise and insights are your secret weapon to success.