Lehigh and Yale: Which University is Right for You?
Are you trying to decide between Lehigh University and Yale University? Both institutions are well-respected and offer rigorous academic programs, but they differ in many ways.
In this article, we will compare Lehigh and Yale in terms of their history, admission criteria, academic programs, campus life, and more. By the end of this article, you should have a better understanding of which university is best for you.
Introduction: Why Comparison of Lehigh and Yale is Important
Choosing the right university is an important decision that will shape your future career and life experiences. When you compare Lehigh and Yale, you will see that they have different strengths and weaknesses. By comparing them, you can determine which one will provide you with the best education and experience.
One of the key factors to consider when comparing Lehigh and Yale is their location. Lehigh is located in Bethlehem, Pennsylvania, a small city with a strong sense of community and a vibrant arts scene.
Yale, on the other hand, is located in New Haven, Connecticut, a larger city with a rich history and cultural offerings. The location of a university can greatly impact your college experience, so it's important to consider which environment you would thrive in.
History and Background of Lehigh and Yale Universities
Lehigh and Yale universities have a rich history and tradition of academic excellence. Lehigh University was founded in 1865 in Bethlehem, Pennsylvania, by industrialist Asa Packer. Yale University was founded in 1701 in New Haven, Connecticut, and is one of the oldest and most prestigious universities in the United States. Yale has produced five U.S. Presidents, 20 Nobel laureates, and numerous other influential figures.
Lehigh University has a strong focus on engineering and technology, with its College of Engineering consistently ranked among the top in the country. The university also has a renowned business school, the College of Business and Economics, which offers undergraduate, graduate, and executive education programs.
Yale University is known for its rigorous academic programs, including its highly selective undergraduate program and prestigious graduate schools. The university has a strong emphasis on research, with its faculty and students conducting groundbreaking work in fields such as medicine, law, and the arts. Yale is also home to several world-class museums and libraries, including the Yale University Art Gallery and the Beinecke Rare Book and Manuscript Library.
Admission Criteria: Requirements, Acceptance Rates, and Application Process
The admission criteria for Lehigh and Yale are rigorous, and both universities look for students with exceptional academic records. Lehigh University requires a minimum GPA of 3.0, while Yale University looks for students with a GPA of 3.8 or above.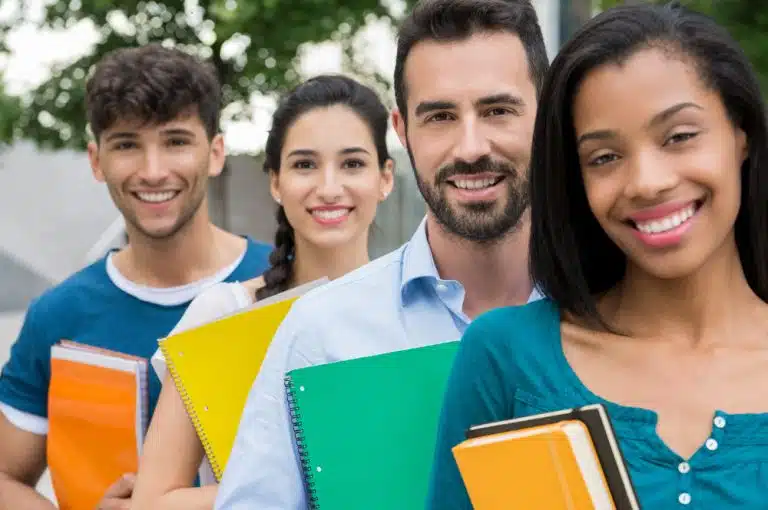 Yale also requires standardized test scores, such as the SAT or ACT. The acceptance rate at Lehigh is around 22%, while Yale's acceptance rate is lower at around 6%. The application process for both universities is online and requires the submission of transcripts, essays, letters of recommendation, and other materials.
It is important to note that both Lehigh and Yale also consider extracurricular activities and community involvement when evaluating applicants. They are looking for well-rounded individuals who have demonstrated leadership, creativity, and a commitment to making a positive impact in their communities. Therefore, it is recommended that applicants showcase their involvement in clubs, sports, volunteer work, and other activities outside of the classroom in their application materials.
Academic Programs Offered by Lehigh and Yale: Areas of Study, Majors, and Minors
Lehigh and Yale offer a diverse range of academic programs, including liberal arts, sciences, engineering, business, and law. Lehigh is particularly strong in engineering and business, while Yale is well-known for its humanities and social sciences programs. Yale offers over 80 majors, while Lehigh has over 100 programs. Lehigh also offers a variety of minors, such as neuroscience and global studies.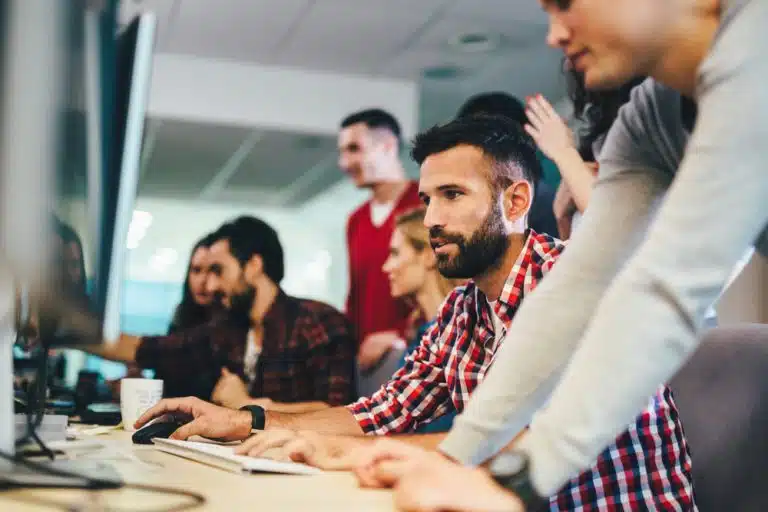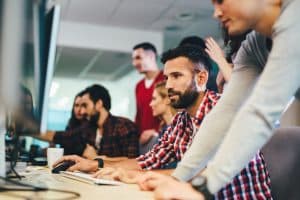 In addition to their undergraduate programs, both Lehigh and Yale offer graduate and professional degree programs. Lehigh offers graduate programs in fields such as engineering, education, and business, while Yale offers graduate programs in law, medicine, and public health. Both universities also have strong research programs, with opportunities for students to participate in cutting-edge research projects alongside faculty members.
Faculty and Student Ratio Comparison between Lehigh and Yale
The student-faculty ratio is an important metric in evaluating a university's quality of education. Lehigh University has a student-faculty ratio of 9:1, while Yale has a ratio of 6:1. Yale's smaller student-faculty ratio means that students get more individual attention from professors.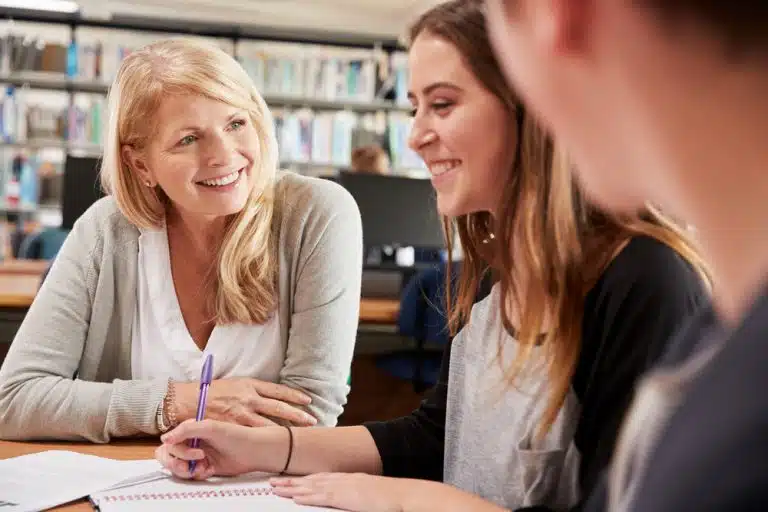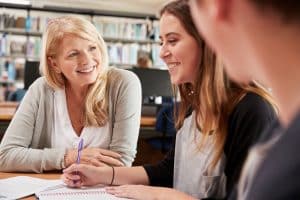 However, it is important to note that a smaller student-faculty ratio does not necessarily guarantee a better education. Lehigh University has a strong commitment to undergraduate education, with a focus on small class sizes and personalized attention from faculty members. This approach allows students to develop close relationships with their professors and receive a high-quality education.
In addition, Lehigh University offers a wide range of academic programs and research opportunities, with a focus on interdisciplinary collaboration and innovation. This allows students to explore their interests and develop skills that are highly valued in today's job market. Overall, both Lehigh and Yale offer excellent educational opportunities, and students should carefully consider their individual needs and goals when choosing a university.
Campus Life at Lehigh Vs. Yale: Housing, Dining, Clubs, and Activities
Both Lehigh and Yale offer a vibrant campus life with a range of housing options, dining plans, clubs, and activities. Lehigh has a mix of on-campus and off-campus housing options, while Yale requires students to live on-campus for the first two years.
Yale has a variety of dining options, including a famous food truck culture, while Lehigh has a large dining hall and multiple cafes and food venues. Both universities have numerous clubs and activities, including music groups, sports teams, and academic organizations.
However, there are some differences in the types of clubs and activities offered at each university. Lehigh has a strong focus on entrepreneurship and innovation, with clubs such as the Lehigh Valley LaunchBox and the Baker Institute for Entrepreneurship, Creativity, and Innovation.
Yale, on the other hand, has a rich tradition in the arts, with a variety of music and theater groups, as well as a renowned art museum on campus. Additionally, Yale has a strong focus on community service and social justice, with many clubs and organizations dedicated to these causes.
Tuition Fees and Financial Aid Comparison between Lehigh and Yale
The cost of attending Lehigh and Yale is high, but both universities offer significant financial aid and scholarship opportunities. The tuition fees for the 2021-2022 academic year at Lehigh are $55,240, while Yale's tuition fees are $59,950. However, both universities have generous scholarship and financial aid packages, with around 60% of Lehigh students and 50% of Yale students receiving some form of financial aid.
Lehigh University offers a variety of need-based and merit-based scholarships to its students. The university's financial aid office provides assistance to students in navigating the financial aid process and finding the best options for their individual needs. Additionally, Lehigh offers work-study programs that allow students to earn money while gaining valuable work experience.
Yale University also offers a range of financial aid options, including need-based scholarships, grants, and work-study programs. The university's financial aid office is committed to making Yale education affordable for all students, regardless of their financial background. Yale also offers a loan-free financial aid policy, which means that students are not required to take out loans to cover their tuition and other expenses.
Campus Facilities Comparison: Libraries, Laboratories, Sports Centers, etc.
Lehigh and Yale offer excellent campus facilities, including libraries, laboratories, sports centers, and other amenities. Lehigh has five libraries, including the main Linderman Library, which features a collection of over 900,000 volumes.
Yale has over 15 libraries, including the Beinecke Rare Book and Manuscript Library, which houses one of the world's largest collections of rare books and manuscripts. Both universities have state-of-the-art research facilities and sports centers.
In addition to the impressive libraries, laboratories, and sports centers, both Lehigh and Yale offer a variety of other amenities to enhance the student experience. Lehigh has a performing arts center, art galleries, and a museum of industrial history, while Yale has its own art gallery, natural history museum, and a center for British art. Both universities also have extensive dining options, with a range of cuisines and dining styles available to students.
Career Opportunities for Graduates from Lehigh Vs. Yale
Lehigh and Yale graduates have excellent career opportunities, with high employment rates and competitive salaries. Lehigh graduates are highly sought after by employers in the engineering, technology, and business sectors, while Yale graduates typically go into law, academia, finance, and consulting. Both universities have strong alumni networks and career services offices that provide job search assistance and networking opportunities.
However, there are some differences in the types of companies that recruit from each university. Lehigh graduates tend to work for smaller, innovative startups, while Yale graduates often land positions at larger, established firms. Additionally, Lehigh graduates are more likely to work in the Northeast region of the United States, while Yale graduates have a wider geographic spread.
Another factor to consider is the graduate school options available to each university's alumni. Yale has a highly regarded graduate school in many fields, including law, business, and medicine. Lehigh also offers graduate programs, but they are more focused on engineering and technical fields. This may impact the career paths of graduates who choose to pursue advanced degrees.
Student Experience at Lehigh Vs. Yale: Student Reviews, Testimonials, etc.
The student experience at Lehigh and Yale depends on many factors, including the quality of faculty, academic programs, campus life, and location. Both universities have positive student reviews and testimonials, with students praising the challenging academics, supportive community, and numerous opportunities for growth and development.
However, there are some differences between the two universities that may impact the student experience. Lehigh University is located in Bethlehem, Pennsylvania, a small city with a population of around 75,000 people.
In contrast, Yale University is located in New Haven, Connecticut, a larger city with a population of around 130,000 people. This difference in location may impact the types of activities and opportunities available to students outside of campus.
Additionally, while both universities have strong academic programs, Yale University is consistently ranked higher in national and international rankings. This may impact the level of competition and rigor in the academic environment, as well as the types of research and internship opportunities available to students.
Location Comparison: Urban Vs. Rural Setting
Lehigh and Yale are located in different settings, with Lehigh in Bethlehem, Pennsylvania, and Yale in New Haven, Connecticut. Lehigh is in a suburban setting, with easy access to New York City and Philadelphia, while Yale is in a more urban setting that offers many cultural and social opportunities. The location of each university may influence your decision, depending on your preferences.
It is important to note that the location of a university can also impact the cost of living for students. Urban areas tend to have a higher cost of living, with higher rent prices and expenses for daily necessities.
On the other hand, suburban or rural areas may have a lower cost of living, with more affordable housing options and lower expenses. This is something to consider when making a decision about which university to attend, as it can greatly impact your overall financial situation during your time as a student.
Conclusion: Which University is the Best Fit for You?
After comparing Lehigh and Yale on various factors, you now have a better understanding of which university is the best fit for you. Each university has its unique strengths and weaknesses, and your decision will depend on your academic interests, personal preferences, and career goals. We hope that this article has provided you with the information you need to make an informed decision and succeed in your academic and professional pursuits.
Segue to AdmissionSight
At AdmissionSight, we firmly uphold the conviction that every student is entitled to the chance to pursue their dreams at their preferred college. Our mission is to equip you with the expert advice and unwavering support you need to secure a place at the schools you aspire to attend.
With a seasoned team of college admissions specialists, we've spent over a decade guiding students like you toward their academic goals. We want to emphasize this – our expertise and insights are your secret weapon to success.
Don't let your future hinge on uncertainty. Reach out to AdmissionSight today to arrange a complimentary consultation and embark on the journey toward realizing your dreams. With our expert mentorship and steadfast support, the sky's the limit.