How to Get Awesome Letters of Recommendation Admissions Officers Will Love
Letters of recommendation are vital parts of the average college application that simply don't receive enough attention. Even though colleges take all aspects of an application into account, many students underestimate the impact that a letter of recommendation can have on their chances of getting into the college of their choice.
Stellar recommendations can help you stand out from the crowd of applicants while mediocre responses can hurt your application overall. At this point, you're probably wondering how to get great letters of recommendation if they're so important. And that's exactly what we're going to talk about today.
The biggest misconception about letters of recommendation
Before we dive into some strategies you can use to get letters of recommendation that will make your application shine, it's important to lay a common misconception to rest. Unfortunately, many high schoolers assume that they have little to no control over this part of their application. Since someone else is going to write the recommendation, some students simply throw up their hands and resign themselves to fate.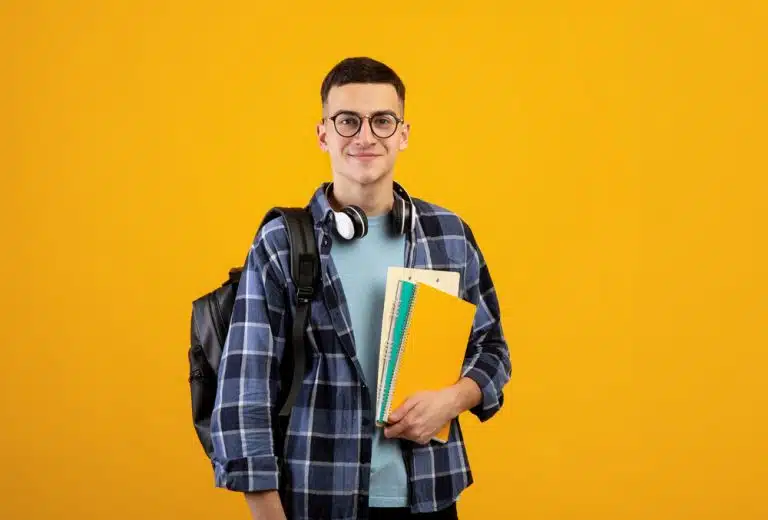 In reality, students have a lot of influence over how their letters of recommendation turn out. It's imperative to know that you have direct control over how your entire application turns out. This understanding empowers you to ensure all aspects of your application are pristine, including letters of recommendation. Don't allow misconceptions to make you settle for results lower than you desire.
How to get great letters of recommendation
Now that you know you have an influence on how your letters of recommendation turn out, you're probably wondering how. Here, we'll provide you with some tips for ensuring your letters of recommendation are stellar.
Get clear on the purpose of letters of recommendation.
The first step to getting stellar letters of recommendation is to understand the purpose of this admissions requirement. It's common for colleges to ask applicants to provide these letters to supplement the information in the standard application. As you've most likely realized from filling out college applications, there's not much of an opportunity to reveal unique things about you.
Most information such as GPA, coursework, standardized test scores, and other data is pretty dry. In order to gain a better understanding of applicants, their personalities and achievements, and how they might perform at the collegiate level, colleges want to hear what teachers and other people in your life have to say. These third parties are reliable sources that can provide some helpful insights into applicants that admissions officers wouldn't be able to glean from the application alone.
Knowing the purpose of these letters of recommendation puts you in a better position to leverage them to your advantage. After all, every application requirement is really just another opportunity for you to stand out to admissions officers and increase your chances of getting into your chosen university. Letters of recommendation, when used properly, are no exception to this rule. So be sure to make the most of them!
Understand what admissions officers are looking for.
What do admissions officers look for in letters of recommendation? This seems like a pretty simple question to answer but many students struggle to really narrow down what colleges expect from letters of recommendation.
Some even consider this question an issue for the authors of the letters instead of students themselves. While you can take this point of view, it gives you less influence over this crucial part of your application.
In short, letters of recommendation offer admissions officers insights into applicants that aren't possible to get from other parts of the application. After all, colleges look at much more than just your test scores and grades to determine if you're a good fit. Here are some things that admissions officers are hoping to learn from letters of recommendation:
What makes you unique
How you interact with students
How you engage with teachers
What motivates you
What academic subjects interest you
What you give back to the school community
It's important to note that admissions officers don't expect letters of recommendation to contain all of this information. These topics are simply meant to illustrate some of the content that colleges like to see.
Ask the right people to write your letters of recommendation.
No matter how much effort you're willing to put in to receive awesome letters of recommendation, the one thing you can't do is write the actual letters. That's why it's crucial to choose the right people to pen these important letters. But that begs the question: who should write my letters of recommendation?
Well, the first step is narrowing down the role of the person who will write your essays. Although most schools require teachers to write these essays, some colleges allow coaches, guidance counselors, and other prominent people in your life to provide a letter of recommendation too. Once you determine this, you can move onto choosing the specific individuals you want to write your letters of recommendation.
We always advise students to think back throughout their entire time in high school to see if any instructors stand out amongst others. Did you connect with any teacher more so than others? We're there any that left a lasting impression on you? Maybe there was an instructor who seemed to favor you.
Although any teacher could write you a good letter of recommendation, choosing a teacher with whom you've developed a close relationship can ensure the letter is more personal and impactful. The relationship with your teacher will be evident in the contents of the letter and can reflect positively on what kind of student and person you are.
Don't be afraid to guide the authors of your letters of recommendation.
When asking a teacher to write a letter of recommendation for your college application, it's slightly nerve-wracking since you don't have control over what they write…or do you? Well, yes and no. While you can't write the letter for them or stand over their shoulder as they write it, you can certainly provide some guidance.
For example, you can share with your teacher what college admissions are hoping to understand from the letter along with some specifics you'd like them to consider including. When requesting a letter of recommendation, you might even have teachers asking you for a little support or input as to what they should include. Again, you can't by any means tell them explicitly what to write. Instead, you can let them know, in general, what admissions officers are expecting.
Earn an awesome letter of recommendation.
No matter how much effort you put forward, there's only so much you can do to influence the quality of your letters of recommendation once you reach your senior year of high school. The most impact you can have over these letters begins your freshman year and continues throughout all of high school. How you interact with teachers, engage in classes, associate with the school community, and carry yourself overall are all indicative of how your letters of recommendation will turn out.
As a result, one of the most effective ways to ensure your letters of recommendation are awesome is to earn them. This underscores the importance of starting as early as possible when preparing for the college admissions process and reinforces the understanding that everything you do in high school has a chance to positively impact your chances of getting into the college of your choice.
Sample Letter of Recommendation
It's not easy to get an accurate idea of what letters of recommendation should look like without actually seeing one first-hand. Besides, by the time you receive the letter of recommendation from your teacher, it's probably too late to make any requests. To give all high schoolers a better understanding of what an effective letter recommendation looks like, we've provided a successful example below:
Dear Admissions Committee,
I had the pleasure of teaching Sara in her 11th grade honors English class at Mark Twain High School. From the first day of class, Sara impressed me with her ability to be articulate about difficult concepts and texts, her sensitivity to the nuances within literature, and her passion for reading, writing, and creative expression- both in and out of the classroom. Sara is a talented literary critic and poet, and she has my highest recommendation as a student and writer.
Sara is talented at considering the subtleties within literature and the purpose behind authors' works. She produced an extraordinary year-long thesis paper on creative identity development, in which she compared works from three different time periods and synthesized cultural and historical perspectives to inform her analysis. When called upon to give her thesis defense in front of her peers, Sara spoke clearly and eloquently about her conclusions and responded to questions in a thoughtful way.
Outside of the classroom, Sara is dedicated to her literary pursuits, especially to poetry. She publishes her poetry in our school's literary magazine, as well as in online magazines. She is an insightful, sensitive, and deeply self-aware individual driven to explore art, writing, and a deeper understanding of the human condition. Throughout the year Sara was an active participant in our discussions, and she always supported her peers. Her caring nature and personality allow her to work well with others in a team setting, as she always respects others' opinions even when they differ from her own.
When we held a class debate about gun laws, Sara opted to speak for the side opposite her own views. She explained her choice as motivated by a desire to put herself in other people's shoes, view the issues from a new perspective, and gain a clearer sense of the issue from all angles. Throughout the year, Sara demonstrated this openness to and empathy for the opinions, feelings, and perspectives of others, along with shrewd powers of observation, all qualities that makes her outstanding as a student of literature and burgeoning writer.
I am certain that Sara is going to continue to do great and creative things in her future. I highly recommend her for admission to your undergraduate program. She is talented, caring, intuitive, dedicated, and focused in her pursuits. Sara consistently seeks out constructive feedback so she can improve her writing skills, which is a rare and impressive quality in a high school student. Sara is truly a stand-out individual who will impress everyone she meets.
Sincerely,
Ms. Scribe
English Teacher
Mark Twain High School
Your personal college entrance expert
Getting into the Ivy League isn't easy. But it's not impossible either! A critical difference between the successful applicants and those who get turned away is professional support. What many students don't realize is that there are dedicated experts specializing in assisting high schoolers with the college admissions process.
AdmissionSight is one such specialist with over a decade of experience helping students just like you successfully prepare for the Ivy League college admissions. How does it work? That's an excellent question!
We offer a wide variety of services to mirror the multifaceted college admissions process. In other words, we can assist you with all parts of your application. Whether you need some professional advice when choosing your high school curriculum, selecting extracurricular activities, finding academic competitions, or improving your college essays, we've got your back. And that's just scratching the service! Three out of every four of our students end up getting accepted into the Ivy League or Top 10 universities!
Please feel free to contact us to discuss our services in greater detail. We're excited to work with you to help your academic dream come true!