LGBTQ+ Student Admissions
Are you looking for a college or university that values diversity and inclusivity? As an LGBTQ+ student, finding a school where you can feel safe, supported, and celebrated for who you are is important.
In this blog post, we'll explore how colleges and universities are creating welcoming environments for these students, from inclusive policies and resources to student organizations and events.
Read on to learn more!
Who are the LGBTQ+ students?
Who are the individuals who identify as LGBTQ+? These students identify as part of the lesbian, gay, bisexual, transgender, queer/questioning, and other marginalized gender and sexual identities.
They represent a diverse community of people with different experiences, backgrounds, and identities, and they can be found in schools and universities across the world.
For many of these students, the school can be a challenging environment. The social and academic pressures of education can be compounded by discrimination, harassment, and violence based on gender or sexual orientation.
This can lead to higher levels of stress, anxiety, and depression, which can negatively impact their academic and personal well-being.
Despite these challenges, they continue to show resilience and perseverance in their pursuit of education. They are passionate about learning and often have unique perspectives that enrich the classroom experience for everyone.
By embracing their identities, these students can help create a more inclusive and welcoming learning environment for all.
It is important to recognize that these students come from various cultural, racial, and ethnic backgrounds and face different challenges based on their intersecting identities.
It is important to create safe and inclusive learning environments to support them in schools and universities.
This can be achieved by implementing policies and practices that respect and affirm gender and sexual diversity, such as gender-inclusive restrooms, pronoun use, and anti-bullying policies.
It is also important to provide resources and support services specifically designed for these students, such as student groups, counseling services, and health clinics.
Moreover, allies play a crucial role in supporting these students. Allies are individuals who support and advocate for the rights and dignity of LGBTQ+ people.
They can help create a more inclusive environment by challenging discriminatory behavior and attitudes and promoting acceptance and understanding.
What is the importance of gender equality in education?
Why is it important that gender roles are respected in the classroom? Gender equality in education is essential for creating a safe and inclusive learning environment for all students.
Education is a fundamental right that should be accessible to all individuals, regardless of their gender identity or sexual orientation. In this blog, we will discuss the importance of gender equality in education and how it can benefit students and society as a whole.
Firstly, promoting gender equality in education can help reduce discrimination and harassment against these students. Studies have shown that these students face higher levels of bullying, harassment, and discrimination in school settings than their heterosexual peers.
This discrimination can lead to negative outcomes, including higher rates of mental health issues, lower academic performance, and lower self-esteem. By promoting gender equality in education, schools can create a more inclusive learning environment that values diversity and celebrates differences, making these students feel safer and more accepted.
Secondly, gender equality in education can help promote their visibility and representation. Representation is essential for them, as it helps to combat negative stereotypes and can provide role models for them to look up to.
By incorporating their voices and perspectives into the curriculum, schools can help promote a more inclusive learning environment that values diversity. This can have a positive impact on all students, as it helps to promote empathy and understanding.
Thirdly, gender equality in education can help promote their rights and activism. Education is a powerful tool for creating social change and educating students about LGBTQ+ rights and issues.
Gender equality in education is crucial for creating a safe and inclusive learning environment for all students.
This education can have a positive impact on all students, as it helps to promote empathy, understanding, and acceptance of differences. Schools must continue to work towards creating a more inclusive and equitable education system for all individuals, regardless of their gender identity or sexual orientation.
What colleges have the most LGBTQ+ students?
Which schools have the most students who identify as LGBTQ+? These students are now part of diversity efforts at colleges and universities.
This is because of changes and improvements made to the campus environment, such as the creation of a large network of support for students.
This network includes student groups, places where people can get health care and counseling, and places where people can get help.
In no particular order, here is a list of the institutions that try their best to help these students with academic, financial, and social resources.
Stanford University
The Queer Student Resources (QSR) center gives students of all genders and sexual orientations a place where they can feel safe. The main focus of the center is on how gender, race, religion, and sexual orientation interact with each other.
The Queer Student Resource (QSR) has programs for members of many different groups, such as academically-focused programs, queer faith-based initiatives, and programs for trans students.
Princeton University
The Gender and Sexuality Resource Center (GSRC) was founded in 1989 to help and empower the LGBTQ+ community through various activities, educational programs, and other projects.
The GSRC has support groups for people of different genders, first-year discussion groups led by peers, a program for peer educators called Out in STEM, and a mentorship program called Q'nnections.
In addition, they offer training and projects in allyship, social justice, mental health, and overall well-being.
University of Pennsylvania
The University of Pennsylvania's LGBT Center was set up in 1982 to help make the campus safer and let people know that they are part of the community.
Tufts University
The LGBT Center at Tufts University not only gives students a safe place to hang out but also runs programs for the whole school that focus on sexuality, gender, and discrimination. The staff at the center is there to help and guide members of the LGBTQIA community.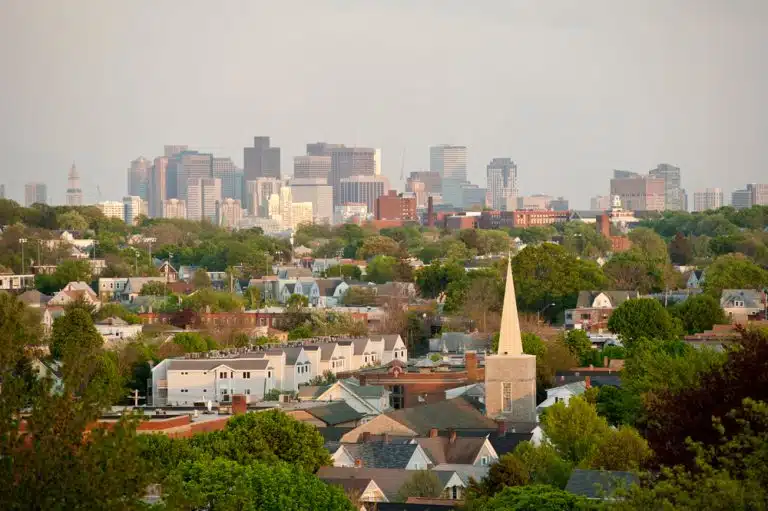 Students with specific interests can live on campus, and the student health center is set up to offer a full range of sexual health services as well as gender-confirming therapy.
University of Michigan-Ann Arbor
In 1971, a group at the University of Michigan connected to the Gay Liberation Front started the Spectrum Center to help LGBTQIA people. The center creates a warm and welcoming environment through activism, teaching, and community-building.
Initiatives to improve health and well-being, help in times of crisis, and academic and social support groups are all part of the program. Learning opportunities that are available online also make it easier to get involved.
University of Washington
The Q Center was set up in 2005 after a letter was sent to the school's chancellor saying that LGBTQ+ students needed a safe place to study. Since then, it has grown to offer them help, opportunities to learn and do research, help with developing leadership skills, and job opportunities.
The Queer Mentoring and Peer Program helps students deal with the challenges of school and their sexual orientation and identity with the help of their peers.
Harvey Mudd College
In the 1970s, students at Harvey Mudd College started what would later become known as the Queer Resource Center (QRC). The building can now be used for walk-in consultations, meetings of different groups, and study groups.
The QRC has a lot of helpful programs and events, such as the Queer and Questioning Mentor Program. The QRC also hosts other social events, such as National Coming Out Day and the Transgender Day of Remembrance.
Macalester College
The Gender & Sexuality Resource Center (GSRC) welcomes all LGBTQIA students, teachers, and staff at Macalester College to participate in its programs.
The All Gender Community Accommodation is an example of a community that welcomes students of both sexes, and the GSRC Qmmunity Connections program gives members of the community a place to meet each other and make new friends.
Through the Queer Professionals Network, students can talk to professors, staff, and alumni, and different identity collectives create opportunities for cross-campus dialogue through their programming.
Lehigh University
Since 1972, when the university's first student group was started, the Pride Center at Lehigh University has had a long history. It believes that if you want to help the LGBTQIA community, you have to help all communities left out in the past.
The Pride Center's library has a large collection of books and other materials written for LGBTQIA people. The center also offers LUally training and counseling.
Kenyon College
Kenyon College is very committed to making sure its LGBTQ+ students, teachers, and employees have a safe and thriving community. The college also has a policy in place to help them.
The school's programs allow students to make friends, do well in school, speak up for what they believe in, improve their health, and get financial support.
Every two years, the Queer and Trans Studies Conference takes place at Kenyon College. The conference has tutorials and panels on topics like healthcare and technology, visual and performing arts, literature and popular culture, society and the law, and community interest.
University of Oregon
The mission of the Office of the Dean of Students is to give LGBTQIA+ students scholarships, as well as student groups, speaker panels, help with finding work, and other opportunities, so that all students can continue to learn in a positive and welcoming environment.
Students at the University of Oregon have the option to live in communities that fit their preferences, values, and ways of life.
University of Massachusetts Amherst
It was one of the first places in the U.S. to have a resource center for LGBTQIA+ people. It was called the Stonewall Center (opened in 1985).
The Stonewall Center helps students by offering cultural and educational programs, a speaker's bureau for LGBTQIA+ and ally issues, and information, support, and referrals to students who need them.
University of Colorado at Boulder
The Gender and Sexuality Center at this university gives students scholarships, services, and resources. They also annually host the TRANSforming Gender Conference. PrideFest is one of the biggest pride events in the U.S., and the institution has officially supported the event.
The Ohio State University
Students who identify as LGBTQ can join a number of "Q*mmunity" groups through the Office of Student Life's Multicultural Center. Some examples of these groups are CORE: Coming Out for Racial Equity, the First Year Q*mmunity, and the Q*mmunity of LGBTQ Students and Allies.
Also, throughout the year, the center hosts several LGBTQ events, such as LGBTQ History Month in October and National Coming Out Day.
Rutgers, The State University of New Jersey-New Brunswick
At Rutgers, the goal of the Center for Social Justice Education and LGBT Communities (SJE) is to create a place where students feel welcome and accepted.
This center helps LGBTQ+ students in many ways, like through counseling, career advice, networking, putting people in need in touch with services, drop-in centers, training programs, and more. Rutgers also gives these students a chance to apply for scholarships.
Helping These Students Choose the Right College
Even though more of these students are enrolling in college in the United States, they still face problems. There are problems with identifying them, worrying about their safety, and not having institutional policies to protect them.
On top of that, there are problems with mental health, confusion about gender identity, worries about safety because of discrimination, and a lack of protection from institutions.
There are a few things to remember when looking for a school that welcomes these students. Mutual support from organizations or apprenticeship programs can give people a safe place to explore their identities or meet people with similar views.
When it comes to creating an atmosphere of inclusion, the college's infrastructure is also very important. This is especially true for gender-inclusive accommodations, bathrooms, and faculty and staff representation.
Another important thing to think about is whether there are enough health services that can also offer gender-affirming treatment and counseling.
Campus Pride is a nationwide group for college students who need help and information about LGBTQIA issues on campus. Campus Pride can be a helpful resource for college students looking for schools that welcome LGBTQIA people.
The organization's projects and initiatives are based on its five guiding principles: social justice, youth voice and action, empowerment, positive change, diversity, and positive evolution.
In conclusion, LGBTQ+ student admissions is a complex and important topic requiring educational institutions' attention and action. Discrimination against these students in the admissions process is a significant issue, and institutions must work to ensure that all applicants are treated fairly and without bias.
Admissions policies should be reviewed to ensure that they are inclusive and do not discriminate against any group of individuals. This includes examining the language used in applications and the criteria used to evaluate applicants.
Educational institutions must also create safe and inclusive environments for these students once they are admitted. This involves providing resources, support, and advocacy and creating a welcoming and inclusive campus culture.
Ultimately, the goal should be to create an educational system that is equitable, diverse, and inclusive for all students, regardless of their sexual orientation or gender identity. By prioritizing these students in college admissions, institutions can make meaningful progress toward this goal and create a more just and equitable education system for all.
If you identify as LGBTQ+ and want to ensure a fair and equitable admissions process when applying to college, don't hesitate to book an initial consultation with AdmissionSight. Our experienced admissions consultants specialize in supporting students and can offer valuable guidance and advice to help them achieve their goals.
So why wait? Book your consultation today and take the first step toward a successful college application process.