List of Best San Diego Colleges
Best Colleges in San Diego
What are the best colleges in San Diego? Some of the greatest institutions in California and the country are located in San Diego, which is also home to some of the nicest beaches in the country and more than 260 days of sunshine annually. San Diego is home to over 20 schools and universities. In addition to having some of the best research facilities in the country, these universities also have some of the best business, engineering, public health, and performing arts programs in the country. AdmissionSight listed the best San Diego colleges:
1. University of California-San Diego
University of California, one of the top research universities in the world, is in San Diego. On a primary campus that is close to the Pacific Ocean, students study.
The university runs robust public health, psychology, and political science programs with multiple concentrations and provides undergraduate majors in the arts and sciences.
2. San Diego State University
SDSU, which has been around since 1897, has about 36,000 students each year and offers bachelor's degrees in 97 different fields.
Astronomy, child development, financial services, and athletic training are just a few of the varied disciplines available. Additionally, students can obtain a BSBA in management, finance, or accounting.
3. University of San Diego
A private Catholic liberal arts university, the University of San Diego (USD). The university provides 42 bachelor's degree programs, several of which can be customized by students. Students can major in English, behavioral neuroscience, sociology, or engineering and receive a BA or BS.
In addition, students can pursue a BBA and select from six disciplines, including marketing and finance. The bachelor's in liberal studies program offers a broad curriculum with 12 options for specialization.
4. Point Loma Nazarene University
PLNU is an option for students looking for a religiously focused liberal arts education. The university offers 60 programs in the social sciences, humanities, and sciences. A student-to-faculty ratio of 14 to 1 encourages individualized instruction and mentoring.
5. California State University, San Marcos
San Diego is about 35 kilometers away from California State University, San Marcos. About 16,000 students attend the school, which has campuses in Temecula and San Marcos. There are 24 master's and 43 bachelor's degree programs available at California State University, San Marcos.
6. John Paul the Great Catholic University
John Paul Catholic, which bears the name of Pope John Paul II, emphasizes courses in the arts. Each year, fewer than 300 undergraduate students enrolled in the colleges of the arts. Each year, fewer than 300 undergraduate students enrolled in the college.
The three-degree programs offered by John Paul Catholic include both a core curriculum and project-based learning. At John Paul Catholic, students finish their degrees in three calendar years as opposed to the usual four.
7. San Diego Christian College
Both online and on-campus courses are available through SDCC (one of the top San Diego colleges). The following bachelor's degree programs are offered on campus: communication, business administration, and biblical studies.
The flying school at SDCC, which is less than a mile from campus, offers training for employment in commercial and missionary aviation.
8. National University
Although it has campuses all around California, National University (NU) has its main office in San Diego. The institution explicitly keeps unconventional learners in mind while designing curricula. There are 75 degrees available to pick from, many of which are provided online, and there are four-week sessions for study.
9. Thomas Jefferson School of Law
Thomas Jefferson provides courses in ten subject areas, including government, business, and law. Thomas Jefferson University offers a JD, LL.M., and LL.M. in practice skills on campus, making it one of the top law schools in San Diego. Additionally, students may study online for an LL.M., JSD, or M.S.L.
10. California Western School of Law
The oldest law school in San Diego is CSWL, which was founded in 1924. The political and judicial center of San Diego is where students attend classes. The institution's JD programs are pursued by about 650 students who want to pass the bar exam. The CSWL provides the JD, JD/MBA, JD/MSW, and Spanish LL.M. degrees.
Best community colleges in San Diego
What are the best community colleges in San Diego? Like other California towns, San Diego boasts a sizable number of community colleges. At these community colleges, students enroll in top-notch two-year degree programs to obtain a variety of certificates and associate degrees. This article will go over some of the best San Diego colleges in the area.
The perception of community colleges is slowly changing. In addition to providing college admission to even overseas students, San Diego's tuition costs are reasonable. Prices for credit units begin at $46 in its major community college district. In addition, attending a San Diego community college has a lot of advantages. Learn about San Diego's top online community colleges and the popular study areas they offer.
1. San Diego Mesa College
A public university recognized by the Western Association of Schools and Colleges is San Diego Mesa College (WASC). San Diego Mesa College, one of the biggest San Diego colleges and community schools in the state, provides excellent instruction and a range of bachelor's degree programs. San Diego Mesa College also offers online programs and financial aid.
2. Palomar College
Since its founding in 1946, Palomar College has provided more than 150 associate degree and certificate programs. With an estimated 25,000 full- and part-time students enrolling each year, the student body is impressive. The WASC has accredited Palomar College.
3. San Diego Miramar University
Los Angeles A research community college, Miramar College is one of San Diego's colleges. It was established in 1969. Additionally, Miramar College provides its 14,000 students with a ton of possibilities each year.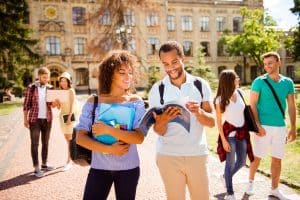 It offers a wide range of courses, including programs that provide a career technical education certificate. It also offers 90 other certificate programs in addition to the 70 associate degrees. Additionally, Miramar College offers programs in sports and the arts.
4. MiraCosta University
MiraCosta College is a public research community college that was founded in 1934. MiraCosta College is located in North San Diego County, California, with two campuses in Eastern Oceanside and Cardiff-by-the-Sea.
5. Cuyamaca University
In Rancho San Diego, California, there is a community college called Cuyamaca College. The most popular majors at Cuyamaca College are accounting, business, and graphic design. Along with Grossmont College, this institution is situated in the eastern suburbs of San Diego County.
6. San Diego City College
A two-year college, San Diego City College, has more than 17,000 students enrolled each semester. Even though this college has a lot of different classes, the most popular majors are business, cosmetology, and computer business technology.
7. Grossmont College
In San Diego's eastern county, there is a place called Grossmont College. Additionally, Grossmont College was established in 1961. The major community college on the east side of San Diego is Grossmont College, which offers more than 150 certificate and associate degree programs.
8. Southwestern College
In southwest San Diego County, Southwestern Institution was founded in 1961 and is a public community college. Also, Crown Cove, National City, and Otay Mesa are just a few of the locations where Southwestern College maintains campuses.
Online colleges in San Diego
Continuing our list of the best San Diego colleges, let's now check the list of online colleges in San Diego.
1. California Miramar University
Pacific Western University's assets in California were acquired by California Miramar University, which was founded in 2005. When the school submitted an application for accreditation in 2007 and was preparing to transfer to its new location in San Diego, it was decided that PWU records and transcripts would be retained apart from the brand-new California Miramar University.
2. Columbia College—San Diego
An outpost of Columbia College in Missouri is Columbia College in San Diego. When the Missouri legislature granted Columbia College a charter in 1851, it had the original name of Christian Female College.
3. Thomas Jefferson School of Law
When it opened in 1969, Thomas Jefferson School of Law was the first San Diego branch of Western State University College of Law. But the institution became independent in 1995, and in 2008 it became a member of the Association of American Law Schools.
Early in 2011, the East Village neighborhood of downtown San Diego became home to the brand-new, 8-story, 305,000-square-foot Thomas Jefferson School of Law complex.
4. San Diego Christian College
The San Diego Christian College is situated in Santee, California, roughly 19 miles from San Diego. In 1970, Drs. Tim LaHaye, Art Peters, and Henry Morris started SDC with the goal of giving students an education that was good for both their minds and their hearts.
5. San Diego Mesa College
Of the 113 community colleges in California, San Diego Mesa College is one of the biggest and most prosperous. The San Diego Community College District's Mesa College is its largest institution. The college clearly takes great pride in providing programs with rigorous academic standards.
6. Alliant International University
Northeast of San Diego, California's Scripps Ranch is where Alliant International University (one of the best San Diego colleges) is situated. The name and existence of the school are the outcomes of the union of three established organizations.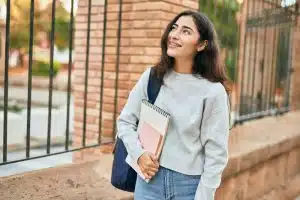 The first was the San Francisco Law School, which opened in 1909, and the second was the United States International University, which opened in 1927. In 2001, the two schools were merged into one.
7. Coleman University
Since its founding as Coleman College in 1963, Coleman University, which is based in San Diego, has been a forward-thinking institution. Electronic data processing is creating job opportunities in business, government, and education, so the institution was set up with an eye toward the future.
8. National University
About 14 miles north of San Diego, in La Jolla, California, is where National University is located. Since its nonprofit founding in 1971, the university has expanded to become one of California's biggest private nonprofit universities. Over 17,000 students attend National University, which has 28 campuses.
9. Southern California Seminary
The Southern California Seminary is situated in El Cajon, California, about 20 minutes' drive from the city center and 16 miles from San Diego. It is a private university that places a significant priority on teaching the Bible both on campus and online. The Bible, the best textbook for the Christian religion, is used in the courses.
10. California State University, San Marcos
The California State University San Marcos campus is located on a 304-acre hillside overlooking the city, roughly 35 miles from San Diego. While building on its unique 25-year history, the school continues to look forward, embrace technology, and try new ways to teach and give classes.
Now, if you're looking for advice on how to get accepted into one of San Diego colleges, we have your back! AdmissionSight has helped students through the difficult college admissions process for the past ten years.
To improve your chances of getting accepted into your ideal school, AdmissionSight will help you at every step of the college admissions process. Book your consultation today!