List of Colleges Open for Tours
What colleges are open for tours?
What colleges are open for tours? Visiting colleges is a great idea during spring break if you're a junior or sophomore in high school. You can choose which colleges to apply to later by taking a campus visit. They also let you rule out institutions that might not be a good fit. Read on to determine the colleges open for tours.
College campuses are beginning to welcome visitors as COVID instances decline in some regions. We at AdmissionSight have created a list of universities that are available for on-campus tours to aid you in your research. Check them out below: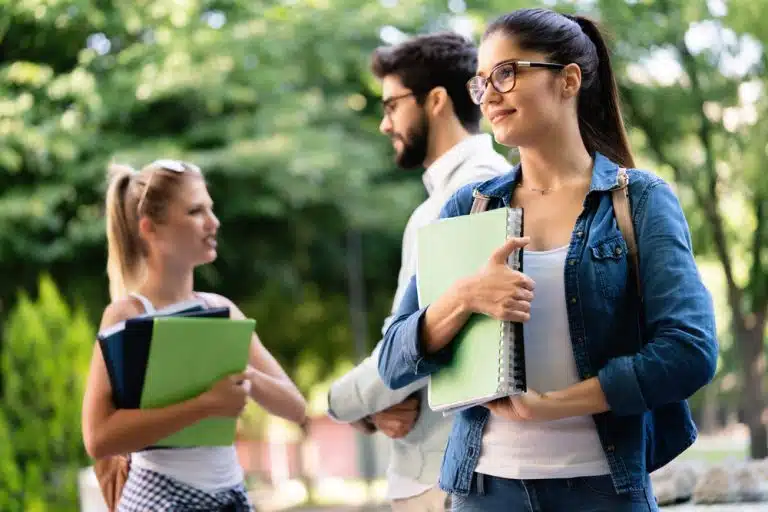 Amherst College in Ahmerst, Massachusetts
American University in Washington, District of Columbia
Barnard College in New York City, New York
Bates College in Lewiston, Maine
Baylor University in Waco, Texas
Berea College in berea, Kentucky
Boston College in Newton, Massachusetts
Boston University in Boston, Massachusetts
Bowdoin College in brunswick, Maine
Brandeis University in Walham, Massachusetts
Brown University in Providence, Rhode Islands
Bryn Mawr College in Bryn Mawr, Pennsylvania
California Institute of Technology in Pasadena, California
Carnegie Mellon University in Pittsburgh, Pennsylvania
Claremont McKenna College in Claremont, California
Colby College in Waterville, Maine
College of William and Mary in Williamsburg, Virginia
Cornell University in Ithaca, New York
Duke University in Durham, North Carolina
Georgia Institute of Technology in Atlanta, Georgia
Grinnell College in Grinnell, Iowa
Johns Hopkins University in baltimore, Maryland
Lehigh University in Bethlehem, Pennsylvania
Middlebury College in Middlebury, Vermont
New York University in New York City, New York
Rice University in Houston, Texas
Smith College in Northampton, Massachusetts
Stanford University in Stanford, California
Tufts University in Middlesex County, Massachusetts
University of Georgia in Athens, Georgia
University of Michigan in Ann Arbor, Michigan
University of Texas at Austin in Austin, Texas
University of Wisconsin-Madison in Madison, Winsconsin
Vanderbilt University in Nahville, Tennessee
Wake Forest University in Winston-Salem, North Carolina
Wesleyan University in Middletown, Connecticut
Williams College in Williamstown,
Since you already have the list of colleges open for tours, let's now check how college tours work.
How do college tours work?
How do college tours work? Prospective students and their families can visit the colleges open for tours and get a sense of what it's like to attend the college via campus tours, which are often led by a student guide or an admissions official. Typically, when on a college tour, you will: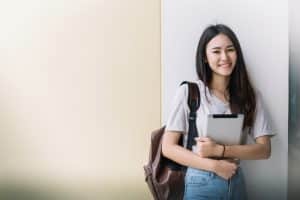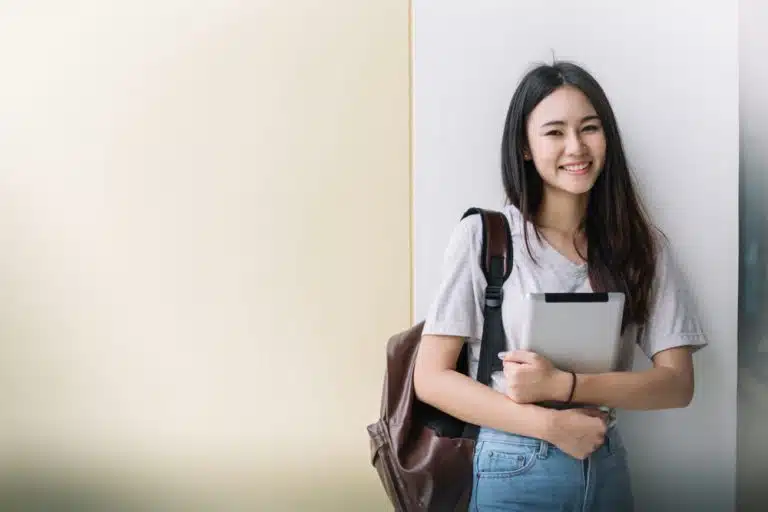 Meet the tour guide: The trip will begin with a meeting with your tour guide, who will either be an admissions representative or a current student.
Take a stroll around the campus: This will give you an opportunity to see the many structures, dormitories, classrooms, sports facilities, and other important aspects of the campus.
Gain an understanding of academics: Your tour guide will give you a rundown of the college's academic programs, including the most popular majors and the tools available to students.
Learn about student life: You will gain knowledge about the college's extracurricular offerings, student organizations, and campus activities.
Inquiries: Feel free to ask your tour guide and other college officials any questions you may have about the institution.
Tour other structures: Depending on the campus, you might tour dining halls, libraries, and other significant structures.
The structure and duration of college tours might differ, so it's wise to visit the school's website or get in touch with the admissions office to learn more about the tour you're interested in going on. If you can't visit the campus in person, some universities might also provide virtual tours and information sessions as a handy substitute.
How long are college tours?
How long are college tours? A college tour can last anywhere from 60 to 90 minutes, but this is the average. You'll receive a thorough overview of the campus and its amenities, as well as details on the academic programs, student life, and admissions procedure, during this time.
Some of the colleges open for tours' visits may also include a student-led tour of the campus and an opportunity to speak with current students about the college and get their insights. The size of the campus, the amount of material given, and the trip's particular format can all affect how long a tour lasts.
What to ask on college tours
What to ask on college tous? As they give you the chance to learn more about the campus and get a sense of what it might be like to attend the college, college tours are a crucial component of the college decision process. Asking questions is crucial when taking a college tour so that you can make an informed choice. Here are some questions to ask on campus tours:
Academics: What are the most popular academic majors? How does the college help students succeed academically?
Student life: What extracurricular options are there on campus? The student body's diversity: is it high?
Housing: What kinds of possibilities are available for students in terms of housing? How does the university handle the pairing of roommates?
Security: How does the college make sure that all of its students are secure?
Career services: What resources and career services are available to students once they graduate?
Cost: How much would it cost me to attend, including tuition, fees, and room and board? How does the college assist those who have financial needs?
Location: What is the neighborhood like? How far is the school from the local towns or tourist destinations?
Student experiences: Can you share your personal college experience and what you liked most about it?
Never forget that there is no such thing as a foolish inquiry, and the more inquiries you make, the better prepared you'll be to choose a college.
When should you start college tours?
When should you start college tours? Since we have already determined the list of colleges open for tours, you must be thinking of when is the best time for a campus visit.
A number of variables, including your personal timeframe for making a college decision, the accessibility of tours at the universities you're interested in, and your personal schedule, will determine the best time to begin taking college tours.
The following are some broad suggestions regarding when to begin college tours:
Junior high school year: The junior year of high school is a wonderful time to start planning college visits. By doing this, you may get a feel for the college's campus and what it's like to attend, which can help you decide when it's time to submit an application.
High school senior year: Now is a wonderful time to start exploring universities if you are a senior in high school. But keep in mind that many universities have deadlines for submitting applications and asking for financial aid, so you'll need to move quickly to make sure you can finish your application and get an offer of admission in time.
Before submitting an application: Before submitting your application to a college in which you are interested, it is a good idea to see the campus. This might give you a better idea of what college life is like and help you decide if the college is a good fit for you.
No matter when you start taking college tours, it's crucial to schedule your visits well in advance, especially if you're visiting schools that are far from your house. Always check the colleges open for tours. It's important to get a space on a tour that works for you because many universities have limited availability for tours.
What to wear on college tours
What to wear on college tours? Having to know the list of colleges open for tours must have stirred uo your excitement in choosing which campus to visit and lowkey thinking about what to wear in campus tours?
You should be comfortable and presentable when dressed for college visits because you'll be walking about campus and interacting with college personnel. The following general recommendations are made regarding what to wear for a college tour:
Comfortable, casual attire: Dress in comfortable walking shoes and weather-appropriate clothing. Avoid wearing anything too casual, such as pajamas or athletic attire.
Wear layers: Because inside building temperatures might vary, it's a good idea to wear layers that you can take off or add as necessary.
Keep clothing from being a distraction: Keep clothing free of inappropriate statements, loud patterns, and violent imagery. The best course of action is to err on the side of caution.
Put on closed-toe shoes: You'll be walking a lot on campus, so put on some comfy footwear.
Business casual: You may choose to wear business casual clothing, such as slacks or a skirt and a shirt if you're meeting with an admissions representative or attending an information session.
It's crucial to keep in mind that college tours frequently serve as an accurate representation of the institution; thus, dressing appropriately can convey your seriousness about the tour and the campus. The main objective is to feel at ease so that you can concentrate on researching the college and coming to a decision.
You might wish to begin the college application process now that you are aware of the colleges open for tours. For students who are in doubt about applying to their dream universities, AdmissionSight is the world's leading Ivy League and College Admissions consulting company. AdmissionSight has more than 10 years of experience assisting students as they traverse the difficult admissions process. Please feel free to make an appointment, and book your consultation today!