List of Colleges with Nutrition Majors
What is a nutrition major?
What is a nutrition major? A nutrition major investigates the connection between food nutrients and human health. Depending on their professional objectives, students with this degree frequently have a variety of paths and concentrations to select from, including general nutrition or nutritional sciences, public health or community nutrition, pre-medicine, or dietetics. Students with this major can become dietitians and nutritionists. Later, we will discover different colleges with nutrition majors.
Common coursework expected for nutrition majors
No matter their area of focus, nutrition students may anticipate taking an introductory course on nutritional fundamentals. Nutrition majors could also study nutrition throughout a person's life, how to prepare food, the availability and distribution of food around the world, and how nutrition affects different diseases.
Students can expect to take many science classes, such as biology, chemistry, and physiology, on top of the basic classes that most majors require.
Nutrition students may have to do a practicum or get pre-professional experiences, such as job shadowing or volunteer work at a food bank or shelter for the homeless.
A coordinated or didactic curriculum may be provided by schools. The coursework required to become a dietitian is covered in a didactic program, but after graduating, students still need to complete an accredited internship before sitting for the registered dietitian exam. The need for supervised work is part of a dietetics program's coordinated curriculum.
If you want to become a registered dietitian, also called a registered dietitian nutritionist, you should take a nutrition program that has been approved by the Accreditation Council for Education in Nutrition and Dietetics.
Why pursue a career in nutrition?
Why pursue a career in nutrition? Nutritionists advise people about how to make healthy food decisions to improve their health. Successful nutritionists take pleasure in collaborating with others, learning about different foods and diets, and creating nutritional guidelines for people of all ages and lifestyles. Careers in nutrition can be found in business, sports, fitness, and healthcare.
Holders of nutrition degrees who are curious about the connections between diet and various biological functions can work as food scientists and researchers. If you like improving the taste, preparation, and delivery of food, you might like working in the food services industry.
Colleges that have nutrition majors
What are the colleges that have nutrition majors? The use of nutrition as a technique to avoid health problems is more crucial than ever. Obesity is linked to several ailments, including diabetes and heart disease. A vital part of treating and avoiding chronic diseases is proper nutrition.
Experts in food and nutrition, nutritionists provide consumers with recommendations on what to eat. These experts must assess the results of meal planning and adjust as appropriate.
Nutritionists take further steps to encourage a healthy lifestyle in addition to individualized treatment regimens. Some people present on nutrition, diet, and healthy eating practices. Other dietitians carry out research or work to alter government regulations.
These experts need to pass a licensing test and finish an internship before they can work as nutritionists. The wide range of information required for a career as a nutritionist is provided by degree programs in nutritional science. Many dietitians will eventually earn doctoral degrees. Based on their educational and hands-on learning possibilities, AdmissionSight has listed the top 10 colleges with nutrition majors in the country.
Case Western Reserve University (Cleveland, OH)
The nutrition program at Case Western Reserve University seeks to bridge the gap between medical practice and public health. The all-encompassing strategy incorporates study, instruction, and other practical experiences. Students have the option of focusing on nutritional biochemistry or human nutrition due to the course's flexibility.
Throughout their time at the institution and as they prepare for their professional careers, the faculty in the nutrition department is committed to mentoring the students. As a result, students and instructors develop close bonds with one another. Professors have won numerous honors for their outstanding mentoring and instruction.
Tulane University (New Orleans, LA)
The nutrition curriculum at Tulane University puts a lot of emphasis on actively addressing the social and environmental roots of problems. Tulane University is one of the colleges with nutrition majors. Students are equipped to administer programs and influence policies as future public health dietitians.
The Tulane Nutrition Leadership Training offers students the chance to combine academic excellence with real-world experience. Students can experience real-world situations through applied community, clinical, and local government experiences. In order to build the next generation of nutrition leaders to combat chronic diseases, leadership development is also crucial. Students at Tulane who are interested in food systems can finish a unique summer course in Italy. They research how resilient food systems operate as well as the impact of policy on food security.
Baylor University (Waco, TX)
The didactic nutrition program at Baylor gives students the knowledge, expertise, and practical experience needed to successfully complete an internship. In an authorized dietetic internship, 80% of graduates who apply are admitted. The vast majority of nutrition graduates will succeed in their certification exam on their first attempt after graduating.
The curriculum covers a wide range of nutrition-related topics to help students get ready for their future employment. Food science, consumer sciences, food delivery systems, and life cycle nutrition are all covered in the courses. Peer nutrition adviser positions are open to Baylor University's nutrition science students. They aid licensed dietitians in providing guidance to instructors, staff, and students.
Michigan State University (East Lansing, MI)
The mission of the MSU Department of Food Science and Human Nutrition is to address issues with food production, nutritional function, and the prevention of chronic diseases. More than 500 undergraduates live there, along with 40 faculty members.
At Michigan State University, nutrition students can take part in a range of research initiatives. Modern tools for nutrient analysis, nutrition data labeling, and food sensory evaluation are available at the Food Sensory Lab. The 1,600-square-foot Experimental Foods Laboratory is a busy learning environment where products are tested, workshops are held for professionals, and food is developed.
University of Texas at Austin (Austin, TX)
The nutrition department at UT Austin is committed to serving the local community. It is one of the colleges with nutrition majors. Undergraduate students collaborate with neighborhood organizations to offer free nutrition education. Healthy eating awareness is boosted by health fairs, gardening activities, faculty talks, and summer camps.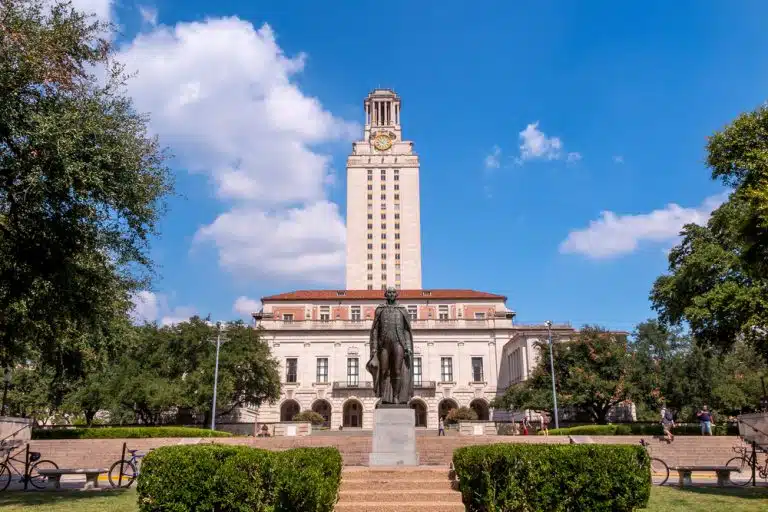 To network with other nutrition professionals, students might join a variety of student groups. Texas Nutrition organizes university events as well as community gatherings. These groups offer educational opportunities, knowledge of the nutrition program, and beneficial connections with instructors, in addition to enriching experiences.
Clemson University (Clemson, SC)
The study of food science and technology is another area in which students might focus. The Institute of Food Technologies has given its approval to all three specializations—culinology, sustainable food production, and food packaging. Due to its thorough curriculum, Clemson is home to one of just a handful of accredited culinology departments.
Modern culinary facilities at Clemson allow students to have hands-on experience with product formulation and food safety. The Sensory Lab, Culinary Research Lab, and '55 Exchange Ice Cream MicroCreamery are a few of the food science facilities.
UC-Berkeley (Berkeley, CA)
The nutritional sciences program at UC Berkeley trains students to work as registered dietitian nutritionists. Participants have the option of specializing in toxicology or physiology and metabolism. Both tracks equip students with the information and abilities they need to contribute to their field.
Students who enroll in the Nutrition in the Community course perform a social marketing project to promote behavior modification for better health outcomes. Nutrition students have worked on making food easier to find, reducing waste, eating healthy, and suggesting changes to food policy.
Tufts University (Medford, MA)
Tufts University is one of the colleges with nutrition majors. At Tufts, nutrition students receive instruction from experts in their respective domains, including biologists, economists, nutritionists, doctors, epidemiologists, and psychologists. Students will have a thorough understanding of how nutrition affects population development as a result of interdisciplinary education. Professors are committed to their students' academic and professional advancement.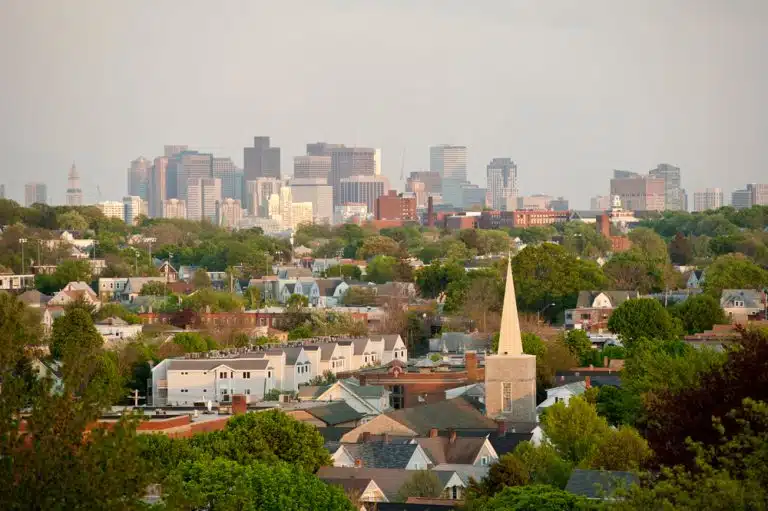 Students studying nutrition at Tufts have the opportunity to work on cutting-edge research projects with their teachers. Students might actively work to contribute research to clinical healthcare and public policy. With hundreds of student volunteer leaders on campus, nutrition students are active members of their communities. The Tufts nutrition department was in charge of providing an astonishing 500 fresh food boxes each week during the 2020 season.
Boston University (Boston, MA)
Boston University offers three distinct nutrition-related academic tracks. These include dietetics, nutrition and health, and nutrition science. At BU, there are several options for students to further their study of nutrition. Students studying nutrition at the undergraduate and graduate levels have access to clinical and public health learning opportunities at the Sargent Choice Nutrition Center.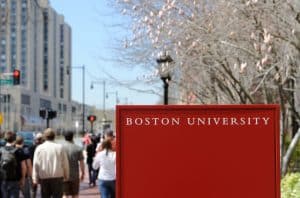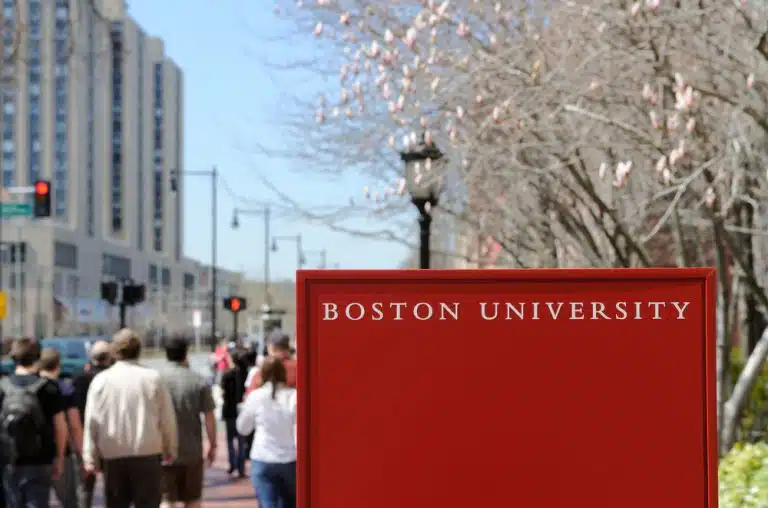 Students offer evidence-based nutrition services to the BU community alongside licensed nutritionists. At BU, nutrition students have the option of studying public health and nutrition in several countries. They can learn about the Italian Mediterranean diet or public health in Ghana.
Cornell University (Ithaca, NY)
The Cornell University nutrition program, which was founded in 1974, is renowned for its influence on people's health in New York, the United States, and even the world. A broad education in the physical, life, social, and behavioral sciences is provided to students. The multidisciplinary nutrition program is run by the colleges of agriculture and human ecology, which are both required to deal with nutrition issues.
Cornell has made a contribution to the field of human nutrition research at all scales, from molecules to entire populations. Students studying nutrition can take part at Cornell in Washington to meet their requirements for experiential learning.
Through this program, students apply what they have learned in the classroom to an internship in Washington, DC. Students in nutrition will improve their skills and learn more about nutrition-related issues in a public health setting.
Research and careful thought are required while selecting colleges with nutrition majors. Considerations include accreditation, curriculum, opportunities for clinical practice, location, cost, financial aid, reputation, specialties, and job placement.
You will be well on your way to accomplishing your objectives and having a good impact on the health and well-being of others by taking the time to research and choose the finest nutrition college for you. Keep in mind that you can get in touch with the universities you are interested in and request additional details or explanations on particular requirements or procedures.
It can be stressful to apply to one of the best colleges with nutrition majors. We at AdmissionSight have more than ten years of experience helping students navigate the challenging admissions process so they can enroll in the best colleges in the world. Book your consultation today!