List of National Awards for High School Students
AdmissionSight has prepared a list of national awards for high school students. They should be aware that not all extracurricular activities are created equal when it comes to building a résumé around them.
Participation in prestigious tournaments and contests with a significant national presence is especially valued by selective universities. Admissions officers will take notice of certain names, especially if you or your high school team performed well in regional and international competitions.
Each of the 70 academic competitions and contests listed below has the potential to significantly improve your chances of admission to highly selective colleges.
1. The President's Award for Educational Excellence
One of the best honors given to high school students in the USA is the President's Educational Excellence Award. The office of the United States President bestows this honor.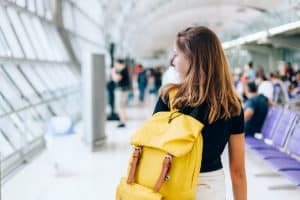 Based on the standards established by the National Association of Secondary School Principals, it is given out. It is given in appreciation for the student's in-class academic success. The award goes to juniors or seniors who did well on a national standardized test and got an "A" average in hard classes.
2. Best High School Awards for Digital Media in the USA
The "Digital Media Award" goes to the student who has done the best job of making and producing digital media. The winner must have used photography to reach his goals with a lot of creativity and an eye for what looks good.
3. The USA's Chesed Best High School Awards
The person who gets this Chesed award has done a great job of being kind and making the world a better place.
The student's significant time, both within and outside of school, dedicated to serving a larger community is the main factor in choosing the prize winner. This Chesed Award will be given to one of the world's top high schools.
4. Citizen Prize
This prize is part of the list of national awards for high school students. The student who best exemplifies his school by exemplifying what it means to be an active and supportive member of the school community is given this honor. That pupil is the one who benefits the most from the school's resources.
5. Best High School Awards in Leadership in the USA
This honor is given to the junior or senior student who has made the most leadership contributions to the school community.
Students seeking this award should be shapers of consensus and must have shown leadership characteristics in a variety of settings, such as informal programming or the Student Government Association. He must have had an impact on the teachers, the student body, and his class in addition to his own.
6. Crown of an Excellent Reputation
Another award that is part of the national awards for high school students is the Crown of an Excellent Reputation Award. The student who best embodies the school's principles is given the Crown of a Good Name award, one of the top high school honors in the USA.
As a model of broad vision, dependability, and capacity for the commitment that leads to a well-developed mind, body, and spirit, the recipient must have demonstrated academic integrity, accomplishments, and a passion for growing in ethical living and learning. He or she must also have made significant contributions to the welfare of the school community through participation in the informal and extracurricular life of the school.
7. Best High School Language Awards in the USA
This honor is given to students who excel in language study and have high test scores in languages like German, Mandarin, Spanish, etc., and who are driven by more than just academic achievement.
8. Award for Excellence in English
This honor is granted to the student who goes above and beyond the typical English Language Arts expectations exhibits highly developed analytical skills and make latent knowledge explicit.
Despite receiving great marks, this student is not only concerned with the grade. Instead, she embodies poetry by being mindful of the subtleties of language and genre.
9. Award for Sports Excellence
The Sport Excellence Award is given in appreciation of exceptional abilities in a variety of sports, including fencing, badminton, tennis (table and lawn tennis), basketball, volleyball, soccer, and other pertinent sports. These honorees had to have excelled in their academics to receive these awards.
10. The Young Scientist Prize
The student who has excelled in the sciences the most is given this honor. This honor is on the list of national awards for high school students. The winner must have distinguished accomplishments in the physical and life sciences, demonstrating a superior scientific temperament, high levels of self-motivation, ingenuity, robust critical thinking, and autonomous analytical abilities.
11. Best High School Awards in Senior Science in the USA
The student who is most committed to the sciences is granted this honor. The recipient must be planning to pursue a career as a professional scientist after college and be making the necessary preparations in that direction. They also must have excelled in a wide range of science courses and must have opted to take more science courses than other electives.
12. The best high school senior theses in the USA
This prize is given to the student who does the best job of analyzing and evaluating academic research in order to answer a crucial question they came up with on their own.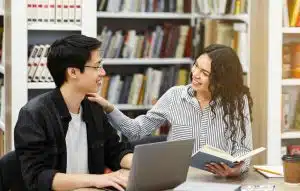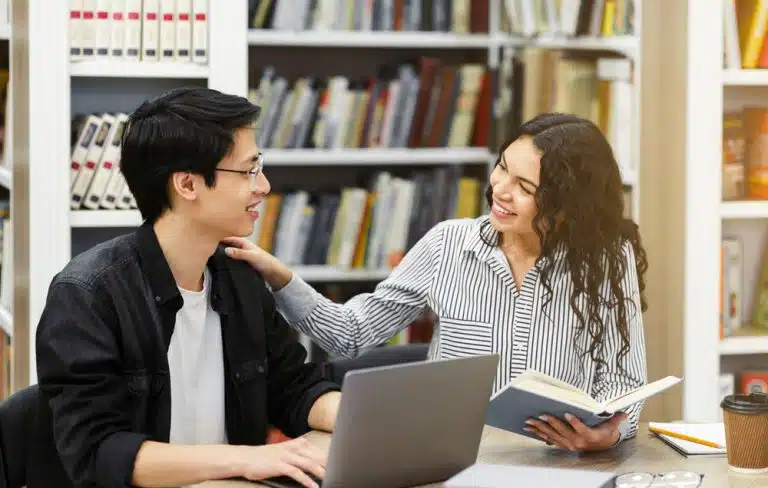 With the help of his teacher and mentor, the recipient must have increased his material knowledge, collaborated, honed his critical thinking abilities, and conducted substantial research. His final paper must also show that he is ready for college and has grown in style and content.
13. Award for Mathematical Excellence
This award goes to the student who not only does well in math but also shows a genuine interest in the subject and has good study habits to go along with their math skills.
14. Department of Music, Drama, and Performing Arts Award
The student who best exemplifies the traits of a performer—curiosity, talent, and creative energy by stepping up for whatever is needed musically at his school is granted this award for music. This is another award that is part of the national awards for high school students.
The award recipient must have given selflessly of their talents and continued to develop and master them during his time in school. Additionally, the student must be very adept at mentoring and instructing other performing arts department students as they learn their lines and choreography.
15. Award for Information Technology in Computers
The best ICT students in the country receive this honor. Excellence in programming, Internet architecture, digital design, and cybersecurity are just a few of the criteria for this prize, along with other outstanding computational mathematicians and computer scientists.
The winner of this prize must have shown the dedication, creativity, courage, and leadership that are needed to overcome technological problems, make new ideas come to life, work well with others, and keep going when others give up.
Now that you have a general idea of the national awards for high school students, let's look at the national awards for community service.
National Community Service Awards For High School Students
Here are the national community service awards for high school students:
1. Easy scholarships from DoSomething.org
If you complete one of DoSomething.org's initiatives and are 25 years of age or younger, you can get a sizeable scholarship. Among other things, you may create a card for a service person or a superhero to motivate students.
You must post a photo after finishing an easy scholarship campaign (you may enter more than one). For each campaign, DoSomething.org will conduct a random drawing to select the winner or winners. The winner will often be declared three to four weeks after the campaign ends.
2. Scholarship for Equitable Excellence
Over $30 million in community service scholarships have been given to students around the nation by the Equitable Foundation.
Students who "display courage, strength, and wisdom as exhibited by their community impact through volunteer service" are eligible for the Equitable Excellence Scholarship.
3. Gloria Barron Young Heroes Award
The Gloria Barron Prize for Young Heroes is given to young leaders between the ages of 8 and 18 who have done good things for society, their communities, and the environment.
4. Segal Education Award from AmeriCorps
If you finish an authorized term of service in some AmeriCorps programs, you may be eligible for the Segal AmeriCorps Education Award.
5. Community Party Spirit Awards
More than 140,000 students have been honored for their volunteer work in the community since 1995 through the Prudential Spirit of Community Awards program.
6. Bonner Leader Initiative
The four-year, intensive Bonner Leader Program offers students financial aid and work-study opportunities. You'll have access to leadership and social justice training in addition to the scholarship money.
7. Scholarship from Comcast Leaders and Achievers
Since 2001, Comcast has given more than $33 million in community service scholarships to more than 30,000 students.
Winners of the Comcast Leaders and Achievers Scholarship, who must be enrolled in high school, get a one-time $2,500 scholarship with the option of further awards.
8. Program for Jesse Brown Memorial Youth Scholarships
The Jesse Brown Memorial Youth Scholarship Program is also part of the national awards for high school students. This award recognizes students who are 21 years of age or younger and who have volunteered at a Veterans Affairs medical institution for at least 100 hours.
The following sums are given as volunteer scholarships: $5,000, $7,500, $10,000, $15,000, and $20,000.
9. Princeton Award for Racial Equality
Students who have improved race relations in their schools or communities are honored with the Princeton Prize in Race Relations. For the award, applications must be backed by a teacher, counselor, or other community leaders, and applicants must be in high school.
10. The Reagan Scholarship Initiative
Students can earn scholarships through the George E. Reagan Foundation Scholarship Program by participating in volunteer work and community service.
It seeks high school seniors who exhibit "exemplary leadership, drive, honesty, and citizenship." Students enrolled in homeschooling programs or those attending schools on bases run by the U.S. Armed Forces are also eligible.
11. Award for Young Women in Public Affairs
Since 1990, 819 women have received 971 scholarships from the Zonta International Foundation.
The Young Women in Public Affairs Award is open to females between the ages of 16 and 19 who reside in qualifying Zonta districts and regions or who are nationals of a Zonta country and is part of the list of national awards for high school students. The awards are further broken down as follows:
Brower Youth Awards
If you care about the environment and want to protect it, you might get a Brower Youth Award.
The age range for recipients of these scholarships is 13 to 22. Each of the six winners will earn $3,000 in addition to a weeklong trip to the San Francisco Bay Area and a professionally made short film showcasing their effort.
Fund for Davis-Putter Scholarships
The Davis-Putter Scholarship Fund gives money to students who are working for social justice.
The selection of winners is based on their social activism and clear financial necessity. There are different scholarship amounts, but the highest reward is $15,000.
So those are the different national community service awards for high school students. Let's now check the national awards, which focus on the academic arena.
National academic awards for high school students
Here are the national academic awards for high school students:
1. The Honor Society
The Honor Society is a well-known organization focused on academic excellence and leadership that is committed to recognizing and honoring students around the nation. Joining the team has several benefits, such as networking opportunities, scholarships, career services, and cost-effective discounts.
2. AP Student
Through its Advanced Placement (AP) program, the College Board enables high school students to enroll in college-level courses and get college credit. A small number of the people who take part in the AP Program each year are named AP Scholars.
3. Honors List
You might have been able to use your honor roll privileges when you were younger to get free pizza or ice cream in the neighborhood! The benefits are considerably sweeter now, though.
You demonstrate your commitment to academic integrity by listing your involvement in the honor roll on your college application. It shows that you kept up with your education even though you had other responsibilities and activities outside of school. With that being said, it only shows why this award is part of the list of national awards for high school students.
4. Scholar of National Merit
You must take the PSAT by October of your junior year of high school in order to qualify for a National Merit Scholarship (one of the different awards for high school students).
If you get a score in the top 1%, you will be notified by September of your senior year that you are a semi-finalist for the scholarship. After that, you can compete to move on to the final round by sending in an application with an essay, a recommendation, and your academic history.
If you are chosen, you will be called a "National Merit Scholar," which will help you get into college.
5. The President's Award
The President's Education Awards are given to students in elementary, middle, and high schools in two separate categories. The President's Award for Educational Excellence and the President's Award for Educational Achievement are two of them.
The former is given to pupils who have made significant academic progress, whereas the latter is only given to those who excel academically in the classroom. Both merit praise and can strengthen your application.
6. Awards for School Subjects
Does your high school honor particular students for their outstanding work in a particular subject? For instance, the top five graduating seniors might receive an award for excellence in AP math. Even though the names of these prizes differ from school to school, they are all equally prestigious and deserving of a spot on your college application!
7. Class rank acknowledgment
An academic honor may not always be recognized with a plaque or medal. Are you among the top 10 students in your graduating class, or is it just a number? Do the top 5% or 10% qualify? Your guidance counselor can inform you of your specific class rank so that you are aware of how to present it correctly.
8. Awards for Attendance
Never discount a perfect attendance award or feel that it shouldn't be listed on your application. This is a significant distinction that demonstrates to admissions officers your high school work ethic and dedication.
9. Academic Competition Award
There are many different academic competitions that allow high school pupils to demonstrate their knowledge, from spelling bees to book trivia competitions.
If you or your team did well in any of these competitions, put your ranking in the "Academic Honors" section of your application.
10. Student of the Month award
Many high schools give awards to students who go above and beyond and show moral strength, leadership skills, or academic success.
11. Award for a Foreign Language
It takes courage to decide to learn a foreign language at any age, much less while balancing your high school courses.
Receiving a foreign language prize is an honor, and you should surely list it. Although there are other organizations that also honor students who graduate speaking more than one language, The Seal of Biliteracy is one of the most well-known.
Start by doing well in your studies and preparing for the PSAT if you're determined to win one of the national awards for high school students.
Get help drafting your application to improve your chances of being accepted. AdmissionSight has assisted students with their college applications for more than ten years. You can also read our tips on how to make your scholarship application stand out. It is advised that you set up an initial consultation with our college admissions specialists in order to have a complete discussion.