List of the Best Finance Programs
What is a finance program?
What is a finance program? An educational curriculum in finance gives students a thorough understanding of financial management, investment analysis, and financial markets. These classes are meant to prepare students for jobs in finance, such as in investment banking, corporate finance, financial planning, and other fields. Read on to discover the best finance programs.
There are a variety of finance programs accessible at the undergraduate, graduate, and postgraduate levels of study. Programs in general finance as well as those focused on investment banking, risk management, or financial planning are both possible.
Financial accounting, economics, statistics, corporate finance, investments, financial markets, and financial modeling are typically taught in finance schools. In order to analyze financial data and make investment decisions, students also study financial theories and methods.
The goal of the finance program curriculum is to give students the knowledge and abilities they need to excel in a range of occupations in the finance industry. Programs frequently feature knowledgeable finance professionals teaching the material, and they may include practical experiences like internships or projects that allow students to apply their knowledge in real-world settings.
Best finance programs for undergraduates
What are the best finance programs for undergraduates? The best finance programs for undergraduates are difficult to rank because different universities may excel in different financial fields and have different strengths and limitations.
However, based on their reputation, the resources they have, and how well they help their students get jobs, AdmissionSight listed some of the schools with the best finance programs for undergraduates. Check them out below:
University of Virginia in Charlottesville, Virginia
The University of Virginia offers a variety of classes focused on business, finance, money management, and other related skills rather than a specialized "finance degree," making sure that graduates from the school of business and economics walk across that stage as equipped as possible.
The University of Virginia approaches education from a career-focused perspective. While enrolled, students can attend top-tier career planning seminars from the comfort of neighboring Monroe Hall.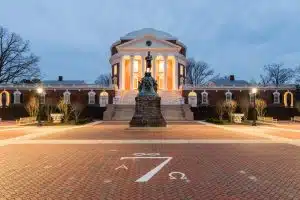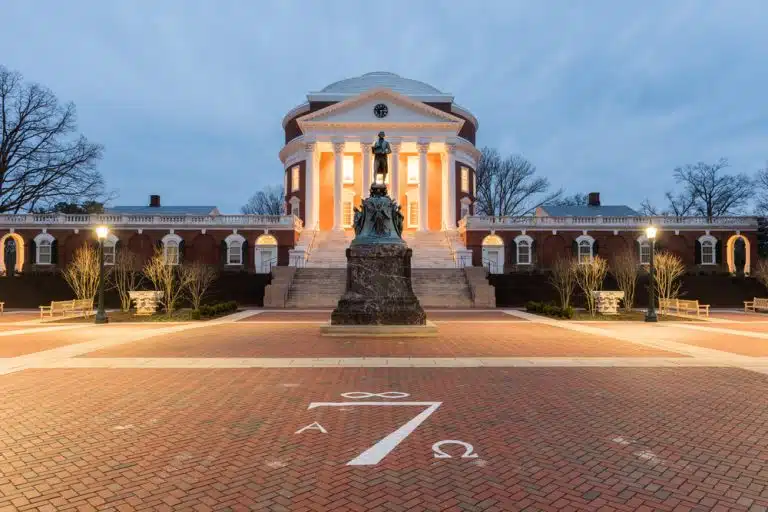 In the meantime, the Darden School of Business offers a wide range of lectures and seminars on the most important topics in the business world, such as mutual funds and ETFs, organizational and leadership skills, and management action.
Students can take part in any of the Batten Institute's growing financial programs, which have helped more than 275 real businesses in its short history. This gives them valuable experience in the real world.
Carnegie Mellon University in Pittsburgh, Pennsylvania
A student's future at the Carnegie Mellon University Tepper School of Business can be mapped out with a concentration in finance.
The renowned Tepper Talks are the ideal venue to begin that adventure. Students have the opportunity to hear from alumni at each of these scheduled sessions who are prepared to discuss how this curriculum positively influenced their own successful professions. Members of professional student clubs discuss how those groups later provided the extra instruction they required to thrive on campus and connected younger students to the most appropriate setting.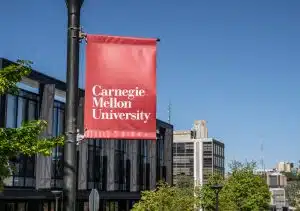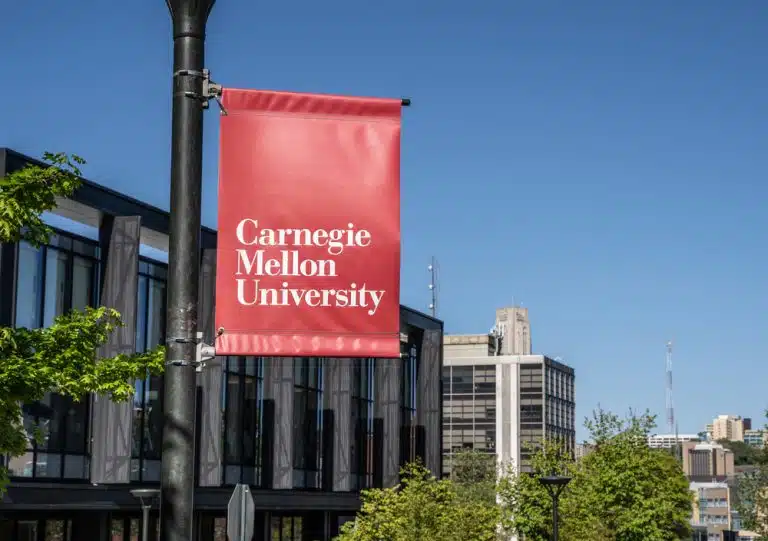 Master career center coaches work one-on-one with students to help them navigate their unique career plans and job searches. This crucial experience is certain to help students' concerns about life after graduation becomes more understandable and manageable.
In the end, a finance degree from Carnegie Mellon University offers more than just academic training; it is a start on the correct path for each student toward a long-lasting, prosperous profession.
Boston College in Newton, Massachusetts
Boston College offers one of the best finance programs for undergraduates. The finance department of this prestigious university, a branch of the Boston College Carroll School of Managemen (CSOM), consistently ranks among the top, treating each conundrum with a thorough, systematic approach.
Through the CSOM Study Abroad process, which 36% of students take advantage of, students get the chance to learn about how economies around the world work while also getting valuable experience and improving their own resumes.
Weekly seminars with esteemed academics foster a collaborative environment where lifelong learning is the continuous objective. This keeps both students and teachers equally motivated. A quick glance at the list of companies that frequently hire from this accomplished student body demonstrates their achievement in attaining that goal.
Indiana University in Bloomington, Indiana
A finance degree from Indiana University is the best option for any student who is unsure of the job path they want to take because it provides the best starting point for any major career.
This degree was created to cover as many topics as possible without sacrificing depth and includes classes in accounting, international investing, banking, and corporate management.
The traditionally underrepresented groups in this sector continue to hold a unique place in the heart of the Kelley School of Business. As a result, they take great pride in honoring the Kelly Women and providing a variety of networking opportunities via the Women's Financial Association.
During the next Finessing Finance event, students can learn from what their peers know, work with people who are like them and make sure they are taking advantage of everything this institution has to offer.
University of California – Berkeley in Berkeley, California
The UC Berkeley HAAS offers one of the best finance programs, in large part because of the hard work of its dedicated staff.
One of the university's professors is celebrating a successful and lengthy career in finance, one that has included stints as an economist at the New York Stock Exchange and as chair of the NASDAQ Economic Advisory Board. He now brings his global experiences home to Berkeley, where he mentors the next generation of bright young minds toward achievement on par with his own.
Finance students at UC Berkeley are in good hands among the top professionals in their area, whether they are taking management classes, learning about the stock market, or simply looking for a mentor in their future job.
Massachusetts Institute of Technology in Cambridge, Massachusetts
Is it surprising that a university known for its research in science and math also has one of the best financial programs in the country?
Students at the MIT Sloan School of Management can confidently invest in their education, knowing that they will almost certainly see fantastic returns. Over 40% of the most recent graduating class graduates reported that their positions put them on direct routes for career progression, and 96% of students received job offers right away after graduation.
These incredible chances came with incredible financial advantages and a median beginning salary of $150,000. Nothing better exemplifies this mindset than the work of finance professor Andrew Lo, who used his knowledge to create a business strategy to more effectively use money allocated for cancer research. In this program, data drives every step toward a brighter future.
University of Texas at Austin in Austin, Texas
The University of Texas' School of Finance was founded on the straightforward tenet that money matters greatly for the growth of people in all spheres of life. It offers one of the best finance programs.
UT Austin gives students the opportunity to take classes at the esteemed Salem Center in an effort to inspire them to think more critically about the connections between politics, money, and the rest of the world. Here, students can "cut through the clamor of public policy" to discover more about how budgeting affects our country, from environmental protection initiatives to how the US responded to the COVID-19 outbreak.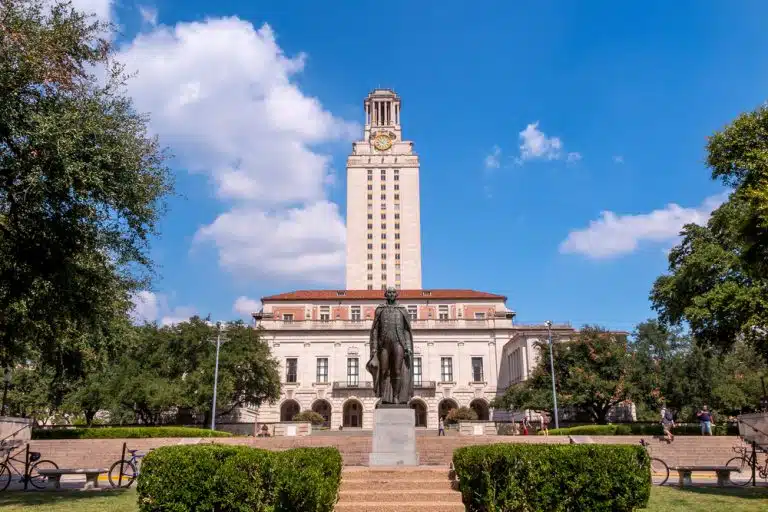 The best-selling author and founder of the Copenhagen Consensus Center, gives a talk in one of these seminars on the potential impact of financial institutions on climate change. Through the effect of this well-known curriculum, his famous writing comes to life, giving students greater opportunities to use their financial knowledge to improve the world.
University of Michigan in Ann Arbor, Michigan
Students at the University of Michigan can relax knowing that finance is about people, not just numbers.
The Michigan Ross Finance program takes pride in fostering the subsequent generation of genuinely inquisitive financial researchers, and in order to achieve this goal, they actively encourage students from all backgrounds, cultural heritages, and orientations by hosting events that are intended to provide opportunities for career networking.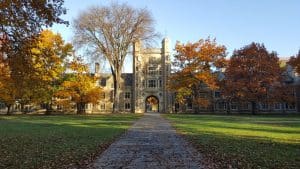 Although all genders are welcome at Ross' Women's Weekend, this event aims to support the historically underrepresented field of women in finance. They can make connections with other motivated young women here and get the help they need to succeed in this generally male-dominated environment.
Their analysis shows that these outreach initiatives are effective. There are now one in three female students enrolled in their finance degree, a significant increase from the prior figure of one in five.
New York University in New York City, New York
Students at New York University who are enrolled in the finance department get access to some of the best research facilities in the country. NYU offers one of the best finance programs for undergraduates.
Interested students and young finance professionals can see firsthand how their NYU education has affected the nation's financial stability at the Salomon Center for the Study of Financial Institutions. Since it opened in 1972, this important research center has spent the last 50 years giving the best insights into how the stock market, investment banking, and insurance businesses work.
Through publications like Guaranteed to Fail: Fannie Mae, Freddie Mac, and the Debacle of Mortgage Finance, that research has most recently stood out for its contribution to the creation of the current global financial architecture. This book sheds light on the role that government financial failings played in the 2008 housing crisis and has been hailed as a "detailed pattern for reform" by the Economist.
University of Pennsylvania in Philadelphia, Pennsylvania
The Warton Finance Department at the University of Pennsylvania is the best finance school in the United States. For 120 years, they have been changing this important industry.
The Wharton Finance Department goes above and beyond in generating some of the top research- and career-oriented graduates in the country, with over 1,000 students pursuing a degree in finance across 63 major course offerings. Students can work with nationally renowned lecturers for Financial Research to learn the ins and outs of budget concerns that affect the future of the entire planet.
Thanks to A Bite of Finance, every student on campus has access to the practical financial knowledge they need to succeed in a money-driven world. This is because A Bite of Finance gives students of all academic backgrounds short, helpful lessons about money every week.
It's crucial to remember that this list is not complete and that there may be other top undergraduate finance programs. When selecting a financial program that's perfect for you, you should take into account your individual interests, goals, and circumstances.
Admission requirements for finance programs
What are the admission requirements for finance programs? Depending on the amount of education and the particular school or institution, admission requirements for finance programs can change. However, the following are the usual requirements for the best finance programs:
For undergraduate programs, you must have the following requirements: a high school diploma or its equivalent; SAT or ACT results; letters of recommendation; an essay or personal statement; and a minimum GPA of 2.5 or 3.0.
Graduate programs require a bachelor's degree from a well-known university, GMAT or GRE scores, a resume or CV, letters of recommendation, an essay or personal statement, and a minimum GPA of 3.0.
Requirements for MBA programs include: a bachelor's degree from an authorized college; GMAT or GRE scores; a resume or CV; letters of recommendation; an essay or personal statement; work experience (which varies by school; a minimum GPA of 3.0); and a resume or CV.
These requirements are merely a general reference, and they may change based on the program and school. To gain a clear understanding of their admission standards, it is important to contact the particular colleges you are interested in.
Learning the best finance programs and how to attend school is equally vital to learning the financial degree you wish to select. You will receive the necessary guidance at AdmissionSight for that step. At AdmissionSight, you may acquire all the necessary advice from professionals. With a free consultation, you may begin your journey right now. Book your consultation today!