List of the Most Profitable Degrees
Most profitable college degrees
What are the most profitable degrees? What college degree ought you to have earned? Perhaps you did receive it. But occasionally, when people are graduating from college and they and their friends start looking for jobs, they learn that the employment options available to grads with their specific degree are not always in the industries they'd like to pursue.
AdmissionSight prepared a list of the most profitable degrees below for your consideration:
Engineering in Aerospace
Beginning salary: $74,300
Anticipated job increase: 8%
Students who receive a bachelor's degree in aerospace engineering learn how to create and maintain satellites, spacecraft, and aviation systems. Students pursue advanced engineering courses in structural systems, aerodynamics, and propulsion in addition to foundational courses in mathematics and physics.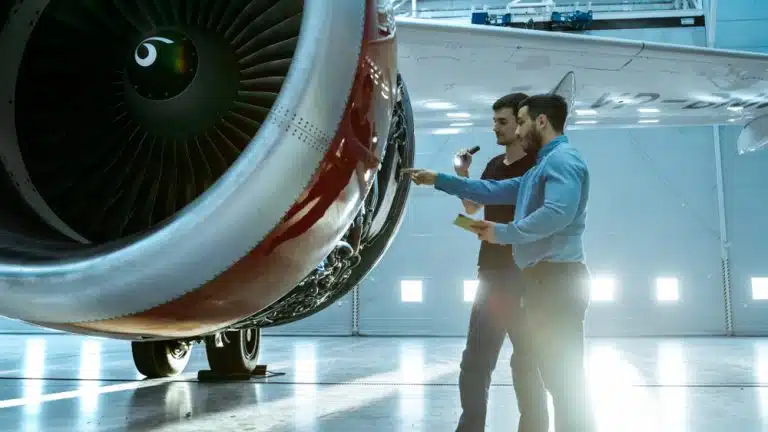 The U.S. Bureau of Labor Statistics (spacecraft) says that aerospace engineers can also specialize in aeronautical engineering (aircraft) and astronautical engineering (people who work in space).
Software Development and Engineering
Beginning salary: $75,000
Anticipated job increase: 22%
There is an increasing need for skilled software engineers and software developers as more firms embrace digital transformation. Students who earn a bachelor's degree in software engineering are taught skills like programming, database administration, and application development.
In the majority of universities, this bachelor's degree expands on fundamental mathematical ideas like discrete mathematics and calculus.
Computer Science
Beginning salary: $75,100
Anticipated job increase: N/A
It should come as no surprise that graduates in computer science are still in demand given how important technology will be to careers in the future. Students who get a bachelor's degree in computer science are equipped with in-depth knowledge and practical abilities in subjects including computer networks and systems, programming languages, and software development.
Most colleges also offer advanced classes in data science, machine learning, and artificial intelligence.
Electrical Engineering
Beginning salary: $75,600
Anticipated job increase: N/A
Another popular STEM degree option for students nowadays is a bachelor's degree in electrical engineering. Electrical engineering students learn how to make and test things like radar, communications, and navigation systems, making it one of the most profitable degrees.
Electric motors, radar and navigation systems, communications systems, or equipment used in power generation are just a few examples of the electrical equipment that electrical engineers design, develop, test, and oversee the production of. The electrical systems of cars and airplanes are also created by electrical engineers.
Chemical Engineering
Beginning salary: $76,900
Anticipated job increase: N/A
Chemical engineering is a diverse field, despite its name. Students who pursue this chemistry degree get knowledge about the manufacturing process and how to use physics, arithmetic, biology, and chemistry to solve problems.
Most of the time, students can also pursue advanced degrees in fields including thermodynamics, renewable energy, materials science, and polymers.
System engineering
Beginning salary: $77,700
Anticipated job increase: 8%
Systems engineering typically has a wider scope than other, highly specialized engineering disciplines like petroleum engineering. Students who get this multidisciplinary engineering degree learn how to construct and administer organizational structures using engineering and quantitative methods making it one of the most profitable degrees. Not that these degrees lack an intellectual component; a system engineering bachelor's degree often requires coursework in probability, modeling, and decision analysis.
Information Technology
Beginning salary: $79,000
Anticipated job increase: 2%
In contrast to a degree in computer science, a bachelor's in computer engineering offers a different route of study. A degree in computer engineering typically places more emphasis on the creation of networks, software, and hardware.
Also, the degree program has lab-based courses for building and testing embedded systems that combine hardware and software.
Marine Engineering
Early career salary: $79,900
Anticipated job increase: N/A
A marine engineering bachelor's degree can be a good option for you if you're interested in learning about ship design and maintenance. Students seeking this degree gain knowledge of the fundamental scientific principles behind the functioning of many ship types, such as cargo ships, aircraft carriers, and submarines.
This bachelor's degree program often has classes in fluid sciences, propulsion, applied mechanics, and maritime design.
Operations Research
Early career salary: $83,500
Anticipated job increase: N/A
Here is another entry the list of most profitable degrees. Students who get a bachelor's degree in operations research are prepared to tackle decision-making issues requiring the efficient allocation and management of scarce resources thanks to their mathematical skills (Columbia University in the City of New York, n.d.).
The coursework for this bachelor's degree places a strong emphasis on mathematics in order to help students enhance their quantitative analysis skills. Students majoring in operations research frequently enroll in basic and advanced statistics, probability, mathematical modeling, and calculus courses.
Petroleum Engineering
Early career salary: $93,200
Anticipated job increase: 8%
Petroleum engineering will continue to rank among the highest-earning bachelor's degrees as long as businesses profit from oil reserves all over the world. Students who pursue a bachelor's degree in petroleum engineering learn how to create effective tools and procedures for extracting oil and gas from reserves buried far below the surface of the Earth.
Petroleum engineers also oversee drilling operations and put drilling plans into action. Petroleum engineers assist in locating oil and gas for the nation's energy requirements. Petroleum engineers create and develop processes for removing oil and gas from reserves beneath the surface of the Earth.
Additionally, petroleum engineers develop fresh techniques for drawing gas and oil from old wells.
Most profitable master's degrees
What are the most profitable master's degrees? There are several reasons why people decide to seek graduate degrees. Some believe it will provide them with the knowledge and experience necessary to advance in their profession. Some people participate in a program to obtain the educational credentials necessary to switch industries or jobs completely.
Some professionals pursue additional degrees for financial reasons, whether it is a higher-paying position in their current field or a new career in a more profitable market. The most profitable degrees for masters are listed below:
Financial Advisor
Master of Science in Finance
Annual Median Salary: $89,330
Development by 2030: 5% (slower than average).
Many financial advisers pursue a master's in finance or MBA before passing the Qualified Financial Planner exam to become certified. They are directly employed to handle and manage a client's financial affairs, including investments, insurance, mortgages, college funds, estate planning, taxes, retirement, and other financial matters. While working independently, most financial consultants consult for a specific client list.Others might work for a company in the insurance or financial sectors.
Master of Business Administration: Business Operations Manager (MBA)
Annual Median Salary: $103,650
Increase by 2030: 9.4% (faster than average).
Business operations personnel aid departments within a company in achieving their objectives. This position has a variety of duties and responsibilities, including work in project management, finance, and human resources (such as hiring). To facilitate this task, those in these positions need to have outstanding leadership and communication abilities.
Master of Science in Actuarial Finance
Average annual salary: $111,030
Increase by 2030: 24% (much faster than average).
Both a Master of Science in Finance and a Master of Science in Actuarial Science program, which both prepare students for this extremely profitable vocation, can provide the necessary training for actuaries. These professionals use sophisticated computing tools that evaluate statistics and anticipate profitability to "analyze the financial costs of risk and uncertainty."
They also use these systems to assess the risk of likely future events and work with clients to come up with plans to lessen the negative financial effects of these risks.
Master of Arts in Political Science Political Scientist Median Salary: $125,350/year
Inflation by 2030: 9% (as fast as average)
People who decide to pursue careers in political science are curious about the historical roots of the nation's political systems as well as how they have changed over time and function today. Research on national politics, comparative politics, international relations, or political theory typically makes up a sizable portion of a political scientist's job description.
Master of Business Administration (MBA) Sales Manager Median Salary: $132,290/year
Development by 2030: 7% (as fast as average)
The majority of high-level sales managers complete an MBA program, frequently with a marketing focus. It is one of the most profitable degrees. People in this role typically have a background in lower-level sales and are in charge of managing their company's sales personnel as well as its different sales objectives and procedures. Travel, which is frequently necessary for workers at higher levels, is another benefit of this profession in addition to the high pay rate.
Master of Science in Petroleum Engineering Petroleum Engineer Median Salary: $137,330/Year Growth by 2030: 8% (as fast as average)
Engineers who specialize in this field deal specifically with oil and gas, devising best practices and techniques for collecting these materials from subsurface reserves and older wells. This position necessitates frequent site visits in addition to time spent in the office working on methods. Drilling engineers, production engineers, and reservoir engineers are other career options in this industry.
Master of Business Administration in Marketing (MBA)
$142,170 per year is the median salary.
growth of 10% by 2030 (as fast as the average)
Although some people disagree on whether an MBA or a direct master's in marketing is better for a high-level career, it is obvious that an advanced degree is closely tied to the high income for this position. Marketing managers are known for getting the word out about businesses, their products, and services.
Master of Engineering Management in Architectural and Engineering Management
Annual Median Salary: $149,530
Growth by the year 2030: 4% (slower than average).
The main responsibilities of this position are to supervise business operations at architectural and engineering firms. This frequently involves setting up technical objectives and protocols for particular processes, as well as planning, leading, and organizing all business activities that take place within these organizations. These managers must work with all team members to fulfill tasks, whether they are creating new products or making sure a live project is completed.
Master of Business Administration: IT Manager (MBA)
$151,150 per year is the median salary.
Increase by 2030: 11% (faster than average).
This is the second-highest-paying non-medical position that may be obtained with a graduate degree, according to U.S. News's report on the "Best Paying Jobs of 2020." Planning, coordinating, and directing online or computer-based work for a business are the primary duties of IT managers. Although a bachelor's degree is sufficient to secure an entry-level position in this industry, workers must pursue an MBA, most frequently with a technology specialization, in order to realize their full career potential.
Master of Science in Nursing: Nurse Anesthetist
Annual Median Salary: $183,580
Increase by 2030: 12.6% (much faster than average).
These are registered nurses who have chosen to specialize in anesthesiology, a field in which patients undergoing operations or other potentially unpleasant treatments are given intravenous medications and inhaled gases to numb or prevent pain or discomfort.
Most profitable online degrees
Many people believe that getting a college degree is their passport to better-paying professions and a deeper grasp of the world. This education is now more accessible than ever thanks to online classes, faster internet, and the digital age. In comparison to going in person to a conventional brick-and-mortar institution, online education is frequently considerably more flexible and can even be less expensive. The most profitable degrees (online) are listed below.
The court employee
Median Salary: $124,200
Court personnel are in charge of a variety of duties, including document filing, electronic record handling, and record review and editing. The majority of jobs demand a bachelor's degree or higher in a related discipline, including law, administration of justice, or business administration. One would need to be proficient with computers and have a solid understanding of legal jargon to work as a court clerk.
They are primarily responsible for maintaining accurate records, filing paperwork, and managing complaints to ensure that the courts are operating as intended. An employee of the court is responsible for helping the court work by processing records, documents, and files.
Commercial Airlines Pilot
Median Salary: $130,440
The safety of the crew and passengers on board an aircraft is under the control of commercial airline pilots. They are in charge of working together with ground staff on the tarmac to handle any difficulties or concerns that might come up prior to takeoff or after landing, such as medical emergencies, baggage problems, aircraft mechanical issues, weather-related delays, and more.
Commercial airline pilots operate a variety of aircraft, from small passenger jets to big cargo aircraft, and after becoming certified, they are able to operate any type of aircraft. Pilots must regularly practice and always be ready for emergencies.
Petroleum Engineer
Median Salary: $137,330
The great demand for petroleum engineers is reflected in their high wages. Due to their knowledge of oil and gas exploration, production, processing, and transportation, these specialists are in high demand on a global scale. Onshore and offshore work on pipelines, drilling, and production activities are frequent components of petroleum work.
Conceptual, financial, and technical plans for oil and gas production facilities are created by petroleum engineers. The upstream oil and gas systems must be evaluated, designed, built, and operated by them.
Marketing Manager
Median Salary: $141,490
From start-ups to well-established businesses, marketing managers are required. It is one of the most profitable degrees. The success of a company's marketing effort is the responsibility of marketing managers. They are responsible for organizing, marketing, and setting customer prices for goods and services.
They must also be aware of the most effective strategies for connecting with the intended market. Their aptitude for research, communication, and strategic thinking is advantageous in this situation.
Architectural design engineer
Median Salary: $149,530
Architectural, civil engineering, and other design firms employ architectural design engineers. An architectural design engineer does a wide range of work. For instance, they could create 3D models, assess the construction site, or generate blueprints for the contractors. They are in charge of managing and analyzing data, designing buildings, making construction drawings and specifications, looking at energy efficiency data from structures, and coming up with sustainable building materials.
By producing architectural drawings of structures, the architecture design engineer offers a crucial service to architects, engineers, and construction firms. Buildings, bridges, roads, tunnels, airports, and other constructions are all designed by them.
Information Systems Manager
Median Salary: $151,150
An information science manager is a person who usually oversees a group of engineers and programmers that create, test, and maintain software. It is one of the most profitable degrees. In terms of software development, they are also in charge of making sure the right procedures are being followed. They are in charge of looking after, safeguarding, and managing the data in their organization.
They require a wide range of competencies, including sharp analytical thinking, superior people management, effective communication, computer whiz-kid skills, and familiarity with data protection regulations.
Computer Science Manager
Median Salary: $151,150
Managers in the field of computer science are in charge of running and overseeing a company's computer-related services. They must be extremely knowledgeable about the many facets of computers, including hardware, software, and data.
Additionally, these managers must be knowledgeable in software engineering, design, and development technologies. Computer science managers may oversee a group of individuals who develop software for corporations, or they may serve as the department head for computer science.
Dentist
Median Yearly Salary: $164,010
Dentists are specialists that operate in the field of dental healthcare. They do their best to avoid, identify, and treat diseases of the mouth, teeth, gums, and jaw. Dentists may also perform surgery on these mouth regions or lend a hand with procedures on other body parts. Their duties also include designing and performing dental procedures to improve, maintain, and monitor oral health, as well as diagnosing diseases, illnesses, and other dental health concerns.
Dentists may operate in the public sector, where they may treat patients who lack a regular dentist of their own, or in private practice, caring for their own patients.
Psychiatrist
Median Yearly Salary: $217,100
A psychiatrist is a medical professional who focuses on the identification, management, and prevention of mental health issues. Psychotherapy and pharmaceutical prescription are just two of the many operations that psychiatrists can perform.
A medical professional who specializes in mental disorders practices psychiatry. Psychologists examine the human mind and behavior, but they are unable to administer medication or carry out surgery, whereas psychiatrists are considerably different from psychologists in this regard.
General Physician
Average yearly salary: $225,960
General practitioners are medical professionals that focus on identifying and managing common medical disorders. They are able to make diagnoses and treat a wide range of ailments and wounds. Patients may be referred to a specialist for more involved treatments, or they may merely see their general physician.
General practitioners may be employed in private practice, by governmental agencies, or as members of hospital staff. These specialists see patients from a wide range of backgrounds and medical histories and practice in a variety of venues. They might frequently take the time to instruct patients on how to enhance their health, whether through nutrition, exercise, or lifestyle modifications.
Choosing the degree of your choice should be simpler for you now that you are aware of the most profitable degrees. To ensure that you get into the college of your dreams, you might be needing AdmissionSight's assistance. At AdmissionSight, you may acquire all the necessary advice from professionals. With a free consultation, you may begin your journey right now.