London School of Economics
The London School of Economics and Political Science (also known as LSE) is widely recognized as a leading academic institution in the world, particularly in the field of social science research and development.
According to the most current iteration of the Research Excellence Framework (REF 2021), the London School of Economics and Political Science (LSE) is the best institution in the United Kingdom in terms of the amount of research that is considered to be "world-leading."
When looking at research outputs, research impact, and research environments, LSE is tied for the joint second place as the best institution in the United Kingdom overall. The research conducted at LSE was evaluated as having a world-leading quality in 58% of cases and a globally good quality in 35% of cases.
Let's meet London School of Economics
The London School of Economics and Political Science (LSE) provides students with the chance to study social sciences at a world-class academic institution while enjoying the cultural, social, and recreational amenities of one of the world's finest capital cities.
The LSE approaches all of its teaching and research from a social science viewpoint, providing the university a distinct perspective on seemingly common topics. LSE professors are at the vanguard of social scientific advancements, and their knowledge is sought after by governments, corporations, and the media all around the world.
The School provides over 40 undergraduate programs and over 140 postgraduate teaching and research programs. LSE's academic profile includes a diverse spectrum of social scientific fields, ranging from accounting to law, management to social policy.
LSE's personality is inextricably linked to its location. The School is located in downtown London, one of the world's most multicultural cities. LSE is located at the crossroads of international discussion, just a short distance from Europe's financial, legal, and cultural hubs. This is crucial to our identity as an outward-looking university engaged in UK and global affairs.
LSE's student body is one of the most international in the world, with students from over 140 countries enrolling each year. This combination fosters a genuinely worldwide approach to intellectual discovery and academic life at LSE that is unrivaled.
The School features one of the world's most distinguished public events programs. Bill Clinton, Nancy Pelosi, Amartya Sen, Christine Lagarde, Bill Gates, Helen Clark, and George Soros are among those who have lectured at LSE.
Is it difficult to get admission to the London School of Economics?
Is the London School of Economics a competitive institution to get into? The LSE is a very selective educational establishment.
Due to the high level of competition, reaching or being anticipated to attain our typical standard offer grades is not a guarantee that an offer of admission will be issued. This is the case even if the applicant has a strong academic background.
The year 2021 saw around 26,000 applications submitted for a total of approximately 1,700 available positions. Due to the intense competition for available spots, every year they are forced to regrettably turn down a significant number of candidates.
They provide serious consideration to each application they receive, evaluating it on its own merits and taking into account the complete spectrum of information that is offered on the UCAS form.
This comprises the Personal Statement, academic accomplishment (including both achieved grades and expected grades), subject combinations, contextual information, and the UCAS reference.
What is UCAS?
The Universities and Colleges Admissions Service, also known as UCAS, is a nonprofit organization that serves as the common admissions service for higher education institutions in the United Kingdom, such London School of Economics.
The services assist young people and mature learners in selecting post-secondary decisions by offering information, advice, and assistance to inspire and promote educational progression to university, college, or a degree apprenticeship.
Every year, they help 1.5 million students consider higher education, jobs, and apprenticeships, and they process almost three million applications from roughly 700,000 individuals each year for full-time study programs at over 380 universities and colleges across the UK.
They also offer research, consultation, and advising services to schools, colleges, career services, professional organizations, and businesses, as well as apprenticeships.
They are a successful and rapidly expanding organization that assists hundreds of thousands of individuals each year. They are dedicated to providing first-rate service to all of our clients – they are at the core of all they do.
They do not get any form of direct financial assistance from the government at this time. Because of this, we have engaged in commercial operations in order to assist us in achieving our charity goals and in maintaining affordable prices for students and education providers.
The Board of Trustees is made up of members that come from a variety of higher education and further education backgrounds. These members include three presidents of institutions that provide higher education as well as independent Trustees.
What does UCAS do?
What are the functions of Universities and Colleges Admissions Service? The undergraduate admissions service processed 2.95 million applications in 2021, coming from a total of 749,570 applicants based in the UK, EU, and internationally.
They are pleased to have assisted 562,060 students in gaining full-time enrollment at one of the more than 380 colleges and universities located around the United Kingdom.
They also help UK conservatoires (UCAS Conservatoires) by providing information, advice, and admissions service, and our Myriad by UCAS app connects the world to UK higher education by providing a single postgraduate gateway under the trusted UCAS brand. Both of these services are provided by UCAS.
They intend to make this procedure less difficult for everyone involved. Because of this, they publish a rising number of data and analysis, all of which is freely available to download and re-use from our data and analysis website. The volume of data and analysis they publish is expanding.
Over seven million data points were available for download over the whole 2021 cycle of the UCAS Undergraduate application releases, end-of-cycle data resources, and daily Clearing analyses. These data points included applicants, provisions, and providers.
They are aware that there are a variety of paths one might take to obtain a higher education. They have the ability to contribute to the increased utilization of alternative choices if they adopt a holistic view of the student experience that takes into account things like apprenticeships and jobs.
Completing the UCAS form
When processing your application for London School of Economics, it is critical that you complete your UCAS application form completely and precisely. This is the primary document used by the Admissions Selector to make admission decisions.
If you are an international applicant, your personal information (including your name and qualifications) is also obtained immediately from the visa application form. Before applying, they urge that you become acquainted with the LSE application procedure and program-specific requirements.
Writing personal information in the UCAS form
You have the responsibility of ensuring that the information you supply on your UCAS application is accurate. In order for us to be able to communicate with you regarding your application, it is imperative that both the spelling of your name as it appears on your passport and your contact information be accurate.
On the basis of the information contained in this section and in accordance with the instructions provided by UKCISA, the Undergraduate Admissions Office will also conduct a fee assessment (UK Council for International Student Affairs). On this page, you can discover additional information about the different charge status classes.
On your UCAS application, you are required to disclose any relevant criminal convictions. The method that we use may be found in our Admissions Policy for the School.
If you have a handicap, you need to make sure that the hiring manager knows about it as soon as possible in the application process. This will have no influence on the decision of your admission, which is exclusively based on the academic merit and potential of the applicant.
On the other hand, early disclosure gives the School's Disability and Wellbeing Service the opportunity to arrange appropriate accommodations in the event that you are given a place there. You will also have the opportunity to discuss your requirements and the help that is offered by LSE at an earlier stage. Please visit the pages dedicated to Disability and Wellbeing on our website if you are a prospective student looking for additional information.
When filling out your UCAS application, it might be helpful to add a parent or teacher as your recommended contact. This will enable them to speak to us about your application on your behalf addressing any questions or concerns they may have. LSE is unable to share information to third parties without first receiving consent from the applicant.
What is the UCAS code number of London School of Economics?
What is the London School of Economics' code number for the UCAS application? The UCAS code number for London School of Economics is L72 LSE, and applicants are strongly encouraged to make sure that this information is supplied correctly on the application form. This educational establishment does not have a campus code.
Before sending in their application to the school, applicants are asked to check that every section of their UCAS application has been filled out. Please make sure that your representative (referee), in the event that the application is being filed on your behalf, has included your projected grades, unless you are post-qualified.
Please be advised that the only time you are permitted to submit an application without providing references is when there is an express written authorization to do so (email). If you want to offer a reference after you have already submitted an application, you are required to let us know in writing as soon as we have recognized that your application has been received.
If you receive an application that does not include a reference or an indication that you plan to offer a reference, the application will be regarded as incomplete and, as a result, the applicant will not be successful in their attempt to be hired.
How to apply to the London School of Economics?
How does one submit an application to the London School of Economics? Undergraduate applications should be submitted online through UCAS. Applicants should contact UCAS if they have any technical problems regarding the application process or if they need assistance with the UCAS procedures.
Applications for admission through UCAS will become available beginning in September 2022, with entrance occurring in September 2023. The LSE will stop accepting applications for full and equal consideration after the 25th of January, 2023, at 18.00. This is the final deadline for applications to be received (GMT).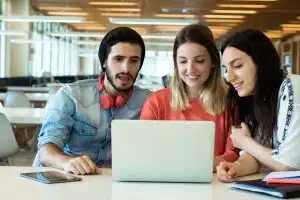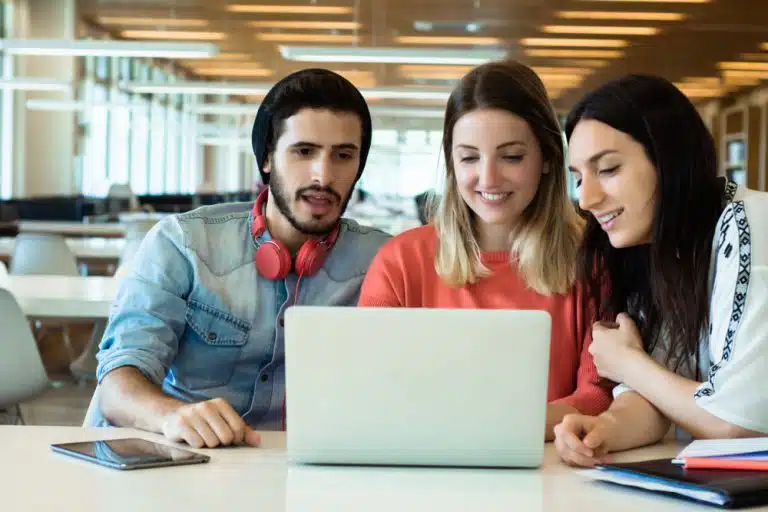 Note that LSE does not normally take part in the UCAS Extra or Clearing application processes.
The application process for UCAS allows prospective foreign students to submit their applications at any time between the months of September and June 30. However, because to the high level of competition for spaces at LSE, it is strongly recommended that ALL students submit their applications to UCAS by the 25th of January 2023. (for 2023 and deferred 2024 entry).
Applications that are received after the UCAS deadline will only be taken into consideration if there are still spots available in the appropriate degree program. After the UCAS deadline, it is quite unlikely that there will be any spaces left on the programs.
Therefore, it is strongly recommended that all students, including overseas applicants, submit their applications before the January UCAS deadline.
The deadline for LSE to receive applications in order to meet the criteria for full and equal consideration is the 25th of January 2023 at 18.00. (GMT).
AdmissionSight is willing to help
The academic profile of London School of Economics includes many different fields of study, from economics and politics, and law to sociology and anthropology and accounting and finance.
Studying at this prestigious college will inspire you to be the best version of yourself because its stellar reputation is based on the caliber of its educational offerings and its high level of accreditation.
We at AdmissionSight would be happy to assist you in realizing your goal. AdmissionSight has become the most trusted name in the field of college admissions advice as a result of its more than a decade of expertise assisting students just like you in gaining admission to the colleges of their first and second preferences.
Please get in touch with us as soon as you can so that we can schedule an initial consultation that will be provided free of charge.