Math Honor Society: Why You Should Join
What Is the Math Honor Society?
What is the math honor society? Mu Alpha Theta is the math honor society for high school and two-year college students in the United States. It is committed to igniting students' strong interest in mathematics. It also aims to foster outstanding scholarship in the field and promote the fun of learning mathematics among high school and two-year college students.
More than 100,000 students are currently Mu Alpha Theta members in over 2,420 schools in the United States and 23 other countries.
Dr. and Mrs. Richard V. Andree founded the Mu Alpha Theta at the University of Oklahoma in 1957. According to Dr. Richard, Mu Alpha Theta is " an organization dedicated to promoting scholarship in mathematics and establishing math as an integral part of high school and junior college education." The Greek writing for the phonemes m, a, and th was used to create the name Mu Alpha Theta.
The National Collegiate Honor Society of Mathematics, Pi Mu Epsilon, funded the organization's first expenses, and the University of Oklahoma provided space, secretarial aid, and technological assistance.
The original officers and Board of Governors were nominated by the Mathematical Association of America, the organization's major supporter since 1958, and the National Council of Teachers of Mathematics.
In 1998, the Society for Industrial and Applied Mathematics became an official sponsor, and in 2002, the American Mathematical Association of Two-Year Colleges did.
In 1968, Trinity University in San Antonio, Texas, hosted the first Mu Alpha Theta National Convention. Every year, hundreds of teachers and students from across the country attend the convention for five days of math-related programs. The National Convention is rotated among the chapters and has been held in cities such as Honolulu, Washington, D.C., Seattle, Dallas, and Boston.
What Do You Do in the Math Honor Society?
Students in high school and two-year college students are the primary target demographic of the Math Honor Society. What do you do in the math honor society? Here are some goals and activities spearheaded by the Mu Theta Alpha:
Offers a tool for schools to recognize and support kids who enjoy and excel in mathematics.
Organizes a nationwide convention for students and teachers from throughout the country to participate in math-related events and interact with others.
Recognizes excellent extracurricular success by providing students and faculty advisers with special awards, scholarships, and grants.
Offers mathematical competitions to participants at their own school via the Log1 Contest, Rocket City Math League, and Mathematical Minutes Video Contest.
National Log1 Contest: The Log1 Contest allows a school to compete against schools from all around the country and the world while staying at their own school. Students compete solely against other students who have taken similar math courses.
In general, the questions on the tests will be of different difficulty levels. While most students will be able to answer some of the questions, the tests will also include questions that only the most skilled pupils will be able to answer. These contests have questions designed to identify the best students.
Mathematical Minutes Video Contest: Members are asked to submit educational and entertaining videos for the Mathematical Minutes Video Contest. Members of the chapter choose a math topic and create a two- to five-minute video that is both entertaining and informative.
Schools may submit a maximum of three videos. Only the best entry from each school is eligible for a reward. The award money can be given to either the chapter or the students. To verify that they have watched the film and approved the content, all submissions must be signed off by the chapter sponsor. Only videos with G-rated content will be approved.
Rocket City Math League: The Rocket City Math League is a free, international math competition open to all middle and high school students, and two-year college students enrolled in pre-algebra through pre-calculus and above math courses.
The interschool test is given in the fall, followed by three rounds of individual tests in the spring. Tests must be finished and mailed as quickly as possible. The Rocket City Math League's general information is as follows:
Each level has three 30-minute tests in the spring, with ten questions for each test.
Teams of students work on a 15-question test utilizing a single response sheet for the Interschool Test. Teams will participate on one of the two levels. Any team with at least one participant in 10th grade or higher competes in the Senior Division. Others compete in the Junior Division and institutions can't participate in both divisions.
While Mu Alpha Theta is not a service organization, several chapters have incorporated math tutoring or service activities into their yearly calendar of events. Chapters are advised to adopt a chapter constitution. Any amendments must be approved and voted on by the charter's membership.
How Do You Qualify for Mu Alpha Theta?
How do you qualify for Mu Alpha Theta? Individual membership in a local chapter is subject to the following national conditions. These are the minimum requirements of the math honor society; chapters may choose to adopt more rigid criteria but should not be lesser than the minimum. Even if students do not qualify for membership, students are welcome to attend Mu Alpha Theta club meetings and events.
High School Chapter Membership Requirements
Members must be in grades 9 through 12.
Members must be registered with Mu Alpha Theta at the school where their permanent records are kept.
Members must have completed the equivalent of two years of college preparatory mathematics, including algebra and/or geometry, and must have completed or be enrolled in a third year of college preparatory mathematics.
Members must have at least a 3.0 math grade point average on a 4-point scale.
Two-Year College Chapter Membership Requirements
Students who were Mu Alpha Theta members in high school are eligible for membership in their two-year college. Their high school membership is transferred, and the pupils are not required to pay the fee again.
If a student was not a member in high school, he or she must have completed at least one mathematics course at or above the College Algebra/Precalculus level in order to become a member of a two-year college chapter.
Members must have at least a 3.0 math grade point average in courses at or above the College Algebra/Pre-calculus level on a 4-point scale.
Associate Membership Requirements
Associates are not Mu Alpha Theta members but are prospective candidates for membership. Associates do not pay the initiation fee but are entitled to participate in Mu Alpha Theta national math contests if they are listed with the National Office.
While they do not have the right to vote or hold office in their chapter, they do have the right to attend and be heard at meetings. A student may only be an associate for one year before being inducted as a member of Mu Alpha Theta if eligible.
Associates must be in grades 9 through 12.
Associates must attend the school where their permanent record is kept.
Associates must have successfully completed one year of algebra, or its equivalent, and be enrolled in a higher math course.
Additional attendance or service criteria for continuous membership are specified in the constitutions of some chapters. Sponsors should ensure that candidates understand all qualifications and how members will be chosen. All new members should be given explicit guidelines so that they can remain active members.
Does Mu Alpha Theta Give Scholarships?
Does Mu Alpha Theta give scholarships? Mu Alpha Theta bestows a variety of special awards, scholarships, and grants on exceptional members, sponsors, and chapters.  The math honor society also provides scholarships to graduates. Members can also apply for summer study or research grants.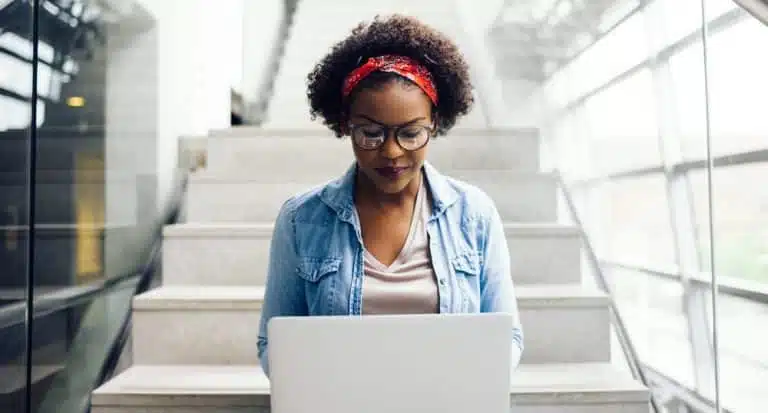 Every year, Mu Alpha Theta and the Educational Foundation provide $4,000 in scholarships to the members. Any graduating high school senior or two-year college student who is a current Mu Alpha Theta chapter member in good standing is eligible.
Recipients will have advanced Mu Alpha Theta's goal by excelling in mathematics, offering excellent leadership and dedication to their Mu Alpha Theta chapters, and providing mathematics service to local projects. At the discretion of the chapter sponsor, each chapter may submit applications for up to two members.
Information for High School Scholarship
The Mu Alpha Theta High School Scholarship is given to outstanding graduating high school seniors who are members in good standing of an active Mu Alpha Theta chapter. The awardees will have promoted the mission of Mu Alpha Theta by excelling in mathematics, demonstrating excellent leadership and loyalty to their Mu Alpha Theta chapters, and contributing to local projects in the field of mathematics.
This grant is only available to graduating seniors.
All scholarships will be delivered to the recipient's college or university for tuition, fees, books, or other educational expenditures. Scholarships will be valid for 18 months after the recipients are notified.
The beneficiary must be enrolled full-time at a recognized institution or university to receive these funds.
Each chapter may submit no more than two Mu Alpha Theta scholarship submissions per year. The chapter's sponsor will decide how nominees are chosen based on the criteria mentioned.
Information for Two-Year College Scholarship
The Mu Alpha Theta Scholarship for Two-Year College Students is awarded to outstanding full- or part-time two-year college students who are active members of a Mu Alpha Theta chapter.
The applicant should be enrolled in adequate hours so that at the conclusion of the academic year in which they apply, they will have completed at least 30 semester college credits (or equivalent quarter hours).
The recipient will have gone above and above as a mathematics student to further the goals of Mu Alpha Theta by serving as a leader in their local chapter, being an eager participant in community projects, and volunteering their time to help others in the mathematics field.
All scholarship awards will be sent to the recipient's college or university to be used for tuition, fees, books, or other educational expenses within 18 months of the date of the award.
Each chapter may submit no more than two nominations for this award per year, with the number set at the discretion of the chapter sponsor. Members serving for two years are also eligible to qualify for the Governors' Leadership and Service Award.
Why Should You Join Mu Alpha Theta?
Mu Alpha Theta holds mathematical contests and a national convention for students and instructors interested in math-related events. Both of these events are valuable because they are both educational for members and allow students to meet individuals who are like-minded and share their passion for mathematics.
Why should you join Mu Alpha Theta? The math honor society is beneficial since your participation in the program will capture the attention of college admissions officers and give an opportunity for your school and others to acknowledge you as an outstanding math student.
Once registered with the National Office, a Mu Alpha Theta member is a member for life. The registration fee for a student covers their lifetime membership in the math honor society.
Mu Alpha Theta is a high school and two-year college honor society with chapters in the United States and 23 other countries. Students who can be part of this organization in high school can include it as a tier 1 activity. Other students may consider it in lower tiers, depending on their level of commitment.
Colleges value extracurricular activities that demonstrate exceptional achievement or leadership abilities. Tier-one activities are rare and show great performance or leadership. These may include a variety of significant achievements and prizes, as well as winning national competitions.
Meanwhile, tier two extracurriculars are activities that demonstrate high levels of achievement and leadership and are impressive accomplishments to have on a student's resume. These extracurricular activities also demonstrate outstanding achievement and leadership. They are, nonetheless, more common than tier 1 activities. A leadership position in a well-known organization or group, sports distinctions, music distinctions, winning regional competitions, and so on are examples of these.
Tier three extracurricular activities highlight a student's involvement in activities outside of the classroom but they lack the distinction of the higher tiers.  Lastly, tier four extracurricular activities are the most frequently observed by college admissions officers. While these activities may not have the same impact on admissions officers as those in the upper tiers, they are nonetheless useful for demonstrating to potential institutions the person behind the grades.
Almost every good institution and college in the world seeks students who are not only academically qualified but also have a wide range of extracurricular interests. These extracurricular activities help individuals stand out from the crowd. As a result, extracurricular activities are vital for most competitive colleges and universities.
Most students apply to large public schools or state universities after graduating from competitive high schools.  While the overall GPA is the primary focus in admissions, extracurricular activities should not be overlooked. Even if they are primarily interested in quantitative statistics, extracurricular activities on your application profile can help you stand out.
Honor societies offer numerous advantages to high school students. In addition to recognizing academic achievement, the greatest honor societies offer opportunities to participate in important extracurricular activities, work on fascinating projects, and practice valuable skills like leadership.
The top honor societies, like the math honor society, appear well on a college application, especially if you take advantage of all the chances they offer.
The more you participate in an honor society, the more you will be rewarded. The finest honor societies provide students with a slew of advantages, including:
Building a Network: The top honor societies bring together academically motivated students and connect them with professionals who can give everything from mentorship to employment prospects.
Assistance in College Application: Honor societies frequently assist their members' college goals by organizing seminars or providing access to experts or specialists in the field.
Obtaining Scholarships: Many of the greatest high school honor societies provide members with college scholarships in addition to resources for members interested in other external scholarships.
Initiating Service Projects: Most honor societies are active on both the local and national levels to provide abundant opportunities for community service and, ultimately, to demonstrate civic involvement to universities.
Develop In-demand Skills: Conferences and summits are a trademark of the greatest honor societies, and they assist students in developing and strengthening the skills and characteristics that colleges seek.
As you can see, there are numerous ways that participating in an honor society can help you construct a strong and impressive college profile. The math honor society is just one of these organizations that could help you in your personal and professional growth.
Participating in extracurricular activities such as joining honor societies, student clubs, or doing sports, provides the admissions officers with a holistic picture of the type of person you are. It will demonstrate that you have a well-rounded profile and are enthusiastic about your interests. Extracurricular activities, in addition to demonstrating your interests, demonstrate your dedication to a specific topic or major.
If you need assistance in choosing which extracurricular activities will benefit you, you may consult with AdmissionSight. We provide college admissions counseling services and help students through the tough admissions process to top-ranked universities in the US. Book an initial consultation to meet with AdmissionSight experts and discuss your college preparation strategies.