Maximizing Your Time: The Benefits of Using a Weekly Schedule Template
It is absolutely necessary for most people, especially students, to have an efficient time management strategy in order to achieve their objectives and lead a life that is fulfilling. On the other hand, keeping one's mind and one's life organized while juggling the ever-increasing demands of a job, education, and personal responsibilities can be a challenge. Here is where a weekly schedule template can come in handy.
What is a weekly schedule template?
What exactly is a template for a weekly schedule? Whether it's a document or a spreadsheet, a weekly schedule template has already been developed for you to use to organize your week.
Typically, the template will include the days of the week and the hours of the day, as well as space for you to input your responsibilities, engagements, and pursuits.
Notes sections, priority lists, and reminders are a few examples of the supplemental components that might be included in any of the available designs.
You will be better able to picture your week and assign priorities to your work if you use a template for a weekly schedule. This will allow you to manage your time better and move closer to achieving your objectives.
What are the benefits of a weekly schedule template for students?
What are the advantages of using a template for a weekly schedule for students? The use of weekly schedule templates can be of great assistance to students as they negotiate the demanding demands of both their academic and personal lives.
The following is a list of the most important advantages:
Time management
Students are able to more efficiently manage their time with the help of a weekly schedule template, which allows them to visualize their commitments and organize their work in order of priority.
They will be better able to remain on top of their assignments, deadlines, and other key chores, which will ultimately help them feel less stressed.
Planning
Students can use the template to help them plan ahead and keep organized, which can assist them in maintaining a healthy balance between their academic and extracurricular commitments and duties.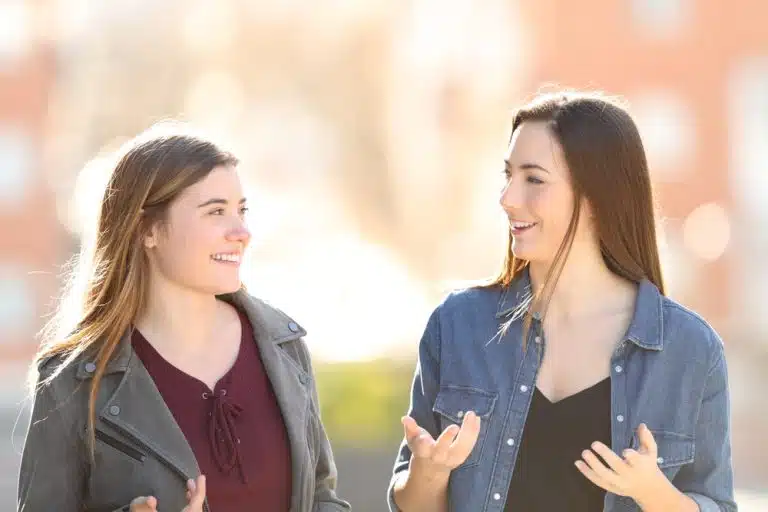 Productivity
A weekly schedule template can help students stay focused and motivated by breaking down activities into small parts and providing structure to their day. This has the potential to lead to enhanced production as well as improved results.
Goal setting
Students can set and achieve goals with the assistance of a weekly schedule template, which breaks down more involved tasks into a series of smaller, more doable assignments. They will be able to monitor their development and experience a growing sense of satisfaction as they check off things throughout the week if they do this.
Balance
Students can finally attain a better work-life balance with the assistance of a weekly schedule template, which allows them to organize time for self-care, relaxation, and other activities that take place outside of the classroom. This can aid in the prevention of burnout and contribute to overall well-being.
In general, it is a helpful tool for students who want to manage their time better, accomplish their objectives, and have some equilibrium in their otherwise hectic lives.
How to create a weekly schedule template?
What is the best way to make a weekly schedule template? The process of developing a template for a weekly plan is really basic. The following are some steps that will assist you in getting started:
Choose a format
Make a decision regarding the format that you would like to employ for your template. You can use a physical planner or notebook, digital calendar software, or a spreadsheet tool like Microsoft Excel or Google Sheets to keep track of your appointments and other important dates.
Set up your layout
Make a table or grid that contains the days of the week, the hours of the day, and any other information that may be pertinent, such as columns for tasks, priorities, or notes.
Customize your template
Make adjustments to your template. Include hues, typefaces, and other design elements that reflect your individual taste and sense of aesthetic direction. You can also include particular parts or features tailored to your requirements, such as a habit tracker, a food planner, or an exercise calendar.
Add your tasks
Schedule all of your activities and obligations for the week, including work, school, doctor's appointments, and other personal pursuits. Be sure to give top priority to the activities that are most essential to you and plan them during the times of day when you are most productive.
Review and adjust
At the conclusion of each day or week, set aside a little amount of time to go through your schedule, and then make any modifications that are deemed necessary. This can help you keep on schedule and ensure that you are making the most of the time you have available to you.
In general, the most important thing to keep in mind while developing a template for a weekly plan is to tailor it to your own needs. You should personalize it so that it caters to your specific requirements, tastes, and timetable, and then use it in a consistent manner so that it may assist you in remaining organized and achieving your objectives.
How to stay on track using the weekly schedule template?
How to use the weekly schedule template to stay on track? Maintaining compliance with the weekly schedule template you've chosen calls for self-control and dedication. Here are some suggestions that will assist you in maintaining your sense of order and concentration:
Set priorities
Choose which activities are the most crucial for the upcoming week, and put those at the top of your to-do list. This will make it possible for you to prioritize the tasks that are the most important to you.
Make time blocks
Plan specific periods for each activity, including breaks and times for doing things you enjoy in your free time. This will assist you in maintaining your concentration and warding off distractions.
Stick to the schedule
Consider following the weekly schedule template you created for yourself to be a commitment to which you are accountable. Be strong and resist the urge to put things off until tomorrow or postpone in any way.
Be flexible
Maintain your routine, but don't forget that it's also necessary to be adaptable and flexible in the event that anything unexpected comes up. It is possible that unexpected occurrences or shifts in priorities will compel you to make adjustments to your schedule; therefore, you should be flexible and willing to make modifications as necessary.
Evaluate your progress
Make sure you set aside some time at the end of each day or week to analyze your progress and make any necessary adjustments to your schedule. You should be proud of your achievements, but you should also look at any failures as opportunities to grow and improve your time management abilities.
You'll be able to get the most out of your weekly schedule template and continue making progress toward your objectives and commitments if you follow the advice above. It is also important to remember that it takes time and consistent practice to build healthy routines and manage one's time well, so remember to be patient and persistent.
How can a weekly schedule template help in navigating the admission process?
In what ways might a weekly schedule template help students through the admissions process?
Students may experience a lot of stress and anxiety during the application and admissions process. Yet, making use of a template for a weekly calendar might assist you in navigating this procedure in a more efficient manner. How to do it:
Prioritize tasks
You should prioritize your tasks, and a weekly schedule template can assist you in doing so. This will ensure that you devote your time to the activities that are the most important to you. This may involve conducting research on various colleges, preparing for standardized tests, writing essays, and filling out application forms.
Prepare in advance
You can prepare in advance for significant events and deadlines, such as application due dates, campus tours, and interviews. This might help you avoid the stress of waiting until the last minute and ensuring that you have sufficient time to get ready.
Stay organized
Maintain your organization using a weekly schedule template to help you keep track of all the moving pieces involved in the admissions process. These elements include documents, emails, and interactions with schools. This might assist you in keeping track of deadlines and ensuring that everything is turned in at the appropriate time.
Reduce stress
The application process might be stressful, but using a weekly template will help you keep organized and lessen the amount of stress you feel. You'll be able to approach the procedure with more self-assurance and composure if you have a detailed strategy for the things you need to do and the timeframes you must meet.
In general, making use of a weekly plan template as you traverse the admissions process can be an efficient method to improve your chances of being accepted to the program of your choice. You can approach this significant milestone with greater ease and self-assurance if you plan ahead, maintain organization, and take steps to reduce the stress in your life.
In conclusion, a weekly plan template may be an extremely helpful tool for anybody trying to better manage their time, whether they are a student studying for college admissions or anyone else looking to get more out of their day.
You will be able to devote more of your attention to the things that are most important to you, such as preparing for and being accepted into the school of your dreams, if you make use of a schedule template to help you plan and prioritize your responsibilities. Why not give it a shot and discover how much more you are capable of achieving with just a little more structure and organization?
Moreover, when it comes to navigating the rigorous admission process, AdmissionSight got you covered. We have a decade of experience helping and guiding a lot of students. Contact us to schedule your initial appointment.