MIT Cost of Attendance
Home to Nobel laureates, pioneers in technology, and leaders in science, Massachusetts Institute of Technology, widely known as MIT, offers not just a degree but an invitation to be part of a community dedicated to solving the world's most challenging problems. However, as with many prestigious institutions, an MIT education has a significant price tag. Understanding the MIT cost of attendance is a crucial step for any prospective student.
This guide is designed to provide you with a comprehensive overview of the costs associated with attending MIT, the financial aid options available, and practical tips for managing your expenses.
Whether you are an aspiring engineer, scientist, or entrepreneur, knowing the financial landscape can help you focus on what truly matters: your journey of discovery and innovation at MIT.
How Much Does It Cost to Go to MIT for a Year?
Understanding the total cost of attending MIT is a crucial first step for prospective students. The annual student budget, also known as the cost of attendance, is an estimate of the total expenses a student might incur in a year at MIT. This includes costs directly billed by MIT, such as tuition, housing, and dining, along with estimated expenses for books, supplies, and personal expenditures.
This comprehensive budget helps to determine the financial aid a student can receive. It is essential to note that due to our substantial need-based financial aid, most students pay significantly less than the total cost of attendance.
So, how much does it cost to go to MIT for a year? For the 2023–2024 academic year, here's a breakdown of the cost of attendance:
Tuition: $59,750 – MIT provides a subsidy for every student's tuition, offsetting the actual cost, which is more than twice this amount. This fee encompasses basic health insurance, ensuring students can access urgent care, mental health services, and specialist care without additional charges.
Student Life Fee: $406 – This fee contributes to the vibrant student life at MIT, supporting student clubs, organizations, and the sports and fitness center. It includes unlimited gym access, fitness classes, and participation in student organization events and trips.
Housing: $12,380 – MIT requires all first-year students to reside on campus. While the cost varies across residence halls and living groups, financial aid calculations are based on the highest-priced double room ($12,380). An initial charge of $6,190 will be billed in July, with adjustments made in September depending on the actual housing cost. Regardless of these adjustments, your financial aid allowance remains unchanged.
Food: $7,010 – MIT offers multiple dining plan options, including self-cooking. However, for financial aid calculations, the budget is set at $7,010 annually, covering the cost of the most expensive meal plan. This figure remains constant, irrespective of your actual food expenses.
Books, Course Materials, Supplies & Equipment: $880 – MIT allocates $880 towards these costs, regardless of your actual expenditure.
Personal Expenses: $2,304 – This estimated amount is intended to cover personal costs such as clothing, laundry, and miscellaneous bills. Like other estimates, this figure is fixed for the purposes of financial aid calculation.
Without factoring in any form of financial aid, the total MIT cost of attendance comes to $82,730. It is important to note that this total does not account for travel allowances, which are calculated based on your personal address.
This comprehensive budget should give you a better sense of the potential costs associated with a year at MIT, helping you make an informed decision about your college education. Remember, the real cost for most students is typically lower due to MIT's substantial need-based financial aid.
Financial Aid Options at MIT
Financial aid can play a pivotal role in making an MIT education accessible and affordable. With a multitude of options available, ranging from need-based scholarships to student employment opportunities, MIT is deeply committed to helping students manage the cost of their education.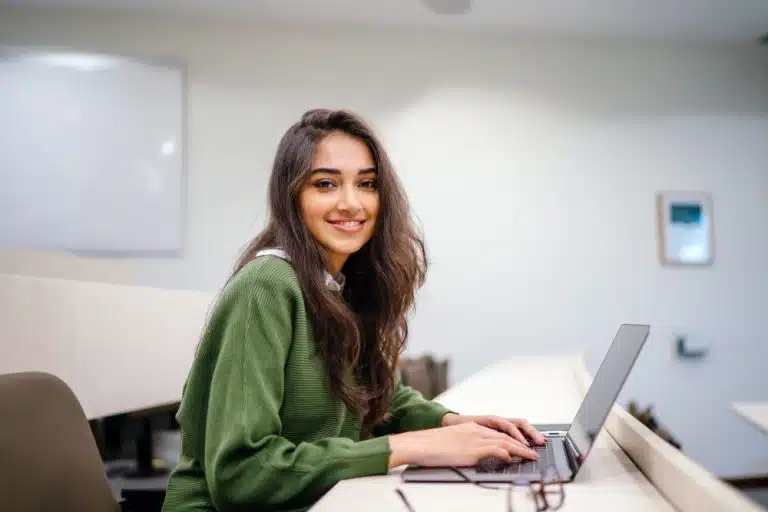 Understanding these options can empower you to make informed decisions and maximize the financial resources at your disposal. Let's explore the various financial aid options at MIT, designed to alleviate the financial burden and make your dream education a reality.
MIT Scholarships
One of the primary forms of financial aid at MIT is the MIT Scholarship. This is a need-based scholarship, meaning it's determined by the financial needs of the student and their family.
Unlike loans, scholarships do not need to be repaid, making them an excellent means of reducing the overall cost of your education. The funds for these scholarships originate from the school's endowments, donations from MIT alumni, benefactors, and the general funds of MIT.
Once you apply for financial aid, you are automatically considered for the MIT Scholarship, eliminating the need for a separate application.
Other Scholarships and Grants
In addition to the MIT Scholarship, there are other scholarships and grants available, often provided by private organizations or federal and state governments. These include, but are not limited to, the Federal Pell Grants and Federal Supplemental Educational Opportunity Grants (FSEOG).
Some students might also be eligible for outside scholarships, which are scholarships funded by organizations other than MIT. External scholarships are viewed as supplementary funds available to reduce or fulfill student contributions.
It is crucial to explore all these options as they can significantly offset your MIT cost of attendance.
Student Employment
Every student at MIT can seek employment during the academic year, and indeed, most MIT students take advantage of this. They engage in work across campus, including laboratories, departmental offices, and centers, as well as in the broader community.
MIT students are empowered to find work opportunities that resonate with their interests and can help shape their career trajectories. MIT offers a range of student employment opportunities, both on and off-campus, through the Federal Work-Study Program or on-campus offices such as the Office of Experiential Learning (OEL), the Office of Graduate Education (OGE), and Career Advising & Professional Development (CAPD) to facilitate this.
These jobs not only provide financial benefits but also give students practical work experience, which can be invaluable in their post-graduate careers.
Loans
While scholarships and grants are forms of "gift aid" that do not need to be repaid, loans are borrowed money that must be repaid with interest. Loans can be a viable option to cover the costs not met by scholarships, grants, and work-study.
At MIT, students have access to federal loans such as the Federal Direct Loans (for U.S. students only) and the Direct Parent PLUS Loan (for U.S. domestic parents only).
MIT Technology Loan is also available for international undergraduate students wherein, they can secure a loan of up to $3,400 without the need for a cosigner. Should international students need an additional amount, up to $2,000 may be accessible, but this will require a creditworthy cosigner.
Moreover, there are private loan options, though these should generally be considered only after exhausting all other forms of aid due to potentially higher interest rates and less favorable repayment terms.
When considering your financial aid options at MIT, remember that the goal is to make an MIT education affordable for all admitted students. With a range of scholarships, grants, work-study, and loan options available, you are well-equipped to find a financial solution that works for your unique circumstances.
Tips for Managing the MIT Cost of Attendance
Navigating through the financial aspect of your college journey can seem challenging, but with a little planning and smart strategies, managing the MIT cost of attendance can be much more manageable.
Let's delve into practical tips for managing the MIT cost of attendance to maximize the value of your MIT education.
Budgeting
The first step towards managing your college expenses is to create a budget. This will give you a clear picture of your income and expenses, and help you plan.
Understand Your Expenses: Begin by listing all your potential costs including tuition, housing, food, books, and personal expenses. Remember to include smaller, often overlooked expenses such as laundry, public transportation, and entertainment.
Track Your Spending: Keep a record of your daily expenditures. This will help you understand your spending habits and identify areas where you can cut back.
Plan Ahead: Consider your larger, long-term expenses and plan for them in advance. This could include saving for a new laptop or a study abroad program.
Review Regularly: Review your budget regularly and adjust it as needed. This will help you stay on track and avoid unnecessary debt.
Saving on Books and Supplies
Books and course materials can form a substantial part of your expenses. Here are a few strategies to help you save:
Buy Used or Rent: Consider buying used textbooks or renting them. Many online platforms and bookstores offer these options.
Share with Classmates: If you have close classmates or friends taking the same courses, consider sharing textbooks and other supplies.
Take Advantage of Library Resources: MIT's libraries have a wide range of textbooks and other resources available for students. Before purchasing a book, check if it is available at the library.
Reducing Living Expenses
Living in Cambridge can be expensive, but there are ways to cut costs:
Meal Planning: While MIT offers various meal plans, cooking for yourself can often be a cheaper option. Plan your meals ahead of time to save money and avoid food waste.
Public Transportation: Make use of Cambridge's extensive public transportation system instead of relying on rideshares or personal vehicles.
Thrifty Shopping: Take advantage of student discounts and consider shopping at thrift stores or discount retailers.
Utilizing Campus Resources
MIT offers a wealth of resources that can help you save money:
Fitness Facilities: Instead of paying for a gym membership, use MIT's fitness facilities.
Free Tutoring and Academic Support: Take advantage of the free tutoring and academic support services offered by MIT.
Student Events and Activities: There are numerous free or low-cost student events and activities on campus, providing opportunities for entertainment and socialization.
Managing your expenses is key to reducing financial stress and focusing on your academic and personal growth at MIT. With a little planning and savvy, you can make the most of your time at MIT without breaking the bank.
Is MIT Worth It?
Is MIT worth it? Evaluating the worth of a college education, particularly at a prestigious institution like MIT, requires consideration of more than just the financial cost. It's about understanding the return on your investment in terms of career opportunities, personal development, academic rigor, and the lifelong value of being part of the MIT community.
Exceptional Academics and Research Opportunities
MIT is globally renowned for its rigorous academic programs, particularly in science, technology, engineering, and mathematics (STEM). The institution's commitment to hands-on learning and problem-solving prepares students for real-world challenges in unique ways.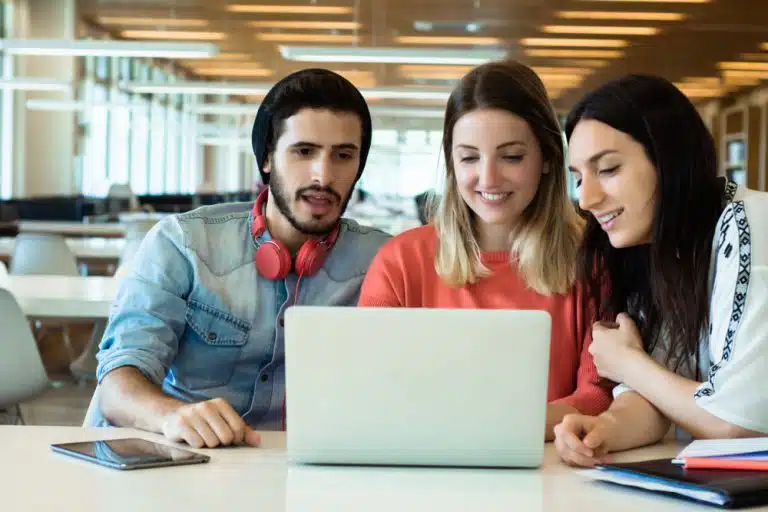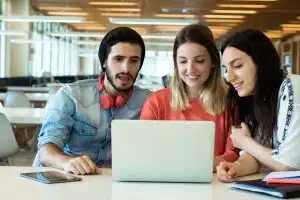 Moreover, MIT offers unparalleled research opportunities, even for undergraduates. Engaging in cutting-edge research can not only deepen your understanding of your field but also provide valuable experiences that can set you apart in the job market or pave the way for advanced studies.
Career Prospects and Earning Potential
Graduates of MIT are highly sought after by employers across a wide range of industries. According to PayScale, the average early career salary for MIT graduates is significantly higher than the national average, and the mid-career average salary is among the highest in the nation. This indicates a strong return on investment over the long term.
Furthermore, MIT's extensive alumni network can offer invaluable connections and opportunities in diverse fields worldwide.
Life Skills and Personal Growth
The value of an MIT education extends beyond academics and career prospects. The intensity and collaborative nature of MIT's academic environment cultivate resilience, problem-solving, teamwork, and leadership skills. The diverse and inclusive community at MIT encourages personal growth, cultural understanding, and the development of a global perspective.
Additionally, the range of extracurricular activities and student organizations offer avenues for exploring interests outside the classroom, fostering well-rounded individuals.
Financial Aid and Support
It's important to remember that the sticker price of MIT does not reflect what most students pay. Thanks to MIT's commitment to need-blind admissions and need-based financial aid, a significant portion of students receive aid that substantially reduces their financial burden.
MIT's financial support also extends to providing resources for financial literacy, helping students manage their finances effectively during their time at MIT and beyond.
Lifelong Community
When you join MIT, you are not just there for four years; you become part of a lifelong community. The bonds formed at MIT often last a lifetime, and the alumni network provides personal and professional support long after graduation. Being part of this community connects you with a global network of innovators, leaders, and changemakers.
While the MIT cost of attendance might seem high, the return on investment—measured in terms of academic excellence, career opportunities, personal growth, and lifelong community—can be significant.
With generous financial aid options, the cost of attendance can often be substantially offset, making this world-class education accessible to students from all economic backgrounds.
Ultimately, the value of an MIT education extends far beyond the four years on campus—it's a lifelong investment that for many, yields exceptional returns.
Whether you are a prospective student or the parent of one, we hope this guide provides a comprehensive overview of the MIT cost of attendance and the resources available to manage it effectively, helping you make an informed decision about your future.
Furthermore, AdmissionSight, a leading college admissions counseling company, assists students in preparing a strong application for admission to MIT.
Apart from providing in-depth guidance on understanding the MIT cost of attendance and exploring various financial aid options, our experts help students showcase their strengths and align their application with MIT's values.
We also guide students in preparing for interviews and navigating the competitive admissions process. By providing personalized advice and strategies, AdmissionSight significantly enhances a student's chances of securing admission to MIT.
We are excited to work with you! Book an initial consultation with our experts today.