MIT Law School Acceptance Rate
What Are the Requirements For MIT Law School?
The institution does not offer law degrees thus MIT law school acceptance rate could not be calculated. The good thing is MIT Sloan's Law Unit has courses that examine the many facets of law relating to business and technology. These programs are intended to equip managers and business owners with the skills necessary to exhibit sound judgment and effective leadership when dealing with the legally sensitive issues that will arise as they direct their enterprises and chart their own professional futures. The courses emphasize intellectual property, entrepreneurship, innovation and cutting-edge technology, finance and complex negotiations, and legal facets of general management.
Essential Law for Business
This course introduces business law in a general sense, describing how the law affects company possibilities and threats. Also, it teaches the skills required to cope with contracts, complicated negotiations, financial instruments and facilities, innovation in business models, products and services, encounters with regulators, and law-sensitive areas of corporate restructuring and mergers and acquisitions. Additionally, significant legal concerns in job transitions are covered, along with individual and organizational liability to private parties and public authorities.
Entrepreneurship, Innovation, Startups, and the Law
The entrepreneurial and innovative legislative framework is discussed in this course. It also includes assembling a team, setting up a business structure, ownership and remuneration, early financing, managing contracts and personnel, managing business distress and winding down, and selling a firm which are the key legally sensitive junctures in starting and expanding a startup. Designed for people who might start or work in such businesses; or who are involved in research that could influence the economy or society; or who are otherwise trying to take an innovation from conception to impact.
Patent Law Fundamentals
An introduction to the fundamental rules of US patent law with a focus on the criteria for patentability and the application process. Infringement, defenses, and remedies are some of the topics covered, as well as the requirements of utility, novelty, and non-obviousness, eligible subject matter, applying for a patent, including patent searches and the language of patent claims, and a comparison of patents with other forms of intellectual property (copyrights, trade secrets, and trademarks). Key portions of the US patent statute (Title 35 of the US Code) and relevant judicial rulings are included in the reading materials.
The Law and Ethics of AI and Big Data, and Other Digital Tech Hot Spots
Focuses on the newly developed legal framework for cutting-edge digital technologies, such as blockchain, big data analytics, artificial intelligence (AI), and machine learning, the internet and social media. Examines the influence of the law on the creation and use of these technologies, the legal response to both positive and negative effects. Also, pays close attention to the legal issues that managers and entrepreneurs who carry innovations from concepts to impact, as well as those individuals planning careers based on cutting-edge talents, may have.
Your Career and the Law: Key Junctures, Opportunities, and Risks
Legally sensitive matters that are crucial to your career include the meaning of "at will" employment and offer letters. How to understand non-compete, non-disclosure, and innovation assignment agreements will also be discussed. Reducing the legal dangers associated with quitting a job to join or start a rival business. Startup employment concerns, such as wage regulation and managerial accountability for organizational failures are also part of the course.
Admission to Law School
Application cycles for law schools typically run from early fall to mid-winter. It's important to keep in mind that most colleges accept students on a rolling basis, so applying early will surely work in your favor. Now, what are the requirements for MIT law school? As discussed earlier, the institution does not have a law school. Here are some standard requirements for admission to law school in the US.
LSAT/GRE
Applications to law schools must include the Law School Admission Test (LSAT). For certain law schools, but not all, the Graduate Record Examinations (GRE) is a viable substitute for the LSAT.  The LSAT may be required for some schools prior to the December and February test dates (check with individual schools for specific requirements). Seats are frequently limited (particularly in Boston), so be sure to register as soon as you feel all set.
CAS (Credit Assembly Service)
Regardless of whether you took the LSAT, you must prepare your application documents, including LSAT results, transcripts, and recommendation letters, using the LSAC's Credential Assembly Service (CAS). When you are really applying, you don't need to worry about CAS; nevertheless, don't wait until the last minute to submit your application materials because CAS needs some time to process your materials. It's typical for candidates to sign up for both the LSAT and CAS at the same time.
Letters of Recommendation
Many legal schools demand two letters of recommendation from academic professors. Consider getting a second recommendation from a former employer if you are an alum.
Transcript
The Registrar is required to send college transcripts to LSAC. Observe the LSAC's instructions to the letter.
Personal Statement and Resume
Most institutions demand a personal statement of two to three pages but be mindful of any character, word, or page restrictions.
How Many Years Is An MIT Law Degree?
How many years is an MIT law degree? Unfortunately, law degrees are not available at MIT. A JD, the most popular degree awarded by law schools is the Juris Doctor, which typically takes three years of full-time study at any law school that has been accredited by the American Bar Association. The typical length of part-time studies at some law schools is 4 to 5 years. Additionally, many universities offer joint degrees, such as a JD/MBA or JD/MA, which can be finished in 4-5 years but typically require less time than earning the two degrees separately.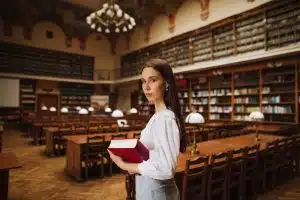 The courses provided by Sloan's Law Unit each semester all share the same main objective: to give you the knowledge you will need to successfully navigate the legal risks and possibilities you'll encounter while leading and managing your organization and pursuing your career. None of the law courses have any prerequisites. There is no requirement that you already understand anything about the law; the instructors will explain everything you need to know.
How Much Does It Cost To Go To Law School At MIT?
How much does it cost to go to law school at MIT? The MIT law school acceptance rate is not just the figure you might be concerned about when attending law school. The cost will be affected by numerous variables, such as the location, the university, and whether you choose a public or private school.
Though MIT has five schools, it does not include a law school. Most law programs last three years. In-state students pay an average of $84,558 in tuition for law school at public universities and $147,936 at private institutions. Keep in mind that those fees only cover tuition; other living costs, such as those for rent, food, and transportation, can easily bring your overall cost up to at least $20,000.
The cost of attendance for this student budget is the average cost determined by Student Financial Services, and it varies only slightly based on family size. The maximum amount for all types of financial aid, such as student loans, fellowships, and scholarships, is represented by this number. Depending on your lifestyle, the size of your household, and other factors, additional living expenses could be very different.
Most graduate students pay their tuition in full each semester (August 1 for Fall and January 1 for spring). Students may also select the MIT monthly payment option, which enables them to pay their tuition over the year in 10 payments.
Academic Year 2022–2023
| | |
| --- | --- |
| Tuition | $80,400 |
| Fees | $2,596 |
| Housing | $17,100 |
| Food | $6,777 |
| Books and supplies** | $1,008 |
| Personal (including medical insurance) | $9,657 |
| Transportation |  $2,457 |
| Total Cost of Attendance | $119,995 |
**While the cost of textbooks is the responsibility of the student, the tuition fee includes all necessary course materials.
What Is the Acceptance Rate For MIT Law School?
Students might wonder what is the acceptance rate for MIT Law School. Since MIT has no law school, it would be not possible to determine the MIT law school acceptance rate. However, MIT has an excellent business school. Among applicants to business schools, a full-time MBA from the MIT Sloan School of Management is one of the most desired degrees.
Here is all the information you need to know about MIT Sloan if you're hoping to get into the MBA program.
MIT Sloan Class Profile
| | |
| --- | --- |
| Acceptance rate (%) | 14.6 |
| Class size | 409 |
| Avg. years of work experience | 5 |
| Female students (%) | 42 |
| International students (%) | 38 |
Even without the MIT law school acceptance rate, with an admittance rate of 14.6%, MIT Sloan is one of the most selective universities in the US. With 409 students who just entered, the MBA program boasts one of the largest incoming classes in the nation, allowing more candidates the chance to start their top b-school journey.
How Can I Increase My Chances Of Getting Into MIT Law?
If a student knows they intend to go to law school, they can start preparing in high school or during their undergraduate degree. Many of the same preparation techniques can be used by people who change careers later in life. How can I increase my chances of getting into MIT Law? While MIT has no law school as of now, these steps could help you achieve admission to any law school.
Keep A Stellar GPA.
If you have known you want to be a lawyer since high school, start preparing for law school by enrolling in tough courses and keeping a strong GPA. Consider visiting with your advisor if you are a student in high school or college to find out more about the courses that can help you keep or improve your GPA. Higher GPAs provide up more options in many law programs.
Enroll In Pre-Law Courses.
Speak to your academic advisor about a pre-law curriculum or recommended courses for students planning to enter law school while obtaining their bachelor's degree. Take classes that advance your legal knowledge and help you successfully prepare for a legal career. During your undergraduate studies, you might study courses in criminal justice, political science, government, economics, history, and philosophy.
Enhance Your Soft Skills.
Actively develop your soft skills, such as analysis, writing, and public speaking, while you are still in school. Determine your areas of need, then work on them both in your personal life and at work or school. Find out what you can do to enhance your abilities for law school by speaking with a career counselor or your academic advisor. To hone your public speaking skills, for instance, if you work in the workforce, you may offer to give a presentation to your colleagues.
Look Into Law Schools.
There are law schools all around the world, so it's critical to investigate them all to find the one that best suits your academic and future employment needs. Consider the law school's reputation, hypothetically the MIT law school acceptance rate, successful placement of graduates, faculty resources, your desired employment location, and many more.
Smaller, state-based law schools are ideal options for students intending to work in the region, whereas nationally or internationally renowned law schools are better for students hoping to work for large, worldwide law firms.
Pay A Visit To Law Schools.
Make visits to all the law schools on your shortlist after determining your application status. Numerous institutions have events for prospective students that include tours, lectures, and other activities to help participants decide if the institution is the best fit for them. One of the greatest methods to determine which law school is ideal for you is to visit potential schools and meet with faculty members and current students.
Get Ready For The LSAT,
Most law schools require applicants to take the Law School Admissions Test, or LSAT, as part of the admissions process. Your capacity for reasoning, analysis, reading comprehension, and writing is tested on the LSAT. Students who study for the LSAT through classes or independent study perform better than those who don't. Take advantage of the numerous LSAT prep courses and resources that are out there and study for the exam to increase your chances of receiving a good score.
For admission to any of the top 10 law schools, candidates must have a GPA of at least 3.59 and an LSAT score of 162 or above, according to the Law School Admission Council (LSAC). That is the absolute least, though; if you want to improve your chances of placing in the top 3, strive higher.
Improve Your Motivation Letter.
You must explain why you possess the abilities that make you a top student and attorney to write a decent letter. Don't be discouraged if your experience is diverse because many prestigious law schools seek out students with a diverse range of backgrounds. It's a good idea to highlight your experience and discuss how it has given you a distinct set of abilities and a distinctive viewpoint. Athlete competition, leadership positions, and volunteer experience are all excellent things to discuss.
Acquire Professional Experience.
Even if it's not required, professional experience enhances your application. Making your interest in law integral to your work experience and story in a unique way gives admissions officers a strong basis to advocate for you because doing so in the first place sets you apart from most applicants. Consider your interests and how they interact with the law. You may also start doing an internship in high school and in college where you may get recommendation letters from working attorneys is one of the finest ways to get experience.
Getting Ready for the Interview.
Even if the interview can seem far off in the future, it will come far sooner than you anticipate. Make sure you practice beforehand with a mentor or someone with experience to make sure you're appropriately prepared. The interview is a key chance for you to discuss your experiences and passions with the admissions officer and persuade them that you are the best fit for their program and law school in general, in addition to everything you've provided on paper.
MIT admissions are quite competitive; only 4.1% of applicants are accepted. You can just imagine the MIT law school acceptance rate if the institution will open one. Due to the tough college or graduate admissions process, getting into MIT will need the experts' assistance. On average, 75% of AdmissionSight students are admitted to an Ivy League university, Stanford, MIT, UChicago, and Caltech, one of the highest track records in the industry. Feel free to set up an appointment today to book your initial consultation.