MIT vs Georgia Tech: Which University is Right for You?
If you are looking to pursue higher education in the fields of science, technology, engineering, or mathematics, then you might have already shortlisted two of the most renowned universities in this domain- Massachusetts Institute of Technology (MIT) and Georgia Institute of Technology (Georgia Tech). Both these universities are among the top-ranked institutions worldwide, but choosing one can be a daunting task. In this article, we will compare MIT vs Georgia Tech on various parameters, so that you can make an informed decision about which university is the best fit for you.
Location and Campus of MIT and Georgia Tech
The location of a university can have a significant impact on your overall college experience. MIT is located in the vibrant city of Cambridge, Massachusetts, which is known for its academic and cultural attractions. The university's campus is spread across 168 acres and is easily accessible by public transportation. On the other hand, Georgia Tech is located in midtown Atlanta, Georgia, which is a bustling city with a booming technology industry. The campus of Georgia Tech spans over 400 acres and is in the heart of the city. The campus offers a mix of green spaces and modern cityscapes. Both universities have excellent public transportation systems within their respective cities making it easy for students to get around.
One major difference between the two campuses is the climate. MIT experiences cold winters with snowfall, while Georgia Tech has a subtropical climate with hot summers and mild winters. This can be a deciding factor for students who prefer a certain type of weather. Additionally, MIT's campus is known for its modern and innovative architecture, while Georgia Tech's campus has a mix of historic and modern buildings. Both campuses offer a variety of dining options, recreational facilities, and extracurricular activities to enhance the student experience.
Admission Requirements and Acceptance Rates at MIT vs Georgia Tech
To get admission to MIT or Georgia Tech, you need to have an impressive academic record. At MIT and Georgia Tech, the average SAT scores of admitted students range from 1510 – 1580 and 1360 – 1540 respectively. The acceptance rate at MIT is around 4%, while for Georgia Tech it is approximately 17%. Although the admission process is highly competitive, both universities evaluate the applications of candidates holistically.
In addition to academic achievements, both MIT and Georgia Tech also consider extracurricular activities, leadership skills, and community involvement when evaluating applications. MIT values creativity and innovation, while Georgia Tech looks for candidates who have a passion for technology and engineering. Both universities also encourage applicants to submit essays and letters of recommendation to showcase their personal qualities and achievements outside of academics.
Affordability: Cost of Attendance and Financial Aid at MIT vs Georgia Tech
Attending a prestigious university like MIT or Georgia Tech certainly comes with a cost. The tuition and fees at MIT are approximately $57,986. In contrast, at Georgia Tech, it is approximately $11,764 for in-state and $32,876 for out-of-state students.
However, both universities offer generous financial aid packages and scholarships to qualified students. MIT has a need-blind admissions policy, which means that the ability of students to pay for their education is not considered in the admission decision.
It is important to note that the cost of attendance at these universities may vary depending on the program of study. For example, some programs may require additional fees or materials. Additionally, students may have the option to live off-campus, which can significantly reduce the cost of attendance.
Both MIT and Georgia Tech also offer work-study programs, which allow students to work part-time on campus to help cover the cost of attendance. These programs not only provide financial assistance but also offer valuable work experience and networking opportunities.
Academic Programs: Majors and Specializations at MIT vs Georgia Tech
Both MIT and Georgia Tech offer a wide range of academic programs in the fields of science, technology, engineering, and mathematics, with some differences. MIT is known for its strength in research and innovation. It offers over 100 degree programs through its five schools. Some of the most popular majors at MIT include computer science, mathematics, and economics. Georgia Tech has a reputation for its hands-on approach to education and emphasizes the practical application of knowledge in the industry. Georgia Tech offers more than 30 majors, with some of the popular ones being engineering, computer science, and business administration.
Additionally, both universities offer various specializations within their majors. For example, MIT offers specializations in artificial intelligence, data science, and aerospace engineering, among others. Georgia Tech offers specializations in cybersecurity, robotics, and supply chain management, among others. These specializations allow students to tailor their education to their specific interests and career goals.
Faculty and Research Opportunities at MIT vs Georgia Tech
Both universities have some of the most renowned and accomplished professors in the world. MIT has more than 1,000 faculty members, including 80 Nobel laureates, 58 National Medal of Science winners, and 29 National Medal of Technology and Innovation winners. Georgia Tech also has an impressive faculty comprising of more than 1,100 members, including 35 Sloan Fellows, 76 National Science Foundation CAREER award winners, and 17 Guggenheim Fellows. Both universities offer numerous research opportunities for students, including world-class research facilities and labs.
Additionally, both universities have strong partnerships with industry leaders, providing students with opportunities to work on cutting-edge research projects and gain real-world experience. MIT has partnerships with companies such as Google, IBM, and Microsoft, while Georgia Tech has partnerships with companies such as Delta Air Lines, AT&T, and Coca-Cola. These partnerships not only provide students with valuable experience but also often lead to job opportunities after graduation.
Student Life: Extracurricular Activities and Organizations at MIT vs Georgia Tech
College is not just about academics, and both MIT and Georgia Tech have thriving campus communities. Both universities have a plethora of student organizations, clubs, and activities catering to a wide range of interests. MIT has over 450 registered student organizations, including cultural, athletic, and academic clubs. Georgia Tech also has over 400 registered student organizations, including Greek life, clubs, and recreational sports. Both universities also have different student-led initiatives like student government, hackathons, and entrepreneurship clubs.
Additionally, both MIT and Georgia Tech offer opportunities for students to get involved in community service and volunteer work. MIT has a Public Service Center that connects students with local organizations and projects, while Georgia Tech has a Center for Serve-Learn-Sustain that focuses on sustainability and social justice issues. These programs allow students to make a positive impact on their communities while also gaining valuable skills and experiences outside of the classroom.
Housing Options: Dormitories, Apartments, and Off-Campus Living at MIT vs Georgia Tech
MIT and Georgia Tech provide on-campus and off-campus housing options to their students. At MIT, all undergraduates are required to live on campus. There are ten residence halls, with a range of housing options from singles to apartments-style living. On the other hand, Georgia Tech offers on-campus and off-campus housing options to its students. There are various housing options, ranging from traditional dormitories to apartment-style complexes. Both universities provide off-campus housing resources for students who choose to live off-campus.
Additionally, MIT offers special interest housing options for students who share common interests or identities. These include cultural houses, wellness communities, and academic-focused living groups. Georgia Tech also has themed housing options, such as the Women in Engineering Living Learning Community and the Honors Program Living Learning Community.
It is important to note that off-campus living can come with additional responsibilities, such as finding and signing a lease, paying rent and utilities, and managing household chores. However, it can also provide more independence and flexibility for students. Both universities offer resources and support for students who choose to live off-campus, including assistance with finding housing and understanding lease agreements.
Career Services and Job Prospects at MIT vs Georgia Tech
MIT and Georgia Tech have excellent career services offices that cater to the unique needs of their students. Both universities provide students with access to an extensive network of alumni and industry professionals. MIT's Career Advising and Professional Development (CAPD) offers students a range of services like resume critique, job search strategy, and mock interviews. Georgia Tech's Career Center offers more than 30 career fairs each year, over 1000 employers visit campus for recruiting events, and students have access to various services such as resume review, career counseling, and networking events.
Additionally, both universities have a high job placement rate for their graduates. According to recent data, MIT has a job placement rate of 94% within six months of graduation, while Georgia Tech has a job placement rate of 89%. This is due in part to the strong relationships that both universities have with industry leaders and the emphasis they place on preparing students for the workforce. Graduates from MIT and Georgia Tech are highly sought after by employers in a variety of fields, including technology, engineering, and finance.
Alumni Network and Support Services at MIT vs Georgia Tech
Both MIT and Georgia Tech have a vast and active alumni network, which provides support and mentorship to current students. MIT's Alumni Association provides lifelong learning opportunities to MIT graduates, enabling them to stay connected with the university's research and innovation. Georgia Tech's Alumni Association has a vast network of over 163,000 alumni worldwide. The association offers various resources, benefits, and events such as career services, mentoring programs, and networking opportunities.
Additionally, both universities have dedicated support services for alumni. MIT's Career Advising and Professional Development (CAPD) office offers career counseling, job search assistance, and networking events exclusively for MIT alumni. Georgia Tech's Alumni Career Services provides similar resources, including access to job postings, career coaching, and webinars on professional development topics. These services demonstrate the universities' commitment to supporting their graduates throughout their careers.
Sports Teams and Athletic Facilities at MIT vs Georgia Tech
MIT and Georgia Tech have competitive sports teams and impressive athletic facilities. MIT competes in Division III of NCAA sports and has 33 varsity sports teams. Some of the most popular sports at MIT are men's and women's track and field, cross country, and sailing. Georgia Tech, on the other hand, competes in Division I of NCAA sports and fields 17 varsity sports teams. Some of the popular sports at Georgia Tech are football, basketball, and baseball. Both universities have numerous fitness centers and state-of-the-art athletic facilities accessible to students and staff.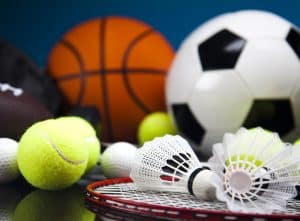 In addition to varsity sports teams, both MIT and Georgia Tech offer a variety of intramural and club sports for students to participate in. These range from ultimate frisbee to martial arts, providing opportunities for students of all interests and skill levels to stay active and engaged in the campus community.
Furthermore, both universities prioritize the health and wellness of their students by offering resources such as nutrition counseling, mental health services, and physical therapy. These services are available to all students, regardless of their involvement in athletics, and contribute to a holistic approach to wellness on campus.
Diversity and Inclusion Initiatives at MIT vs Georgia Tech
Both universities are committed to upholding standards of diversity, equity, and inclusion. MIT has a holistic approach to diversity and has various initiatives to promote a diverse and inclusive campus community. Some of the initiatives include the Office of Minority Education, Black Women's Alliance, and Society of Women Engineers. On the other hand, Georgia Tech has several diverse and inclusive organizations on campus, which provide support and resources to students from different backgrounds. Some of these organizations are Women in Technology and African American Student Union.
In addition to these initiatives, MIT also has a Diversity Leadership Congress, which brings together students, faculty, and staff to discuss and address issues related to diversity and inclusion on campus. The university also has a Diversity Recruitment Consortium, which aims to increase the diversity of the applicant pool for faculty and staff positions.
Similarly, Georgia Tech has a Diversity and Inclusion Council, which is responsible for developing and implementing strategies to promote diversity and inclusion across the university. The council works closely with various departments and organizations on campus to ensure that all students, faculty, and staff feel valued and supported.
Technology Resources: Labs, Libraries, and Innovation Centers at MIT vs Georgia Tech
MIT and Georgia Tech are technology powerhouses and provide students access to top-of-the-line resources. MIT has a vast network of maker spaces, laboratories, and libraries equipped with cutting-edge technology. MIT's Libraries are home to over 2.7 million volumes, 2.5 million e-books, and 74,000 journal titles. Georgia Tech's library called the Georgia Tech Library, is one of the nation's top research libraries and offers services like multimedia labs, mobile technology lending, and data visualization support. Georgia Tech also has various innovation centers and maker spaces to foster an environment of creativity and collaboration.
In addition to the resources mentioned above, both MIT and Georgia Tech offer students access to state-of-the-art technology centers. MIT's Technology and Policy Program (TPP) is a unique interdisciplinary program that combines engineering, science, and social science to address complex societal problems. The program provides students with access to cutting-edge technology and resources to develop innovative solutions. Georgia Tech's Institute for Electronics and Nanotechnology (IEN) is a world-renowned research center that provides students with access to advanced nanofabrication and characterization tools. The IEN also offers training and support for students to develop their research projects.
Campus Safety Measures: Crime Rates, Security Measures, Emergency Response Procedures at MIT and Georgia Tech
Campus safety is of paramount importance, and both universities have robust security measures in place. Both campuses are equipped with numerous safety features like emergency call boxes, security cameras, and access control systems. MIT's Campus Police Department is one of the largest campus police departments in the United States and provides 24x7x365 coverage throughout the year. Georgia Tech's police department is known for its proactive community policing strategies and works seamlessly with the community to address their safety concerns.
In addition to the security measures, both universities have implemented various programs to educate students, faculty, and staff about safety and security. MIT offers self-defense classes, safety escorts, and emergency preparedness training. Georgia Tech has a safety app that provides real-time safety alerts, a safety escort service, and a community watch program.
Furthermore, both universities have established emergency response procedures to ensure a quick and effective response in case of any emergency. MIT has an emergency management team that coordinates with local law enforcement and emergency services to respond to any crisis. Georgia Tech has an emergency notification system that sends alerts to the entire campus community in case of an emergency and has a well-trained emergency response team to handle any situation.
It's important to note that the success of a university's graduates is not solely based on the institution itself. The drive and determination of the individual student also play a significant role in their success. Both MIT and Georgia Tech have rigorous academic programs that require dedication and hard work from their students. However, the universities also provide a supportive environment with resources such as tutoring, career services, and research opportunities to help students achieve their goals. Graduates of these universities not only have a prestigious degree but also the skills and experience necessary to excel in their chosen fields.
In conclusion, both MIT and Georgia Tech are excellent universities that offer unparalleled academic and research opportunities. However, each university has its strengths and weaknesses, and ultimately the choice between the two depends on your personal preferences, interests, and goals. Hopefully, after reading this article, the comparison between MIT and Georgia Tech will help you make the right choice about which university is right for you.