MIT vs Mt. Holyoke: A Comprehensive Analysis
If you are a student looking for a quality education that offers a great blend of academics, campus life, and career opportunities, then MIT and Mt. Holyoke are two great options to consider. Both schools have a lot to offer in terms of academics, campus culture, location, and career opportunities, but they differ in some important ways. In this article, we will compare and contrast MIT vs Mt. Holyoke, exploring their histories, cultures, and academic programs to help you make an informed decision about which school to attend.
History and Background of MIT and Mt. Holyoke
MIT was founded in 1861 and is located in Cambridge, Massachusetts. The school was established as a response to the rapid industrialization and technological progress of the United States, to provide a world-class education that would drive further scientific and technological innovation. Over the past century and a half, MIT has become one of the world's top research institutions, with a strong focus on science, engineering, and technology.
On the other hand, the oldest of the seven sister colleges, Mt. Holyoke is a private liberal arts college located in South Hadley, Massachusetts. Founded in 1837 by Mary Lyon, the school was designed to provide women with the same level of educational opportunities as men. Today, the school is still a women-only college, and it continues to uphold Lyon's vision of providing "higher education of the highest quality" to women from all backgrounds.
Academics: Curriculum, Majors, and Areas of Focus at MIT vs Mt. Holyoke
Both institutions offer a variety of academic programs designed to meet the diverse needs and interests of their student body. Mt. Holyoke offers a broad liberal arts education that includes majors in everything from anthropology to chemistry to theater. The school has a strong emphasis on cross-disciplinary studies, encouraging students to explore multiple fields of study and engage in research, internships, and study abroad programs.
MIT, on the other hand, is renowned for its scientific and technological programs, with a particular focus on engineering, computer science, and mathematics. The school also has strong programs in the natural sciences, social sciences, and humanities, but these programs tend to be more narrowly focused and rigorous than those at Mt. Holyoke.
Additionally, both institutions offer opportunities for students to pursue independent research projects and collaborate with faculty members on cutting-edge research. Mt. Holyoke has a strong tradition of undergraduate research, with many students presenting their work at national conferences and publishing in academic journals. MIT, on the other hand, is home to numerous research centers and institutes, providing students with access to state-of-the-art facilities and the opportunity to work alongside world-renowned researchers.
Faculty: Expertise, Experience, and Research Interests at MIT vs Mt. Holyoke
Both institutions have highly accomplished faculty, with many professors holding advanced degrees and prestigious research appointments. At MIT, professors are leaders in their fields, with many of them conducting groundbreaking research in fields such as artificial intelligence, biotechnology, and cybersecurity. Mt. Holyoke's faculty is equally accomplished, with many professors recognized for their work in the social sciences, humanities, and natural sciences. Additionally, Mt. Holyoke is known for having a particularly diverse faculty, which helps to create an inclusive and supportive academic community.
Furthermore, both institutions encourage their faculty to engage in interdisciplinary research and collaboration. At MIT, professors often work across departments and schools to tackle complex problems and develop innovative solutions. Similarly, Mt. Holyoke's faculty members frequently collaborate with colleagues from other institutions and disciplines to advance their research and teaching. This interdisciplinary approach not only enhances the quality of research and education but also prepares students to tackle real-world challenges that require a multidisciplinary perspective.
Campus Life: Housing, Extracurriculars, and Student Services at MIT vs Mt. Holyoke
The campus culture at MIT and Mt. Holyoke is markedly different. MIT is known for its rigorous academic environment, with students choosing to spend long hours in study groups or working on research projects. Mt. Holyoke has a more relaxed campus culture, offering students a variety of social and cultural opportunities to balance their academic pursuits.
However, that doesn't mean that students at Mt. Holyoke take their academics lightly. Both institutions offer numerous extracurricular activities, clubs, and organizations for students to explore and develop their leadership skills. Both schools offer a variety of housing options, with on-campus residence halls and off-campus houses.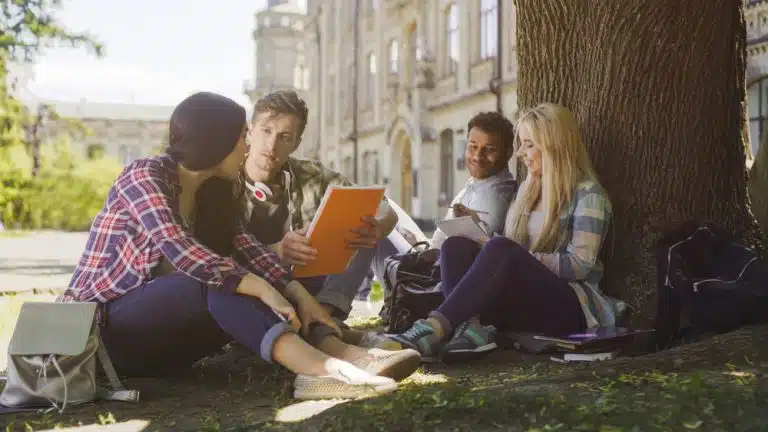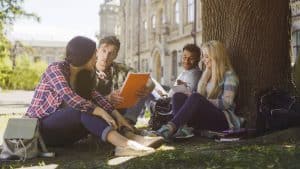 Additionally, both MIT and Mt. Holyoke offer a range of student services to support their student's academic and personal success. These services include academic advising, career counseling, mental health services, and disability accommodations. At MIT, students can take advantage of the many resources offered by the Office of Student Life, including leadership development programs and community service opportunities. Mt. Holyoke's Division of Student Life provides similar resources, as well as a Women's Center and a Multicultural Community and College Life Office to support students from diverse backgrounds.
Location and Surrounding Community: Pros and Cons of Each Campus
MIT is located in the heart of Cambridge, near Harvard University, which means students have access to an abundance of cultural and social opportunities, as well as a robust public transportation system. Mt. Holyoke is situated in South Hadley, a small town in western Massachusetts. While the town is relatively quiet, the surrounding region offers many opportunities for outdoor recreation and cultural exploration.
One advantage of MIT's location is its proximity to numerous tech companies and startups, providing students with ample internship and job opportunities. However, the cost of living in Cambridge can be high, and the city can be crowded and noisy at times. On the other hand, Mt. Holyoke's location offers a peaceful and serene environment for studying and reflection. However, the lack of a bustling city nearby may limit students' access to certain cultural events and job opportunities.
Student Body: Demographics, Diversity, and Admissions Statistics at MIT vs Mt. Holyoke
Both institutions have diverse student bodies, though they differ in some significant ways. MIT is known for attracting a particularly high number of international students and women in STEM fields. Mt. Holyoke has a higher percentage of first-generation students and students from economically disadvantaged backgrounds than MIT. Additionally, Mt. Holyoke is a women-only college, which can be an important factor for many students.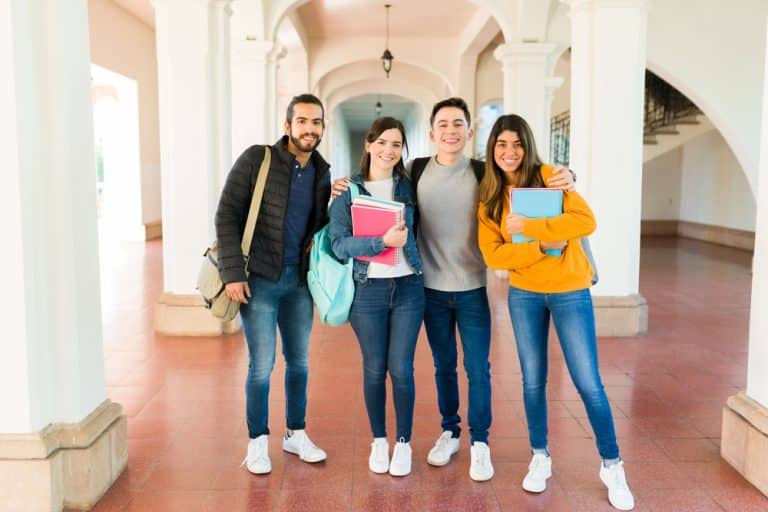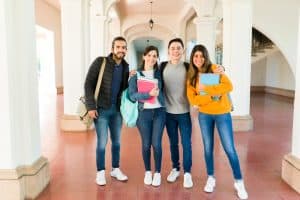 Another notable difference between the student bodies at MIT and Mt. Holyoke is the racial and ethnic diversity. MIT has a higher percentage of Asian and White students, while Mt. Holyoke has a higher percentage of Hispanic and Black students. Both institutions have made efforts to increase diversity and inclusivity on their campuses.
When it comes to admissions statistics, MIT is known for its highly selective admissions process, with an acceptance rate of around 7%. Mt. Holyoke, on the other hand, has a more competitive acceptance rate of around 38%. However, both institutions prioritize holistic admissions processes that take into account factors beyond just test scores and grades, such as extracurricular activities, essays, and letters of recommendation.
Career Opportunities for Graduates of MIT and Mt. Holyoke
Both institutions offer exceptional career opportunities for their graduates. MIT is known for its strong focus on entrepreneurship and innovation, with many graduates going on to start their own tech companies or work for major corporations like Google and Apple. Mt. Holyoke graduates typically pursue careers in a variety of fields, including government, education, nonprofit organizations, and the arts.
Cost of Attendance: Tuition, Financial Aid, Scholarships, and Grants at MIT vs Mt. Holyoke
The cost of attending MIT and Mt. Holyoke varies significantly. MIT is one of the most expensive schools in the United States, with tuition and fees totaling $57,986 per year. However, the school offers a generous financial aid package for students who demonstrate financial need. Mt. Holyoke's tuition and fees are $58,498, but the school also has a strong commitment to financial aid, offering a variety of scholarships, grants, and work-study opportunities to students from all backgrounds.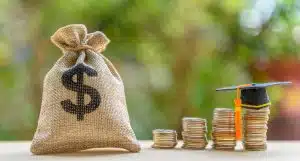 It is important to note that the cost of attendance goes beyond just tuition and fees. Students should also consider the cost of living, including housing, food, and transportation. Both MIT and Mt. Holyoke offer on-campus housing options, but the cost can still add up. Additionally, students may need to purchase textbooks and other materials for their classes, which can also be a significant expense. It is important for students to carefully budget and plan for all of these costs when considering the overall cost of attendance at each school.
Alumni Networks and Support Services at MIT and Mt. Holyoke
Both institutions have strong alumni networks, with many graduates going on to become leaders in their respective fields. MIT's alumni network is particularly robust, with many alumni holding top positions in the world's leading tech companies. Mt. Holyoke's alumni community is similarly diverse, with graduates thriving in a variety of industries and fields.
Both MIT and Mt. Holyoke offer a range of support services to their alumni. MIT's Alumni Association provides career resources, networking opportunities, and access to exclusive events. Mt. Holyoke's Alumnae Association offers similar services, including career counseling, mentorship programs, and regional alumnae clubs. Both institutions also have active online communities, where alumni can connect and stay up-to-date on news and events.
Conclusion: Which School is Right for You? Factors to Consider
Choosing between MIT and Mt. Holyoke is a challenging decision, and it ultimately depends on a variety of factors, including your academic interests, career goals, and personal preferences. If you are interested in pursuing a career in engineering, computer science, or other technical fields, then MIT may be the better choice. If you are looking for a liberal arts education with a strong emphasis on cross-disciplinary study and close relationships with faculty members, then Mt. Holyoke may be the better choice. Ultimately, it's up to you to decide which school is the best fit for your academic and personal goals.