MIT vs Rice: A Look at the Pros and Cons of Each University
Choosing a university to attend can be a daunting task. There are many factors to consider, including location, academics, campus life, and cost. Two universities that often stand out are the Massachusetts Institute of Technology (MIT) vs Rice University. Both have distinct strengths and weaknesses and deciding which one fits your needs can be challenging. Here, we will compare MIT vs Rice based on various factors to help you make an informed decision.
Location of MIT and Rice
The location of a university can greatly impact a student's experience. MIT is located in Cambridge, Massachusetts, which is known for its bustling city life and is home to many other prominent universities. Rice University, on the other hand, is in Houston, Texas, which is a large metropolitan city with many career opportunities. Both locations offer unique experiences, and the decision ultimately depends on what a student is looking for.
Admissions: Acceptance Rates and Application Processes at MIT vs Rice
When it comes to admissions, MIT is known for its selective acceptance rate, often only admitting 4% of applicants. In contrast, Rice University has a higher acceptance rate of around 9%. The application processes for both universities are competitive, requiring high test scores and impressive extracurricular activities.
However, there are some differences in the application processes between the two universities. MIT places a greater emphasis on academic achievements, such as high grades in challenging courses and research experience. Rice University, on the other hand, values a well-rounded applicant with a diverse range of interests and experiences.
Another factor to consider is the availability of financial aid. MIT is known for its generous financial aid packages, which can cover up to 100% of tuition and fees for students from low-income families. Rice University also offers financial aid, but the packages may not be as extensive as those offered by MIT.
Curriculum: Academic Programs and Course Offerings at MIT vs Rice
MIT is well-known for its STEM programs, offering majors in fields such as engineering, computer science, and mathematics. Rice University offers a broader range of majors spanning the arts, sciences, and humanities. Both universities provide students with specialized and rigorous courses.
However, MIT also offers a strong program in economics, with a focus on applying economic principles to real-world problems. Rice University, on the other hand, has a renowned program in architecture, with a curriculum that emphasizes design, sustainability, and urbanism.
Additionally, both universities offer a variety of interdisciplinary programs that allow students to combine their interests and pursue unique academic paths. MIT's Media Arts and Sciences program, for example, combines technology, design, and social sciences to explore new ways of communication and expression. Rice University's Program in Poverty, Justice, and Human Capabilities brings together scholars from different fields to address issues related to poverty and inequality.
Faculty: Qualifications and Teaching Styles of Professors at MIT vs Rice
MIT houses some of the most highly qualified and respected professors in the world, often leading cutting-edge research in their fields. Rice University also boasts a talented faculty body, though on a smaller scale. The teaching styles vary, with both universities offering hands-on experiences with research opportunities and independent studies.
At MIT, professors are encouraged to collaborate with students on research projects, providing them with valuable experience and exposure to real-world problems. This approach to teaching allows students to apply their knowledge in practical ways and prepares them for future careers in their respective fields.
Rice University, on the other hand, emphasizes a more personalized approach to teaching, with smaller class sizes and more one-on-one interactions between professors and students. This allows for a more intimate learning experience, where students can receive individualized attention and guidance from their professors.
Research Opportunities: Availability and Accessibility of Research for Students at MIT and Rice
Research opportunities are abundant at both MIT and Rice University. MIT has a renowned research program and offers students access to state-of-the-art laboratories and facilities. Rice University offers ample research funding for students to focus on their interests within various industries, including biotechnology, energy, and environmental science.
Additionally, both universities have partnerships with various research institutions and companies, providing students with even more opportunities to engage in cutting-edge research projects. MIT has collaborations with organizations such as NASA and the National Institutes of Health, while Rice University has partnerships with the Texas Medical Center and the Houston Advanced Research Center.
Furthermore, both universities have programs that encourage interdisciplinary research, allowing students to work on projects that combine multiple fields of study. MIT's Media Lab, for example, brings together researchers from fields such as computer science, engineering, and art to work on innovative projects. Rice University's BioScience Research Collaborative similarly encourages collaboration between researchers in fields such as biology, chemistry, and physics.
Campus Life: Social Scene, Student Organizations, and Extracurricular Activities on MIT vs Rice
Campus life is a critical part of the college experience. MIT has a strong campus culture, with many student-organized events and activities ranging from hackathons to science fairs. Rice University is known for its residential college system, which provides students with a tight-knit community and a close relationship with faculty members.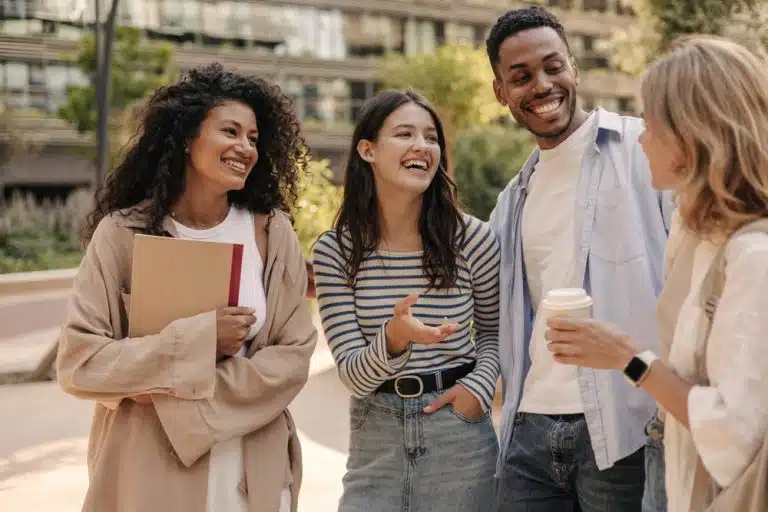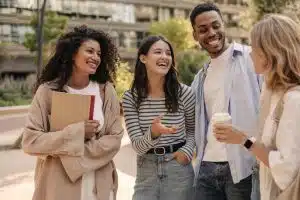 Housing Options: Dormitories, Apartments, and other Housing Options Available for Students at MIT and Rice
Both universities offer a variety of housing options, including traditional dormitories, apartment-style housing, and residential colleges. MIT offers on-campus housing for most students, while Rice University prioritizes its residential college system.
Additionally, both universities offer off-campus housing options for students who prefer to live independently. MIT has partnerships with several off-campus housing providers, while Rice University has a dedicated off-campus housing office to assist students in finding suitable accommodations. It is important for students to carefully consider their housing options and budget before making a decision.
Career Services at MIT vs Rice
Career services are essential, especially for students approaching graduation. Both universities have robust career services that connect students with jobs in their respective fields. MIT's Career Services office is one of the best in the country, offering career advising, networking opportunities, and job search strategies. Rice University has a robust career fair and job portal, connecting students with potential employers.
However, there are some differences in the career services provided by each university. MIT's Career Services office has a strong focus on helping students pursue careers in technology and engineering, with a wide range of resources and connections in those fields. On the other hand, Rice University's career services offer a more diverse range of opportunities, with a focus on connecting students with employers in industries such as healthcare, finance, and energy. Additionally, Rice University's career services offer extensive interview preparation and resume-building resources, helping students to stand out in a competitive job market.
Cost of Attendance: Tuition, Fees, and Other Costs associated with attending MIT and Rice
Both universities are costly to attend, and the decision to attend one over the other may come down to cost. MIT's tuition cost was over $57,986, whereas Rice University's undergraduate tuition was around $54,960. Other living expenses such as room and board, textbook fees, and transportation costs should also be considered.
However, it is important to note that both MIT and Rice offer various financial aid options to help students cover the cost of attendance. MIT, for example, offers need-based financial aid, merit scholarships, and work-study programs. Rice also offers need-based financial aid, as well as merit scholarships and grants.
Additionally, both universities have resources available to help students manage their finances while in school. MIT offers financial literacy workshops and one-on-one financial coaching, while Rice has a financial wellness center that provides financial education and counseling services.
Student Success Rates: Graduation and Job Placement Rates for Students at MIT vs Rice
Graduation and job placement rates are essential factors to consider when choosing a university. MIT has an incredibly high graduation rate of around 94% and a strong job placement rate after graduation. Rice University has a similarly high graduation rate of around 91%, with an excellent track record of placing students into meaningful careers.
Alumni Networks: The Strength and Size of Alumni Networks for MIT vs Rice
Alumni networks are vital post-graduation, as they can help with networking and potential job opportunities. Both MIT and Rice University have active alumni networks, with MIT boasting a more extensive network globally. Rice University's alumni network tends to focus more on local job opportunities.
However, it is important to note that the size of the alumni network does not necessarily equate to its strength. Both universities have dedicated alumni who are actively involved in supporting their alma mater and fellow graduates. MIT's alumni network is known for its strong entrepreneurial spirit, with many successful startups founded by MIT alumni. Rice University's alumni network, on the other hand, is known for its close-knit community and support for philanthropic causes.
Campus Facilities: Libraries, Laboratories, Sports Facilities, and other Campus Amenities at MIT and Rice
Both universities offer top-tier facilities and resources for their students. MIT has some of the best research laboratories in the world, along with extensive libraries and sports facilities. Rice University's campus boasts a beautiful Arboretum, a stadium that hosts home games for their football team, and a world-class gymnasium.
Additionally, MIT has a state-of-the-art performing arts center that hosts a variety of concerts, plays, and other performances throughout the year. The center includes a concert hall, theater, and dance studio, providing students with ample opportunities to explore their artistic interests.
Rice University also offers unique facilities, such as the Moody Center for the Arts, which features contemporary art exhibitions, performances, and lectures. The center is a hub for interdisciplinary collaboration and experimentation, providing students with a space to explore the intersection of art and technology.
Diversity on Campus at MIT vs Rice
Diversity is a critical aspect of any university, and both MIT and Rice University prioritize recruiting a diverse student body and faculty. MIT has a variety of programs designed to support underrepresented minorities within STEM, along with a comprehensive discrimination response program. Rice University has an Office of Multicultural Affairs that provides resources and support to promote cultural engagement and diversity.
In addition to these initiatives, both universities also offer scholarships and financial aid to students from diverse backgrounds. MIT has a need-blind admissions policy, which means that a student's financial need is not taken into account during the admissions process. Rice University offers a variety of scholarships specifically for underrepresented minorities, including the Multicultural Community Scholarship and the Rice Emerging Scholars Program.
Student-Faculty Ratio at MIT vs Rice
Class size and student-to-faculty ratios are important factors to consider when deciding on a university. MIT has a lower student-to-faculty ratio of 3:1, with around 3,400 undergraduate students and approximately 1,000 faculty members. Rice University has a smaller student body of around 4,000 undergraduates and approximately 650 faculty members, making it a more intimate educational experience for students.
However, it is important to note that a lower student-to-faculty ratio does not necessarily guarantee a better educational experience. At MIT, many classes are still quite large, with some introductory courses having hundreds of students. On the other hand, Rice University prides itself on its small class sizes and personalized attention from faculty members. This can lead to more opportunities for students to engage in discussions and receive individualized feedback on their work.
Campus Safety Measures at MIT vs Rice
Campus safety is a top priority for both universities. MIT and Rice University provide a PC security network that enhances the safety of the campus, an emergency alert system using text messaging and email, and campus patrols conducted by trained officers.
In addition to these measures, MIT also offers a SafeRide program that provides free transportation for students who need to travel on or near campus late at night. The university also has a robust mental health support system, including counseling services and a 24/7 mental health hotline.
Rice University has implemented a buddy system for students who need to walk alone at night, where they can request a campus security officer to accompany them. The university also has a comprehensive sexual assault prevention program, which includes education and training for students, faculty, and staff, as well as a confidential reporting system for survivors.
Technology Resources Available to Students at MIT vs Rice
Both MIT and Rice University are renowned for their technological advances, providing students with access to high-speed internet, advanced software, and computing facilities. MIT's campus is equipped with the fastest internet connections in the world, and Rice University provides its students with a range of technological resources to support learning, experimenting, and research.
At MIT, students have access to cutting-edge technology such as virtual reality and augmented reality equipment, which is used in various fields of study, including engineering, architecture, and computer science. Additionally, MIT offers a range of online courses and resources, including OpenCourseWare, which provides free access to course materials and lectures.
Rice University, on the other hand, has a strong focus on innovation and entrepreneurship, providing students with resources such as the Rice Alliance for Technology and Entrepreneurship, which offers mentorship, funding, and networking opportunities for students interested in starting their businesses. Rice also has a state-of-the-art data center, which supports research in fields such as artificial intelligence, machine learning, and data science.
Final Thoughts
In conclusion, both MIT and Rice University are stellar institutions that provide students with top-notch education and countless opportunities. Choosing which university to attend ultimately depends on a student's values, needs, and goals. With an understanding of what each university offers, a prospective student can make an informed decision that will pave the way for a productive and fulfilling academic journey.