Most Popular Degrees in the US
What are the most popular degrees in the US?
What are the most popular degrees in the US? The majority of degrees awarded by American colleges and universities each year are concentrated in just ten academic fields. Check out below the most popular degrees in the US:
1. Business
By far, the most popular college major in the United States right now is business. The last time business was not the most popular major in the country was back in 1975, when education took the top spot. It has maintained its dominance in this position for a very long period.
2. Health Careers
The most popular major in the broad area of health professions is nursing. These majors are more in demand than ever.
The number of students majoring in health professions has nearly doubled during the past ten years.
3. History and the Social Sciences
In the 1970s, 1980s, 1990s, and all through the 2000s, there were roughly the same numbers of people pursuing degrees in the social sciences.
4. Technology
In 2022, about three times as many American teenagers will choose to major in engineering as there were in 1962. Amazingly, American universities have been awarding more engineering degrees each year since the year 2000.
5. Science
Similar to engineering degrees, biology degrees have become increasingly common in recent years. To put this into more concrete terms, the amount has doubled since 2000. As recently as 2010, the annual number of degrees issued was still in the 5-futures.
6. Psychology
Every year, many American college students choose psychology as one of the more often chosen majors throughout the past several years. While extensive degrees are required for careers in counseling and psychology, many people choose alternate fields. Some psychology graduates, for instance, work in sales, commerce, healthcare, and management, among other fields.
7. Computer Science
Given the recent growth in computers, it is not surprising that there were 40 times as many degrees awarded in computer science in 2020 as there were in 1970 and nearly four times as many as there were in 1990, making it one of the most popular college degrees in the US.
In spite of now holding the seventh-best ranking in the country, computer science is predicted to have rapid job growth during the coming ten years, making it one of the most popular degrees in the US.
8. The Visual and Performing Arts
We will always need artists of all kinds, regardless of what fads and fashions the rest of the world experiences. Therefore, it is not surprising that over time, the number of degree-related concerns in disciplines like music, theatre, dance, and art has stayed fairly constant.
9. Journalism and Communication
The number of students who aspire to become journalists has not changed, despite the fact that the emergence of the internet and social media has drastically altered the field of journalism. Similar numbers of young people have graduated annually with degrees in the field for more than 20 years.
10. Instruction
Most of the majors we've looked at so far have either grown a lot or stayed the same over the past few years. Our first exception to that rule is education. Amazingly, today's American college students receive half as many education degrees as they did 50 years ago. As a result, the country faces a severe teacher shortage.
Most popular online degrees in the US
What are the most popular online degrees in the US? A select few industries in today's economy stand out for having a strong balance between wage potential and employment security. Young professionals embark on career paths every year in fields like psychology, business, and healthcare, among others, with the hope of finding a secure position that will support them financially.
But where did they begin, and how did they proceed through their education? AdmissionSight listed the ten of the most popular degrees in the US online programs available today, ranging from basic bachelor's degrees to highly specialized two-year master's degrees:
1. Nursing
Given that nursing is inherently a hands-on profession, the majority of bachelor's level online nursing programs mix online learning with in-person instruction. The majority of online nursing schools permit students to complete their clinical requirements in nearby healthcare facilities as long as those facilities have the nursing program administrators' approval. The clinical requirements may be decreased for students who are already licensed nurses and substituted with a capstone project.
2. Business Administration
There are numerous fully online business degree programs available. The great majority of traditional on-campus programs solely offer classroom instruction, making the transition to remote learning simple. Any group meeting or collaborative learning can be managed using technology such as videoconferencing and internet chat.
3. Computer Engineering
Unlike computer science, computer engineering places more of an emphasis on hardware and useful design factors. Because of this, many schools of computer engineering add a capstone project to the usual online education of video lectures, quizzes, and tests. Students are required to put their knowledge into practice through this assignment. Students frequently complete this in a team or group setting.
4. Early Childhood Education
This degree may occasionally be provided entirely online, which makes it one of the most popular degrees in the US. Many courses feature a practical component that requires students to work with kids while being supervised by early childhood education experts.
Additionally, students must receive the required certification. Given that every state has its own standards, most programs assist students in understanding the licensing requirements of their particular jurisdiction. It may be important to acquire that experience in order to receive a license in a given state, even if a program doesn't have a hands-on curriculum requirement.
5. Psychology
In addition to standard classroom education, students frequently add internships, service learning, and group research projects to their curricula. With the possibility to get the degree entirely online, on-site curricular requirements could be optional, making it one of the most popular college degrees (online). Additionally, many online psychology programs provide a number of specializations, such as social psychology, behavioral analysis, and addiction psychology.
6. Master's in Business Administration
A weeklong intensive at the start of the semester and some limited on-campus prerequisites are common in some online MBA programs. However, due to the fact that many students have full-time jobs and families, several MBA programs are entirely online.
To further accommodate these students, many programs offer ways to speed learning, such as course credit for practical experience or competency-based learning, which enables skipping some requirements within a particular subject to finish it more quickly.
7. Master's in Public Health
Most online MPH degrees can be completed without ever setting foot on campus. However, there is frequently a practicum component that offers practical experience at a facility or public health organization.
8. Master's in Computer Science
Since many of these programs are entirely online, students won't have to worry about making the trip to campus to finish their in-person prerequisites. The course content is delivered in a manner similar to that of many other online courses, and it consists of video chats, audio lectures, online texts, and assessments, including examinations and quizzes. Massive open online courses (MOOCs), such as Coursera, are used by some programs to deliver some of their coursework.
9. Master of Science in Nursing
Although most MSN coursework can be completed online, clinical experience is almost always required. These frequently involve students working under the direction of a skilled clinician. Depending on the student's selected specialty, the specifics of the hands-on experience change. Pediatric nursing, critical care nursing, and operating room nursing are some of the areas of emphasis.
10. Master of Social Work
A large portion of the curriculum for specializations at this level of social work will be entirely online. Students complete their field experience requirements at a social work agency that has been approved in order to get hands-on learning. In order to locate a suitable organization close to the student's physical location, program coordinators collaborate closely with the participant.
Most popular master degrees in the US
What are the most popular master's degrees in the US? Now that we already have an idea of the most popular degrees in the US, let us see the most popular master's degrees in the US.
1. An MBA, or a Master of Finance or Financial Management
Do you desire financial success and future control? Any organization will find you valuable if you have a master's in business or finance. One of the most popular master's degrees available is this one.
If you so want, you can even form your own corporation! Entrepreneurship is one of the academic options available to business majors. You will learn how to create a firm from this. Motivated graduates often choose to pursue an MBA or a master's degree in finance.
2. Information Technology
Technology is advancing at rates previously unimaginable. Each year, there is an increase in the demand for computer science (CS) majors. You'll be equipped to create, program, and analyze computer data if you major in computer science. Because of this, CS students are an asset to any business. Any industry is open to you if you want to.
3. Mathematics
The master of science in mathematics is yet another of our most popular master's degree programs.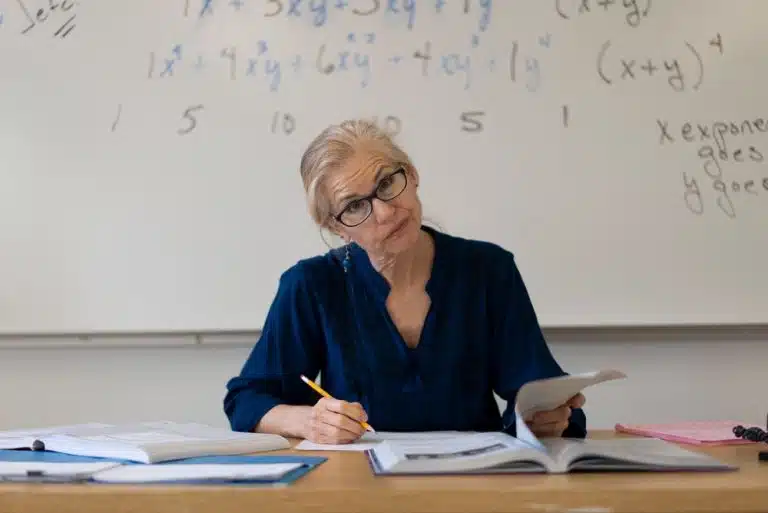 Who argues that mathematics isn't useful in the real world? One of the most useful degrees is a master's in mathematics. Most mathematicians with graduate degrees work as investment analysts, statisticians, accountants, actuaries, operations research analysts, or college math teachers.
4. Marketing Master
Gaining free entry to some of the biggest events in the country is frequently possible with a master's degree in marketing. not to mention the national travel fees your employer has paid for. One of the most sought-after master's degrees on this list is the master of science in marketing, particularly if you have strong communication abilities.
5. Master of Business Administration
A well-liked degree is the Master of Business Administration (MBA). Some of the biggest figures in pop culture also favor it to a degree. Did you know that Tiger Woods, Arnold Schwarzenegger, Kevin Costner, and Clint Eastwood all have MBAs? Additionally, there is a very good income included. An ideal professional choice is an MBA.
You may be considering enrolling now that you are aware of the most popular degrees in the US. If you are definite about the college major you want to enroll in, we can help. AdmissionSight is a leading college entrance expert with more than ten years of expertise in helping young people like you gain admission to the schools of your dreams. Make an appointment now with our college admissions specialists.