Exploring the Music Program at Duke University
Duke University is renowned for its strong and diverse music program, and it is no surprise that the institution has produced some of the most talented musicians and composers in the industry. In this article, we will take a comprehensive look at Duke's music legacy, spanning from its early days to future directions.
The Early Days: How Duke University's Music Program Began
When Trinity College became Duke University in 1924, the music program was in a state of infancy. Dr. Frank S. Wright, the first director of music at Duke, began laying the foundation for a comprehensive music education program. At this time, the focus was primarily on choral groups and band activities.
Under Dr. Wright's leadership, the music program at Duke began to expand rapidly. In 1925, the first music courses were offered, and by 1926, the first music major was established. The program continued to grow, and in 1930, the Department of Music was officially created.
Throughout the 1930s and 1940s, the music program at Duke continued to evolve and expand. The department began offering a wider range of courses, including music theory, history, and composition. In addition, the department began to attract renowned musicians and composers to teach and perform at Duke, further enhancing the program's reputation.
The Evolution of Duke's Music Curriculum Over Time
As time passed, Duke's music program grew and became more diverse. In the 1950s, jazz bands were added to the program, and the department began offering classes in music theory and composition. Today, Duke's music program offers courses in everything from classical to popular music, as well as performance opportunities in opera, jazz, and world music.
In addition to the expansion of course offerings, Duke's music program has also embraced technology in recent years. Students now have access to state-of-the-art recording studios and music production software, allowing them to explore new avenues of creativity and expression. The program also regularly invites guest artists and lecturers to campus, providing students with unique opportunities to learn from and collaborate with industry professionals.
The Role of Music in Duke University's Campus Culture
Music has always played a big role in Duke's campus culture. Concerts and performances are a regular occurrence on campus, with events ranging from student recitals to world-famous musicians taking center stage.
In addition, to live performances, music is also integrated into many aspects of student life at Duke. The university offers a variety of music-related clubs and organizations, including cappella groups, jazz ensembles, and a marching band. These groups provide opportunities for students to not only perform but also to connect with others who share their passion for music.
Furthermore, Duke's music department is highly regarded, offering a wide range of courses and degree programs for students interested in pursuing music academically. The department also hosts visiting artists and scholars, providing students with unique opportunities to learn from and collaborate with professionals in the field.
Famous Alumni from Duke's Music Program and their Contributions to the Industry
Duke has produced some incredible music talent over the years, including composers like John Cenetti and Chuck Davis, and jazz legends like pianist Mary Lou Williams. These alumni have gone on to make significant contributions to the music industry and beyond.
Another notable Duke music program alumnus is saxophonist Branford Marsalis. Marsalis has won three Grammy Awards and has collaborated with a wide range of musicians, including Sting, Miles Davis, and Dizzy Gillespie. He has also served as the musical director for The Tonight Show with Jay Leno.
In addition to these famous musicians, Duke's music program has also produced successful music educators, such as Dr. Sharon Louden. Louden is a professor of music education at the University of North Carolina at Greensboro and has published numerous articles and books on music education. She has also served as the president of the North Carolina Music Educators Association.
Notable Performances and Concerts Hosted by Duke University
Duke is known for hosting some of the most remarkable performances and concerts in the United States. The Duke Chapel, one of the largest and most impressive collegiate chapels in the country, provides a beautiful and acoustically rich setting for music events. Duke Performances is the university's world-class concert series, which features a diverse array of international talent.
Some of the most notable performances and concerts hosted by Duke University include the annual American Dance Festival, which brings together some of the world's most talented dancers and choreographers, and the Duke Ellington Jazz Festival, which celebrates the life and music of the legendary jazz musician and composer. In addition, Duke has hosted performances by renowned artists such as Yo-Yo Ma, Itzhak Perlman, and the Alvin Ailey American Dance Theater.
The Impact of Duke's Music Program on the Local Community
The impact of the music program extends well beyond the campus boundaries. The program provides educational opportunities to students and local residents, offers free concerts and performances throughout the year, and collaborates with local organizations to promote music education in the surrounding communities.
One of the ways in which Duke's music program has made a significant impact on the local community is through its outreach programs. These programs provide music education to underserved populations, including low-income families and individuals with disabilities.
Through partnerships with local schools and community centers, Duke's music program has been able to bring the joy of music to those who may not have had access to it otherwise.
From Classical to Contemporary: A Look at the Diverse Range of Musical Genres Taught at Duke
Duke's music program offers courses in a diverse range of genres, from classical to contemporary. The variety of courses means that students can expand their musical skills and knowledge in multiple areas of interest.
Some of the specific genres covered in Duke's music program include jazz, rock, hip-hop, and world music. Students can take courses in music theory, composition, performance, and music history, among others. The program also offers opportunities for students to participate in ensembles and perform in concerts throughout the year.
With such a wide range of musical genres and opportunities available, Duke's music program provides a comprehensive education for aspiring musicians.
A Day in the Life of a Music Student at Duke University
For students enrolled in the music program, their days are filled with rehearsals, classes, and practice sessions. They have access to some of the best cutting-edge facilities, including the Rubenstein Arts Center, which provides state-of-the-art practice rooms and performance spaces.
Additionally, music students at Duke have the opportunity to collaborate with other departments and programs, such as the theater department, to create interdisciplinary performances. They also have access to world-renowned faculty members who are not only accomplished musicians but also dedicated mentors who provide guidance and support throughout their academic journey.
How Duke's Music Program Prepares Students for Careers in the Industry
Duke's music program is designed to help students develop the skills, knowledge, and experience necessary to succeed in the industry. Students receive practical training, attend industry conferences, and are encouraged to participate in internships and other practical work opportunities.
One of the unique aspects of Duke's music program is its emphasis on collaboration. Students are encouraged to work together on projects and performances, which helps them develop important teamwork and communication skills.
This collaborative approach also mirrors the real-world music industry, where successful musicians often work closely with producers, engineers, and other professionals.
In addition to practical training and collaboration, the program also offers a strong foundation in music theory and history. This knowledge is essential for students who want to pursue careers as composers, musicologists, or educators.
By combining practical experience with a deep understanding of music theory and history, Duke's music program prepares students for a wide range of careers in the music industry.
Collaborative Opportunities for Students within Duke's Music Department
Duke actively encourages collaboration within the music department, providing students with opportunities to work with fellow musicians and composers. The department hosts regular jam sessions and open mic nights and encourages student-led musical groups to perform at campus events.
In addition to these opportunities, the music department also offers a mentorship program where upperclassmen can mentor underclassmen in their musical pursuits. This program allows for students to receive personalized guidance and support from experienced musicians within the department.
Furthermore, the department frequently collaborates with other departments on campus, such as theater and dance, providing students with interdisciplinary opportunities to showcase their musical talents.
Celebrating Diversity in Music: Initiatives and Programs Supported by Duke University
Duke's music program is committed to celebrating diversity and promoting music education to underrepresented communities. Programs such as the Duke Jazz Program and the Music in the Community Initiative provide opportunities for students and local residents to learn and perform together.
In addition to these programs, Duke University also hosts an annual Diversity in Music Symposium, which brings together musicians, educators, and scholars to discuss the importance of diversity in music and share strategies for promoting inclusivity in music education.
The symposium features performances, workshops, and panel discussions on topics such as cultural appropriation in music and the role of music in social justice movements.
Future Directions: What to Expect from Duke's Music Program in Years to Come
Duke's music program is continuously evolving, and there are many exciting things to come in the future. Plans include expanding the course offerings to include new technology and performance opportunities.
In addition to expanding course offerings, Duke's music program is also planning to increase collaborations with other departments and universities. This will provide students with unique opportunities to work with professionals in other fields and gain a broader perspective on music's role in society.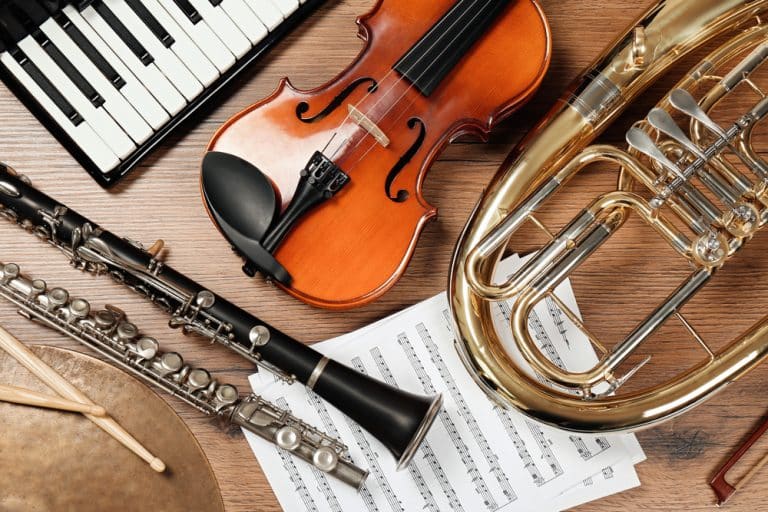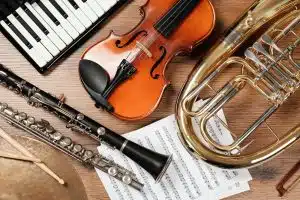 Additionally, the program is exploring ways to incorporate more community outreach and engagement, such as hosting concerts and workshops for local schools and organizations. These initiatives will not only benefit the community but also provide students with valuable experience in music education and leadership.
Conclusion
In conclusion, Duke's music program has had a significant impact on the music industry and has shaped the careers of many talented musicians over the years. The program's commitment to diversity, innovation, and community outreach continues to provide exceptional opportunities for students and residents alike.
Furthermore, Duke's music program has also been recognized for its cutting-edge research in music technology and its integration of music with other fields such as neuroscience and computer science. This interdisciplinary approach has led to groundbreaking discoveries and advancements in the field of music, making Duke's program a leader in music education and research.
If you're set on getting into a world-class college but aren't sure how to make it happen, we can help! AdmissionSight is a leading college entrance expert with over a decade of experience helping students just like you get into the schools of their dreams.
At AdmissionSight, we focus on offering a wide range of services, all aimed at helping students perfect their applications to catch the attention of admissions officers. Contact us today to schedule a free consultation and learn more about what we offer.