National Merit Scholar
When discussing the process of getting into college, words like "national," "merit," and "scholarship" all have very positive connotations. It is even better when you realize that you have already qualified for this award simply by taking the Preliminary Scholastic Aptitude Test (PSAT) in the fall of your junior year.
But there's no way it's as simple as that, right? After all, the College Board reports that more than 4.5 million juniors in high schools took the PSAT in the previous year, but only 7,500 students were chosen as finalists for the National Merit Scholarship. That constitutes a fraction of one-fifth of one percent.
What is a national merit scholarship?
So, what exactly is the National Merit Scholarship? What are the steps that a high school student needs to take in order to compete as a National Merit Scholar?
The most important thing to know is that the National Merit Scholarship Program is a national academic competition for high school students with the purpose of providing financial aid to attend college. The National Merit Scholarship Corporation is the entity in charge of its operation (NMSC).
A student must earn a high score on the PSAT in order to be considered a national merit scholar. High scorers on the PSAT may be recognized by the National Merit Scholarship Corporation (NMSC) as Commended Students, Semifinalists, or Finalists, depending on how well they did on the test. Approximately 7,500 students will be awarded scholarships out of the pool of Finalists.
What are the categories of National Merit Scholarships?
There are primarily three categories of National Merit Scholarships:
$2,500 Scholarships
These one-time scholarships of $2,500 are open to all national merit scholar finalists. They are given out on the basis of state representation, and there is no regard given to the recipient's financial situation, college of choice, major, or future career goals when making the decision. Each year, there are 2,500 students awarded as national merit scholars.
Scholarships that are sponsored by corporations
Corporations often offer scholarships to the children of their employees, residents of communities in which the corporation conducts business, or national merit scholar finalists who have career goals that the sponsor believes should be encouraged.
Sponsors are responsible for announcing their programs on an annual basis, determining who is eligible, and covering the costs of scholarships. The number of scholarships made available by an organization, be it a corporation or a foundation, can range anywhere from one to more than one hundred. It is possible to receive one of these scholarships more than once, and they are good for a total of four years of undergraduate study.
College-sponsored scholarships for academic achievement
Winners of college-sponsored scholarships for academic achievement are national merit scholar finalists who have been admitted to the college or university in question and have informed the National Merit Scholarship Corporation (NMSC) that the sponsoring college is their first choice before the application deadlines.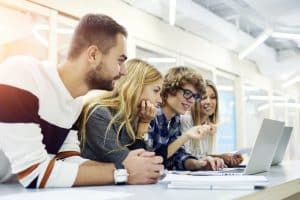 These awards are renewable for an unlimited number of years, up to a maximum of four years of undergraduate study as well. About 3,800 Merit Scholarships are distributed among the finalists from the nation's colleges and universities each year.
How to become a national merit scholar?
The first thing you need to do is make sure you take the PSAT before the end of your junior year in high school at the latest. You must also either be a citizen of the United States or a lawful permanent resident who has the intention of becoming a citizen as soon as you are able to do so.
Your scores will be automatically submitted to the National Scholarship Service, the National Scholarship Corporation, the National Hispanic Recognition Program, and the Telluride Seminar Scholarships.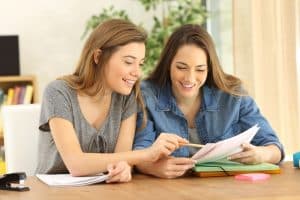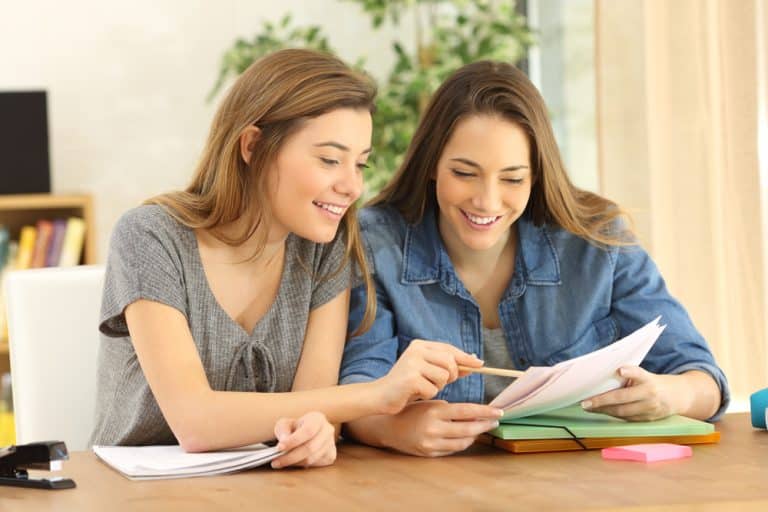 In addition, the College Board, which is responsible for the creation and administration of the PSAT, collaborates with organizations such as the Asian and Pacific Islander American Scholarship Fund, the Cobell Scholarship (which is awarded by Indigenous Education, Inc.), and The Jackie Robinson Foundation to connect test takers with scholarships based on their test scores.
How to become eligible for national merit scholarships?
In order to advance to the final round of competition and become eligible for the national merit scholarship, you will need to complete a few more steps. If you get a high score on the SAT, the first organization that will get in touch with you is the National Merit Scholarship Corporation. The following requirements must be met after that if you want to be a national merit scholar finalist:
Finish off the application for the national merit scholarship, which requires you to write an essay.
Have a track record of extremely high academic performance across all three years of high school, as well as in any college work that you've done.
Be fully supported for finalist status and be recommended for a national merit scholarship by the principal of your high school.
Participate in the SAT or ACT and achieve scores that are comparable to those you achieved on the PSAT semifinalist test.
Provide the National Merit Scholarship Corporation with any additional documentation and information that it requests.
Winners of scholarships are typically announced and notified anywhere from the beginning of March to the middle of June of their senior year.
The National Merit Scholarship Program sends letters of commendation to each year's top 50,000 scorers on the Preliminary Scholastic Aptitude Test (PSAT), and 16,000 of those students go on to become semifinalists in the competition.
The minimum required score to advance to the semifinals varies not only between states but also between years. The application for the National Merit Scholarship, which includes writing an essay, is given to the semifinalists so that they can complete it.
There will be approximately 15,000 finalists chosen from the pool of 16,000 semifinalists and it is expected that approximately half of the finalists will end up being awarded the Merit Scholarship.
Tips and Recommendations
The Preliminary SAT/National Merit Scholarship Qualifying Test (PSAT/NMSQT) is the first step in the process of becoming a National Merit Scholarship commendation recipient, a semifinalist, or a finalist; however, it is not the last step.
There are several stages of the process that need to be kept in mind, including the following:
Get a good score on the PSAT
Naturally, the most essential thing is to do well on the PSAT and NMSQT when you are a junior. In order to be considered for a National Merit Scholarship, the majority of students will need to achieve a test score that is in the top one percent of their respective state. This indicates that the score threshold will change depending on where you live and how well others in your state performed on the PSAT.
Additionally, the score threshold may also change over time. In September of your senior year, you will find out whether or not your scores were high enough to advance you to the semifinals.
At this point, you will either be named a commended student or a semifinalist depending on how well you perform. Both of these achievements are noteworthy and should be included in your application to a prestigious college.
Fewer than five percent of people who take the test end up receiving some sort of commendation from the national merit program.
It is now time to submit an application essay in order to become a finalist. This scholarship application is an essential component of the selection process because only a small percentage of semifinalists advance to the finalist standing and are ultimately given the award. This will help you justify why you deserve the scholarship.
Have a good score on the SAT
You still have one more test to take; in addition to having a strong performance on the PSAT, national merit scholar finalists typically have a strong performance on the SAT.
As part of the application process for the scholarship, you will be required to submit official SAT scores from the College Board.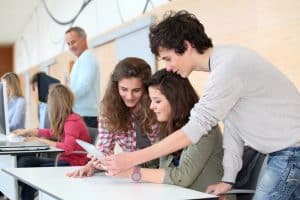 The National Merit Scholarship Corporation and the College Board do not recommend a minimum score on the SAT; rather, they state that the score should be "high enough to confirm your PSAT/NMSQT performance."
Therefore, it is very important that if you do well on the PSAT, you should continue studying for the SAT, so that if you advance to the semifinalist standing, you will be in a good position to apply to become a finalist.
How to become a national merit scholar? – Things to consider
Standard PSAT scores in your state.
This is something that is determined by the state in which you live. After all of the student's scores have been tallied up, the cutoff score for that academic year in that state can be calculated. The number of semifinalists chosen by each state is predetermined.
For instance, if you are a resident of California and you took the PSAT in the month of October 2017, you will need a Selection Index score of 223 in order to be considered a semi-finalist in the competition. In order to pass, you'd need a score of 212 if you were living in West Virginia.
Your score on the Selection Index is determined by multiplying the total number of points you received on the Reading, Writing, Language, and Math tests. This number can change not only from state to state but also from year to year.
All of the students who qualify earn high scores, regardless of the specific cutoff that is used for your state; less than one percent of high school students advance to become semifinalists.
Awards
Approximately one thousand applicants to the National Merit Scholarship Program who do not end up becoming finalists are awarded Special Scholarships by various corporate and business organizations. Students are required to submit an initial entry form and meet the criteria set forth by the sponsor.
After that, NMSC makes contact with potential scholarship recipients by way of their high schools in order to request more detailed scholarship applications. After that, the NMSC decides who the winners will be sometime later in the academic year based on their evaluations of the candidates. These grants are either one-time only or can be renewed for up to four additional years.
In the process of applying to colleges, students have the opportunity to compete for a number of different merit-based scholarships; however, the National Merit Scholarship is widely regarded as one of the most prestigious of these awards.
Furthermore, in addition to the prestige that comes with being awarded as a national merit scholar, there are a variety of other advantages to being a part of the program. This is a strong indication of your academic excellence and may enable you to apply for special scholarships.
Preparing for the PSAT/NMSQT is the most effective strategy for increasing one's chances of being selected for the National Merit Scholarship. Don't put off getting ahead until your junior year; do as much as you can to get a head start.
After that, if you do become eligible to apply for finalist standing, you shouldn't write your application by yourself if you do become a finalist. AdmissionSight offers essay editing to assist you with this.
Participants in the National Merit program are evaluated on a wide range of factors in addition to their academic performance, much like applicants to prestigious universities. You should make sure that you have a reliable companion by your side to assist you and guide you through the application process.
To help students improve their grades and admissions chances, AdmissionSight offers private, one-on-one tutoring sessions via Zoom. Our program's graduates routinely achieve SAT and ACT composite scores of 1550+ and 35+, respectively, which is the benchmark score for the nation's most selective universities. Make an appointment now for your free preliminary consultation.