Northeastern University's Ranking: A Holistic Overview
Northeastern University, a prestigious institution based in Boston, Massachusetts, has emerged as a leading player in the world of higher education. Known for its innovative approach to learning and a strong commitment to research, the university has consistently climbed the ranks across various evaluation metrics, earning a high standing in both national and international contexts. Among these, Northeastern University's ranking has been recognized in renowned systems like the U.S. News & World Report, and QS World University Rankings, speaking volumes about its academic prowess and reputation.
With a unique educational model that intertwines academic study with practical, real-world experience, Northeastern has cultivated a distinctive academic ecosystem that attracts students and scholars worldwide. Northeastern University's ranking has significantly been influenced by its dedication to experiential learning.
Most notably, its cooperative education program, known as the co-op, allows students to integrate semesters of coursework with periods of full-time employment. This has not only enhanced the university's standing but has also redefined how education can be delivered for maximum impact.
Northeastern University: An Overview
Northeastern University is a globally recognized, research-intensive institution located in the heart of Boston, Massachusetts. Founded in 1898, the university boasts a rich history and has evolved into a leading educational establishment, primarily known for its innovative model of experiential learning.
Northeastern's pioneering approach to education emphasizes the integration of rigorous academic studies with practical, professional experience through its renowned cooperative education program or co-op. This program allows students to alternate semesters of academic study with full-time employment in positions related to their academic or career interests in more than 90 countries around the world.
The university is composed of several schools and colleges, including the College of Engineering, the D'Amore-McKim School of Business, the Khoury College of Computer Sciences, the College of Social Sciences and Humanities, and the Bouvé College of Health Sciences, among others. Each college offers a diverse array of programs, catering to a wide range of academic interests.
Northeastern's faculty is known for its high level of expertise and commitment to teaching and research. Many are leaders in their fields, producing research that impacts communities globally. The university is home to numerous research centers and institutes that focus on areas ranging from health and security to sustainability and data science.
Northeastern's main campus, characterized by a mix of contemporary and historic buildings, green spaces, and state-of-the-art facilities, is nestled in the vibrant city of Boston, offering students a myriad of cultural, recreational, and internship opportunities. The university also operates regional campuses in Charlotte, North Carolina; Seattle, Washington; Silicon Valley, California; and Toronto and Vancouver in Canada, enhancing its reach and allowing for a broader scope of study and research opportunities.
The Northeastern community is diverse and vibrant. Students hail from all 50 U.S. states and over 140 countries, making it a richly diverse place to learn. Furthermore, the university fosters a spirit of entrepreneurship and innovation, encouraging students to think critically and creatively to solve real-world problems.
Overall, Northeastern University combines the best of a liberal arts college atmosphere with the opportunities and resources typically found in larger research universities. Its unique model of experiential learning, commitment to impactful research, and global perspective set it apart as a leading institution in higher education.
What is the Ranking of Northeastern University?
What is the ranking of Northeastern University? Northeastern University, located in Boston, Massachusetts, is a global research institution renowned for its emphasis on experiential learning. The university has consistently climbed the ranks in several prominent ranking systems, thereby solidifying its position as a top-tier educational institution both nationally and internationally.
U.S. News & World Report
The U.S. News & World Report is a trusted source for education rankings within the United States, publishing comprehensive data about schools, universities, and programs across the country. Rankings are compiled based on various indicators of academic quality, including graduation and retention rates, faculty resources, expert opinion, financial resources, student excellence, and alumni giving. Each of these areas receives a certain weight in calculating the total score.
Northeastern University is ranked #44 among National Universities in the 2022-2023 edition of Best Colleges, according to U.S. News & World Report​
Northeastern University has demonstrated a strong presence in the U.S. News & World Report rankings over the years. Key to its high standing has been the university's unique cooperative education program. Northeastern's co-op program allows students to alternate between periods of academic study and full-time employment in their area of interest. This form of experiential learning is not only academically enriching, but also offers students practical, real-world experience that's valued highly in today's competitive job market.
Northeastern has also been lauded for its commitment to undergraduate research, often ranking high in this category. The university encourages undergraduate students to actively engage in research, which often leads to significant academic and professional development.
Moreover, Northeastern's various colleges, such as the D'Amore-McKim School of Business and the College of Engineering, have garnered individual recognition for their excellence in specific academic disciplines.
Times Higher Education World University Rankings
Northeastern University is ranked #168 in the Times Higher Education World University Rankings for 2023 and #86 in the US College Rankings for 2022.
The Times Higher Education World University Rankings is one of the most comprehensive, balanced, and trusted ranking lists. Universities are evaluated across several categories:
Teaching: the learning environment (worth 30% of the overall ranking score)
Research: volume, income, and reputation (worth 30%)
Citations: research influence (worth 30%)
International outlook: staff, students, and research (worth 7.5%)
Industry Income: innovation (worth 2.5%)
Northeastern University, with its innovative cooperative education model, is known for its strong emphasis on experiential learning, blending rigorous classroom study with practical real-world experience. This focus on education that transcends traditional boundaries, paired with a robust academic and research portfolio, contributes positively to its ranking.
The university is also renowned for its interdisciplinary research, which addresses complex global challenges. It houses multiple centers and institutes dedicated to research in various fields such as health, security, sustainability, and data science. The research output, influence, and the resulting citations significantly impact its THE ranking.
Furthermore, Northeastern's global footprint, including its campus network across North America and its comprehensive study abroad programs, enhances its international outlook. The university is committed to creating a diverse, inclusive environment, drawing students and faculty from across the globe, which is viewed favorably in the ranking process.
QS World University Rankings
The QS World University Rankings is a widely respected ranking system that evaluates universities on a global scale. The QS World University Rankings assess universities on a number of performance indicators across four areas:
Academic reputation (40% of the ranking): Based on an international survey of more than 100,000 academics.
Citations per faculty (20%): A measure of the impact and quality of the research at the university.
Faculty/student ratio (20%): A proxy for teaching quality.
International faculty ratio and international student ratio (5% each): Indicators of the diversity of the university community.
Employer reputation (10%): Based on a survey of more than 50,000 global employers to assess the employability of graduates.
Northeastern University's ranking is placed at #388 in the QS World University Rankings for 2023
Northeastern University's commitment to experiential learning through its cooperative education program, which combines rigorous academic study with real-world professional experiences, has been a key element in its recognition by QS. This unique approach gives students a valuable edge, allowing them to gain practical skills and experiences that enrich their academic understanding and enhance their career prospects.
Furthermore, Northeastern's strong focus on interdisciplinary research to address global challenges has been a significant contributor to its academic reputation. The university is known for its world-class research output and has numerous research centers and institutes working on pivotal areas such as health, security, data science, and sustainability.
In terms of the international faculty ratio and international student ratio, Northeastern also stands out due to its diverse community and its commitment to global engagement. The university attracts students and faculty from across the globe, fostering a multicultural learning environment. Additionally, its study abroad programs and global campus network expand Northeastern's reach beyond the borders of North America.
Why Do College Rankings Matter?
Why do college rankings matter? The importance of college rankings in the world of higher education is multifaceted, and Northeastern University is no exception. While Northeastern University's ranking should not be the sole determiner of the university's value, they provide a snapshot of an institution's performance against a set of broadly accepted indicators, providing valuable insights for prospective students, faculty, and stakeholders.
Validation of Quality: Rankings offer a form of validation for the quality of education provided by a university. When Northeastern University ranks highly, it reaffirms the excellence of its programs, faculty, and resources. This public acknowledgment helps the university attract high-achieving students and esteemed faculty from across the globe, further enhancing the university's reputation and quality.
Visibility and Reputation: A high ranking places Northeastern University in the limelight, enhancing its visibility to a broader audience. This increased recognition often leads to greater prestige and reputation. As its reputation grows, the university can attract additional resources, such as funding for research, partnerships, and collaborations, further elevating its status in the academic community.
Student Decisions: College rankings can play a pivotal role in a prospective student's decision-making process. A high-ranking university like Northeastern is likely to attract ambitious students seeking a reputable institution. Additionally, rankings often influence parents and advisors who play a significant role in the decision-making process. Therefore, the university's ranking can directly impact enrollment numbers and the caliber of applicants.
Alumni Pride and Value: For alumni, the university's high ranking can increase the value of their degree in the job market and foster a sense of pride and connection to the institution. This can lead to stronger alumni networks and increase the likelihood of alumni donations, which further contribute to the university's resources and reputation.
Faculty Recruitment and Retention: Top-notch faculty are drawn to universities that demonstrate commitment to excellence in teaching, research, and service—qualities often reflected in high rankings. For Northeastern, a high position in rankings helps attract and retain leading academics and researchers, further strengthening its academic offerings and research output.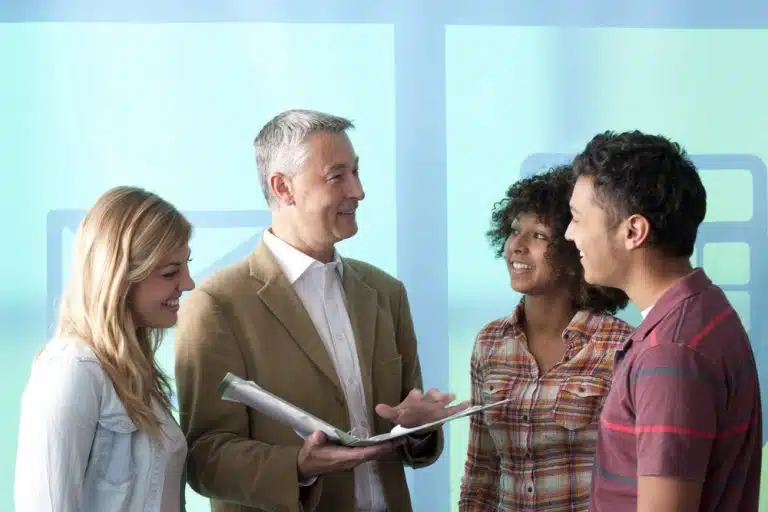 A benchmark for Improvement: Rankings can serve as a valuable benchmark for Northeastern University. They provide insight into areas of strength and potential areas for improvement. By comparing itself to other institutions in these rankings, Northeastern can strategically invest and innovate in areas that will enhance its overall performance and student experience.
While college rankings undeniably play an important role in shaping perceptions and influencing decisions, it's crucial to remember that they are not the only measure of a university's worth. Prospective students should also consider factors such as program fit, campus culture, support services, location, and opportunities for personal and professional growth when choosing a university.
For Northeastern University, with its strong commitment to experiential learning and research, its worth extends far beyond Northeastern University's ranking, offering students a rich, holistic educational experience.
What is the Benefit of Northeastern University's Ranking in College Application?
What is the benefit of Northeastern University's ranking in college application? The influence of Northeastern's ranking on college applications can be significant, carrying a range of benefits for both the university and prospective students.
Attracting High-Quality Applicants: High rankings serve as a beacon for talented, ambitious students seeking a reputable institution for their higher education. For Northeastern University, a strong showing in rankings such as those by U.S. News & World Report, QS World University Rankings, or Times Higher Education can attract high-caliber applicants who are motivated to contribute to the academic community and uphold the institution's reputation for excellence.
Increased Visibility: With a high ranking comes increased visibility. When Northeastern University ranks well, it draws the attention of prospective students, their families, and guidance counselors around the world. This increased exposure can lead to a broader and more diverse applicant pool, enhancing the university's multicultural and inclusive environment.
Reinforcing Reputation: A strong ranking can reinforce Northeastern's reputation as a leading global institution, renowned for its distinctive cooperative education program and commitment to research. This reputation can be a decisive factor for students who want to benefit from Northeastern's unique approach to experiential learning and its strong emphasis on preparing students for global challenges.
Employment Prospects: Post-graduation outcomes are an essential factor for many applicants. A degree from a highly-ranked institution like Northeastern University can carry significant weight in competitive job markets. Employers often view graduates from high-ranking universities as having a robust education, practical skills, and a drive to succeed.
Scholarly Community: High rankings can also attract world-class faculty, leading to a vibrant scholarly community. This quality of education and community can be an attractive factor for prospective students seeking to learn from and work alongside leading scholars and researchers.
Financial Support: Universities with high rankings often have larger endowments and funding, enabling them to offer generous financial aid packages or scholarships. For many prospective students, the availability of financial support is a key factor in their college decision process.
Northeastern University's ranking certainly adds value to a college application, it is also important to remember that rankings do not tell the whole story about a university's offerings. Prospective students should consider many factors, including program specifics, faculty, campus culture, student support services, and opportunities for personal and professional development. Each of these elements contributes to the overall educational experience and should be a part of a well-rounded college decision process.
The Future of Northeastern University's Rankings
Northeastern University is on an upward trajectory. Its commitment to innovative teaching methods, research, and global outreach continues to attract students and faculty from around the world. It is expected that NEU's approach to experiential learning and its integration of study with real-world work experience will influence other institutions in the future.
As Northeastern expands its range of programs and continues to establish itself as a hub for cutting-edge research, irankings will likely continue to rise. However, it's important to remember that while rankings offer a general benchmark, they don't capture every aspect of a university's value. It's the unique blend of opportunities, experiences, and community that makes Northeastern an excellent choice for many students.
In conclusion, Northeastern University's ranking affirms its status as a leading higher education institution. These rankings reflect its innovative approach to education, commitment to research, and a strong sense of community. These strengths, coupled with its rising reputation, indicate that Northeastern is a university to watch in the years to come.
Want to learn more about your chances of getting into Northeastern University? You've come to the right place. At AdmissionSight, we have over 10 years of experience guiding students through the competitive admissions process.
AdmissionSight can help you put your best foot forward when applying to college this fall. Contact us today for more information on our services.