Northeastern vs Pitzer
When it comes to selecting a university, there are numerous factors to consider, such as location, academic offerings, tuition costs, admission requirements, student life, faculty diversity, alumni network, research opportunities, reputation, campus safety, sustainability initiatives, athletics programs, and student support services. In this article, we take an in-depth look at Northeastern vs Pitzer to help you make an informed decision.
Northeastern vs Pitzer: Ranking and Reputation in the Education Industry
Both Northeastern and Pitzer enjoy an excellent reputation in the education industry, with high rankings and accolades from reputable sources. Northeastern is consistently ranked as one of the top universities in the United States by U.S. News & World Report, Forbes, and Times Higher Education. In the latest U.S. News & World Report, Northeastern University ranked #44 among national universities for 2022-2023. Pitzer is considered one of the top liberal arts colleges in the country, with recognition for its commitment to social justice and sustainability. Pitzer ranked #36 in the latest U.S. News & World Report.
In addition to their high rankings, Northeastern and Pitzer have also received recognition for their innovative programs and initiatives. Northeastern's co-op program, which allows students to gain real-world experience through internships and co-op placements, has been praised for its effectiveness in preparing students for the workforce. Pitzer's Community Engagement Center provides students with opportunities to engage with local communities and work towards social justice causes.
Furthermore, both institutions have a strong commitment to diversity and inclusion. Northeastern has been recognized for its efforts to increase diversity among its student body and faculty and has implemented programs to support underrepresented groups. Pitzer has a long-standing commitment to diversity and social justice and was one of the first colleges in the country to establish a gender-neutral housing option for students.
Location and Campus Environment
Located in Boston, Massachusetts, Northeastern University features a vibrant campus in the heart of the city, surrounded by prestigious institutions such as Harvard and MIT. The urban environment offers plenty of opportunities for internships, research, and cultural experiences. On the other hand, Pitzer College is situated in Claremont, California, in a more suburban setting, with easy access to Los Angeles. The campus features beautiful Spanish-style architecture and a relaxed atmosphere, with green spaces and water features.
One of the advantages of Northeastern University's location is its proximity to major companies and organizations. Students have the opportunity to participate in co-op programs and gain real-world experience in their field of study. Additionally, the city of Boston offers a diverse range of food, entertainment, and sports options, making it an exciting place to live and study.
Meanwhile, Pitzer College's suburban location provides a more peaceful and intimate atmosphere for students. The college is part of the Claremont Colleges consortium, which allows students to take classes and participate in activities at the other colleges in the group. The surrounding area also offers hiking trails, parks, and local farmers' markets, providing a more laid-back lifestyle for students who prefer a quieter environment.
Northeastern vs Pitzer: Academic Offerings and Curriculum Structure
Both Northeastern and Pitzer Universities offer a wide range of academic programs but with different structures. Northeastern follows a co-op model, where students alternate between periods of full-time academic study and full-time work experience. This approach allows students to gain hands-on industry experience, build their professional network, and explore career interests. Pitzer, on the other hand, follows a more traditional liberal arts model, with a focus on interdisciplinary studies, social justice, and sustainability.
Additionally, Northeastern offers a unique program called NUin, which allows students to spend their first semester studying abroad in one of several international locations. This program provides students with a global perspective and the opportunity to immerse themselves in a new culture while still earning academic credit toward their degree.
Pitzer, on the other hand, offers a program called the Community Engagement Center, which connects students with local organizations and community partners to work on projects related to social justice and sustainability. This program allows students to apply their classroom learning to real-world issues and make a positive impact in their community.
Northeastern vs Pitzer: Tuition Costs and Financial Aid Opportunities
As for tuition costs, Northeastern tends to be more expensive than Pitzer, with an annual tuition of around $55,000, compared to Pitzer's $56,000. However, both universities offer generous financial aid packages, including scholarships, grants, and loans, making education accessible to students from diverse backgrounds. It's worth noting that Northeastern's co-op program can also help offset the cost of education by providing paid work opportunities.
Additionally, Northeastern and Pitzer both have dedicated financial aid offices that can assist students in navigating the financial aid process and finding the best options for their individual needs. These offices can provide guidance on filling out the Free Application for Federal Student Aid (FAFSA), understanding loan repayment options, and exploring alternative funding sources such as work-study programs and external scholarships.
Admission Requirements and Application Process
Admission requirements for Northeastern and Pitzer are similar, with standardized test scores, transcripts, essays, and letters of recommendation being required. However, Northeastern places more emphasis on the co-op experience and practical skills, while Pitzer values a holistic approach to admissions and looks for students who are passionate about social justice and sustainability. The application process for both universities is straightforward, with online applications and personalized support from admissions counselors.
It is important to note that both Northeastern and Pitzer offer test-optional admissions, meaning that students can choose not to submit standardized test scores if they feel that their scores do not accurately reflect their academic abilities. Additionally, both universities offer need-based financial aid and merit scholarships to help make college more affordable for students.
Once admitted, students at Northeastern have the opportunity to participate in the university's renowned co-op program, which allows them to gain real-world work experience in their field of study. Pitzer students, on the other hand, have the option to participate in the college's unique Farm and Garden program, which provides hands-on experience in sustainable agriculture and environmental stewardship.
Northeastern vs Pitzer: Student Life and Extracurricular Activities
When it comes to student life, both Northeastern and Pitzer offer a wide range of extracurricular activities, clubs, and events. Northeastern has a vibrant student association, with over 300 student organizations, ranging from cultural clubs to academic societies, sports teams, and music bands. Pitzer has a strong emphasis on community engagement and social justice, with student-led initiatives such as the Farm-to-Table program, the Community Engagement Center, and the Green Bike Program.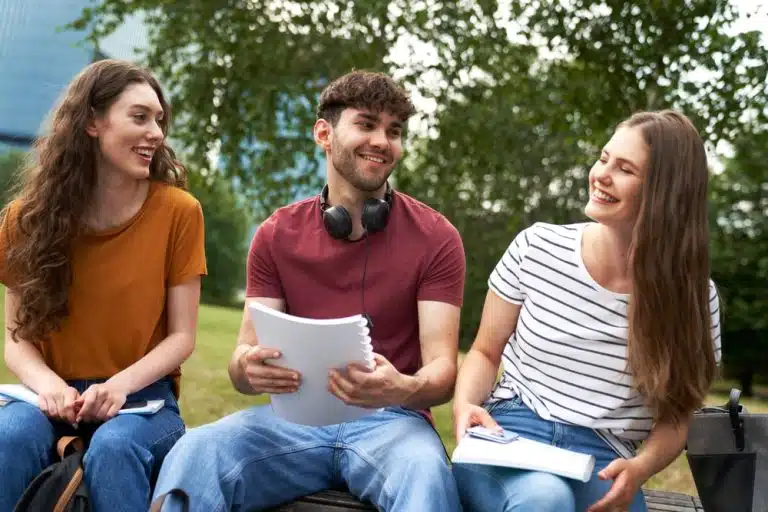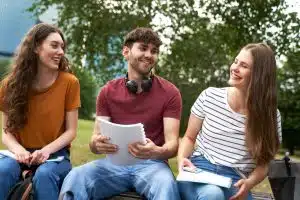 Additionally, both universities offer opportunities for students to get involved in research and internships. Northeastern has a co-op program that allows students to gain real-world experience in their field of study, while Pitzer has a strong emphasis on experiential learning through internships and research projects. These opportunities not only enhance students' resumes but also provide valuable hands-on experience that can help them succeed in their future careers.
Faculty and Student Body Diversity
Faculty and student body diversity is an important aspect of the college experience, and both Northeastern and Pitzer pride themselves on their commitment to inclusivity and diversity. Northeastern has a diverse faculty, with over 60% of professors being female or underrepresented minorities. Pitzer has an inclusive community, with a student body that comes from over 40 states and countries, and a faculty that reflects diverse disciplinary perspectives and backgrounds.
Furthermore, both Northeastern and Pitzer have implemented various initiatives to promote diversity and inclusion on their campuses. Northeastern has established the Office of Institutional Diversity and Inclusion, which provides resources and support for underrepresented groups and promotes diversity education and awareness.
Pitzer has a Diversity Committee, which works to create a welcoming and inclusive environment for all students and faculty and offers various programs and events to celebrate diversity and promote cultural understanding.
Career Services and Alumni Network
Preparing for a successful career is a significant concern for many college students, and both Northeastern and Pitzer have robust career services and alumni networks.
Northeastern's co-op program provides valuable work experience and mentoring opportunities, while the Career Development Office offers job search assistance, resume building, and interview training. Pitzer offers a close-knit community of graduates committed to social justice and environmental sustainability, with a dedicated Alumni Office that supports mentoring, networking, and career counseling.
Additionally, both universities offer various career-related events and workshops throughout the year. These events provide students with the opportunity to network with professionals in their field of interest, learn about different career paths, and gain valuable insights into the job market.
Northeastern hosts career fairs, employer information sessions, and alumni panels, while Pitzer offers workshops on resume writing, job search strategies, and graduate school applications. These resources and events are designed to help students and alumni achieve their career goals and make meaningful contributions to their communities.
Research Opportunities and Facilities
Research opportunities and facilities vary depending on the academic field, but both Northeastern and Pitzer offer state-of-the-art labs, libraries, and research centers. Northeastern has a strong emphasis on STEM fields, with funding opportunities for undergraduate research projects and partnerships with industry leaders. Pitzer's research focuses on social justice and sustainability, with centers such as the Robert Redford Conservancy, the Firestone Center for Restoration Ecology, and the Pitzer College Art Galleries.
Additionally, both Northeastern and Pitzer offer opportunities for interdisciplinary research. Northeastern's research centers, such as the Global Resilience Institute and the Institute for Health Equity and Social Justice Research, encourage collaboration across fields. Pitzer's Interdisciplinary Program allows students to design their own majors and conduct research that spans multiple disciplines. These opportunities allow students to explore complex issues and develop innovative solutions.
Campus Infrastructure and Amenities
Campus infrastructure and amenities can significantly impact the college experience, and both Northeastern and Pitzer have invested in modern facilities and convenient amenities. Northeastern has recently renovated its dining and residential facilities, added a new athletics complex, and expanded its research centers. Pitzer has modernized its dining hall, added a new science center, and upgraded its student housing options.
In addition to these recent upgrades, Northeastern has also invested in sustainable infrastructure, including a LEED-certified building and a green roof. The university has also implemented a bike-sharing program to encourage eco-friendly transportation on campus.
Pitzer, on the other hand, has focused on creating a strong sense of community through its amenities. The college has a student-run organic farm, which provides fresh produce for the dining hall and allows students to learn about sustainable agriculture. Pitzer also has a meditation garden and a community kitchen, which are both popular gathering spots for students.
Study Abroad Programs
Studying abroad is a fantastic opportunity for students to gain global perspectives, learn new languages, and embrace cultural diversity. Both Northeastern and Pitzer offer extensive study abroad programs, with partnerships with universities around the world. Northeastern has signature programs in countries such as Australia, Brazil, China, and Italy. Pitzer has a unique program in Botswana that focuses on sustainable development, as well as programs in Asia, Europe, and South America.
Studying abroad not only enhances a student's academic experience but also provides personal growth and development. Living in a foreign country allows students to step out of their comfort zones, adapt to new environments, and develop independence and self-reliance. Additionally, students who study abroad often have a competitive edge in the job market, as employers value individuals with international experience and cross-cultural communication skills.
Both Northeastern and Pitzer offer various types of study abroad programs, including semester-long programs, short-term programs, and co-op opportunities. These programs cater to different academic interests and majors and provide students with the flexibility to choose a program that best fits their needs. Furthermore, both universities offer financial aid and scholarships to help students cover the costs of studying abroad, making it an accessible opportunity for all students.
Internship Opportunities
Internships are a critical part of gaining real-world work experience and building a professional network. Both Northeastern and Pitzer offer excellent internship opportunities, with Northeastern's co-op program being a particularly noteworthy offering. Northeastern has partnerships with over 3,000 employers, including leading companies such as Amazon, Google, and PwC. Pitzer has a strong commitment to community engagement, with service-learning opportunities, internships, and research projects focused on social justice issues.
Additionally, both Northeastern and Pitzer have dedicated career centers that offer resources and support for students seeking internships and other professional opportunities. These centers provide guidance on resume and cover letter writing, interview preparation, and networking strategies. They also host career fairs and employer information sessions, connecting students with potential employers and helping them to explore different career paths.
Athletics Programs and Facilities
Athletics can play a significant role in the college experience, whether through organized sports, club teams, or fitness programs. Both Northeastern and Pitzer offer modern athletics facilities and competitive sports programs. Northeastern boasts a strong Division I athletics program, with 18 varsity teams competing in the Colonial Athletic Association. Pitzer has a competitive Division III athletics program, with nine varsity teams competing in the Southern California Intercollegiate Athletic Conference.
In addition to varsity sports, both Northeastern and Pitzer offer a variety of intramural and club sports for students to participate in. These programs allow students to stay active and compete in a more relaxed and social setting. Northeastern offers over 30 club sports, including ultimate frisbee, quidditch, and equestrian. Pitzer offers a range of intramural sports, such as basketball, soccer, and volleyball, as well as club sports like rock climbing and yoga.
Northeastern vs Pitzer: Graduation Rates and Employment Outcomes
Graduation rates and employment outcomes are significant indicators of the value of a college education. Both Northeastern and Pitzer have high graduation rates and impressive employment outcomes. Northeastern's four-year graduation rate is unfortunately not available at the moment but, Pitzer has a four-year graduation rate of 81%. As for employment outcomes, Northeastern graduates have a median salary of $70,000, and Pitzer graduates have a median salary of $63,000.
Conclusion: Northeastern vs Pitzer
Overall, both Northeastern and Pitzer Universities offer exceptional educational experiences, with different strengths and approaches. Whether you prefer an urban or suburban setting, a co-op or a liberal arts model, or a focus on STEM or social justice, there is a university that can meet your needs and aspirations.
Want to learn more about comparing Northeastern with other top and well-known Universities and Colleges in the country? You've come to the right place. At AdmissionSight, we have over 10 years of experience guiding students through the competitive admissions process.
AdmissionSight can help you put your best foot forward when applying to college this fall. Contact us today for more information on our services.