Northwestern Application Portal
What Application Portal Does Northwestern Use?
Northwestern is a renowned private research and teaching university in the United States. It is ranked tenth among national universities by U.S. News and World Report, and its educational programs are recognized both nationally and globally.
Applicants from around the globe often inquire about "What application portal does Northwestern use?" The Common Application and Apply Coalition with Scoir serve as Northwestern application portal options for undergraduate applicants.
The Common App and Coalition App are both standardized application forms that allow students to apply to multiple colleges and universities using one application.
In addition to these application platforms, Northwestern has been a part of the QuestBridge College Match program since 2009. The QuestBridge College Match Program connects colleges and universities with high-achieving low-income pupils. If you are a Finalist who ranked the university, Northwestern will receive your National College Match application. There is no need to submit a Common App or Coalition App.
Apart from completing an application through the Northwestern application portal, students will also need to submit transcripts, test scores, school reports, and personal essays.
Northwestern also requires a letter of recommendation and a secondary school report, which should be completed by the student's guidance counselor or another school official.
Once your application has been filed, we will send you an email with a personalized link and instructions on how to access the Applicant Status Portal, which you may use to track the status of your application.
It is important to note that Northwestern University has multiple schools which each have different application requirements. Students are advised to check the specific school website for complete information.
How to Register for the Northwestern Application Portal?
The Common App and Coalition App are utilized to submit application to Northwestern. Students are often curious about "How to register for the Northwestern application portal?" Let's go over the process of registering for the Northwestern application portal options, so you can submit your application with confidence.
Common Application
Enter www.commonapp.org into your computer browser to view the Common Application website.
Select the "Apply" button in the upper right-hand corner of the page to submit your application.
Select "Create an Account," then enter your name, email address, and password when requested.
After creating an account, you will be prompted to complete a profile with your basic personal information, such as your address and various contact information.
When you have completed your profile, you will be sent to a page labeled "College Search." On this page, you can look for colleges and universities that will accept the Common Application. Look for Northwestern and then click "Add to My Colleges."
You will be able to begin filling out the application as soon as Northwestern is added to your list of potential universities.
Coalition Application
When you get to their website, www.coalitionforcollegeaccess.org, click the "Create a Scoir Account" option.
Create a username (which will be your email address) and a password for your account.
You will then have access to the "Coalition Locker and Application Service."
You can begin by selecting a few colleges that interest you, followed by providing some basic demographic information about yourself.
In the Coalition App, look for Northwestern University and add it to your college list.
You'll be ready to go as soon as you finish that step and have full access to the Coalition App website.
QuestBridge Application
The first step in applying for a full four-year scholarship to one of QuestBridge's college partners is to fill out a free online application through National College Match. If you are picked as a Finalist in the competition, this application will act as your application to one of its college partners.
Application Components
Information on your educational background, extracurricular activities, family life, and financial situation
Two essays and two brief responses
Your high school counselor's school report
Two recommendations from teachers
The School's Profile (optional, but highly recommended)
Transcripts from the student's present high school and any other transcripts (unofficial transcripts can also be submitted)
All presently available score reports from standardized tests (if taken). QuestBridge accepts scores from the SAT, ACT, Subject Tests, IB, AP, and TOEFL (unofficial test score reports can also be submitted)
Some colleges may have additional supplement questions or application materials in addition to the Common App, Coalition App, or QuestBridge app, so students should check each institution's website for specific needs.
What Time Is Northwestern Application Due?
Applying to college can be a stressful process, and one of the most important things to keep track of is the application deadline. So, what time is Northwestern application due?  The application deadline for Northwestern University varies depending on the program.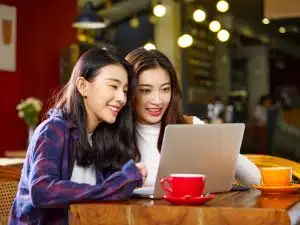 For undergraduate students, the deadline for Regular Decision is January 2nd, while the deadline for Early Decision is November 1st.
Students must submit their section of the application online by 11:59 p.m. local time on the specified deadline date. Admissions can still accept supplemental materials from high schools after the deadline if necessary.
Some programs and schools at Northwestern may have earlier deadlines for specific materials, such as portfolios and recommendations, so be sure to check the application requirements for your program of interest.
To ensure that your application is submitted on time, it's important to start the application process early and to stay organized. Make sure you have all the necessary materials and information ready before the deadline and double-check your application for errors before submitting it.
How Does Northwestern Notify Acceptance?
College admissions decision day is both exciting and nerve-wracking. At Northwestern, the decisions will be released in mid-December for Early Decision applicants and in late March for students who applied for the Regular Decision program. Now, how does Northwestern notify acceptance?
Decisions will be available for viewing on the Northwestern Applicant Status Portal. Admissions will then notify you by email at the address you submitted in your application.
If you are admitted and your family has completed the College Scholarship Service Financial Aid Profile (CSS Profile), you will be notified of the details of your financial aid award within one week of your admission decision.
Northwestern University uses an online system to notify applicants of their acceptance status. It is important to regularly check your email and the online application status page for updates on your application status.
How Hard Is It to Get Accepted Into Northwestern?
How hard is it to get accepted into Northwestern? Northwestern University is a highly selective institution, known for its rigorous academic programs and outstanding faculty. The admissions process at Northwestern is competitive, and the acceptance rate is relatively low.
Admissions to Northwestern are based on a holistic review of the student's application. When reviewing applications, Northwestern undergraduate enrollment officers consider the "fit factor" using the three categories listed below:
Academic growth and intellectual curiosity
Involvement and community
Personal characteristics
These will be reflected in a student's academic achievements, extracurricular activities, essays, letters of recommendation, and test scores. The admissions committee looks for students who have demonstrated a high level of academic achievement and are well-rounded, engaged, and motivated individuals who will contribute to the university community.
The acceptance rate for Northwestern University for the Class of 2026 was 7 percent. In the early and regular admissions rounds, the University received 51,554 applications, an increase of about 4,000 from the previous year. A total of 3,609 students gained admission to  Northwestern in 2022.
To increase your chances of being accepted, it is important to have a strong academic record, including good grades and test scores. You should also have a well-rounded profile, including extracurricular activities, community service, and leadership experience. Additionally, essays and letters of recommendation are also important factors in the admissions process, so make sure to put a lot of effort into them.
Applying to Northwestern can be daunting, especially given the university's low acceptance rate and prestige as a top-ranked national university. However, if you put enough time and effort into your application, you will have a chance among the pool of prospective students.
Now that you have an idea of how to apply to Northwestern, including completing the Northwestern application portal, you should feel more confident in walking your journey to getting into Northwestern. If you believe you still need assistance during your preparation, AdmissionSight is here to help.
At AdmissionSight, we have over 10 years of experience guiding students through the competitive admissions process to get accepted to the top universities in the world. On average, 75% of our students are admitted to an Ivy League university, Stanford, MIT, UChicago, and Caltech, one of the highest track records in the industry. Feel free to set up an appointment today to book your initial consultation.