Northwestern Dorm Room
Where Do Most Students Live At Northwestern?
Where do most students live at Northwestern? During their first two years on campus, incoming first-year students live in Northwestern dorm rooms located in residence halls and colleges and/or special-interest housing (including fraternities and sororities). Throughout their stay at Northwestern, students can still choose among these possibilities.
Every building is a part of a residential area, which is made up of a group of buildings with similar amenities, personnel, and features. Students are urged to live outside of their building, take advantage of the local attractions, and socialize with a larger range of their neighbors over meals and through programming.
The two basic types of housing are residential colleges and residence halls. The level of faculty engagement is the main distinction between them. All the services and resources a student requires for a fulfilling residential experience are available in the residence halls. Residential colleges provide increased programming and engagement possibilities for faculty as well as community continuity brought about by a culture of reoccurring residents and enduring faculty relationships.
Residence Halls
There are a variety of classic residence halls on campus, housing anywhere from 25 students to more than 500. Every structure has a distinct personality, spirit, and benefits.
Living in the residence halls is a fantastic way to meet individuals from all around the world. Programs to assist students in making friends and succeeding are typically planned by resident assistants and student leaders from Area Councils.
The following amenities are available in the residence halls: resident assistants, resident directors (who may reside in an adjacent building), area council leaders, and programming.
Residence Colleges
There are 40 to 250 students in residential colleges. Others are multi-thematic while some have a single unifying topic, like international studies. A faculty member who serves as Faculty Chair oversees each college.
For the fellows program, chairs and student officers recruit faculty and staff members to encourage faculty presence through meals at the college, informal presentations known as firesides, and tours across campus and Chicago. Additionally, fellows frequently supervise residents as research assistants through a specifically funded program and direct short credit-bearing lectures for college members.
Some of the features of residential colleges:
Resident Assistants
Resident Directors (who may reside in a nearby building)
Residential College Board (RCB) leaders
College Staff Members (Faculty Chairs, Associate Chairs, and Assistant Chairs)
Credit-bearing Seminars
Theme-based Communities
Reserved Dining Hall Spaces (for faculty engagement)
Special Interest Housing
Students who opt to live with individuals who have a particular academic or personal interest are placed in special interest housing. A special interest housing community might occupy a section of a dorm or have "exclusive usage" of a modest home.
Houses for Fraternities and Sororities – After their freshman year, students who belong to on-campus fraternities and sororities have the choice to live in the chapter house. Living in a chapter house may not be an option for every member and may depend on criteria and expectations from the chapter.
GREEN House – GREEN House, a special-interest housing choice built around the concept of sustainability, is located at 2303 Sheridan Road. Every week, the neighborhood has a Green Tea that includes a casual presentation or discussion about environmental issues. There are ping pong and pool tables in the main lounge of the building.
Fun fact: Group Residence for Environmental Engagement at Northwestern is the reason why the word "GREEN" is usually capitalized.
Sigma Alpha Iota – 720 Emerson St. is the ideal location for gatherings because it has a large and distinctive lounge area on the first floor and the lower level. The structure preserves a historic beauty with its gothic bricks and offers distinctive rooms in various sizes and styles.
Fun fact: Sigma Alpha Iota is a music fraternity for women.
All Gender Housing
In certain sections of Northwestern's campus dorms, students of any sex, gender, or gender identity is allowed to share a Northwestern dorm room or suite. This arrangement is known as All Gender Housing.
The main goal of such a strategy is to ensure that all students are in a secure and pleasant environment by offering housing options that consider all identities and preferences. The option to participate in all-gender housing is available to all undergraduate students.
How Do Dorms Work At Northwestern?
How do dorms work at Northwestern? For all new first- and second-year undergraduate students as well as all prospective undergraduate transfer students, Northwestern University has a residency requirement. This university-wide program aims to aid in both social and academic transitions.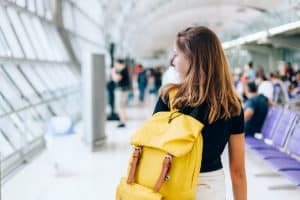 The first two years of residence are a requirement for all incoming first-year students. Living on campus for the first year is a requirement for all new transfer students. When they return to school after taking part in university-sponsored activities (such as internships and study abroad) or requesting a leave of absence, students who did so will need to complete the two-year residency requirement.
The housing contract's roommate section can be completed in one of two ways:
1. You'll need their name and NetID if you already have a roommate in mind. For your group's assigned rooms, you will choose your housemates. You will use this to ask for roommates or reply to one that has been made already.
Like "friend requests," roommate groups require the chosen roommate(s) to accept the request. After you make changes and submit this form, invitations/updates will be emailed to everyone listed. You may only be a part of one group at once, kindly take note. You can always modify your roommate groupings using the "edit choices" option after submitting your contract.
2. If you do not specifically request a roommate, Residential Services will assign you one at random using the building and roommate preferences you specify on the housing contract.
Residence halls and residential colleges are the two types of housing that Residential Services provides. Everyone offers a special chance for involvement and development.
Whatever their housing arrangement, all students participate in a similar residential experience by residing in a community with shared services, amenities, programming, staff, and faculty-in-residence.
What Do Northwestern Dorms Come With?
All options for undergraduate accommodation can be categorized into one of three main living arrangements: standard, open suite, or closed suite.
What do Northwestern dorms come with? Provided below are descriptions of these Northwestern dorm rooms to give a general impression of the type of living conditions in each community.
Conventional Style
A shared bathroom follows a succession of rooms in traditional houses. By gender, the residents are divided. There are specified areas throughout the facility where there are social lounges and study areas.
Suite Style
Closed suites are made up of a group of rooms, a living area, and a bathroom (or bathrooms). A kitchen is also included in certain suites. Not every suite will be occupied by a single gender. The residents of that suite and their guests are only permitted to use the bathroom(s) and common area.
Common Furnishings
The University offers one of each in Northwestern dorm rooms in undergraduate housing, regardless of the housing style:
Twin bed (with a twin extra-long mattress)
Desk
Desk chair
Closet or dresser
Wastebasket
Singles would receive one of each item, doubles would receive two of each, and triples would receive three of each since these are per occupant.
Some benefits of living on campus include:
Internet access
Cable TV
Housekeeping
24/7 maintenance
Mail delivery service
Free laundry
Vending
24/7 staff assistance
How Much Is the Room And Board At Northwestern?
The Cost of Attendance is a projection of your costs while you are a Northwestern student. These costs serve as a gauge of financial need and the amount of financial aid that can be offered.
How much is the room and board at Northwestern? Based on the typical cost of a double room on campus with an unrestricted meal plan; the same sum is utilized for students living in residences off campus.
Budgets for Full-Time Undergraduate Students in 2022–2023
| | | | | |
| --- | --- | --- | --- | --- |
| | Living On-Campus | Living Off-Campus Apartment | Being a Resident Assistant | Living with Relatives and Commuting |
| Tuition Fee | $62,391 | $62,391 | $62,391 | $62,391 |
| Other Fees | $1,077 | $1,077 | $1,077 | $1,077 |
| On-Campus Room/Board | $19,440 | $0 | $0 | $0 |
These are costs incurred directly by Northwestern. These expenses are listed on your quarterly invoice and are determined by the University.
Additional Information for Room and Board
Please be aware that the housing tiers have changed for the academic year 2022-2023.
| | | |
| --- | --- | --- |
| Tiers | Rate | Buildings |
| Triple | $9,930 |  630 Emerson, 1871 Orrington, Allison, Bobb-McCulloch, Willard |
| Double | $10,377 | 720 Emerson (Sigma Alpha Iota), Bobb-McCulloch, Sargent |
| Double | $11,025 | 1856 Orrington, 1871 Orrington, 2303 Sheridan, 2307 Sheridan, 2313 Sheridan, 2347 Sheridan, 2349 Sheridan, 630 Emerson, 636 Emerson, 640 Emerson, 710 Emerson, Ayers, Chapin, East Fairchild, Elder, Jones, NMQ, SMQ, Rogers, West Fairchild |
| Double | $11,748 | 1838 Chicago, Allison, Goodrich, Kemper, Schapiro (formerly 560 Lincoln), Shepard, Slivka, Willard |
| Single | $12,438 | 1871 Orrington, 2307 Sheridan, 2313 Sheridan, 2347 Sheridan, 636 Emerson, 640 Emerson, 710 Emerson,  720 Emerson (Sigma Alpha Iota), East Fairchild, Lindgren, Sargent, West Fairchild |
| Single | $13,164 | 1838 Chicago, 1856 Orrington, 2303 Sheridan, 630 Emerson, Allison, Ayers, Chapin Hall, Elder, Foster-Walker, Goodrich, Jones, Kemper, Lindgren, NMQ, SMQ, Rogers, Schapiro (formerly 560 Lincoln), Shepard, Slivka, Willard |
The Open Access meal plan will be made available to all first- and second-year students. The Open Access Meal Plan offers 3 Guest Meals per quarter, $125 Dining Dollars, and UNLIMITED meal swipes per week in any of the four resident dining halls. This includes having the freedom to enter and exit the dining room several times during any mealtime. Meals are served every day of the week throughout the academic year, and hours are listed on the dining website.
What Is Special About Northwestern's Residential Life?
What is special about Northwestern's residential life? Every building is a part of a residential area, which is made up of a group of buildings with similar amenities, personnel, and features. Students are urged to live beyond their Northwestern dorm rooms and residential buildings, take advantage of the local attractions, and socialize with a larger range of their neighbors over meals and through programming. About 60% of students live in housing that is owned, operated, or affiliated with the college while 40% of students live off campus.
Living, working, and spending time with others are key parts of the Northwestern experience, and they must be learned and practiced. The houses on campus are the ideal location for this.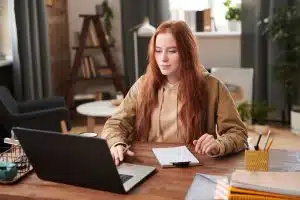 Daily servings of excellent chef-inspired meals with inclusive options for students reflect the diversity of the Northwestern community. In order to ensure that everyone feels included and respected, Northwestern Dining focuses on serving fresh foods that have been prepared with care to fit the requirements of the students.
This is called inclusive dining. Northwestern provides options to satisfy the wide range of demands of the student body, including numerous vegetarian and vegan selections in the four residential eating commons and numerous retail sites on campus.
Halal food is available at all dining commons upon request, and the school also has two Kosher Kitchens (at Allison and Elder dining commons).
A housing and/or food plan accommodation may be required due to several medical conditions, disabilities, psychological issues, or financial factors.
A physical modification to a room for therapeutic or medical purposes, a particular style of space or room, or a range of dietary alternatives or limits are a few examples. The process for requesting accommodations is designed to, whenever practical, enable students to engage fully in Northwestern's residential program while still being on campus.
Requests for exceptions to the University's two-year residency requirement and/or meal plan contract may, in exceptional circumstances, be taken into consideration when the university is unable to discover an adequate accommodation. This may be considered due to physical or psychological issues, financial constraints, family obligations, age, or other circumstances.
Being a resident at Northwestern is a significant adjustment, and settling in on campus is challenging.  You can utilize the amenities provided by the residence halls, such as the Resident Assistants, to your advantage.  It's advantageous for networking if you have the chance to interact with the faculty in a residential institution. Call Residential Services or make a maintenance request online if there is a problem.
Spend some time making your Northwestern dorm room feel like home, whether that be with décor, mementos that bring back fond memories, or cozy furnishings. While there are many kinds of colleges and residence halls at Northwestern, each one is what you make of it. Whatever your accommodation is, you can feel at home on campus.
It's not just Northwestern's residential life that makes students want to attend this prestigious school. As the "Ivy of the Midwest," Northwestern University is a member of the Big 10 athletic league conference and it offers prominent, top-level academic and performing arts programs. If you want to secure your spot in the acceptance rate in the next admissions cycle, start preparing for a strong application with AdmissionSight.
Being one of the leading admissions consultation companies in the country, AdmissionSight can assist you in every step of the demanding admissions processes of the top universities. Start by booking an initial consultation with us today.