Northwestern Music Program
If you are a senior in high school and have a deep love for music, you may be thinking about applying to a college like the Northwestern music program, which is known particularly for its high caliber.
If you are interested in pursuing a career in music performance, music education, academia, or any other field that falls under the broad umbrella category of music, it is essential to conduct in-depth research on a variety of programs, like that of Northwestern music program to compare and contrast what each has to offer its music students in order to make an informed decision about which school is best suited to meet your needs.
It is essential to choose a college that provides professional-level conservatories, rigorous training opportunities, and world-class instruction from faculty members who are leading experts in their field if you intend to pursue a career in the music industry.
Privately funded and widely regarded as one of the most prestigious educational institutions in the United States, Northwestern University can be found in Evanston, Illinois, about an hour's drive west of Chicago.
In addition to a large number of graduate and professional programs, the university is home to six distinct undergraduate colleges, each of which offers a variety of degree programs in a specific field. One of these is the Bienen School of Music, which was given its name in recognition of Henry Bienen, the former president of Northwestern University, and Leigh Bienen, his wife. The Bienen School of Music houses the Northwestern music program.
Does Northwestern have a Music Program?
Does Northwestern have a music program? Absolutely, yes! The illustrious faculty of the Northwestern music program provides a demanding education on par with that of a conservatory, with the goal of producing musicians of the very highest caliber.
The Northwestern music program has exceptionally well-rounded students who reap the benefits of receiving this training at a major research university that places equal value on academic and musical accomplishments. A one-of-a-kind creative voice can be produced by combining exceptional musical ability, acute intelligence, and an insatiable curiosity about the wider world.
The Northwestern music program's faculty's unrivaled dedication to collaborative teaching is the most important factor in the process of cultivating and nurturing that voice in each individual student. Students have the opportunity to pursue a wide variety of interests thanks to the breadth and depth of the programs we offer.
Students have a plethora of opportunities outside of the classroom to initiate and participate in projects that promote learning, personal growth, and community involvement. Students are in a prime position to take advantage of this great city's world-class music-making and other cultural resources thanks to the location of our campus just to the north of Chicago.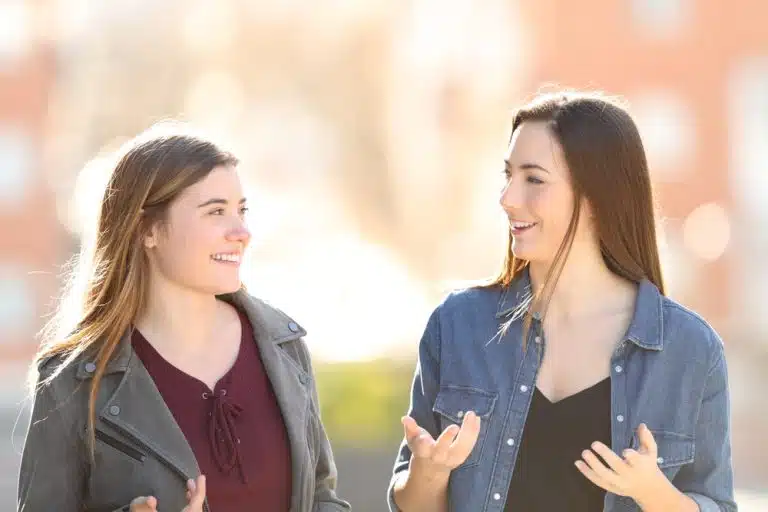 An education from the Bienen School of Music equips students with skills and values that will prepare them for success no matter where their interests may lead them. These skills and values include superb musicianship, a mastery of communication, a sense of discipline, and a commitment to excellence. At Northwestern, they are excited about the opportunity to help the upcoming generation of artists navigate this path.
What is the Northwestern Music Program like?
Knowing what the music program at Northwestern is, you might be wondering what is the Northwestern music program like. Studying music at Northwestern puts you in close proximity to students and departments from a wide variety of other fields, which is one of the major draws of this particular academic program.
Naturally, there is a distinguished faculty available for those who choose to pursue a career in performance, and a significant number of them are members of the Chicago Symphony. The institution is home to numerous cutting-edge facilities, some of which are the 134 practice rooms, the enormous Pick-Staiger Concert Hall, which can be utilized as either a classroom or a location for public events, and more.
In addition, the Music Library at Northwestern University is one of the largest in the United States. It houses an extensive collection of more than 300,000 books, recordings, sheet music, and other archive resources.
There are a large number of accomplished composers, performers, and academics among the school's more than 120 faculty members, including a significant number of members of the prestigious Chicago Symphony. The Chicago Symphony Orchestra has been ranked as the second-best orchestra in the world and the very best in the United States by the publication LedgerNote, which is a music magazine.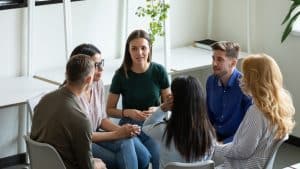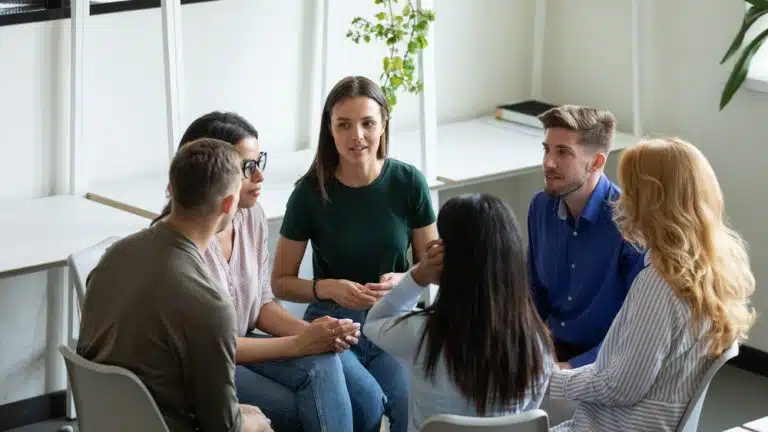 Students have a lot to gain from Bienen's close relationship with this highly acclaimed group due to the fact that Bienen maintains it. In addition to this, the illustrious Lyric Opera of Chicago has ties to educational institutions that are analogous to those described above.
Bienen is an excellent option for students who are thinking about pursuing a double major in the Northwestern music program and another academic field, as they offer dual degrees in each of those fields. Students who enroll in a program that awards either a dual degree or a double major can complete the requirements for two bachelor's degrees in a total of 5 years of study, with only one additional year of coursework required.
What are the Various Northwestern Music Groups?
So, what are the various Northwestern music groups? There are 16 major ensembles that are sponsored by the Bienen School of Music, and several of them are open to students who are not majoring in music. The placement of students in ensembles is determined through a performance audition, and precedence is given to students who are meeting the degree requirements for their major at the time of the audition.
Here are some of the various music groups guided by the Northwestern music program.
Baroque Music Ensemble
A select group of instrumentalists and vocalists are invited to participate in the Baroque Music Ensemble's study and performance of music composed before the year 1800, with an emphasis on music from the baroque period.
The band welcomes musicians who play both contemporary and period instruments, as well as singers with a wide variety of voice types. At the very least one performance takes place every three months. This ensemble is open to both music majors and those not majoring in music.
Bienen Contemporary/ Early Vocal Ensemble
The abbreviation BCE could mean either "Beyond the Common Era" or "Before the Common Era." Both of these interpretations are possible. The 24-voice ensemble performs a highly specialized and virtuosic repertoire for advanced choral singers, with a focus on music from the 21st century and drawing relationships to its polyphonic roots in early music, primarily that of the Renaissance. The repertoire is intended for advanced choral singers. Music majors are the only ones allowed to participate in this ensemble.
Chamber Music Program
Great chamber music performances have been a longstanding tradition at Northwestern, featuring some of the university's most talented students, teachers, and guest artists from all over the world.
Students in the chamber music program take part in weekly coachings with their designated master teacher in addition to weekly master class settings with guest artists and faculty members from the Bienen School. In addition to the standard education that takes place between the teaching staff and the student ensembles, this course material focuses on various aspects of chamber music.
The institution provides a reference service for chamber organizations that are looking for performance opportunities in the Chicago metropolitan area.
Chapel Choir
Oratorios and choral-orchestral masterworks from a wide variety of time periods are presented by the Alice Millar Chapel Choir. Compositions of a holy nature, both unaccompanied and accompanied, in a variety of styles and languages are included in the repertoire.
This group serves as the musical accompaniment for the weekly interfaith services held at Alice Millar Chapel as well as for other specialized engagements. Students from all of the University's schools are eligible to try out for a spot in the Chapel Choir, which only accepts the most talented candidates.
University Singers
The University Singers are a mixed-voice ensemble that includes music majors who are first and second years as well as highly skilled students who are not majoring in music.
The members of University Singers develop a high level of choral skill through the study and performance of a wide variety of choral music that spans all historical eras. This is done in order to expose the members to as many different styles of choral music as possible.
University Chorale
The University Chorale is a large mixed-voice ensemble with the mission of presenting a wide variety of musical compositions.
University Chorale, which is made up of graduate and undergraduate students, frequently works together with the Northwestern University Symphony Orchestra on performances of classic works as well as music written in the 21st century.
The University Chorale is frequently called upon to perform the role of the chorus for opera productions at Northwestern. Those who have participated in University Singers for at least one full year are eligible to join this ensemble.
Northwestern University Symphony Orchestra
The Northwestern University Symphony Orchestra (NUSO), which serves as the premier orchestra for the Bienen School of Music, presents major works of literature from the 18th, 19th, and 20th centuries.
The director of orchestras is responsible for both the conducting and administration of NUSO. The group has developed into one of the best collegiate orchestras in the country, and it has helped many of its former members secure positions in prestigious orchestras and opera companies. There are already many contenders among the members for available positions in orchestras all over the world.
The Northwestern University Symphony Orchestra (NUSO) embarked on a tour of three cities in Asia during the spring of 2018, with performances taking place in the Forbidden City Concert Hall in Beijing, the Shanghai Symphony Hall in Shanghai, and the Tsuen Wan Town Hall Auditorium in Hong Kong. However, only students majoring in music are permitted to participate in this ensemble.
Symphonic Wind Ensemble
The Symphonic Wind Ensemble (SWE) is the most intimate and selective of all the wind ensembles offered by the Bienen School. It performs a varied repertoire that includes both well-known classical works and more recent compositions.
In 1954, the director of bands at the university, John P. Paynter, began experimenting with flexible instrumentation in a single-player-per-part configuration. This led to the ensemble's formation, which was initially known as the University Chamber Band. In 1969, the group was given its current name, the Symphonic Wind Ensemble, and began cultivating a reputation for artistic performance as well as innovation. In doing so, they honored and expressed the orchestral training and tradition of Northwestern's applied faculty.
The Symphonic Wind Ensemble, which is led by Mallory Thompson and has participated in dozens of commissioning consortia and presented numerous world premieres, has received praise from a number of renowned composers, including John Adams, Michael Colgrass, John Corigliano, Karel Husa, Morten Lauridsen, David Maslanka, Jonathan Newman, Carter Pann, Joel Puckett, Joseph Schwantner, and Augusta Read Thomas.
Former members of the group are currently playing in various professional ensembles located all over the world. However, only students majoring in music are permitted to participate in this ensemble.
Contemporary Music Ensemble
The Contemporary Music Ensemble (CME) of Northwestern University puts on exciting concerts that feature a variety of different contemporary works.
CME is a one-on-part ensemble consisting of approximately 20 players. Through participation in CME, students are prepared to tackle difficult repertoire while thriving in the context of a large chamber ensemble. In addition to this, the ensemble serves as role models for entrepreneurial careers that lie outside of the traditional realm of orchestral music.
Every year, the CME performs alongside renowned visiting artists and collaborates with student and faculty composers from the Northwestern community in addition to significant guests from out of town.
What is the Northwestern Music Acceptance Rate?
Having to learn all about the Northwestern music program, what is the Northwestern music acceptance rate? The Bienen School of Music at Northwestern University has an acceptance rate that fluctuates from year to year but is typically between 10% and 20%.
Their website states that they receive 2,000 applications each year for the music program, despite the fact that there are only 200 available spots in the class. This does not imply that the acceptance rate is 10%, however, because some students who are accepted to Bienen may opt to attend a different school instead. However, what this does mean is that the admissions process at Bienen has to be extremely selective in order to accommodate the limited number of students in each class.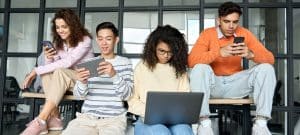 Take into consideration, for the purpose of making a comparison, the standard acceptance rate at all of the nation's universities. The majority of colleges and universities across the country have acceptance rates that are roughly equivalent to or slightly higher than sixty-six percent, which is more than six times higher than Bienen's rate.
Do not let the relatively low acceptance rate at the Bienen School of Music dissuade you from applying to the school. College admissions officials look for many different things in prospective students, so there are many different ways to earn acceptance to the school. Do not let the relatively low acceptance rate dissuade you from applying.
For instance, in order to complete the application process for the Bienen School of Art and Design, students need to complete either the Common Application or the Coalition Application. Both of these applications require students to respond to a brief personal essay prompt.
Students have the opportunity to showcase aspects of who they are as a person, a musician, and a student that the rest of the application may not reflect through the required essay that students are required to submit.
Want to learn more about the Northwestern music program? You've come to the right place. At AdmissionSight, we have over 10 years of experience guiding students through the competitive admissions process.
AdmissionSight can help you put your best foot forward when applying to college this fall. Contact us today for more information on our services.