Northwestern Spring Break 2023
Northwestern University is a highly regarded institution located in Evanston, Illinois. It is renowned for its academic excellence, and many students flock to the university to pursue their undergraduate and graduate degrees. However, as with any university, Northwestern recognizes the importance of taking breaks from academic work to maintain mental and physical health. One of the most anticipated breaks during the academic year is the Northwestern spring break.
In addition, we will be discussing a bonus topic: How can you stay within your budget while still having a fun spring break experience?
When is spring break at Northwestern?
When does Northwestern have their spring break? Spring break at Northwestern is a week-long break that typically occurs in the month of March. This year is the same as the others. Spring break for Northwestern falls on March 18-27, 2023. Classes resume on March 28, 2023.
This is a time when students can unwind and take a break from their academic responsibilities. The break is not only a time to relax and rejuvenate but also an opportunity to explore new places and try out new activities.
What are the attractions Evanston and Chicago offer during Northwestern spring break?
During Northwestern University's spring break, what kinds of activities and attractions may visitors to Evanston and Chicago enjoy? Northwestern University is located in the charming city of Evanston, which is situated just north of Chicago, one of the largest cities in the United States.
With Northwestern spring break just around the corner, students are eager to explore the many attractions that both Evanston and Chicago have to offer.
Evanston attractions
Evanston, despite being a smaller city, has plenty of things to keep students entertained during their break. One of the most popular attractions is the lakefront, which offers stunning views of Lake Michigan and a serene atmosphere perfect for a day of relaxation.
Students can take a walk, picnic, or enjoy the beautiful scenery. Additionally, Evanston has a number of parks, such as Lighthouse Beach, which is great for beach volleyball, and Clark Street Beach, which offers kayaking, windsurfing, and paddleboarding.
Evanston is also known for its cultural scene. The city has a number of museums and galleries, such as the Mitchell Museum of the American Indian, which showcases the history and culture of indigenous people, and the Mary and Leigh Block Museum of Art, which houses a collection of modern and contemporary art.
The city is also home to the Evanston Art Center, which offers a range of classes and workshops for art enthusiasts.
Evanston offers a range of dining options for foodies, from casual eateries to fine dining restaurants. Some popular options include Bat 17, a sandwich shop that offers a wide range of sandwiches and craft beers, and Found Kitchen and Social House, which offers farm-to-table cuisine and craft cocktails.
Students can also check out the Evanston Farmers' Market, which offers a wide range of local produce, baked goods, and artisanal products.
Chicago attractions
Of course, Chicago is the main attraction for many students during Northwestern spring break. The city offers a wide range of things to do, from cultural events to shopping and dining. One of the most popular destinations in Chicago is the Art Institute of Chicago, which houses a vast collection of art from around the world.
The museum is known for its impressive collection of impressionist and post-impressionist works, including paintings by Vincent van Gogh, Claude Monet, and Pierre-Auguste Renoir.
Chicago is also known for its impressive architecture. Students can take a riverboat tour to see the city's impressive skyline and learn about the city's history and architecture.
The Chicago Architecture Center offers a variety of tours, including the famous Chicago River Architecture Tour, which provides an up-close look at some of the city's most iconic buildings.
For sports fans, Chicago offers a number of professional sports teams, including the Chicago Cubs and the Chicago White Sox in baseball, the Chicago Bulls in basketball, and the Chicago Blackhawks in hockey.
Students can catch a game during Northwestern spring break at one of the city's iconic stadiums or arenas, such as Wrigley Field or the United Center.
Finally, Chicago is known for its food scene, which offers a range of options from classic deep-dish pizza to upscale steakhouses. Students can explore different neighborhoods, such as the trendy West Loop, to find new restaurants and culinary experiences.
Some popular options include Girl & the Goat, which serves up creative dishes with bold flavors, and Lou Malnati's, which is known for its deep-dish pizza.
What are the community service activities available during Northwestern spring break?
What kinds of volunteer opportunities are available during the week when Northwestern University is on spring break? Northwestern University prides itself on its commitment to community service, and during spring break, students have the opportunity to participate in a variety of service activities both locally and internationally.
These activities benefit the communities they serve and offer students a chance to gain valuable experiences, learn new skills, and make lasting connections with their peers.
Local community service
Locally, students can participate in a range of service activities in the Evanston and Chicago communities. One popular option is working with local food banks and shelters to help provide food and support for individuals and families in need.
Students can also volunteer with organizations that support youth education and mentorship, such as the Boys & Girls Clubs of America or the Chicago Public Schools.
In addition to these traditional service activities, Northwestern also offers alternative spring break trips, which allow students to travel to different parts of the country and work on service projects with community organizations.
These trips often focus on specific social justice issues, such as poverty, homelessness, or environmental sustainability.
For example, students can participate in trips to New Orleans to help with hurricane relief efforts, or to Detroit to work with organizations that support urban agriculture and sustainable food systems.
International service trips
Another popular option is international service trips, which allow students to travel to different parts of the world and work on service projects in partnership with local organizations.
These trips offer a chance to learn about different cultures and global issues, and to make a positive impact in communities around the world. Some of the destinations that Northwestern students have traveled to include Guatemala.
Benefits of doing community service
Regardless of the specific service activity, participating in community service during Northwestern spring break can significantly impact students' personal and professional development.
For example, it can help students develop leadership skills, such as communication, teamwork, and problem-solving. It can also help students better understand the challenges facing different communities and develop a deeper sense of empathy and compassion.
Furthermore, community service can also be an important factor in students' career development. Many employers value candidates who have experience in community service and volunteer work, as it demonstrates a commitment to social responsibility and a willingness to work for the common good. In addition, service activities can also help students develop skills and knowledge that are relevant to their chosen career paths, such as project management, data analysis, or cultural competency.
Bonus topic: How can you stay within your budget while still having a fun spring break experience?
How can you ensure that you don't go over your spending limit while still having a good time over spring break? As mentioned in the previous paragraphs about Northwestern spring break, spring break in general is a highly anticipated time of the year for many college students, providing a much-needed break from classes and a chance to unwind with friends. However, it can also be an expensive time, with costs for travel, accommodations, food, and activities quickly adding up.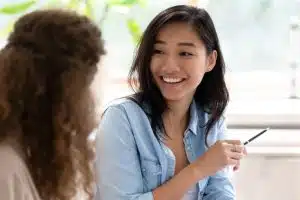 The good news is that it is possible to have a fun and memorable spring break experience while staying within a budget. Here are some tips to help you plan a budget-friendly spring break.
Set a budget
The first step in planning a budget-friendly spring break is to set a budget for your trip. Take into account all the expenses you will incur, such as transportation, accommodations, food, and activities.
Determine how much money you can afford to spend, and then plan your trip accordingly. This will help you avoid overspending and keep your trip within your means.
Travel off-season
One of the best ways to save money on your spring break trip is to travel off-season. This will not only help you save on airfare and hotel costs but also help you avoid crowds at popular tourist destinations. Consider traveling in late winter or early spring, when prices are often lower and the weather is still mild.
Choose affordable accommodations
Accommodations can be a significant expense during spring break, so it is important to choose affordable options. Consider staying at budget-friendly hotels, hostels, or vacation rentals instead of high-end resorts. You can also save money by booking accommodations in less popular areas or by sharing a room with friends.
Cook your meals
Eating out can be expensive, so consider cooking your meals instead. Look for accommodations that come with a kitchen or kitchenette, or plan to bring your own cooking utensils if staying in a vacation rental. You can save a lot of money by shopping for groceries and preparing your meals instead of eating out at restaurants.
Plan budget-friendly activities
There are many fun and exciting activities you can do on a budget during spring break. Look for free or low-cost activities, such as visiting local parks or museums, taking a hike, or exploring a new city by foot. You can also save money by booking activities in advance or by using discount sites such as Groupon.
Travel with a group
Traveling with a group of friends can help you save money on your spring break trip. You can split the cost of accommodations, food, and activities, making it more affordable for everyone. You can also take advantage of group discounts on activities and attractions.
Set spending limits
To avoid overspending during spring break, set spending limits for yourself. Decide how much you can afford to spend on each activity or purchase, and stick to your budget. This will help you avoid impulse buys and keep your spending in check.
AdmissionSight is willing to help
Northwestern spring break is a highly anticipated and well-deserved break for students at the university. It provides a much-needed opportunity for students to take a break from their academic responsibilities, recharge their batteries, and engage in activities that they are passionate about.
Whether it is traveling to a new location, engaging in community service, catching up on academic work, or participating in extracurricular activities, there are plenty of opportunities for students to make the most of their spring break.
If getting into Northwestern is one of your goals, you should seek the guidance of professionals who work in the subject of college admissions, such as those who work at AdmissionSight, in order to increase your chances of being accepted there.
AdmissionSight has become the most trusted name in the field of college admissions advice as a result of its more than a decade of expertise assisting students just like you in gaining admission to the colleges of their first and second preferences.
Please get in touch with us as soon as you can so that we can schedule an initial consultation that will be provided free of charge.