The Northwestern University Library Services
Northwestern University boasts a comprehensive library system that provides extensive resources and services to students, faculty, and scholars. Understanding the structure and offerings of this library system is essential for maximizing the benefits it provides. From the history of Northwestern University Library services to the innovative facilities and specialized collections, this article will delve into all aspects to help you navigate and make the most of the university's resources.
Understanding Northwestern University's Library System
At the heart of Northwestern University's academic landscape lies its impressive library system. With multiple libraries and collections spread across its campuses, the university ensures that students and faculty have ready access to a wealth of scholarly materials and research support.
The library system plays a crucial role in supporting the academic endeavors of Northwestern University's community. It serves as a knowledge hub, providing students and faculty with the resources they need to excel in their studies and research. From rare and unique materials to specialized collections, the libraries offer a diverse range of resources that cater to various disciplines and subjects.
The History of Northwestern University Libraries
Northwestern University Libraries have a rich history that dates back to the founding of the university in 1851. The libraries have grown significantly over the years, adapting to changing technologies and incorporating new collections to meet the evolving needs of the academic community.
Throughout its history, the library system has undergone numerous transformations to keep pace with the advancements in information technology. From traditional card catalog systems to modern online databases and digital collections, Northwestern University Libraries have embraced innovation to enhance accessibility and facilitate efficient research.
Moreover, the libraries have actively sought out rare and valuable materials to enrich their collections. They have established partnerships with other institutions and organizations to acquire unique manuscripts, archives, and artifacts that contribute to the university's academic and cultural heritage.
Today, Northwestern University Libraries comprise several libraries, including the Charles Deering McCormick Library of Special Collections, which houses unique and rare materials; the Music Library, dedicated to the study and appreciation of music; and the Law Library, providing specialized resources for legal research.
The Charles Deering McCormick Library of Special Collections is a treasure trove of historical documents, rare books, and manuscripts. It offers scholars and researchers the opportunity to explore primary sources and delve into the rich tapestry of human knowledge. From ancient texts to modern literary works, this library provides a glimpse into the past and serves as a source of inspiration for future generations.
The Music Library, on the other hand, is a haven for music enthusiasts and scholars. It houses an extensive collection of scores, recordings, and books on music theory, history, and performance. Whether students are studying classical compositions or contemporary trends, the Music Library provides the resources necessary to deepen their understanding and appreciation of music.
The Law Library caters to the unique needs of law students and faculty. It offers a comprehensive collection of legal materials, including statutes, case law, and legal treatises. With state-of-the-art research tools and expert librarians, the Law Library supports the rigorous study and practice of law at Northwestern University.
The Structure of the Library System
The library system is structured to ensure convenient access and efficient services for users. The main Northwestern University Libraries include the Charles Deering McCormick Library of Special Collections, the Evanston Campus Library, and the Law Library. Additionally, there are specialized libraries and collections tailored to specific disciplines or subjects.
The Evanston Campus Library serves as the central hub for students and faculty on the Evanston campus. It offers a wide range of resources and services, including study spaces, computer labs, and research assistance. This library acts as a vibrant intellectual center, fostering collaboration and knowledge exchange among the university community.
Furthermore, Northwestern University Libraries extend beyond the Evanston campus. The university has libraries at its Chicago and Qatar campuses, ensuring that students and faculty across different locations can access the same high-quality resources and services.
Each library within the system has its own unique features and resources, contributing to the overall comprehensive offerings of the university. To fully explore and benefit from these resources, one must familiarize oneself with the different libraries and their focus areas.
Whether students are conducting research, seeking study materials, or simply looking for a quiet place to study, Northwestern University Libraries provide a welcoming and enriching environment. With its extensive collections, state-of-the-art facilities, and knowledgeable staff, the libraries are an invaluable asset to the Northwestern University community.
Digital Library Services of Northwestern University
Digital Northwestern University library services offer a variety of digital library services to their users. Some of these services include:
Online Databases: The library provides access to a wide range of online databases, covering various fields and disciplines. These databases include academic journals, research papers, and other scholarly resources.
E-books: Northwestern University Library has a large collection of e-books, available for borrowing by library users. Users can access e-books on various subjects and download them to their devices.
Digital Archives: The library has a vast collection of digital archives, including historical documents, images, and audiovisual materials. These archives can be accessed and searched online.
Institutional Repository: Northwestern University Library's institutional repository, Northwestern Scholars, provides access to scholarly articles, dissertations, theses, and other works produced by Northwestern faculty, staff, and students.
Data Management: The library offers data management services to assist researchers in managing their research data throughout the research lifecycle. This includes assistance with data planning, organization, sharing, and preservation.
Open Access Publishing: Northwestern University Library supports open-access publishing and provides resources and guidance for researchers interested in making their research outputs openly accessible.
Overall, Northwestern University Library's digital library services provide a wealth of resources and support for researchers, faculty, students, and staff, and enable access to information and knowledge regardless of physical location.
Library Services for Students with Disabilities at Northwestern University
The library services for students with disabilities at Northwestern provide various services and accommodations to support all students. Northwestern University Library is committed to providing equal access to library resources and services for all students, including those with disabilities.
Some of the Northwestern University library services for students with disabilities are as follows:
Assistive Technology: The library offers a range of assistive technology, including screen readers, text-to-speech software, and magnification software, to help students with visual, hearing, or motor impairments access library resources.
Alternative Formats: The library can provide alternative formats for library materials, such as audio recordings or Braille copies, to accommodate students with print disabilities.
Accessible Study Spaces: The library provides accessible study spaces, including study rooms and workstations with adjustable tables and chairs.
Library Assistance: The library staff is available to provide assistance and support to students with disabilities, including help locating materials, retrieving materials from shelves, and navigating library resources.
Accessibility Consultation: The library's accessibility team is available to consult with students with disabilities about their needs and to help identify appropriate accommodations.
Interlibrary Loan: If a book or article is not available in an accessible format, the library's interlibrary loan service can request it from another library and provide it in an accessible format.
Overall, Northwestern University Library is committed to providing an inclusive and accessible environment for all students and is dedicated to working with students with disabilities to ensure they have equal access to library resources and services.
Quality of Northwestern University Library Services
The Quality of Northwestern University Library Services is widely considered very high quality. Northwestern University Library is widely regarded as one of the top academic libraries in the United States, and it consistently ranks highly in various library rankings.
The library's collections are extensive and diverse, covering various disciplines and subjects. Additionally, the library's staff is knowledgeable and helpful, providing expert assistance to library users.
The library also has excellent facilities, including study spaces, research labs, and technology resources. The library's digital services, including its databases and e-books, are particularly robust, providing users easy access to many online resources.
Northwestern University Library is also committed to staying current with emerging trends and technologies in the library field, and it regularly introduces new services and programs to meet the changing needs of its users. For example, the library has recently launched initiatives related to data management and digital scholarship.
Overall, the quality of library services at Northwestern University is exceptional, and the library is a valuable resource for students, faculty, researchers, and broader community members.
The Extensive Collection of Northwestern University Libraries
Northwestern University Libraries is renowned for its impressive collection of books, journals, and other print materials. This vast collection is carefully curated to support a comprehensive range of disciplines and research interests, making it a valuable resource for students and faculty alike.
Within the walls of Northwestern University Libraries, you will find abundant knowledge waiting to be explored. The print collection, which serves as the backbone of the libraries, is home to millions of books and journals covering various subjects. From literature to science, history to philosophy, there is something for everyone.
The libraries take great pride in meticulously cataloging and organizing these resources, ensuring that they are easily accessible to all. Through the online catalog, students and faculty can effortlessly search for specific titles or browse through the vast collection. For those who prefer a more hands-on approach, the physical shelves offer a treasure trove of information waiting to be discovered.
Whether you are delving into the world of classic literature, conducting groundbreaking scientific research, or immersing yourself in the study of historical documents, Northwestern University Libraries have you covered. The extensive collection is designed to meet the diverse information needs of the academic community.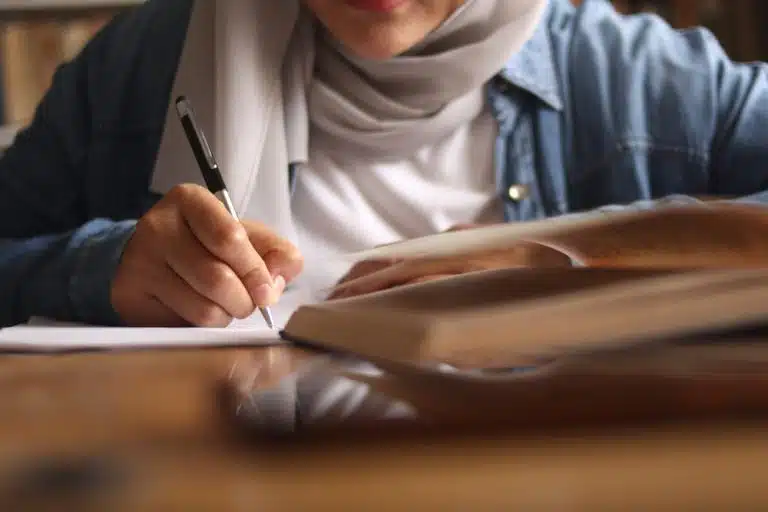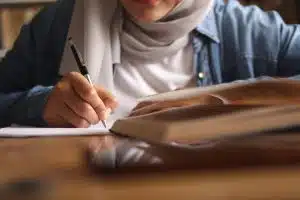 But the value of the print collection goes beyond its sheer volume and accessibility. There is something special about holding a physical book or journal in your hands, flipping through its pages, and immersing yourself in its contents. The tactile experience provided by the print materials adds a unique dimension to the academic pursuits of students and scholars.
Imagine sitting in a cozy corner of the library, surrounded by shelves filled with books that span centuries of knowledge. As you reach for a volume, you can't help but feel a sense of excitement and anticipation. What hidden gems will you uncover? What new insights will you gain?
Northwestern University Libraries understand the importance of this tactile experience and strive to create an environment that fosters intellectual curiosity and exploration. The physical books and journals serve as a gateway to a world of ideas, inviting students and scholars to embark on a journey of discovery.
So, whether you are seeking a quiet space to study, a vast collection of resources to support your research, or simply a place to indulge in the joy of reading, Northwestern University Libraries are here to enrich your academic experience.
If you're set on getting into a world-class college but aren't sure how to make it happen, we can help! AdmissionSight is a leading college entrance expert with over a decade of experience helping students just like you get into the schools of their dreams.
At AdmissionSight, we focus on offering a wide range of services, all aimed at helping students perfect their applications to catch the attention of admissions officers. Contact us today to schedule a free consultation and learn more about what we offer.