Northwestern vs Caltech: A Comprehensive Analysis
Looking at colleges to attend can be overwhelming with the vast number of options available. Two prestigious universities that often come up in conversation are Northwestern and Caltech. Both institutions have a reputation for academic excellence, but it can be challenging to determine which one is the best fit for you. In this article, we will comprehensively analyze Northwestern vs Caltech, comparing everything from campus infrastructure to notable alumni.
Location and Campus Infrastructure
Location and campus infrastructure are critical factors to consider when choosing a college to attend. Northwestern is located in Evanston, Illinois, just north of Chicago. The campus is situated on Lake Michigan and spans over 240 acres. The university features Gothic-inspired architecture and modern buildings, such as the state-of-the-art Ryan Fieldhouse and Walter Athletics Center.
Caltech is located in Pasadena, California, a suburb of Los Angeles. The campus is situated on 124 acres and boasts innovative architecture and technology. The most notable building on campus is the Beckman Institute, designed by architect, Richard Meier. Both Northwestern and Caltech offer excellent campus facilities, with Northwestern being larger and Caltech having the advantage of warmer weather year-round.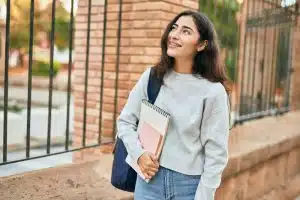 In addition to their impressive campuses, both Northwestern and Caltech offer a variety of resources to support student success. Northwestern has a robust career services center, offering career counseling, job search assistance, and networking opportunities.
The university also has a strong alumni network, with graduates working in a variety of industries around the world. Caltech, on the other hand, is known for its cutting-edge research facilities and opportunities for undergraduate students to participate in research projects alongside faculty members. The university also offers a range of academic support services, including tutoring and study groups, to help students achieve their academic goals.
History of Northwestern and Caltech
Northwestern University was founded in 1851 and is one of the oldest private universities in the country. The university started as a small college and has since grown to become a top-tier institution. Caltech was founded in 1891 and was originally named Throop University. It has since become one of the most prestigious science and engineering institutions in the world.
Northwestern University was founded by John Evans, a physician, and politician who also played a key role in the founding of the city of Evanston, Illinois. The university was originally established to serve the Northwest Territory, which at the time included Illinois, Indiana, Michigan, Ohio, and Wisconsin. Today, Northwestern is known for its strong programs in journalism, law, and business.
Caltech was founded by Amos G. Throop, a businessman and philanthropist who wanted to establish a school that would focus on science and technology. The school was originally located in Pasadena, California, and was known for its strong programs in engineering and applied science. Today, Caltech is home to some of the world's leading researchers in fields such as physics, astronomy, and computer science.
Northwestern vs Caltech: Admissions and Acceptance Rates
When it comes to admissions and acceptance rates, both universities are highly competitive. Northwestern University has an acceptance rate of 7%, and Caltech has an acceptance rate of 6.4%. These rates fluctuate annually and heavily depend on the number of applications received and the quality of those applications.
It is important to note that both universities have holistic admissions processes, which means that they consider a variety of factors beyond just test scores and grades. They also take into account extracurricular activities, essays, letters of recommendation, and other personal achievements.
Additionally, both universities offer early decision and early action options for applicants. Early decision is a binding agreement, meaning that if a student is accepted, they must attend the university. Early action is non-binding, allowing students to apply to multiple universities and make a decision later on. However, both options typically have higher acceptance rates than regular decision.
Student Demographics and Diversity
Diversity in colleges is crucial, bringing together people from different backgrounds and cultures to create a more inclusive learning environment. Northwestern University has a diverse student body, with about 29% of students being minorities. Caltech is less diverse, with only 19% of students being minorities.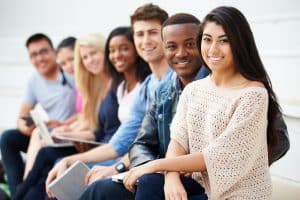 However, both universities have made efforts to increase diversity on their campuses. Northwestern University has implemented various programs and initiatives to recruit and retain underrepresented students, such as the Northwestern Academy for Chicago Public Schools and the Office of Institutional Diversity and Inclusion.
Caltech has also taken steps to increase diversity, including partnering with organizations like the Hispanic Scholarship Fund and offering scholarships specifically for underrepresented students.
Despite these efforts, there is still work to be done to ensure that all students feel included and supported on campus. Both universities continue to prioritize diversity and inclusion in their policies and practices, recognizing the importance of creating a welcoming and equitable learning environment for all students.
Northwestern vs Caltech: Academic Programs and Majors
The academic programs and majors offered at Northwestern and Caltech vary greatly. Northwestern University has a broader range of majors, including engineering, journalism, and theater. Caltech, on the other hand, is primarily known for its programs in science, engineering, and technology.
Northwestern University offers a wide range of undergraduate and graduate programs, including business, education, and social policy. The university also has a strong focus on interdisciplinary studies, allowing students to combine multiple fields of study to create a unique academic experience.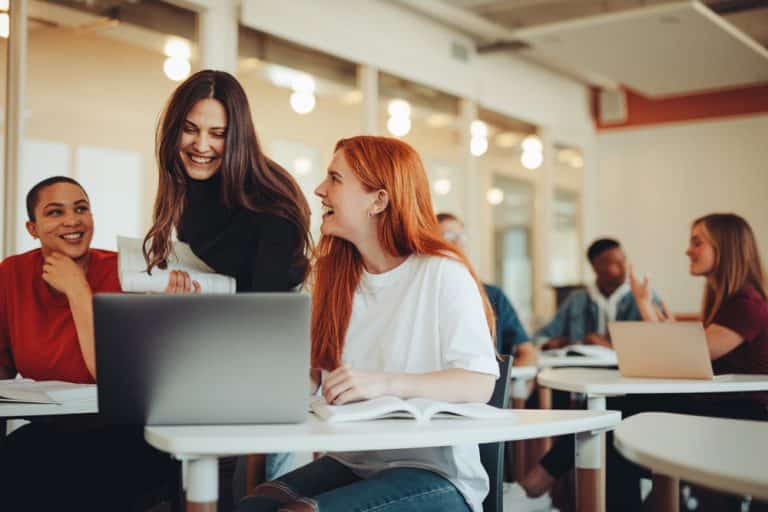 Caltech, on the other hand, is a small, highly specialized institution that focuses on science and engineering. The university is known for its rigorous academic programs and cutting-edge research, with a particular emphasis on physics, chemistry, and computer science.
Caltech also offers a number of unique interdisciplinary programs, such as bioengineering and applied physics, that allow students to explore the intersection of different fields of study.
Faculty and Teaching Styles
The faculty and teaching styles at both Northwestern and Caltech are renowned for being top-notch. Northwestern has over 3,400 full-time faculty members, and Caltech has approximately 300. Both schools have small class sizes, with Northwestern's student-faculty ratio being 6:1, and Caltech's is 3:1.
Teaching styles also differ, with Northwestern being more traditional and lecture-based. Caltech, on the other hand, has a more hands-on, research-based approach where students work closely with faculty members.
Additionally, both schools offer a variety of teaching methods to cater to different learning styles. Northwestern provides online courses and hybrid classes, which combine online and in-person instruction. Caltech offers project-based learning, where students work on real-world problems and apply their knowledge to practical situations.
Research Opportunities and Funding
Research opportunities and funding are essential for students interested in pursuing careers in scientific research and development. Both universities offer significant research opportunities for students, with Northwestern having over $700 million in research funding. Caltech has a research funding budget of approximately $400 million. Both institutions offer opportunities to collaborate with faculty members on research projects and publish papers, which can help with career opportunities in the future.
In addition to the research opportunities and funding available at Northwestern and Caltech, there are also numerous external funding sources available for students pursuing research. These include grants from government agencies such as the National Science Foundation and the National Institutes of Health, as well as private foundations and corporations. Students can also apply for fellowships and scholarships specifically designed to support research projects.
Furthermore, both universities have established partnerships with industry leaders in various fields, providing students with opportunities to work on cutting-edge research projects and gain valuable industry experience. These partnerships also often lead to job opportunities for students after graduation.
Northwestern vs Caltech: Student Life, Clubs, and Activities
Getting involved in college clubs and activities is an essential aspect of the college experience. Northwestern offers over 500 student organizations, ranging from academic groups to cultural clubs. Caltech has fewer clubs and activities, but they are still diverse, including sports clubs, theater groups, and music ensembles. Both universities have active student communities that provide numerous opportunities for socialization and involvement.
One unique aspect of Northwestern's student life is the annual Dance Marathon, a 30-hour fundraising event that raises money for children with cancer.
The event involves hundreds of students who dance and participate in various activities to keep themselves awake and energized. Caltech, on the other hand, has a strong focus on science and technology, and many of its clubs and activities reflect this.
Athletics and Sports Offered
Athletics and sports are a critical part of campus life, with students participating in and spectating games and matches. Northwestern University has a robust athletic program, offering 19 varsity sports. Caltech, on the other hand, is not known for its sports programs, only offering a few co-ed, non-varsity teams.
Despite the difference in sports programs, both Northwestern University and Caltech prioritize physical fitness and wellness. Both universities offer state-of-the-art fitness centers and recreational facilities for students to use.
Additionally, intramural sports are popular at both universities, providing opportunities for students to participate in sports and physical activities in a more casual setting.
Career Services and Alumni Network
After graduation, students want to know that their institution will continue to support them through career services and alumni networks. Northwestern and Caltech both offer excellent career services for their graduates, with Northwestern's Career Advancement Center being consistently ranked among the top career centers in the country.
In addition to career services and alumni networks, both Northwestern and Caltech offer various resources and opportunities for students to gain practical experience in their fields of study. Northwestern's Experiential Learning Office provides students with internships, co-ops, and research opportunities, while Caltech's Career Development Center offers workshops and events to help students develop their skills and network with professionals in their industries.
Furthermore, both institutions have strong partnerships with industry leaders and organizations. Northwestern has partnerships with companies such as Google, IBM, and Microsoft, providing students with access to cutting-edge technology and research opportunities. Caltech has partnerships with NASA's Jet Propulsion Laboratory and the California Institute for Regenerative Medicine, allowing students to work on groundbreaking projects in space exploration and stem cell research.
Tuition Fees, Financial Aid, and Scholarships
Attending college comes at a significant cost, and students are often looking for ways to offset this expense. Northwestern's tuition fees for the 2023-2024 academic year are priced at $64,887. Caltech's tuition fee is priced at $58, 479.
Both institutions offer financial aid and scholarships to help offset the cost of attendance. Northwestern provides around $152 million in financial aid, including merit-based scholarships and need-based grants. Caltech offers approximately $50 million in financial aid, including scholarships and grants.
It is important to note that financial aid and scholarships are not the only ways to offset the cost of attending college. Many students also work part-time jobs or participate in work-study programs to earn money while in school. Northwestern and Caltech both offer work-study programs, which allow students to work on campus and earn money to put towards their education expenses.
Additionally, some students may choose to take out student loans to pay for their education. Both Northwestern and Caltech offer student loan options, but it is important to carefully consider the terms and interest rates before taking out a loan. Students should also explore other options, such as private scholarships or grants, to minimize the amount of debt they accrue while in school.
Job Prospects for Graduates
Graduate employment rates are essential to consider when selecting a college. Northwestern and Caltech graduates have high rates of employment, with Northwestern's 2020 employment rate being 96.5% and Caltech's being 97.8%. Both institutions have a strong reputation among employers, and graduates from both universities are highly sought after.
In addition to high employment rates, Northwestern and Caltech graduates also tend to earn higher salaries than graduates from other universities. According to a recent survey, the median starting salary for Northwestern graduates was $70,000, while the median starting salary for Caltech graduates was $85,000.
Furthermore, both Northwestern and Caltech offer extensive career services to their students and alumni. These services include career counseling, job search assistance, and networking opportunities. Many graduates credit these resources with helping them secure their first job and advance in their careers.
Student Satisfaction Rate Comparison
Student satisfaction is an essential factor to consider when selecting a university to attend. According to Niche, Northwestern University has a student satisfaction rate of A+, indicating a high degree of contentment among its students. Caltech has a student satisfaction rate of A, indicating a slightly lower but still high degree of satisfaction among its students.
However, it is important to note that student satisfaction rates can vary depending on the individual's experience and expectations. Some students may prioritize academic rigor and research opportunities, while others may prioritize social life and extracurricular activities. Therefore, it is crucial to research and consider various factors when selecting a university that aligns with your personal goals and values.
In addition to student satisfaction rates, other factors to consider when selecting a university include location, campus culture, diversity, academic programs, and career opportunities.
It is essential to visit the campus, attend information sessions, and talk to current students and alumni to gain a comprehensive understanding of the university's strengths and weaknesses.
Technology Infrastructure Comparison between the two universities
When comparing technology infrastructure between Northwestern and Caltech, both institutions have excellent technological resources. Northwestern has the largest supercomputer in the Midwest, called Quest, while Caltech has the Linde + Robinson Laboratory for Global Environmental Science, which studies climate change and earth sciences.
In addition to these resources, Northwestern also has a state-of-the-art virtual reality lab, which is used for research in fields such as psychology, engineering, and medicine. The lab allows researchers to create immersive environments and simulations for their studies.
On the other hand, Caltech has a unique resource in the form of the Keck Observatory, which is located in Hawaii and is jointly operated with the University of California. The observatory houses two telescopes that are used for astronomical research, including the study of exoplanets and the early universe.
Campus Safety And Security Comparison
Campus safety and security are of utmost importance, with students and faculty members wanting to feel safe while on campus. Northwestern and Caltech both have comprehensive safety measures and plans in place. Northwestern has its own police department and a campus alert system, while Caltech has its security team and the Campus Emergency Response Team.
In addition to these measures, both universities also offer safety resources and training for students and faculty. Northwestern provides self-defense classes and safety escorts for students walking alone at night. Caltech offers emergency preparedness training and a mobile safety app for students to report incidents or request assistance quickly.
Campus Sustainability Efforts Comparison
Campus sustainability efforts are becoming increasingly important to students and faculty members. Northwestern and Caltech have a strong commitment to sustainability, with Northwestern having a goal to reach carbon neutrality by 2050 and Caltech having reached carbon neutrality by 2015.
Conclusion
Northwestern University and California Institute of Technology, Caltech, are both excellent universities that offer top-tier education and research opportunities. Both have different strengths, with Northwestern being a more traditional, broad-spectrum university and Caltech being focused on the sciences and engineering. Ultimately, the decision of which university to attend depends on individual preferences and goals. We hope that this comprehensive analysis has provided useful information to help you make a well-informed decision.