Northwestern vs Scripps: A Comprehensive Look at Two Top Universities
Choosing the right university can be a daunting task, particularly when it comes down to deciding between two highly regarded institutions like Northwestern and Scripps. Both universities offer a rich academic setting, distinguished faculty, and world-class facilities. In this article, we will take a deep dive into Northwestern vs Scripps to provide a comprehensive comparison, and help you make an informed decision.
Location and Campus: An Overview of Northwestern and Scripps
Northwestern University is located in Evanston, Illinois, just north of Chicago. The campus is spread over 240 acres and features a mix of classical and modern architecture. The university has been recognized for its impressive landscaping, and the campus is particularly beautiful in the spring and fall. Scripps College, on the other hand, is located in Claremont, California, and spans over 32 acres of landscaped gardens. The campus is dotted with olive and palm trees and features traditional Mission Revival-style buildings.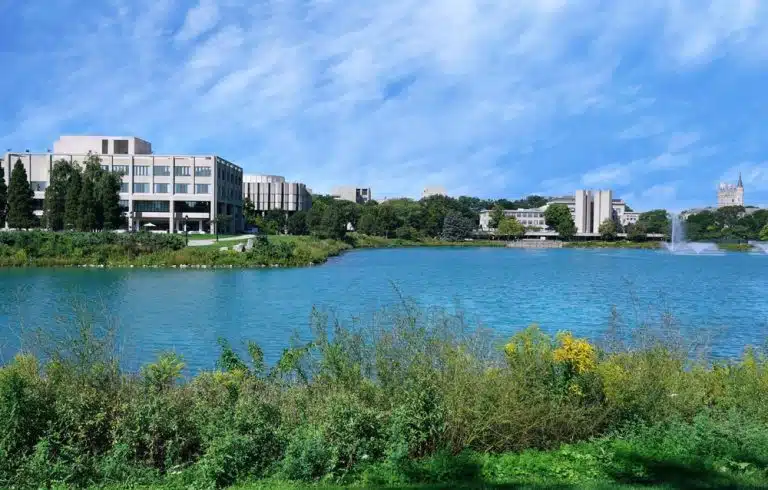 Both universities offer a range of on-campus resources to students, including excellent libraries, research facilities, and computing centers. Northwestern has most of its buildings within walking distance, while Scripps is connected to four other colleges in the Claremont Consortium. Transportation is easily accessible and affordable to both campuses.
Northwestern University is known for its strong academic programs, particularly in the fields of journalism, engineering, and business. The Medill School of Journalism, for example, is one of the top journalism schools in the country, and the Kellogg School of Management is consistently ranked as one of the best business schools in the world.
Scripps College, on the other hand, is renowned for its liberal arts curriculum and its commitment to empowering women. The college is consistently ranked as one of the top liberal arts colleges in the country, and its alumnae include Pulitzer Prize-winning journalists, successful businesswomen, and prominent politicians.
Both Northwestern and Scripps offer a vibrant campus life, with a wide range of extracurricular activities and student organizations. Northwestern has over 400 student organizations, including a student-run radio station, a comedy group, and a competitive debate team.
Scripps, meanwhile, has a strong emphasis on community service and social justice, with many student organizations dedicated to activism and advocacy. Both universities also have a strong athletic program, with Northwestern being a member of the Big Ten Conference and Scripps being a member of the NCAA Division III.
The History and Legacy of Northwestern and Scripps
Northwestern University has a long and illustrious history. It began as a small Methodist college in 1853 and grew into a world-class research university over the years. It is known for producing numerous Nobel laureates, including economist Milton Friedman and chemist John Pople.
In contrast, Scripps College is a relatively young institution, founded in 1926 by Ellen Browning Scripps, a media mogul and philanthropist. However, in just a few decades, it has earned a reputation for academic excellence and has produced notable alumni like Madeleine Albright and Haim Saban.
Northwestern University has also been a pioneer in many fields. For example, it was the first university in the United States to establish a department of journalism, which has since become one of the most prestigious journalism programs in the country. Additionally, Northwestern has a strong tradition of innovation in the arts, with its School of Communication being home to the first-ever degree program in sound design.
Scripps College, on the other hand, has a unique focus on women's education and empowerment. It is one of the few remaining women's colleges in the United States and has a strong commitment to promoting gender equality and diversity. Scripps also has a beautiful campus, with its architecture and landscaping reflecting the Spanish Colonial Revival style that was popular in Southern California in the early 20th century.
Academic Programs: A Comparative Analysis of Northwestern vs Scripps
Both Northwestern and Scripps offer an impressive range of academic programs across various disciplines. Northwestern offers over 130 majors across six undergraduate schools and twelve graduate and professional schools. Scripps College offers over fifty majors in arts, humanities, and sciences, with particular strengths in the humanities and fine arts.
Both universities pride themselves on their commitment to academic excellence and offer a rigorous curriculum aimed at preparing students for success. Northwestern's curriculum emphasizes interdisciplinary education, while Scripps' curriculum is grounded in the liberal arts tradition.
Northwestern University has a strong focus on research and innovation, with numerous research centers and institutes dedicated to advancing knowledge in fields such as engineering, medicine, and social sciences. Students have the opportunity to work alongside faculty members on cutting-edge research projects and gain valuable hands-on experience.
On the other hand, Scripps College places a strong emphasis on community engagement and social responsibility. The college offers numerous service-learning opportunities, internships, and study abroad programs that allow students to apply their knowledge and skills to real-world issues and make a positive impact on society.
Faculty and Student Body: A Close Look at the People Who Make Up Northwestern and Scripps
Northwestern and Scripps both have world-class faculty who are experts in their respective fields. Northwestern has over 2,000 full-time faculty members, 95% of whom hold a doctorate or equivalent degree. Similarly, Scripps draws faculty from nearby consortium schools, including Pomona College and Claremont McKenna College. The student bodies are also diverse and accomplished, with Northwestern having over 21,000 students and Scripps having over 1,000 predominantly female students from all over the United States and the world.
Northwestern and Scripps are both committed to providing their students with a well-rounded education that prepares them for success in their chosen fields. Northwestern offers over 200 undergraduate and graduate programs across 12 schools and colleges, including the highly ranked Kellogg School of Management and the Pritzker School of Law. Scripps, on the other hand, is a liberal arts college that offers 50 majors in the humanities, social sciences, and natural sciences, as well as a unique interdisciplinary program in media studies.
Both institutions also prioritize research and innovation. Northwestern is home to over 90 research centers and institutes, including the Northwestern Institute on Complex Systems and the Institute for Policy Research. Scripps, meanwhile, has a strong focus on undergraduate research, with opportunities for students to work closely with faculty on projects in a variety of fields, from neuroscience to environmental studies.
Admissions Process: How to Get Into Northwestern or Scripps
The admissions processes for Northwestern and Scripps are highly competitive, and both universities are looking for students who excel in academics, extracurricular activities, and community service. Northwestern's acceptance rate is around 8%, while Scripps' is approximately 24%. Both universities require transcripts, test scores, letters of recommendation, and essays as part of the application process. They also offer need-blind admissions, meaning that they do not take financial needs into account when making admissions decisions.
In addition to the standard application requirements, Northwestern and Scripps also value demonstrated leadership skills and a passion for learning. Students who have taken on leadership roles in their schools or communities, or who have pursued independent research or projects, may have an advantage in the admissions process.
It is also important for applicants to show a genuine interest in the university and its values, and to articulate how they would contribute to the campus community. Both universities offer campus visits and information sessions for prospective students to learn more about the schools and their programs.
Campus Life: A Comparison of the Social Scene at Northwestern vs Scripps
Both universities offer vibrant campus communities, with plenty of extracurricular activities and events to keep students engaged. Northwestern is known for its strong athletics program, with Division I teams in football, basketball, and baseball. Scripps, on the other hand, offers a more intimate campus environment, with a focus on the arts. It also has a strong focus on sustainability, and the campus is home to several organic gardens and a bee colony.
Additionally, Northwestern has a large Greek life presence, with over 40 fraternities and sororities on campus. This provides students with opportunities to join social and philanthropic organizations and participate in events such as Greek Week and philanthropy events. Scripps, on the other hand, has a smaller Greek life presence, with only a few sororities on campus. However, the college offers a variety of other clubs and organizations, including a student-run radio station, a literary magazine, and a dance team.
Athletics: A Look at Sports Programs at Northwestern vs Scripps
Northwestern is known for its strong athletics program, with its football program garnering national attention in recent years. The university is one of the founding members of the Big Ten Conference and has a range of Division I teams across various sports. In contrast, Scripps does not have an athletics program of its own but participates in the athletics programs of the nearby consortium schools.
Despite not having its own athletics program, Scripps College offers a variety of recreational sports and fitness classes for its students. These include yoga, dance, and martial arts classes, as well as intramural sports such as basketball and soccer. The college also has a fitness center with cardio and weight equipment, as well as a pool and tennis courts.
Northwestern's athletics program has a strong focus on academic success, with student-athletes consistently achieving high graduation rates. The university also offers a range of resources to support the well-being of its athletes, including sports medicine services, mental health counseling, and academic tutoring. In addition, Northwestern has a long-standing rivalry with the University of Illinois, with the two schools competing annually in football for the Land of Lincoln Trophy.
Tuition, Financial Aid, and Scholarships: Affordability at Northwestern vs Scripps
Both universities are private institutions and charge high tuition fees. However, they also offer generous financial aid and scholarships to eligible students. Northwestern's tuition for the 2021-2022 academic year is around $58,300, while Scripps' tuition is around $56,990. Both universities offer financial aid packages, and Northwestern recently announced a $3.75 billion fundraising campaign, with part of the funds going toward financial aid and scholarships.
It is important to note that the cost of attendance at these universities goes beyond just tuition fees. Students also need to consider the cost of housing, textbooks, and other expenses. Northwestern and Scripps both offer resources to help students budget and manage their finances, including financial literacy workshops and counseling services.
Additionally, both universities have specific scholarships available for students with diverse backgrounds or pursuing certain fields of study. For example, Northwestern offers the Good Neighbor, Great University Scholarship for students from Chicago, and the Bienen School of Music Scholarship for music majors. Scripps offers the Mary W. Johnson Diversity Scholarship for underrepresented students and the Laspa Center for Leadership Scholarship for students interested in leadership development.
Research Opportunities: Exploring the Cutting-Edge Research Being Done at Northwestern and Scripps
Both Northwestern and Scripps are known for their research excellence and offer numerous opportunities for students to engage in cutting-edge research in a range of fields. Northwestern has numerous research centers across various disciplines, including the Feinberg School of Medicine and the McCormick School of Engineering. Similarly, Scripps encourages and supports student research across various disciplines, with its Keck Science Department placing a particular emphasis on undergraduate research.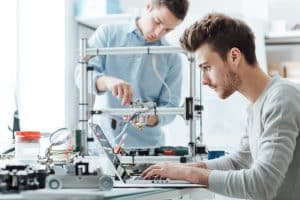 At Northwestern, students can also participate in research through the Undergraduate Research Grants program, which provides funding for students to conduct independent research projects.
Additionally, the university hosts an annual Undergraduate Research and Arts Exposition, where students can showcase their research and creative projects to the Northwestern community. Scripps also offers research opportunities through its Summer Undergraduate Research Fellowship program, which allows students to work on research projects with faculty mentors over the summer months.
In Conclusion
Northwestern and Scripps are both incredible universities with rich academic traditions and world-class facilities. Each university offers something unique and special to its students, and the choice between Northwestern vs Scripps ultimately comes down to your individual preferences and aspirations. We hope this comparison has given you a comprehensive overview of both universities and helps you make an informed decision.
It's important to note that in comparing Northwestern vs Scripps, both have strong alumni networks that can provide valuable connections and opportunities after graduation. Additionally, both universities have a commitment to diversity and inclusion, with programs and resources dedicated to supporting underrepresented students. No matter which university you choose, you can be confident that you will receive a top-notch education and be part of a supportive community that will help you achieve your goals.
Want to learn more about getting into College? You've come to the right place. At AdmissionSight, we have over 10 years of experience guiding students through the competitive admissions process.
AdmissionSight can help you put your best foot forward when applying to college this fall. Contact us today for more information on our services.