Northwestern vs Wisconsin-Madison: Which University is Right for You?
Choosing the right university can be a daunting task as it involves considering several factors such as academics, cost, location, and student life. Two universities frequently discussed in this context are Northwestern vs. Wisconsin-Madison. Both universities are renowned for their academic excellence and offer a variety of programs to students. However, there are marked differences between the two institutions.
In this article, we will take a detailed look at how Northwestern and Wisconsin-Madison compare in various aspects, so you can decide which university is the right choice for you.
Examining the Differences in Curriculum and Faculty Between Northwestern vs. Wisconsin-Madison
Northwestern University and the University of Wisconsin-Madison are both among the top-rated universities in the country for academics. Northwestern offers a diverse range of majors, including engineering, journalism, and communication. The university is also noted for its research-oriented approach to academics.
On the other hand, the University of Wisconsin-Madison offers undergraduate majors across various schools and departments. The university is known for its strong programs in business, education, and political science, among others.
Both universities have highly qualified faculty members who are experts in their respective fields. However, Northwestern's student-to-faculty ratio is smaller, meaning students have the opportunity to have more one-on-one interaction with their professors. Additionally, Northwestern is a private university, and as such, the classes are smaller, providing greater opportunities for individualized learning and discussion.
Another notable difference between Northwestern and the University of Wisconsin-Madison is their approach to interdisciplinary studies.
Northwestern has a strong emphasis on interdisciplinary studies, encouraging students to explore multiple fields of study and collaborate across disciplines. The university offers a number of interdisciplinary programs, such as the Integrated Science Program and the Mathematical Methods in the Social Sciences Program.
While the University of Wisconsin-Madison also offers interdisciplinary programs, they are not as heavily emphasized as they are at Northwestern. However, the university does have a number of research centers and institutes that encourage interdisciplinary collaboration, such as the Wisconsin Energy Institute and the Center for Healthy Minds.
Campus Culture Between Northwestern vs. Wisconsin-Madison
When it comes to campus culture and student life, Northwestern and Wisconsin-Madison have different vibes. Northwestern is located in Evanston, a suburb of Chicago, and is known for its sophisticated arts and cultural scene. The university has several campus-wide activities and events designed to promote student engagement and involvement.
Northwestern's students also enjoy the proximity to Chicago, a major metropolitan city with countless opportunities for cultural experiences and internships.
Wisconsin-Madison, on the other hand, is situated in the heart of Madison, the state capital, where vibrant student life, and nightlife are renowned. Students at the University of Wisconsin-Madison enjoy a lively cultural and social scene, with plenty of opportunities to engage in sports, music, and other social events.
Despite the differences in location and campus culture, both Northwestern and Wisconsin-Madison offer a wide range of extracurricular activities for students to get involved in. Northwestern has student organizations, including clubs for sports, music, theater, and community service.
Wisconsin-Madison also has a diverse range of student organizations, with clubs and groups on campus. These organizations provide students with opportunities to develop leadership skills, make new friends, and pursue their interests outside of the classroom.
Another aspect of campus culture that sets Northwestern and Wisconsin-Madison apart is their approach to student wellness. Northwestern has a comprehensive wellness program that includes resources for mental health, physical health, and spiritual well-being. The university also has a state-of-the-art fitness center and offers a variety of wellness classes and workshops.
Wisconsin-Madison also prioritizes student wellness, with a range of resources and programs designed to support students' physical and mental health. The university has a student health center, counseling services, and a wellness center that offers fitness classes, nutrition counseling, and stress management workshops.
Location: Analyzing the Surrounding Areas of Northwestern vs. Wisconsin-Madison
Both Northwestern and Wisconsin-Madison are located in beautiful areas, but they have different landscapes. Northwestern sits on the shores of Lake Michigan and is surrounded by beautiful parks, beaches, and ample green space. Conversely, Wisconsin-Madison is nestled amidst the beautiful Lake Mendota and is surrounded by rolling hills and lovely outdoor spaces.
Moreover, Northwestern's proximity to Chicago gives it an added advantage in terms of cultural experiences and job opportunities, whereas Madison offers a unique charm with its "college town" atmosphere.
Northwestern's location in Evanston, Illinois, also provides easy access to a variety of restaurants, shops, and entertainment options. The city has a vibrant downtown area with a mix of local and chain businesses, making it a great place to explore and try new things.
Additionally, the campus is just a short train ride away from downtown Chicago, which offers even more opportunities for cultural experiences and entertainment.
On the other hand, Wisconsin-Madison's location in the heart of the Midwest provides easy access to other major cities such as Milwaukee and Minneapolis. This makes it a great location for students who want to explore the region and experience different cultures. The city of Madison itself also has a thriving arts and culture scene, with numerous museums, galleries, and theaters to explore.
Campus Resources: What Each University Offers for Student Support
Both universities offer a range of campus resources designed to support student success. Northwestern University has wellness centers, peer mentoring programs, academic advising, and counseling services, while the University of Wisconsin-Madison has similar resources, along with a career center and comprehensive health services.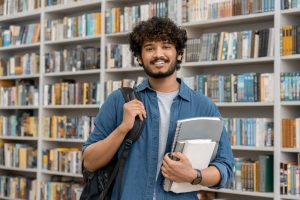 Additionally, Northwestern University offers a variety of extracurricular activities, including over 400 student organizations, intramural sports, and cultural events. The University of Wisconsin-Madison also has a strong focus on community service, with opportunities for students to volunteer and engage in service-learning projects both on and off campus.
Admission Requirements and Acceptance Rate Between Northwestern vs. Wisconsin-Madison
Northwestern and Wisconsin-Madison have different admissions requirements and acceptance rates. Northwestern boasts a more competitive acceptance rate compared to Wisconsin-Madison. Northwestern students also tend to score higher on standardized tests.
However, Wisconsin-Madison has a more holistic approach to admissions, taking into account factors such as extracurricular activities, community service, and personal essays. Northwestern, on the other hand, places more emphasis on academic achievements and test scores.
Additionally, Wisconsin-Madison has a larger undergraduate population, offering more opportunities for students to explore different majors and interests.
Tuition and Financial Aid of Northwestern vs. Wisconsin-Madison
Cost is undoubtedly a significant consideration when choosing a university. However, both universities offer generous financial aid packages to eligible students, and Northwestern has a need-based financial aid policy. It is important to note that financial aid packages can vary greatly between universities and even between individual students.
Additionally, Northwestern offers a variety of other scholarships and grants, including those for first-generation college students, underrepresented minorities, and students with specific academic interests or talents. It is crucial for prospective students to research and understand the financial aid options available to them before making a final decision on which university to attend.
Career Opportunities: Exploring Job Prospects After Graduation
Both Northwestern and Wisconsin-Madison have strong alumni networks and career centers designed to help their graduates succeed in their careers. Northwestern students boast of higher average salaries and greater success in the job market after graduation, with the university being ranked highly among the top universities in the country for job placements.
University of Wisconsin-Madison has also seen similar success in job placements, with a vast majority of students securing jobs within six months of graduation as per university data.
Additionally, both universities offer a wide range of internship and co-op opportunities for students to gain practical experience in their fields of study. These experiences not only provide valuable skills and knowledge but also help students build professional networks and make connections in their industries.
Many students have secured job offers from their internship or co-op employers, making these programs a crucial part of the career development process.
Sports Programs: Comparing Athletic Programs and Facilities
Both Northwestern and Wisconsin-Madison offer a range of extracurricular athletic programs for their students. Northwestern has a strong commitment to athletics and is a member of the Big Ten athletic conference. Their athletic facilities include a new state-of-the-art athletic center and indoor football practice facility.
Wisconsin-Madison is also a member of the same athletic conference and boasts impressive sports facilities, including the iconic Camp Randall Stadium for football.
Despite their similarities, there are some differences between the athletic programs at Northwestern and Wisconsin-Madison. Northwestern has a strong focus on individual sports, such as tennis and golf, and has produced several professional athletes in these fields.
Wisconsin-Madison, on the other hand, has a strong tradition in team sports, particularly in football and basketball, and has won multiple national championships in these sports.
Both universities also offer opportunities for students to get involved in sports beyond just playing on a team. Northwestern has a popular sports journalism program, where students can learn about sports reporting and broadcasting. Wisconsin-Madison offers a sports medicine program, where students can learn about injury prevention and rehabilitation for athletes.
Alumni Networks: Examining the Success of Graduates Between Northwestern vs. Wisconsin-Madison
Both Northwestern and Wisconsin-Madison have highly successful alumni networks, with graduates excelling in various fields. Northwestern has notable alumni from several industries, including journalism, entertainment, politics, and business. Wisconsin-Madison has also produced notable individuals.
However, the success of alumni networks is not solely based on the achievements of individual graduates. It also depends on the level of engagement and support provided by the institution. Northwestern has a strong alumni association that offers various networking events, mentorship programs, and career services.
Wisconsin-Madison also has an active alumni association that provides opportunities for graduates to connect with each other and the university.
Furthermore, alumni networks can also play a significant role in fundraising efforts for their respective institutions. Both Northwestern and Wisconsin-Madison have successful fundraising campaigns, with contributions from alumni playing a crucial role. These donations help support scholarships, research, and other initiatives that benefit current and future students.
Student Body Diversity: Analyzing Demographics and Inclusivity
Northwestern and Wisconsin-Madison strive to create inclusive environments that celebrate diversity. Northwestern is known for its focus on diversity and inclusion, with a variety of programs and initiatives designed to promote a diverse and welcoming community.
Wisconsin-Madison is also committed to fostering diversity and encourages students to engage in activities and events that promote inclusivity and understanding.
Both universities have made efforts to increase the representation of underrepresented groups in their student bodies. Northwestern has implemented a need-blind admission policy, which means that students are admitted regardless of their ability to pay. This policy has helped to increase the socioeconomic diversity of the student body.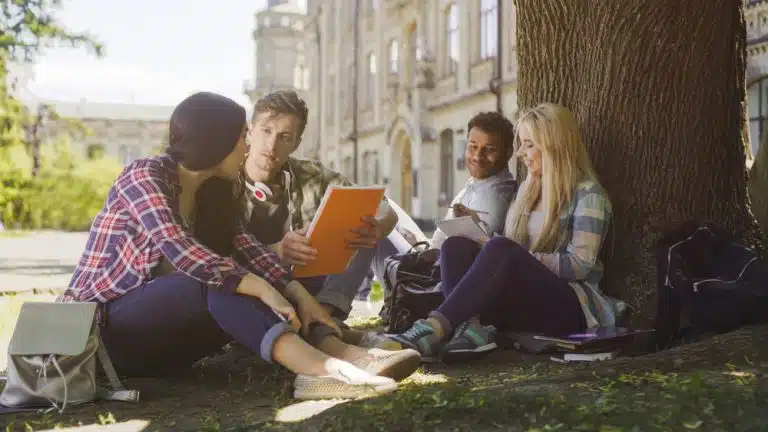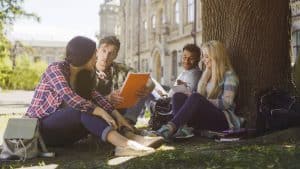 Wisconsin-Madison has also taken steps to increase diversity, including offering scholarships and mentorship programs for underrepresented students.
Research Opportunities: Availability of Research Projects and Labs
Both Northwestern and Wisconsin-Madison have a significant research emphasis, with numerous resources available for students to participate in research projects and laboratory work. Northwestern has several nationally recognized research programs, including those in the fields of engineering, chemistry, and computational biology.
Wisconsin-Madison is also known for its research programs in engineering, ecology, and the environment.
Students at Northwestern have access to state-of-the-art research facilities, such as the Northwestern University Atomic and Nanoscale Characterization Experimental Center and the Center for Interdisciplinary Exploration and Research in Astrophysics. These facilities provide students with hands-on experience in cutting-edge research and technology.
Wisconsin-Madison offers research opportunities beyond traditional laboratory work, such as field research and community-based research. The university's Wisconsin Institutes for Discovery provides a collaborative space for researchers from different disciplines to work together on innovative projects.
Additionally, the university's Undergraduate Research Scholars program offers funding and support for students to conduct their own research projects.
Housing Options: Comparing On-Campus Housing Options and Off-Campus Living
Both universities offer on-campus housing options, although they differ in style and amenities. Northwestern offers a more traditional living experience, with dormitories that offer shared living spaces and common areas. Wisconsin-Madison, on the other hand, has a variety of housing options, including dorm-style living, apartment-style living, and university-managed houses.
While on-campus housing can be convenient and provide a sense of community, off-campus living can offer more independence and flexibility. Students who choose to live off-campus can often find more affordable options, as well as the ability to choose their own roommates and living arrangements.
However, it's important to consider factors such as transportation to campus and the cost of utilities when making the decision to live off-campus.
Campus Safety Measures: Understanding Security Measures in Place at Each University
Both Northwestern and Wisconsin-Madison have safety measures in place to ensure the security of their students. Northwestern provides a range of services such as round-the-clock campus security, emergency phones, and late-night shuttle services.
Wisconsin-Madison has a similarly strong emphasis on safety, with initiatives including a safety app, self-defense courses, and 24-hour police patrols. Both universities have websites that provide updates on campus safety issues to keep students well-informed.
In addition to these safety measures, both universities also have a system in place for reporting any suspicious activity or incidents on campus. Northwestern has a "See Something, Say Something" program that encourages students to report any concerning behavior or activity to campus security.
Wisconsin-Madison has a similar program called "If You See Something, Say Something" that encourages students to report any suspicious activity to the university police department. These reporting systems help to ensure that any potential safety threats are addressed quickly and efficiently.
Study Abroad Programs: Comparing Opportunities to Study Overseas
Both Northwestern and Wisconsin-Madison offer study abroad programs designed to enable students to gain international experience and exposure. Northwestern has various study abroad programs with academic and cultural gain, such as the exchange programs with universities in Europe and Asia.
Wisconsin-Madison has numerous study abroad opportunities, including faculty-led programs and university exchange programs to Europe, Asia, and Africa.
Conclusion
Northwestern and Wisconsin-Madison are reputed for their academic excellence, outstanding resources, and athletic programs. However, each university has distinct differences in terms of campus culture, academics, location, and student resources. It is essential to weigh these factors before making a decision.
Evaluating what matters most to you in your college experience will help make your decision easier and hopefully lead to a fulfilling and fruitful educational experience.
One of the unique study abroad programs offered by Northwestern is the Global Engagement Studies Institute (GESI), which is a service-learning program that allows students to work on community development projects in various countries around the world. This program provides students with hands-on experience in sustainable development and cross-cultural communication.
Wisconsin-Madison also offers a program called International Internship Program (IIP), which provides students with the opportunity to gain professional experience in an international setting. Students can choose from a wide range of internship opportunities in various fields, including business, education, and healthcare.