Northwestern Yield Rate
Northwestern University, which is situated in Evanston, Illinois, close to the desired city of Chicago, is home to 8,200 talented undergraduate students and many of the best academic programs in the world. Although the idea of Northwestern being a highly selective college is not new, it is more difficult than ever in 2022 to get into Northwestern and become a Wildcat. Over the past five years, the acceptance rate has stayed below 9%. It's imperative that you know more about Northwestern yield rate.
Back in 1993, 42% of candidates to Northwestern were accepted; even in 2009, a respectable 27% of those who submitted an application eventually heard positive news. Simple math tells us that applying to this prestigious private research university in the Midwest will be three to four times harder in 2022–2023 than it was approximately ten years ago. You'll need every advantage you can get given the recent trend toward greater selectivity.
Admissions to Northwestern University
The acceptance percentage for the admissions to Northwestern University is the highest at only 9%. An ACT score of between 33 and 35 or a SAT score between 1430 and 1550 are required for admission to Northwestern University for half of the candidates. Nevertheless, 25% of accepted applicants received scores that were above these limits, while 25% received scores that were below these levels. The application date is January 3 and Northwestern University charges a $75 application fee.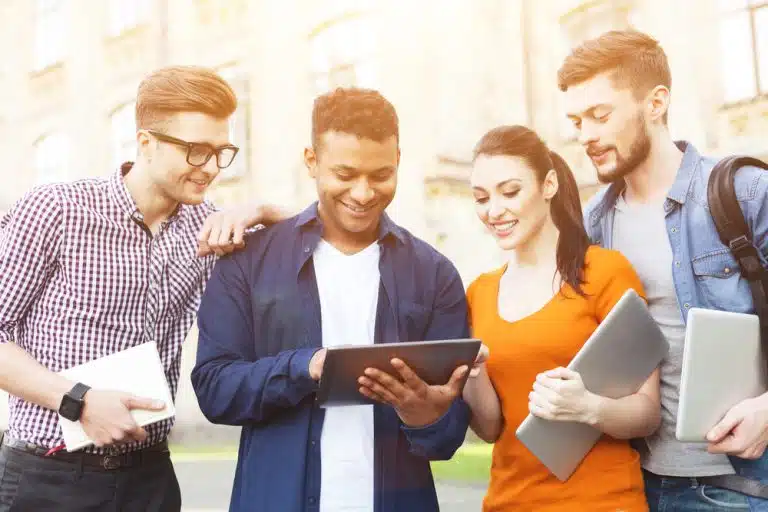 Northwestern University admissions officers view a student's GPA as a crucial academic factor. When available, an applicant's high school class rank is very important to admissions officers at Northwestern University, as are letters of recommendation.
Northwestern Yield Rate
Northwestern yield rate, or the proportion of accepted students who choose to enroll, as a percentage of all admitted students, was 60% for the Class of 2025. The yield rates at other top-ranked private schools are as follows: Duke University (61%) WashU (46%), and Rice University (44%).
Furthermore, the 2022 Northwestern yield rate is 63.00%, whereas the average Northwestern yield rate (enrollment rate) for the time period is 50.81%.
The rise in the National Profile
Since 2006, admittance rates have significantly decreased at Northwestern and its rival University of Chicago, with 83% and 80 percent declines, respectively. In accordance with the study, UChicago accepted 38% of applications in 2006 but only 6.5% of candidates in 2017. Similarly, over the 19-year span, Northwestern's admissions rate decreased from 32% to 6.5 %.
As more students apply to a wider range of universities, these previously more regionally well-known schools have now gained national and even international recognition. Out of all Northwestern schools, Weinberg College of Arts and Sciences received the most applications, followed by McCormick School of Engineering.
Pell Grant-Eligibility
Northwestern has made an effort to publicly show its dedication to diversity. By the fall of 2020, 20% of an entering class must be Pell Grant eligible, according to a target set by Northwestern in 2016. With the Class of 2022, this was accomplished. Despite this, about 30% of the undergraduate student body is still from Illinois.
Notes and Trends in Admissions (Class of 2026)
Pell Grants were awarded to 21% of the Class of 2025 students.
First-generation college students now make up 15% of the Class of 2025, up from 13% the year before.
There were 4,000 more applications for the Class of 2026.
Students today are multilingual and hail from 105 different nations.
Financial aid of some kind is received by 61% of current undergraduates.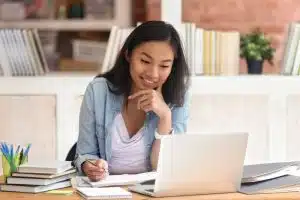 Changes in Admission Yield (Enrollment Rate)
The current academic year's Northwestern yield rate is 63.00%, compared to the average admission yield of 50.81% for the previous 11 years. The percentage of admitted students that actually enrolled is known as the yield, often referred to as the enrolment rate. The yield changes at Northwestern University from 2012 to 2022 are shown in the following table.
| | | | |
| --- | --- | --- | --- |
| Year | Total | Men | Women |
| 2012-13 | 37.79% | 37.63% | 37.95% |
| 2013-14 | 41.47% | 42.28% | 40.68% |
| 2014-15 | 46.26% | 47.10% | 45.48% |
| 2015-16 | 48.16% | 49.06% | 47.28% |
| 2016-17 | 53.03% | 53.61% | 52.49% |
| 2017-18 | 55.29% | 55.01% | 55.55% |
| 2018-19 | 56.43% | 54.07% | 58.64% |
| 2019-20 | 54.61% | 55.23% | 54.02% |
| 2020-21 | 52.03% | 51.92% | 52.12% |
| 2021-22 | 63.00% | 64.00% | 61.99% |
| Average | 50.81% | 50.99% | 50.62% |
Headcount Changes for Applicants, Admitted and Enrolled
Over the past ten years, the average number of applicants has been 36,905, the average number of admissions has been 4,036, and the average number of students enrolled has been 2,003. There were 8,373 more applicants to Northwestern University than the year before, a 21.33% increase. The following table displays the headcount changes for applicants, admitted, and enrolled of Northwestern University from 2012 to 2022.
| | | | |
| --- | --- | --- | --- |
| Year | Applicants | Admitted | Enrolled |
| 2012-13 | 30,926 | 5,575 | 2,107 |
| 2013-14 | 32,060 | 4,912 | 2,037 |
| 2014-15 | 33,674 | 4,416 | 2,043 |
| 2015-16 | 32,122 | 4,190 | 2,018 |
| 2016-17 | 35,100 | 3,743 | 1,985 |
| 2017-18 | 37,259 | 3,442 | 1,903 |
| 2018-19 | 40,425 | 3,422 | 1,931 |
| 2019-20 | 40,585 | 3,673 | 2,006 |
| 2020-21 | 39,263 | 3,654 | 1,901 |
| 2021-22 | 47,636 | 3,335 | 2,101 |
| Average | 36,905 | 4,036 | 2,003 |
Who gets admitted to Northwestern University?
AdmissionSight examined the composition of the Northwestern University class of 2025 by demographics and it is as follows:
International students now make up 10% of the incoming class, double the percentage from ten years earlier.
Graduates of Chicago public schools make up 6%.
The competition is fiercest among students from states with an inexhaustible supply of qualified applicants, as it is at any highly selective university (New York, California, Massachusetts). It is more likely that your place of residence will improve your chances of admission if you are from a less populated state like Alaska, North Dakota, or Montana.
AdmissionSight lists the composition of the Class of 2025, when broken down by ethnicity:
Asian American: 24.4%
Hispanic: 16.8%
African American: 12%
White: 52.4%
Following is a breakdown of all current undergraduate students by gender:
Class Rank, SAT, and ACT
According to the most recent official statistics available, students in the Class of 2024 had average standardized test scores of 1468 on the SAT and 33 on the ACT. A startling 95% of Class of 2025 participants graduated in the top quartile and decile of their high school graduating class, respectively.
How does the University evaluate Potential Students?
The rigor of secondary school records, class rank, GPA, and standardized test scores are four characteristics that Northwestern University rates as being "extremely essential" to its admissions process (test-optional through at least 2023). Essays, references, extracurricular activities, character/personal characteristics, and talent/ability are the additional five factors that are deemed "essential." A possible alumni interview, first-generation status, alumni ties (legacy), racial/ethnic status, volunteer activity, paid job, and the degree of an applicant's interest in Northwestern are all "considered" factors.
The top eight (8) criteria used by Northwestern to determine which applicants will get acceptance letters are the following:
Class rank
Grades (GPA)
Rigor of secondary school record
Test scores (optional)
Essays
Recommendation letters
Talents, skills, achievement and Extracurricular activities
Student's character and personal qualities
In contrast, during some challenging years, the admissions committee goes so far as to take into account:
The applicant's demonstrated interest in Northwestern
Optional interviews
First-generation status
Racial and ethnicity
Alumni relation (legacy)
The breakdown of the acceptance rates for each entry strategy may be found below.
| | |
| --- | --- |
| Northwestern Early Decision (ED) acceptance rate | Acceptance rate for Northwestern Early Decision (ED) is 25% |
| Northwestern Regular Decision (RD) acceptance rate | Acceptance rate for Northwestern Regular Decision (RD) is 6% |
| Northwestern Transfer acceptance rate | Acceptance rate for Northwestern Transfer is 15.27% |
| Northwestern International Students acceptance rate | Acceptance rate for Northwestern International Students is 9% |
Advice on Applying to Northwestern
You need to be careful not to focus too much on the admissions data. Bring attention to your own application instead. To increase your chances of being accepted to Northwestern, there are a few things you may do to promote your application.
1. Show Off Your Academic Skills
Despite the fact that Northwestern's admissions process is holistic, you should still make an effort to do your best in high school and on the ACT or SAT. Consider enrolling in IB or AP courses while you are still a high school student. This can show your willingness to push yourself academically and your enthusiasm for learning.
Successfully passing the SAT or ACT might demonstrate to admissions officers that you take your study practices seriously and are capable of achieving a tough objective. In general, proving your intellectual prowess can strengthen your application and provide you an advantage over other candidates.
2. Choose Your Teacher Evaluations Carefully
The only section of your program where you have no input on the content is this one. You should make sure that the person you select to evaluate you is sufficiently familiar with you to be able to comment on your abilities, personality, and demeanor. Choose a teacher that you have a stronger connection with than just showing up to class, doing well, and leaving.
This can be to your advantage if you've worked on a project with the teacher, participated in an after-school activity under their supervision, or enrolled in more than one of their courses. Make sure anybody you hire can effectively represent you!
3. Be genuine, but take Northwestern's hiring requirements into account.
Always make an effort to convey the most genuine version of yourself. Your application for undergraduate study is no different. However, by being aware of what Northwestern is looking for in potential students, you can still increase your chances of being accepted.
The fit factor is a key concern for Northwestern. The selection committee's primary concern is whether the applicants will succeed on campus. Fit is not just about who you have been or are now, but also about who you will be and who you might become, according to Northwestern.
Northwestern provides examples of queries that admissions staff consider in order to assist students in determining whether or not they are a suitable fit for the institution. Use these questions as a guide when you complete your application so that you can prove your suitability at each stage!
Preparing for the Northwestern Interview
Undergraduate candidates are not required to interview at Northwestern. Instead, the school offers optional off-campus alumni interviews that are planned in accordance with "the geography, availability, and capability of alumni."
The admissions office will get in touch with candidates who attend high schools in areas with active alumni interviewers. According to the availability of space, interviews are permitted. All interviews are currently conducted online.
You may "expect a conversational situation where you can relax, be yourself, and ask questions in addition to answering them," according to Northwestern. You don't need to prepare any more materials in advance of the interview or email the interviewer your résumé or other documents.
If you are unable to or choose not to participate in an interview, you won't be at a disadvantage. Keep in mind that due to geographic and alumni restrictions, it is not always possible to schedule an interview with every applicant who requests one.
Interview Questions
If you decide to participate in the alumni interview, you may discuss the following questions and subjects.
Concerns Regarding You
The purpose of the interview is to learn more about you personally. They could enquire about your high school experience, involvement in the community, extracurricular activities, interests, and background or upbringing.
Questions Regarding Your Desire to Attend Northwestern
You can be questioned during your interview about your motivation for applying to Northwestern. They might inquire as to what program you applied for and why, what groups or extracurriculars you might be interested in joining, and how you intend to engage with Northwestern society.
Questions Regarding Your Strong Points and Weak Points
Depending on the situation, your interviewer might or might not ask you about your personal strengths or flaws. They might inquire about your achievements, your path toward self-improvement, or what you see as your greatest strength.
Questions Regarding Your Future Goals and Aspirations
Your interviewer might inquire about your aims and goals as a result of the conversation's natural flow. They could inquire about your ideal work and any other long-term objectives you may have.
Possibility to Question Your Interviewer
You will have the opportunity to ask any questions you may have that a quick Google search cannot resolve. Maybe you're interested in learning more about what it's like to be a student or what they liked most about Northwestern.
You are welcome to enquire about the interviewer's background and time at Northwestern. Utilizing this information from a past student can assist in providing answers to inquiries that call for a more intimate touch.
Is Northwestern the right university for you?
Northwestern University is a school that prefers applicants who scored at (or above) the 98th percentile on standardized tests and finished near the top of their high school class, with acceptance rates of 7% to 9% in recent years. In a curriculum with a lot of AP courses, almost all "A"s is expected.
If Northwestern University is your goal, be sure to have a reliable fallback strategy as well. Every student should be sure to create a list of suitable colleges that includes both "goal" and "safety" schools. You should obviously seek the advice of your counselor throughout this procedure.
At AdmissionSight, we have over 10 years of experience guiding students through the competitive admissions process to get accepted to the top universities in the world. It's not the yield rate or acceptance rate that will get in your way to be admitted to your desired college, but your will to be there. Grab every opportunity you have. Feel free to set up an appointment today to book your initial consultation.