Northwestern's Transfer Acceptance Rate
What is the transfer acceptance rate at Northwestern?
How many transfer students does Northwestern accept each year? The admissions process at Northwestern University is extremely competitive because of the university's prestigious academic programs and dynamic student life.
Because Northwestern University receives a significant number of applications each year but can only accept a limited number of transfer students, Northwestern's transfer acceptance rate, indeed, is comparatively low.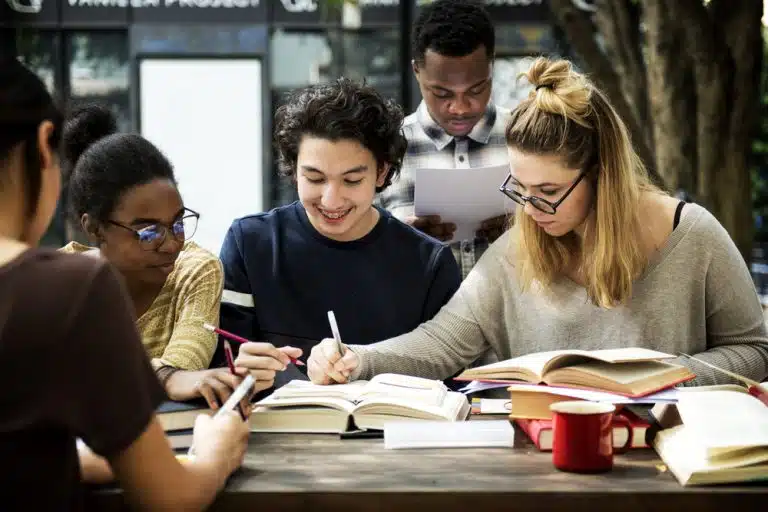 For instance, 2,965 people applied to transfer for the fall semester of 2021, but only 387 people were selected.
This indicates that Northwestern's transfer acceptance rate is 13%. When we examine these numbers by gender, we find that the acceptance rates are as follows:
Male transfer applicants: 11.6%
Female transfer applicants: 14.7%
Who can transfer to Northwestern?
Who is eligible to transfer to Northwestern? It is essential for individuals who are contemplating transferring to Northwestern to keep in mind that the admissions process is quite difficult.
Because of this, admittance is only offered to a select group of students who possess a variety of distinguishing qualities like the following:
You are required to submit an application as a transfer student if you started college coursework after you graduated from secondary school.
Applicants who are accepted to Northwestern as transfer students often have at least one year of full-time college study under their belts when they arrive at Northwestern (24 semester hours or 36 quarter hours).
You are eligible to apply for transfer admission while you are in the process of completing one full year of college coursework, as long as you will have completed that coursework prior to the start of the term in which you plan to enroll.
You are required to be in good academic standing and eligible to continue your studies at your most recent educational establishment in order to do so.
What are the transfer requirements at Northwestern?
What are Northwestern's prerequisites for transfer students? If you're eager to transfer despite Northwestern's transfer acceptance rate, you need to take note of and fulfill the following:
1. Common Application or Apply Coalition with Scoir
Those who are unsure of which application to fill out should either utilize the Common Application or the Apply Coalition with Scoir. There is no preference of any kind from both platforms.
You should choose the application that you thinks is the best fit for your unique circumstances; nevertheless, you must remember that Northwestern will only accept one of these two applications.
2. Official university transcript(s) from all universities attended must demonstrate at least one year of full-time undergraduate study.
3. Official secondary school transcript noting graduation
4. College Report
5. Academic evaluation
6. SAT or ACT scores (Optional for transfer applicants for the 2022-23 application cycle)
If a student takes the SAT or ACT on many occasions, the Northwestern system will compute a "super score" for them by adding the highest section scores from each of the various test dates.
This "super score" will replace the student's previous best score from a single testing session in the database.
Candidates are not required to disclose scores from all exam dates, but they are more than welcome to do so if they choose to.
For students who choose to take the ACT's optional section tests, any individual section results will be included in the calculation of their overall ACT score.
Students can now submit an official super score by making use of the ACT's recently added super score reporting option.
Students are allowed to self-report all of their SAT and ACT scores; however, they should refrain from calculating their own ACT super scores.
Instead, students should report their highest ACT section scores as well as their highest composite score from a single test date, and the system will automatically calculate their ACT super scores.
Moreover, students who have been accepted to the school and who decide to enroll will be required to present official SAT or ACT test scores prior to matriculation. These scores must confirm the students' highest self-reported section and composite scores.
The code for the Northwestern University SAT Reasoning Test is 1565, while the Northwestern ACT code is 1106.
7. Official proof of English language proficiency
This is only for applicants whose first/primary language is not English or whose secondary schooling has yet to be in English.
It is not permissible to self-report one's English proficiency scores; rather, these must be submitted officially as part of the application through the relevant testing agency.
Although there is no set score that must be achieved to be considered for admission to Northwestern, applicants who are competitive show a high level of English proficiency and often score in the high range on all of the portions of the examinations that the university accepts.
Please be aware that Northwestern University does not super score English proficiency examinations and will not analyze applicants' TOEFL MyBest Scores.
1565 is the code for the Northwestern University TOEFL.
8. $75 non-refundable application fee or a waiver of the application charge 
9. Bienen School Supplement 
These supplement materials are for School of Music applicants only.
It's worth noting that Northwestern's transfer acceptance rate can vary from year to year, depending on the number of applicants, the strength of the applicant pool, and the number of spots available in the university's various programs.
Additionally, transfer applicants are held to the same rigorous academic standards as first-time applicants, and the admissions committee will carefully review each candidate's application materials.
If you are considering transferring to Northwestern, it is essential that you conduct a thorough study of the university's programs and requirements and that you get in touch with the Office of Undergraduate Admissions with any questions that you might have.
In summary, the percentage of transfer students accepted at Northwestern University is among the lowest in the country, and the university's admissions procedure is extremely demanding.
You can, however, improve your chances by putting in a lot of effort, being determined, and being well-prepared. This will allow you to become a part of the dynamic student body at one of the best institutions.
Moreover, AdmissionSight got your back if you require any additional support. We have been helping students get into their dream schools for almost ten years now. We would want you to contact us so that we can schedule a meeting.