Notable Alumni at UPenn
Introduction to UPenn
The University of Pennsylvania, sometimes known as UPenn, is a research university that belongs to the prestigious Ivy League and is located in Philadelphia, Pennsylvania. It is the fourth-oldest institution of higher education in the United States and is among the highest in the world in terms of the ranking of universities. Let's get to know UPenn before we explore the list of notable alumni at UPenn
UPenn was founded in 1740. It was also one of the nine colonial colleges that were chartered before the Declaration of Independence of the United States of America. Benjamin Franklin, who established and served as the university's first president, was a proponent of the idea of an educational institution that prepared future leaders in academics, business, and public service.
The notable alumni at UPenn and their huge and successful contributions to the world are the embodiment of Benjamin's advocacy.
At UPenn, there are a total of twelve graduate and professional schools, in addition to four undergraduate schools. The following schools offer undergraduate programs to students:
The College of Arts and Sciences
School of Engineering and Applied Science,
Wharton School
School of Nursing
Students at UPenn are permitted to enroll in coursework offered by any of the university's twelve colleges thanks to the "One University Policy." You can also learn about a lot of firsts that UPenn created since its establishment, some of which are as follows:
The first collegiate business school (Wharton School, 1881)
The first school of medicine in North America (established in 1765)
The first law school in the United States whose first professor is the one who wrote the first draft of the U.S. Constitution.
The first "student union" building and organization (Houston Hall, 1896)
The first Catholic student club in North America (Newman Center, 1893)
The first double-decker college football stadium (Franklin Field, 1924 when the second deck was constructed)
The endowment of the university was valued at $20.5 billion as of June 30, 2021, and the university had a research budget of $1.02 billion in 2019.
As a participant in the NCAA Division I Ivy League conference, the university's intercollegiate athletics program, known as the Quakers, has varsity teams in 33 different sports.
At AdmissionSight, we are committed to helping students get into their dream colleges. We can provide substantial guidelines and proper tools and resources to improve the chances of a student being admitted. Our team is comprised of professionals that have extensive years of experience in their respective fields. You can depend on their expertise during the admission season.
If UPenn is your dream college and you're already seeing yourself as an alumnus of this prestigious college one day, then you should finish this entire article to get interesting facts about the notable alumni at UPenn.
Acceptance Rate for the UPenn Class of 2026
What is the acceptance rate for the UPenn Class of 2026? For this particular incoming class, the University of Pennsylvania had its lowest acceptance rate in years, which was 4.4%. There were 54,588 people who expressed interest in attending the university; however, there are only 2,417 students now enrolled in the Class of 2026.
With the aforementioned facts in the introductory part that we discussed earlier, there's no doubt that UPenn is one of the most prestigious universities in the nation, and as a member of the famed Ivy League, its enrollment process surely involves a lot of challenging processes for prospective students.
How hard is it to get into UPenn?
How hard is it to get into UPenn? It is very hard to get into the University of Pennsylvania, and it is only getting harder to do so. Despite the fact that the university's overall acceptance rate is quite low, your individual chances of admission to UPenn may be higher or lower, depending on the strength of your profile.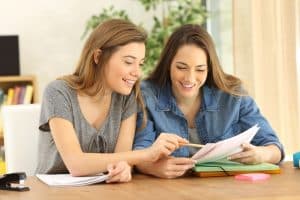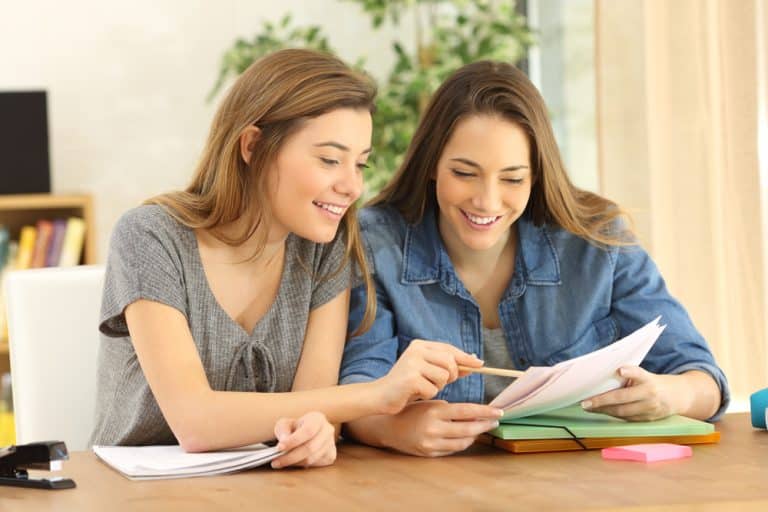 You can get into UPenn if you have good grades, good test scores, good essays, good recommendations, and good extracurricular activities.
GPA
When it comes to grades, UPenn has an average GPA of 3.9 or higher. UPenn's selective admission process typically admits prospective students who rank in the top ten percent of their high school class. In light of this, notable alumni at UPenn also have exemplary academic profiles when they were a student.
For instance, attain a competitive profile that's comprised of A's in the most difficult classes that are offered during high school. On their academic resumes, applicants to Ivy League schools usually list at least 10 and often as many as 12 AP courses.
SAT/ACT scores
On the other hand, due to the inconvenience caused by COVID-19, UPenn decided to implement a test-optional policy for the 2020–2021 admissions cycle and has decided to extend that policy for the 2021–2022 admissions cycle as well. It is strongly suggested that you take one of the SAT or ACT standardized tests if you are in a position to do so safely.
Despite this, the middle 50% of enrolled students for the incoming class who chose to submit scores were 34–36 for the ACT and 1510–1560 for the SAT. Students who send in their test scores have a higher chance of getting in than students who don't send in their test scores.
Essays
When it comes to selecting new students, the University of Pennsylvania places a "very strong" emphasis on both the application essays and character/personal traits. The connection between the two parts is easy to see since the essays are the perfect place to talk about your unique qualities and show how they will contribute to campus life at the University of Pennsylvania.
You can differentiate yourself from other applicants through the essay. When writing your college application essays, in general, you should make sure to write in a genuine voice and stress how you will fit in at school.
If you aspire to become one of the notable alumni at UPenn, then you should put a lot of substantial effort into creating those essays. Remember that "great things are done by a series of small things brought together." Work out all the factors in your application, whether it is big or small.
UPenn Alumni Interview
What is the UPenn alumni interview? As part of the admissions process at UPenn, more than 90% of candidates receive an interview invitation, though this number can vary depending on the availability of alumni volunteers. Interviewees aren't admissions staff but UPenn alumni that are eager to find out more about you and to talk about their experiences at Penn.
Throughout the interview, you and a UPenn alumni volunteer will engage in conversation. It will only be a dialogue, so there is no need to get worked up. Relax and just be who you are. This gives Penn an opportunity to learn more about you as well as for you to learn more about UPenn.
Tips for the UPenn Alumni Interview
Always maintain your composure and calm.
If the interviewer asks you a question that you weren't anticipating and you need time to consider your answer, let them know. This provides the interviewer with the impression that the student is mature and introspective.
Be punctual.
Get plenty of rest. If you find that your anxiety is getting the better of you, try beginning your day with meditation.
Stay on point and don't stray from the subject.
Keep your responses to a maximum of two to three minutes. Only if the person doing the interview is interested in what you're saying should you go into more detail.
You can ask as many questions about the university as your heart desires. Interviewers or even notable alumni at UPenn are always eager to discuss their previous educational experiences. Always make sure to ask questions like, "What was your favorite thing about UPenn?" or "Tell me about the amazing prospects available at UPenn," because inquiries of this nature elicit pleasant recollections, and you can be certain that the interview will end on a positive note if you do so.
Always show gratitude to the person who interviewed you, and send a follow-up email sometime later.
UPenn Graduation Rate
What is the UPenn graduation rate? The total percentage of UPenn undergraduates who graduate within six years is 96.2%. On the other hand, 95.9% of undergraduate students graduate from underrepresented minority groups attending UPenn. The total percentage of students awarded Pell grants is 95.4%.
How many alumni does UPenn have?
How many alumni does UPenn have? The total number of living UPenn alumni is more than 290,000. The proportion of these people who have earned undergraduate degrees (52.5%) and doctoral degrees (47.5%) is approximately equal. Although the majority of UPenn's graduates call the United States home, the university has more than 23,000 graduates residing in other countries.
It should come as no surprise that the greater Philadelphia area is home to the largest geographic concentration of their alumni, which numbers over 67,000. Over 46,000 graduates currently reside in the metropolitan New York area, while the Baltimore-Washington metropolitan area is home to approximately 13,000 supporters of the Red and Blue. Boston and San Francisco are now fourth and fifth on the list of cities with the most graduates. They have 10,100 and 9,500 graduates, respectively.
List of notable alumni at UPenn
Who is included on the list of notable alumni at UPenn? In addition to a large number of successful businesspeople, politicians, and actors, the Ivy School of Philadelphia is responsible for the creation of 25 billionaires, along with the most successful people to graduate from the University of Pennsylvania, such as follows:
Gloria Allred
In the early 1960s, American civil rights attorney Gloria Allred attended the University of Pennsylvania to get her Bachelor of Arts in English degree. Her senior honors project on Armenian literature was the first step that led her to work on civil rights issues.
Anil Ambani
In 1983, Indian business magnate Anil Ambani attended the University of Pennsylvania's Wharton School of Business to earn his Master of Business Administration degree. The former CEO of Reliance Group is currently a member of the Board of Overseers at Wharton. He was the first person to be honored with the Wharton Indian Alumni Award.
Elon Musk
Elon Musk, the founder of Tesla and SpaceX, was presented with the opportunity to attend the Wharton School of Business on a full scholarship in the early 1990s. Musk received his undergraduate education with a bachelor's degree in both economics and physics.
Elizabeth Banks
Elizabeth Banks, who starred in "The Hunger Games," had the highest possible grade point average and received honors in 1996. She was a member of the Tri Delta sorority when she first met her husband, who was also a student at the same university.
William J. Brennan Jr.
The approach that the Supreme Court takes to deciding cases involving individual and civil rights under the Constitution was altered by Chief Justice William J. Brennan Jr. Brennan graduated from the University of Pennsylvania in 1928 with a degree in economics. He was also a member of the Delta Tau Delta fraternity there.
Warren Buffett
Before completing his bachelor's degree at the University of Nebraska in 1951, Warren Buffett attended the Wharton School of Business for the first two years of his undergraduate education. At the University of Pennsylvania, the now-billionaire CEO of Berkshire Hathaway was a brother in the Alpha Sigma Phi fraternity. He then became one of the most popular notable alumni at UPenn.
Tory Burch
When Tory Burch was applying to colleges, she was most interested in attending the University of Pennsylvania. The fashion designer, who is now worth a billion dollars, majored in art history at college and was instrumental in establishing a Kappa Alpha Theta fraternity there. Prior to receiving his diploma in 1988, Burch completed his education aboard a ship.
Bruce Dern
In 1954, Bruce Dern enrolled at the University of Pennsylvania, following in the academic footsteps of both his father and brother. However, he did not complete his education since he decided to pursue a career in acting instead.
Jennifer Egan
Pulitzer Prize-winning author obtained her BA in 1985. Recently, Egan was given recognition for his accomplishments at UPenn's 78th Alumni Award of Merit Gala.
Warby Parker (JAND, Inc.) Founders
At a bar in UPenn, Warby Parker co-CEOs Dave Gilboa and Neil Blumenthal conceived of the idea that would later become their $500 million spectacles firm. The four Wharton grads from 2010 all met their other two cofounders, Jeffrey Raider and Andrew Hunt, while they were enrolled at the university.
Rob Henrikson
Rob Henrikson, a former CEO of MetLife, received his Bachelor of Arts degree from the University of Pennsylvania in 1969 and then completed the Advanced Management Program at Wharton. As chairman of the board for the S.S. Huebner Foundation at Wharton, he stays involved in the community.
Leonard Lauder
In the 1950s, Leonard Lauder, who is now the chairman emeritus of Estée Lauder, and his brother attended the University of Pennsylvania. They worked together to set up the Joseph H. Lauder Institute at the university so that business students could learn about a lot of different things.
John Legend
John Legend attended the University of Pennsylvania. The jazz acapella group was led by the nine-time Grammy winner, who also served as president of the group. In May 2014, the graduate from 1999 was invited back to his alma mater to give the commencement speech. He is one of the most known notable alumni at UPenn when it comes to success in the music industry.
Ben Lerer
Ben Lerer started Thrillist Media Group just two years after he graduated from the University of Pennsylvania, and he is currently the CEO of the company. The graduate from the year 2003 was a member of the Sigma Alpha Mu fraternity while he was an undergraduate.
Marc Lore
In 2007, Marc Lore received his Master of Business Administration from the Wharton School of Business. Since then, he has gone on to develop Quidsi, which he later went on to sell to Amazon for $545 million, and he is currently the CEO of the online shopping website Jet.
Andrea Mitchell
Andrea Mitchell, currently the top foreign affairs correspondent for NBC News, began her career in journalism during her time at the University of Pennsylvania, where she worked as the news director for the student radio station WXPN. The student who studied English literature and graduated in 1967 now works at the institution as a trustee.
David Montgomery
David Montgomery is presently the Chief Executive Officer, General Partner, President, and Co-Owner of the Philadelphia Phillies baseball franchise. During his time at the University of Pennsylvania, Montgomery was a passionate fan of the Phillies and frequently attended games. After completing his undergraduate studies with a concentration in history and membership in Phi Sigma Kappa, he went on to earn an MBA in 1968.
Mehmet Oz
In 1986, Dr. Mehmet Oz attended the University of Pennsylvania to receive degrees in both medicine and business administration. When he was attending medical school, Dr. Oz was elected to serve as the president of the student body. He is now the host of the "Dr. Oz Show" each day.
William S. Paley
In the 1920s, William S. Paley received his degree in finance from Wharton. Paley's family took advantage of a chance to advertise their cigar business by purchasing a struggling radio network. Within a year of the purchase, Paley had acquired majority ownership of the network, which would go on to become CBS. Paley has since become one of the most well-known notable alumni at UPenn.
Michelle Peluso
Michelle Peluso made the decision to enroll at Wharton so that she could pursue her passion in business while also receiving an education that was well-rounded in the liberal arts. She went on to become the CEO of Travelocity after earning her BA in 1993, and in 2013, she became the CEO of Gilt after holding that position at Travelocity.
Harold Prince
Harold Prince, a theatrical producer, graduated from the University of Pennsylvania in three years, in 1942. He ended up winning a total of 21 Tony Awards, making him the winner with the most accolades in the history of the competition. Because of all of his accomplishments, the institution decided to name a theater after him.
Brian L. Roberts
Brian L. Roberts was an All-American squash player, graduated with a degree from the Wharton School in 1981, and was a member of the Zeta Psi fraternity. He also obtained his degree in 1981. After completing his education, he joined the family business, Comcast, and at the age of 31, he became the company's CEO.
John Sculley
After graduating with a Master of Business Administration degree from Wharton in 1963, John Sculley went on to become the chief executive officer of both Pepsi and Apple. He cites Wroe Alderson, a professor at Wharton, as having had a big influence on his business decisions.
David Tisch
David Tisch is an investor who is also one of the co-founders of Spring and TechStars. He is affiliated with BoxGroup. The Zeta Beta Tau fraternity's president in 2003 was a graduate of the University of Pennsylvania class of 2003, which is Tisch.
Donald Trump
Donald Trump, who graduated from Wharton in 1968, began his academic career at Fordham University but left after just two years. As the 45th President of the United States, he is unquestionably one of the most illustrious notable alumni at UPenn.
Ivanka Trump
Ivanka Trump followed in her father's footsteps and attended Wharton School after transferring to the university during her junior year of college. She received her degree in 2004. The businesswoman, author, heiress, and former model received her Bachelor of Science in economics Summa Cum Laude, where she also graduated with honors.
Bert Bell
The former National Football League Commissioner, Bert Bell, studied English at the University of Pennsylvania, but he never finished his degree there. During his time there, he participated in the football team's Rose Bowl game while also being a member of the Phi Kappa Sigma fraternity and playing quarterback for the team. Before entering the National Football League, Bell was the head coach of the University of Pennsylvania football team in the early 1920s.
Nat Turner
Nat Turner, founder, and CEO of Invite Media and Flatiron Health spent his time at Wharton studying many aspects of business and entrepreneurship. Turner was given one of five Wharton Venture Awards in 2007, the summer before he entered his senior year of high school. These awards enable students to develop their own enterprises.
Stephen "Steve" Wynn
Before earning his degree in 1963, hotel billionaire Stephen "Steve" Wynn of Las Vegas studied English literature and cultural anthropology. He graduated from college in 1963. The brother who belonged to the Sigma Alpha Mu fraternity is currently the chairman and chief executive officer of Wynn Resorts Limited.
Mortimer Zuckerman
The year 1963 was the year when Mortimer Zuckerman received his diploma from the Wharton School. He is currently the owner of The New York Daily News and U.S. News & World Report, both of which he is also the editor-in-chief. He was one of the co-founders of the real estate investment company, Boston Properties.
Each of the notable alumni at UPenn is an extraordinary individual who entrusted their college education to UPenn, one of the most prestigious educational institutions in the United States. If you're eager to enter this college, you should be dedicated to each step of its admission process. Your ideal life as a student at UPenn can become a reality with our professional assistance at AdmissionSight. Contact us today and we will talk about strengthening your profile to increase your chances of admission.