Nurturing Bright Futures: A Deep Dive into Wake Forest Pre-College Programs
Nestled in the heart of North Carolina, Wake Forest University is a bastion of academic excellence, renowned for its broad spectrum of educational opportunities. A distinctive part of this spectrum is the Wake Forest pre-college programs, designed to equip high school students with valuable skills and knowledge to navigate the future academic landscape.
These programs offer a taste of the Wake Forest experience while allowing students to delve into various disciplines, refine their abilities, and explore potential career paths.
Wake Forest pre-college programs act as a catalyst, stimulating intellectual curiosity among students and fostering a passion for learning. Catering to students in grades 9 through 12, these programs range from summer immersions and academic enrichment courses to online offerings and dual enrollment options.
With Wake Forest pre-college programs, high school students receive an unparalleled opportunity to experience college life, expand their horizons, and prepare themselves for their higher education journey.
Why is Wake Forest So Prestigious?
Why is Wake Forest so prestigious? At Wake Forest University, Pre-College Programs represent a critical intersection between high school education and higher learning, a step that embodies the institution's commitment to intellectual and personal growth for students. They embody an opportunity for motivated high school students to delve into the world of higher education, fostering a passion for learning, and cultivating the skills and knowledge necessary to excel in future academic pursuits.
The term 'Pre-College Programs' at Wake Forest encapsulates a range of educational initiatives designed for students in grades 9 to 12. These programs vary from immersive summer sessions, enriching academic courses during the school year, and flexible online offerings, to the comprehensive dual enrollment options that allow students to experience college-level coursework while still in high school.
Each of these opportunities is carefully crafted to offer a well-rounded view of the collegiate experience, inviting students to explore new areas of interest, hone their skills in preferred disciplines, and receive an authentic glimpse into the rigors and rewards of university life.
Integral to the Pre-College Programs is Wake Forest's ethos of 'Pro Humanitate' or 'For Humanity'. The university encourages students to look beyond the confines of their classrooms and consider the broader implications of their knowledge. As part of this initiative, the Pre-College Programs also imbue students with a sense of social responsibility, encouraging them to apply their learning towards creating a positive impact on their communities and the world at large.
Furthermore, the Wake Forest pre-college programs are tailored to provide an enriching and holistic learning experience. This is not limited to academic growth alone but also encompasses personal development. Students learn valuable life skills such as leadership, communication, and critical thinking, preparing them not just for college, but for a lifetime of success.
Beyond just subject knowledge, the Wake Forest pre-college programs serve as a platform for students to explore potential career paths. They can delve into fields of study that resonate with their passions and aspirations, under the guidance of the esteemed Wake Forest faculty and industry experts. Whether a student is interested in Law, Business, Medicine, Arts, Leadership, or Technology, they can find a program that allows them to investigate these areas in depth, shaping their academic and professional trajectories.
In essence, the Wake Forest pre-college programs signify more than an academic endeavor. They represent a journey of exploration, growth, and preparation for the future. As a bridge to higher education, these programs help students make informed decisions about their academic paths, equip them with the tools to succeed, and inspire a lifelong love of learning.
Through these programs, Wake Forest University upholds its dedication to fostering bright futures for its students, nurturing young minds who are poised to become the leaders and innovators of tomorrow.
What are the Pre-College Programs at Wake Forest?
What are the pre-college programs at Wake Forest? At Wake Forest University, the Pre-College Programs comprise a variety of educational initiatives that offer high school students the opportunity to engage in immersive learning experiences beyond the regular school curriculum. These programs are designed to help students prepare for college, explore academic interests, and develop essential skills.
Here's a breakdown of the different Wake Forest pre-college programs:
College LAUNCH for Leadership
The College LAUNCH for Leadership Program is a comprehensive, nine-month preparatory initiative that blends college readiness, social justice awareness, and leadership enhancement. This program is extended, cost-free, to high school juniors based in Winston-Salem, Charlotte, and the neighboring communities. Our primary focus is to empower students who have traditionally been marginalized or denied access to higher education.
Participants are equipped with the necessary skills and knowledge to gain access to higher education. They are provided opportunities to foster enduring relationships with peers in their community, cultivate an informed understanding of historical and contemporary social injustices within their milieu, and elevate their leadership capacities.
Graduates of the LAUNCH program have proceeded to further their education at over 70 different colleges and universities nationwide. They persist in advocating for social justice and equality during their tertiary studies. In recognition of their outstanding abilities, its Alumni have collectively received in excess of $15 million in scholarships and grants.
The support provided by College LAUNCH extends beyond the program duration. The program maintains a steadfast commitment to its Alumni, providing them with resources, continuous assistance, a platform to share their achievements, and opportunities to mentor current Scholars through our Alumni Corner.
Summer Immersion Program
The Wake Forest Summer Immersion Program serves as a potent catalyst for high school students, enabling them to realize their ambitions. It provides a confluence of robust academic learning, immersive real-world experiences, and a culture of inclusivity, along with opportunities for networking and mentorship. This distinctive blend empowers students to identify true passions and chart a clear trajectory for their future.
Students are offered a range of on-campus learning options, all tailored to accommodate their dynamic summer schedules. Whether your ultimate aim is to secure admission to Wake Forest University or to experience life on a different college campus, the Summer Immersion Program is an excellent gateway. Wake Forest serves as an ideal backdrop to uncover the academic major or career path most aligned with personal and professional aspirations.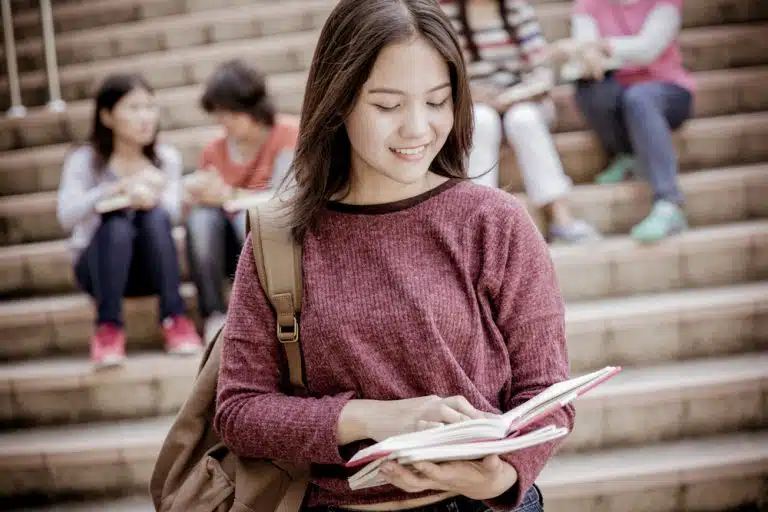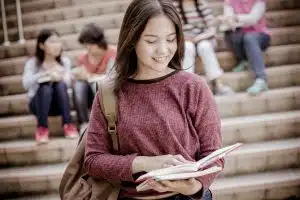 Through this program, you are granted a unique opportunity to immerse yourself in a specific career pathway or academic discipline. The benefits extend beyond academics, facilitating the formation of friendships with peers from across the globe, fostering professional connections, providing a taste of campus life, and offering glimpses into potential future endeavors. The Summer Immersion Program is indeed an invaluable compass to navigate students' future educational journey.
Summer Exploration Program
The different staff involved in the Wake Forest pre-college programs works in close collaboration with Wake Forest University to devise and execute a captivating and rigorous curriculum focusing on Science, Technology, Engineering, and Mathematics (STEM). The curriculum encompasses a series of interactive STEM activities and simulations, facilitating students' deeper exploration of their topics of interest.
Moreover, the curriculum of the Summer Exploration Program is structured to enable students to draw pertinent connections between their classroom learning and its applicability to real-world scenarios. Students are provided with a multitude of options to select from, thus fostering a personalized and enriching learning experience.
STEM Exploration
Participants will engage in a thorough exploration of various domains, including chemistry, mathematics, climate change, engineering, and beyond, under the expert guidance of Wake Forest University's faculty. This comprehensive investigation promises to illuminate the multifaceted aspects of these disciplines, fostering a deeper understanding and appreciation for these fields of study.
Medical Mysteries
Anticipate delving into the enigmas of the medical field. Equip yourself with analytical tools as you prepare to examine diverse aspects such as epidemiology and infectious diseases among other captivating medical subjects. This investigative journey will provide students with a comprehensive understanding of these critical areas in the field of healthcare.
Sports and Science
Engage deeply in subject matters pertaining to health and exercise science, as you assimilate knowledge about enhancing sports performance and preventing sports-related injuries. This exploration provides a vital understanding of the role of science in the realm of sports and athletics, promoting a holistic perspective of athletic performance and safety.
Engineering and Robotics
Unleash your enthusiasm for fields such as robotics, engineering, and computer science. Understand the intricate processes involved in programming and developing engaging games and advanced robots. This exploration offers students the opportunity to gain a comprehensive insight into these technological domains, thus enabling students to appreciate the complexity and creativity involved in these fields.
Sustainable Gardening: STEM from the Roots
Prepare to engage with nature and learn hands-on as you investigate the scientific principles underpinning sustainable agriculture in the verdant setting of the Wake Forest Campus Garden. This exploration facilitates a deeper understanding of environmental conservation practices, emphasizing the importance of sustainable methods in modern agricultural practices.
NASA AstroCamp
Embark on an extraordinary journey by engaging in hands-on activities that transcend terrestrial boundaries. You will delve into a wide array of subjects encompassing astrophysics, engineering, earth and planetary sciences, and beyond. This exploration promises to ignite curiosity and foster a profound understanding of these complex scientific fields.
Online Immersion Programs For High School Students
The Online Immersion Program, specifically tailored for high school students aged 13 and above, is conceived with the objective of providing in-depth knowledge across an array of intriguing subjects. The content is delivered through online coursework, under the expert tutelage of professors from Wake Forest University.
This program, available throughout the year, offers the flexibility of location and time, allowing you to study at your convenience and pace, facilitating a learning experience that aligns with your individual needs and preferences.
Are Pre-College Programs Worth It?
Are pre-college programs worth it? Pre-College Programs are designed to bridge the gap between high school and college, providing students with a head start on their college careers and professional futures. When considering whether or not these programs are worth it, it's essential to weigh the benefits against the cost and time commitment they require. Let's explore some of the compelling reasons why pre-college programs, such as those offered by Wake Forest University, are indeed worthwhile.
Firstly, pre-college programs offer students a preview of the college experience. They expose students to the rigors of college-level coursework and help them adjust to a new academic environment. These programs can serve as a testing ground where students can gauge their readiness for college, helping to make the transition smoother when the time comes.
Moreover, pre-college programs provide a unique opportunity for academic exploration. They allow students to delve deeper into subjects of interest and explore potential career paths. This exploration is particularly beneficial for students unsure about their major or career aspirations, as it allows them to make more informed decisions about their future.
Beyond academic exploration, pre-college programs offer valuable life skills training. They help students build essential skills such as critical thinking, problem-solving, time management, and communication. Additionally, living in dorms, managing their schedules, and navigating campus life help students develop independence and resilience.
Furthermore, pre-college programs can be a boon for college applications. Participating in such programs demonstrates a student's commitment to learning and their readiness for college-level work. It can also provide unique experiences and insights to draw upon in college essays and interviews.
Networking is another crucial aspect of pre-college programs. These programs bring together students from diverse backgrounds, allowing them to form friendships and connections that could last well beyond the program duration. This networking can also extend to professors and professionals in their field of interest, providing students with valuable mentors and role models.
Finally, pre-college programs can foster personal growth. Immersing themselves in a new environment, interacting with new people, and overcoming challenges can all contribute to a student's personal development. This growth can boost their confidence and prepare them for future endeavors.
In terms of costs, while pre-college programs can be an investment, many institutions, including Wake Forest University, offer financial aid and scholarships to make these programs more accessible. The value of the experience often outweighs the monetary costs, as the skills, knowledge, and experiences gained can have lasting benefits for a student's academic and professional future.
Ultimately, while the decision to enroll in a pre-college program is a personal one, the benefits of these programs are manifold. They can provide academic enrichment, college preparedness, life skills, networking opportunities, and personal growth, making them a worthwhile consideration for many high school students.
In Conclusion
Wake Forest's Pre-College Programs are more than just an academic experience; they are an opportunity for students to grow personally, academically, and socially. By partaking in these programs, students can explore their interests, improve essential skills, and prepare themselves for future academic endeavors. If you're a high school student looking for an enriching, challenging, and rewarding experience, the Wake Forest pre-college programs are definitely worth considering.
Nurturing young minds and preparing them for the road ahead, Wake Forest University continues its tradition of academic excellence, shaping the leaders of tomorrow through its exemplary Pre-College Programs. The transformative experience that these programs offer is truly a stepping stone to success, molding a promising future for every young learner that steps into the world of Wake Forest.
Want to learn more about your chances of getting into Wake Forest University? You've come to the right place. At AdmissionSight, we have over 10 years of experience guiding students through the competitive admissions process.
AdmissionSight can help you put your best foot forward when applying to college this fall. Contact us today for more information on our services.