NYU vs Colby: Which University is Right for You?
For many high school students, selecting the right college to attend can be a challenging decision. With so many options available, it is crucial to consider several factors before determining the best fit. In this article, we will compare NYU vs Colby based on various criteria, ultimately helping you make an informed decision.
NYU vs Colby: Location and Campus Size
One of the most significant differences between NYU and Colby is their location and campus size. NYU is situated in the heart of New York City and has a large urban campus that spans across multiple city blocks. Colby, on the other hand, is located in a small town in Maine and has a more suburban campus that spans over 700 acres of land. While NYU offers students the chance to experience the hustle and bustle of city life, Colby provides a more laid-back and peaceful atmosphere.
It's important to consider which type of environment you prefer when choosing between the two universities.
Another factor to consider when comparing NYU and Colby is the availability of outdoor activities. While Colby's large campus provides ample opportunities for outdoor recreation such as hiking, biking, and skiing, NYU's urban location limits access to natural spaces. However, NYU is located near several parks and green spaces, such as Central Park and Washington Square Park, which offer a respite from the city's hustle and bustle.
Academic Programs and Majors Offered
When it comes to academic offerings, both NYU and Colby have a diverse selection of programs and majors. NYU offers students a range of disciplines across multiple schools, including the College of Arts and Science, Tisch School of the Arts, Stern School of Business, and more. Colby offers over 50 majors and minors in fields such as biology, economics, environmental studies, and government. At Colby, students have the option to design their own major or pursue an interdisciplinary major that combines multiple fields.
In addition to the traditional majors and programs offered at NYU and Colby, both universities also provide unique and specialized academic opportunities. NYU offers a Global Liberal Studies program, which allows students to study abroad in multiple locations and explore global issues from a variety of perspectives. Colby offers a Human Development major, which focuses on the biological, psychological, and social aspects of human growth and development.
Furthermore, both NYU and Colby offer extensive research opportunities for students. NYU has a robust undergraduate research program, which provides funding and support for students to conduct research in their field of interest. Colby has a strong commitment to interdisciplinary research, with opportunities for students to collaborate with faculty across multiple departments and fields.
NYU vs Colby: Admission Requirements and Process
Admission requirements for NYU and Colby vary, but both universities look for academically accomplished students who demonstrate a passion for learning and extracurricular activities. NYU's admission process is highly selective, with an acceptance rate of around 16%. Colby's acceptance rate is slightly higher at around 10%. Both universities request transcripts, essays, letters of recommendation, and standardized test scores as part of the application process.
In addition to the required application materials, NYU also offers the option for applicants to submit a creative portfolio or additional materials to showcase their talents and interests. Colby, on the other hand, places a strong emphasis on demonstrated interest in the college, such as attending information sessions or visiting the campus. It is important for applicants to research and understand the specific requirements and preferences of each university to increase their chances of admission.
Cost of Attendance and Financial Aid Opportunities
Attending NYU comes with a higher cost of attendance due to its location and reputation. Colby's cost of attendance is comparable to other private liberal arts colleges. However, both universities offer financial aid opportunities to students who qualify. NYU provides need-based and merit-based aid, while Colby is need-blind, meaning that they do not take financial need into account during the admission process.
It is important to note that the cost of attendance at both NYU and Colby includes not only tuition and fees, but also room and board, textbooks, and other expenses. Students should carefully consider their financial situation and explore all available options for funding their education, including scholarships, grants, and student loans. Additionally, both universities have dedicated financial aid offices that can provide guidance and support throughout the application process.
NYU vs Colby: Student Life and Extracurricular Activities
Both NYU and Colby provide students with a variety of extracurricular activities and cultural experiences. NYU has more than 400 student organizations, including clubs for culture, politics, and athletics. Colby has over 100 student organizations, ranging from academic groups to outdoor adventure clubs. Both universities offer opportunities for students to study abroad, participate in community service projects, and attend cultural events.
At NYU, students can also take advantage of the city's vibrant arts and entertainment scene. The university is located in the heart of Greenwich Village, which is known for its theaters, music venues, and art galleries. Students can attend concerts, plays, and exhibitions, and even participate in open mic nights and poetry slams.
Meanwhile, Colby students can explore the natural beauty of Maine through the university's outdoor programs. The Colby Outing Club organizes hiking, camping, and skiing trips, while the Colby College Museum of Art offers opportunities for students to learn about and engage with art. Additionally, Colby has a strong tradition of community service, with many students volunteering at local organizations and participating in service-learning courses.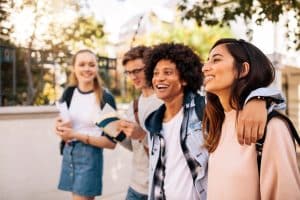 NYU vs Colby: Faculty and Quality of Education
NYU and Colby have world-class faculty members who are experts in their fields. NYU's faculty includes Nobel Laureates and Pulitzer Prize winners, while Colby's faculty is known for their interdisciplinary approach to teaching and research. Both universities offer small class sizes and individualized attention from professors, providing students with a high-quality education.
In addition to their renowned faculty, both NYU and Colby prioritize the quality of education they provide to their students. NYU offers a wide range of academic programs and majors, allowing students to tailor their education to their interests and career goals. Colby, on the other hand, emphasizes experiential learning and encourages students to engage in research and internships to gain practical skills and knowledge. Both universities also provide extensive resources and support services to help students succeed academically and personally.
NYU vs Colby: Career Opportunities and Job Placement Rates
NYU's location in New York City provides students with access to a wide range of internship and job opportunities. The university also has a strong career center that provides students with resources and support to help them prepare for their future careers. Colby has a thriving career center as well, offering career counseling, resume coaching, and job search strategies. Both universities have high job placement rates for their graduates.
Additionally, NYU and Colby have strong alumni networks that can be beneficial for students seeking employment after graduation. Alumni from both universities are often willing to provide mentorship, networking opportunities, and job referrals to current students and recent graduates. This support system can be invaluable for students as they navigate the job market and begin their careers.
Campus Diversity and Inclusivity
Both NYU and Colby are committed to promoting diversity and inclusivity on their campuses. NYU has students from all 50 states and over 130 countries, making it a highly diverse university. Colby has a diverse student body as well, and the university has made a concerted effort to increase inclusivity and promote equity and social justice.
At NYU, there are numerous student organizations and clubs that celebrate diversity and promote inclusivity. These groups include the Black Student Union, LGBTQ+ Student Center, and Asian Pacific American Coalition, among many others. Additionally, NYU offers a variety of resources and support services for underrepresented students, such as the Center for Multicultural Education and Programs and the Opportunity Programs.
Similarly, Colby has implemented several initiatives to foster a more inclusive campus community. The college has established a Bias Incident Prevention and Response Team, which provides support and resources for students who have experienced bias incidents. Colby also offers a range of diversity and inclusion training programs for students, faculty, and staff, including workshops on cultural competency and unconscious bias.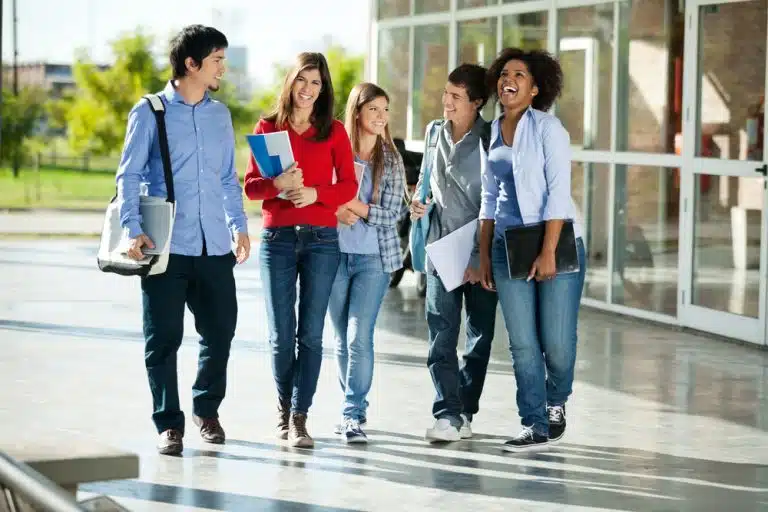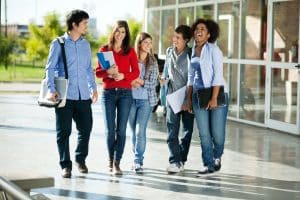 NYU vs Colby: Alumni Network and Support Services
Both NYU and Colby have strong alumni networks that can provide students with valuable connections and support. NYU has over 500,000 alumni living and working around the world, while Colby has an active alumni association that offers mentoring, networking, and job opportunities for graduates.
NYU's alumni network is particularly strong in the fields of business, entertainment, and media. Many alumni hold prominent positions in companies such as Goldman Sachs, Google, and Warner Bros. This provides current students with the opportunity to connect with successful professionals in their desired industries and gain valuable insights into their career paths.
Colby's alumni association also offers a range of support services for graduates, including career counseling, resume reviews, and interview preparation. Additionally, the association hosts events and reunions throughout the year, allowing alumni to stay connected with each other and with the university community.
Athletics Programs and Sports Facilities
NYU and Colby both offer a variety of athletic programs and sports facilities for students. NYU has over 20 varsity sports teams and a large fitness center, while Colby has 32 varsity sports teams and state-of-the-art athletic facilities. Both universities provide students with opportunities to participate in intramural sports and engage in physical activity.
In addition to the varsity sports teams and fitness centers, NYU and Colby also offer a range of club sports for students to participate in. These clubs cater to a variety of interests, from ultimate frisbee to fencing, and provide students with a chance to compete against other universities.
Furthermore, both universities have dedicated staff and resources to support student-athletes. NYU and Colby offer academic advising, tutoring, and study halls specifically for athletes to ensure they can balance their academic and athletic commitments. Additionally, both universities have sports medicine facilities and trained professionals to provide medical care and rehabilitation for injured athletes.
NYU vs Colby: Research Opportunities and Funding
NYU and Colby both provide undergraduate students with opportunities to engage in research and creative activities. NYU has research centers and institutes across multiple fields, while Colby provides students with research funding and support through programs such as the Davis Connects Program.
Additionally, both universities offer opportunities for students to present their research at conferences and publish their work in academic journals. NYU hosts an annual Undergraduate Research Conference, while Colby students have the opportunity to present their work at the Colby Liberal Arts Symposium. These experiences not only enhance students' resumes but also provide valuable networking opportunities and exposure to the academic community.
Internship Opportunities and Industry Connections
Both NYU and Colby offer students access to internship opportunities and industry connections to help them prepare for their future careers. NYU's location in New York City provides students with access to a wide range of internship opportunities in fields such as finance, media, and technology. Colby has a strong network of alumni and industry partners who offer internship opportunities and job connections for students.
Furthermore, NYU and Colby both have dedicated career centers that provide students with resources and guidance on finding internships and job opportunities. These centers offer resume and cover letter reviews, mock interviews, and networking events to help students build their professional skills and connect with potential employers.
In addition to traditional internships, both universities also offer experiential learning opportunities such as research projects, service learning, and study abroad programs. These programs allow students to gain hands-on experience in their field of interest and develop a global perspective that is highly valued by employers.
Campus Safety and Security Measures
NYU and Colby take campus safety and security seriously, with both universities implementing measures to ensure the safety of their students. NYU has a campus safety department that provides security services and emergency assistance to students, while Colby has a dedicated campus security force that patrols the campus 24/7.
In addition to these measures, both universities also offer safety resources and training to their students. NYU provides self-defense classes and safety workshops, while Colby offers safety escorts for students walking alone at night and a mobile safety app that allows students to quickly and easily report any safety concerns. Both universities also have emergency notification systems in place to alert students of any potential threats or dangers on campus.
NYU vs Colby: Student Housing Options and Amenities
NYU and Colby both offer a range of student housing options and amenities. NYU provides students with options such as traditional residence halls and apartment-style living, while Colby offers on-campus housing options such as residence halls and cottages. Both universities have dining halls, recreational facilities, and other amenities to provide students with a comfortable living experience.
When deciding between NYU and Colby, it's important to consider all of the factors mentioned above. Both universities have a lot to offer, and the right choice for you will depend on your individual needs and preferences. We hope this article has provided you with a comprehensive overview of NYU and Colby to help you make an informed decision about your future education.
It's worth noting that NYU also offers off-campus housing options for students who prefer to live independently. These options include apartments and shared housing arrangements in various neighborhoods throughout New York City. Colby, on the other hand, does not offer off-campus housing options for students. However, the college is located in a small town with a tight-knit community, which some students may prefer over the hustle and bustle of city life.
How AdmissionSight Can Help You With College Admissions
AdmissionSight is a college consulting firm that provides personalized assistance to students throughout the college admissions process. Here are some ways that AdmissionSight can help you:
Admissions strategy: AdmissionSight can help you develop a strategic plan for your college application process. Our professional consultants can assist with identifying schools that are a good fit for your academic, extracurricular, and personal goals and help you plan and prioritize your application strategy.
Application review: AdmissionSight can review your application and provide feedback on how to improve it. We can offer suggestions on making your application stand out and highlighting your strengths and unique qualities.
Essay coaching: AdmissionSight can help you craft compelling essays that showcase your personality, goals, and achievements. We can guide you through the essay writing process and provide feedback on your drafts to help you refine your writing.
Interview preparation: AdmissionSight can provide interview coaching to help you feel confident and prepared for college interviews. Our experts can offer tips on how to present yourself professionally and how to answer common interview questions.
Extracurricular planning: AdmissionSight can help you plan and develop your extracurricular activities to make them more impactful and meaningful. We can suggest activities that align with your interests and goals and provide guidance on demonstrating your leadership and initiative.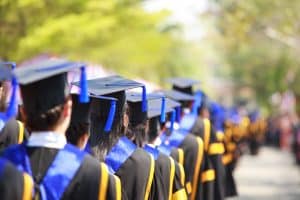 Overall, AdmissionSight can provide valuable guidance and support throughout the college admissions process to help you maximize your chances of getting accepted into the college of your choice.
With a high success rate of over 75%, we have built a strong network in the past decade. Book an initial consultation today, free of charge!