NYU vs UCLA: Which University is Right for You?
If you're considering your higher education choices, you might be wondering which university is the best fit for you. Two popular options you might be considering are New York University (NYU) and the University of California, Los Angeles (UCLA). Both universities have strengths and weaknesses, so it's important to consider all factors before making a decision. This article will compare NYU vs UCLA in various areas to help you make the right choice.
Location: The Pros and Cons of NYU and UCLA
One of the most important aspects of a university is its location. NYU is situated in the heart of New York City, which offers unparalleled opportunities for internships and networking with professionals in various fields. However, the cost of living in New York can be incredibly high, and the city can be overwhelming to some students.
Meanwhile, UCLA is located in sunny Los Angeles, California, which offers beautiful beaches and a relaxed atmosphere. The city is also home to Hollywood and many entertainment industry opportunities. However, like New York, living expenses in Los Angeles can be high, and traffic can be a major issue.
Another factor to consider when comparing the locations of NYU and UCLA is the climate. New York experiences all four seasons, with cold winters and hot summers. This can be a plus for students who enjoy the changing seasons, but it can also be a challenge for those who are not used to the cold. On the other hand, Los Angeles has a Mediterranean climate, with mild winters and warm, dry summers. This can be a great advantage for students who prefer a warmer climate, but it can also be a disadvantage for those who miss the changing seasons.
Academics: Comparing the Curriculum at NYU vs UCLA
Both NYU and UCLA offer strong academic programs, but they differ in their focus. NYU is known for its prestigious arts programs, such as Tisch School of the Arts and Steinhardt School of Culture, Education, and Human Development. The university also has a strong business program at the Stern School of Business. On the other hand, UCLA is known for its excellent STEM programs and esteemed medical school, as well as its strong social sciences and humanities departments.
NYU's Tandon School of Engineering is also highly regarded, offering programs in computer science, electrical engineering, and mechanical engineering, among others. The university's Silver School of Social Work is also well-respected, offering a range of programs in social work and public service.
Meanwhile, UCLA's School of Law is consistently ranked as one of the top law schools in the country, and the university's Anderson School of Management is highly regarded for its MBA program. Additionally, UCLA's School of Education and Information Studies offers a variety of programs in education, information studies, and social research.
Campus Life: The Student Experience at NYU and UCLA
The campus life at NYU and UCLA can vary greatly. NYU is an urban campus, with the majority of its buildings located throughout various neighborhoods in Manhattan. This layout can lead to a lack of a cohesive campus culture and a feeling of isolation for some students. In contrast, UCLA has a large, picturesque campus with many on-campus facilities and activities, which can lead to a more traditional college experience.
Despite the differences in campus layout, both NYU and UCLA offer a wide range of extracurricular activities for students to get involved in. NYU has over 300 student clubs and organizations, ranging from cultural groups to academic clubs to sports teams. UCLA also has a variety of clubs and organizations, including a strong Greek life presence and a renowned performing arts program.
Another factor that can impact the student experience is the location of the campus. NYU's location in the heart of Manhattan provides students with access to countless cultural and professional opportunities, but can also be overwhelming for some. UCLA's location in Los Angeles offers students access to the entertainment industry and a vibrant city life, but can also be expensive and traffic-heavy. Ultimately, the decision between NYU and UCLA may come down to personal preferences and priorities.
Athletics: A Look at Sports Programs at NYU vs UCLA
NCAA Division III NYU does not have a football team. However, it offers several competitive sports teams, including basketball, volleyball, and soccer, among others. UCLA, on the other hand, is known for its strong Division I athletic program, with notable teams in football and basketball, as well as numerous other sports.
Despite the differences in their athletic programs, both NYU and UCLA prioritize the academic success of their student-athletes. NYU boasts a high graduation rate among its athletes, and UCLA has a dedicated academic center to support its student-athletes in their studies. Both universities also emphasize the importance of sportsmanship and community involvement, with their athletes participating in various volunteer and outreach programs.
Campus Amenities: What Facilities are Available at NYU and UCLA?
Both universities offer numerous campus amenities to enhance the student experience. NYU has state-of-the-art facilities such as Cooper Union, an engineering school shared with Cooper Union, and the Kimmel Center for University Life, a student center for meetings and events. Meanwhile, UCLA offers an Olympic-sized swimming pool, various academic facilities such as the School of Law, and a world-class medical center.
In addition to these facilities, both NYU and UCLA offer a wide range of sports and fitness options for students. NYU has a fitness center with a variety of equipment and classes, as well as an indoor track and basketball courts. UCLA has a recreation center with a rock climbing wall, group fitness classes, and outdoor adventure programs. Both universities also have sports teams and intramural leagues for students to participate in.
Admissions Process: How to Apply to NYU and UCLA
The application process for NYU and UCLA can vary slightly, but they are relatively similar. Both universities require transcripts, test scores, letters of recommendation, and essays to be submitted as part of the application process. NYU is notably test-optional for the 2022-2023 academic year, which may be particularly important to some students.
It is important to note that both NYU and UCLA have holistic admissions processes, meaning that they consider a variety of factors beyond just grades and test scores. They also take into account extracurricular activities, leadership experience, and community involvement. Therefore, it is important for applicants to showcase their unique strengths and experiences in their application materials.
Student Body Diversity: Examining Diversity at NYU vs UCLA
Both NYU and UCLA place an emphasis on diversity and inclusion in their student bodies. NYU has a diverse population, with a significant number of international students. UCLA also has a diverse student body, with a high percentage of students from underrepresented communities. This emphasis on diversity can enrich the college experience and foster understanding among students.
At NYU, the Office of Global Services provides support and resources for international students, including assistance with visas and cultural adjustment. This helps to create a welcoming environment for students from all over the world. Additionally, NYU offers a variety of cultural clubs and organizations, allowing students to connect with others who share their cultural background and interests.
Similarly, UCLA has a number of programs and initiatives aimed at promoting diversity and inclusion on campus. The Bruin Resource Center provides support for students from underrepresented communities, including first-generation college students and students of color. UCLA also offers a range of cultural centers, such as the American Indian Student Association and the Asian Pacific Islander Student Association, which provide a space for students to explore and celebrate their cultural identities.
Faculty: The Quality of Teaching at NYU vs. UCLA
Both universities have esteemed faculty members who are experts in their respective fields. NYU prides itself on its faculty's accessibility and engagement with students beyond the classroom. UCLA, on the other hand, is known for its rigorous research programs and its professors' commitment to advancing knowledge in their fields.
However, there are some differences in the teaching styles of the faculty at NYU and UCLA. NYU professors tend to focus more on practical applications of the material, often incorporating real-world examples and case studies into their lectures. UCLA professors, on the other hand, tend to emphasize theoretical concepts and encourage students to think critically and creatively about the subject matter.
Another factor that sets the faculty at NYU apart is their diversity. With a student body that represents over 130 countries, NYU faculty members bring a wealth of cultural perspectives and experiences to the classroom. This diversity not only enriches the learning experience for students but also helps to prepare them for success in a globalized world.
Tuition and Financial Aid: Comparing the Costs of NYU and UCLA
Finances are a crucial factor when choosing a university. The cost of attending NYU or UCLA can be high, especially for out-of-state or international students. However, both universities offer various financial aid programs, including scholarships, grants, and work-study programs, to help eligible students cover some of their expenses.
It is important to note that the cost of attending a university goes beyond just tuition fees. Students must also consider the cost of living in the surrounding area, such as housing, food, and transportation. In this regard, NYU and UCLA differ significantly. While both universities are located in expensive cities, the cost of living in Los Angeles is generally lower than in New York City. This means that students attending UCLA may have a lower overall cost of attendance, even if the tuition fees are similar to NYU's.
Career Opportunities: Post-Graduation Prospects for NYU vs UCLA Students
A crucial factor for many students is the career opportunities offered by their chosen university. Both NYU and UCLA have career centers that offer tools and resources to assist students in finding jobs and internships after graduation. NYU is renowned for its strong alumni network, which can open doors to countless career opportunities, while UCLA boasts a high job placement rate for its graduates.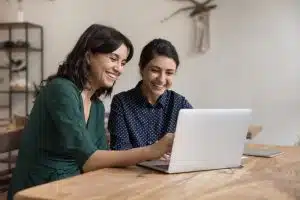 In addition to the career centers, both NYU and UCLA offer a variety of programs and initiatives to help students gain practical experience in their desired fields. NYU's Tandon School of Engineering, for example, has a robust internship program that partners with top companies in the tech industry. UCLA's Anderson School of Management offers a Global Access Program, which provides students with the opportunity to work on consulting projects for international clients.
Furthermore, both universities have strong connections to industries in their respective cities. NYU is located in the heart of New York City, which is home to numerous industries such as finance, media, and fashion. UCLA is situated in Los Angeles, which is known for its entertainment industry and thriving startup scene. These connections can provide students with unique opportunities to network and gain exposure to potential employers.
Reputation: How Do NYU and UCLA Compare in the Eyes of Employers?
The reputation of the university can also impact the career prospects of its graduates. NYU and UCLA both have strong academic reputations and are respected by employers in various industries. NYU is particularly respected in the arts and business, while UCLA is well-regarded in STEM fields and the medical industry.
However, it is important to note that reputation is not the only factor that employers consider when hiring. They also look at the specific skills and experiences of the individual candidate. Therefore, while attending a prestigious university can be beneficial, it is not a guarantee of success in the job market.
Alumni Network: Which University Offers a Stronger Network for Graduates?
As mentioned earlier, NYU has a strong alumni network that can provide career opportunities for graduates. UCLA also has a vast network of alumni, with many successful individuals in various fields. Ultimately, the strength of the alumni network can depend on individual connections and factors specific to each student's field of interest.
However, it is important to note that the strength of an alumni network is not solely based on the number of successful individuals in various fields. Other factors such as the level of engagement and support provided by the alumni association, the frequency of alumni events and networking opportunities, and the accessibility of alumni resources can also play a significant role in determining the strength of an alumni network. Therefore, it is important for prospective students to research and compare the alumni networks of different universities before making a decision on where to attend.
Study Abroad Programs: Opportunities to Study Abroad with NYU or UCLA
Both NYU and UCLA offer numerous opportunities to study abroad, with various programs available in different parts of the world. NYU has a campus in Florence, Italy, and offers global sites in various regions. UCLA also has programs in diverse locations, including Europe, Asia, and South America. Studying abroad can allow students to experience different cultures, expand their knowledge, and gain valuable skills that can be applied to their future careers.
NYU's study abroad programs offer students the chance to take courses in a variety of fields, including business, journalism, and the arts. Students can also participate in internships and research opportunities while studying abroad. Additionally, NYU provides support services to help students adjust to their new environment and make the most of their study abroad experience.
UCLA's study abroad programs offer students the opportunity to study in some of the world's most prestigious universities, including Oxford, Cambridge, and the Sorbonne. Students can also participate in language immersion programs and cultural activities, such as cooking classes and museum visits. UCLA also offers scholarships and financial aid to help students cover the costs of studying abroad.
Research Opportunities: Exploring Research Opportunities at NYU vs. UCLA
UCLA is recognized for its renowned research programs, particularly in STEM fields. The university has numerous research centers, institutes, and opportunities for students to be involved in cutting-edge research. NYU also places a significant emphasis on research, with a strong focus on arts and humanities research. Students interested in pursuing research may benefit from the resources available at either university.
However, there are some differences in the research opportunities offered by NYU and UCLA. For instance, NYU has a strong emphasis on interdisciplinary research, which allows students to explore research topics across different fields. On the other hand, UCLA has a larger research budget, which means that students may have access to more resources and funding for their research projects. Ultimately, the choice between NYU and UCLA will depend on the student's research interests and goals.
Conclusion
Choosing a university is a significant decision that can impact a student's future success. NYU and UCLA both offer unique strengths and opportunities, which can appeal to different students based on their interests and priorities. By considering the various areas we've compared in this article, you can make an informed choice about which university is right for you.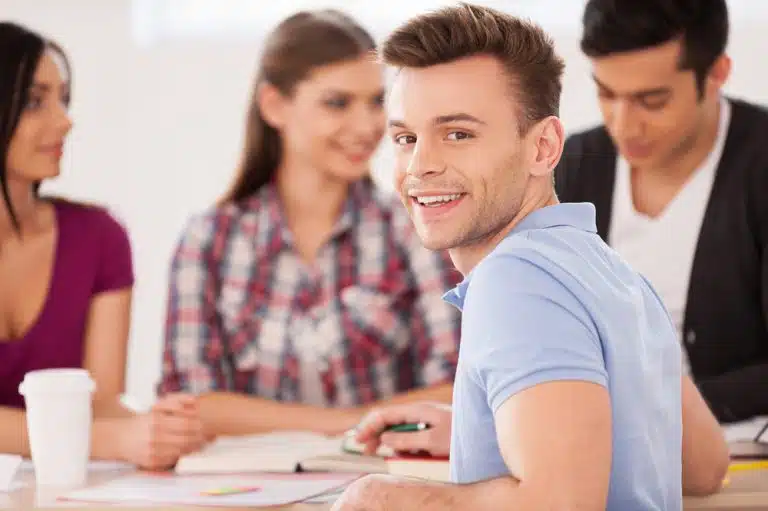 It's important to note that while NYU and UCLA are both highly respected universities, they have different academic focuses. NYU is known for its strong programs in the arts, business, and media, while UCLA is renowned for its STEM programs and research opportunities. Students should consider their academic interests and career goals when deciding which university to attend.
Additionally, the location of each university can also play a significant role in a student's experience. NYU is located in the heart of New York City, offering students access to a vibrant cultural scene and numerous internship opportunities. UCLA, on the other hand, is situated in Los Angeles, providing students with access to the entertainment industry and a diverse range of outdoor activities. Students should consider their preferred lifestyle and environment when making their decision.