NYU vs Wake Forest: A Comprehensive Analysis
Choosing the right college is an important decision that requires a lot of research and consideration. Two popular choices for higher education are New York University (NYU) and Wake Forest University. Both institutions have distinct characteristics that make them unique. This article will provide a comprehensive analysis of NYU vs Wake Forest, comparing and contrasting them based on various factors.
Location and Campus Comparison
One of the primary differences between NYU vs Wake Forest is their location and campus. NYU is located in the heart of New York City, while Wake Forest is situated in Winston-Salem, North Carolina. NYU's campus is composed of buildings embedded within the bustling cityscape, while Wake Forest boasts a more traditional, picturesque campus that spans 340 acres. Both offer their students unique living experiences, with NYU being immersed in the diverse culture of New York City, and Wake Forest providing a more traditional college town feel.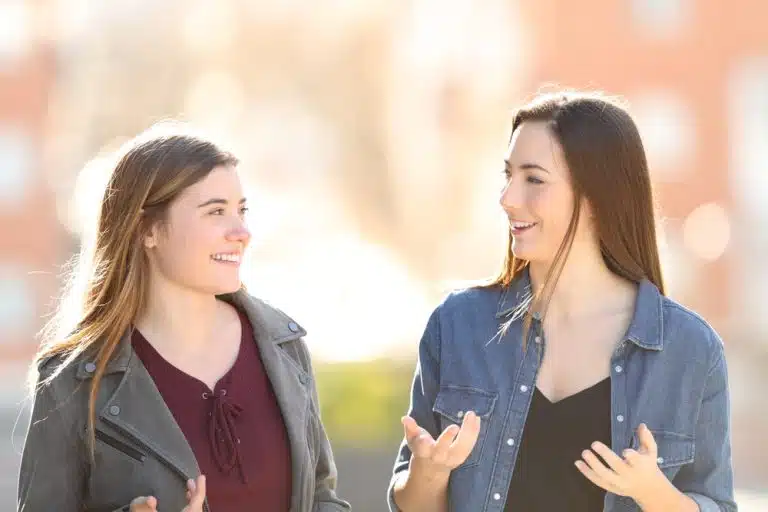 Another difference between the two universities is the climate. NYU experiences all four seasons, with hot summers and cold winters, while Wake Forest has a more moderate climate with milder winters and warmer summers. This can be a factor for students who prefer a certain type of weather or are not used to extreme temperatures.
Additionally, the size of the student body is another distinguishing factor. NYU has a larger student population, with over 50,000 students enrolled across its various campuses, while Wake Forest has a smaller student body of around 8,000. This can impact the social atmosphere and opportunities available on campus, with larger universities often offering more diverse extracurricular activities and events, while smaller universities may provide a more tight-knit community feel.
Student Body Demographics and Diversity
Diversity is an important factor for many students when choosing a college. NYU has a student body composed of 59% women and 41% men, hailing from over 130 countries. On the other hand, Wake Forest is more homogeneous, with a student body primarily composed of domestic students. Wake Forest is committed to increasing diversity and has initiatives in place to do so. As of 2021, 74% of Wake Forest's student body are White, 7% are Asian, 6% Black, and 7% Hispanic/Latino.
In addition to racial and ethnic diversity, both NYU and Wake Forest have a diverse range of academic interests represented in their student bodies. NYU is known for its strong programs in the arts, business, and social sciences, while Wake Forest is renowned for its programs in the sciences, particularly biology and chemistry. Both universities also have a significant number of international students, adding to the cultural diversity of their campuses.
Academic Programs and Majors Offered between NYU vs Wake Forest
Both NYU and Wake Forest have a broad range of academic programs and majors for students to choose from. NYU offers over 230 areas of study, including business, arts and sciences, engineering, and nursing. Wake Forest offers approximately 40 majors ranging from traditional liberal arts courses to professional programs in health and business. Both universities have exceptional faculties who are highly regarded in their respective fields of study.
In addition to the wide range of academic programs and majors offered, NYU and Wake Forest also provide students with opportunities to pursue interdisciplinary studies. NYU's Gallatin School of Individualized Study allows students to design their own majors, combining courses from different departments to create a unique academic experience. Wake Forest's Interdisciplinary Humanities Program encourages students to explore the intersections between different fields of study, such as literature and philosophy or history and art.
Furthermore, both universities offer study abroad programs that allow students to gain international experience and broaden their perspectives. NYU has campuses in Abu Dhabi and Shanghai, as well as study away sites in over 50 cities around the world. Wake Forest offers study abroad programs in over 70 countries, with options for semester-long programs, summer programs, and faculty-led trips.
Admission Requirements and Process
Admission to NYU and Wake Forest is highly competitive. NYU has an acceptance rate of 16%, while Wake Forest has an acceptance rate of 29%. Both universities place an emphasis on academic achievement and extracurricular involvement. NYU requires a minimum GPA of 3.0, while Wake Forest requires a minimum GPA of 3.0 as well along with standardized test scores.
In addition to academic achievement and extracurricular involvement, NYU and Wake Forest also consider essays, letters of recommendation, and demonstrated interest in the university during the admission process. Applicants are encouraged to showcase their unique qualities and experiences in their application materials.
It is important to note that both NYU and Wake Forest offer need-based and merit-based financial aid to eligible students. Prospective students should research and apply for financial aid as early as possible to ensure they receive the maximum amount of aid available to them.
Faculty and Teaching Quality
Faculty quality and teaching excellence are essential factors when choosing a university. NYU and Wake Forest both have exceptional faculties, with highly qualified faculty members who are leaders in their respective fields of study. Both universities have a student-faculty ratio of 10:1, providing an intimate learning experience and allowing for personalized engagement with faculty.
Furthermore, NYU and Wake Forest prioritize faculty development and training to ensure that their professors are equipped with the latest teaching methodologies and technologies. This commitment to professional development translates into innovative and engaging classroom experiences for students.
In addition, both universities offer opportunities for students to work closely with faculty members on research projects, providing hands-on experience and mentorship. This not only enhances the learning experience but also prepares students for future careers or graduate studies.
Research Opportunities at NYU vs Wake Forest
Research opportunities are an important aspect of higher education. NYU and Wake Forest have made significant investments in research to provide students with research opportunities at all levels of study. NYU offers opportunities to conduct research at their world-renowned research centers. Wake Forest has several research institutes focused on medical research and bioengineering, as well as providing research grants to students and faculty
In addition to the research centers and institutes, NYU and Wake Forest also offer research opportunities through partnerships with other institutions and organizations. NYU has partnerships with research institutions such as the New York Genome Center and the Center for Urban Science and Progress. Wake Forest has partnerships with organizations such as the National Institutes of Health and the American Heart Association.
Furthermore, both NYU and Wake Forest prioritize interdisciplinary research, encouraging collaboration between different fields of study. NYU's Tandon School of Engineering, for example, has a program that brings together engineering and medical students to work on projects related to healthcare technology. Wake Forest's Institute for Regenerative Medicine brings together researchers from various fields to work on developing new treatments for diseases.
Student Life and Extracurricular Activities
A robust student life and extracurricular activities program can enhance the overall college experience. NYU offers a variety of extracurricular activities, including student organizations, cultural events, and a vibrant performing arts scene. Wake Forest offers students a variety of options, including over 200 student organizations, club sports, and outdoor recreation opportunities such as kayaking, hiking, and skiing.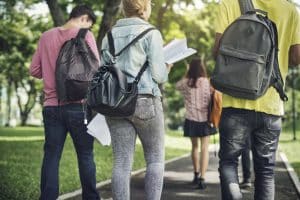 Moreover, both NYU and Wake Forest provide students with opportunities to engage in community service and volunteer work. NYU's Center for Student Activities, Leadership, and Service offers a range of programs and initiatives that allow students to give back to the community. Similarly, Wake Forest's Pro Humanitate Institute encourages students to participate in service projects and community engagement activities.
Additionally, both universities offer resources and support for students who are interested in entrepreneurship and innovation. NYU's Entrepreneurial Institute provides students with access to mentorship, funding, and networking opportunities. Wake Forest's Center for Innovation, Creativity, and Entrepreneurship offers a range of programs and resources to help students develop their entrepreneurial skills and launch their own ventures.
Cost of Attendance and Financial Aid
The cost of attendance and financial aid options are important considerations for students and parents when choosing a college. NYU and Wake Forest are both private institutions with similar tuition costs. However, NYU is located in a high cost-of-living area, which can increase the overall cost of attendance. Both universities offer financial aid packages based on academic achievement and financial need.
It is important to note that while both NYU and Wake Forest offer financial aid, the types of aid and the amount awarded may differ. NYU offers a variety of scholarships, grants, and loans, while Wake Forest primarily offers need-based aid. Additionally, NYU has a higher percentage of students receiving financial aid compared to Wake Forest. It is important for students and families to research and compare the financial aid options at each institution to determine which one may be the best fit for their financial situation.
Career Services and Job Placement
Career services and job placement resources are critical factors when evaluating colleges. NYU and Wake Forest have robust career services programs, which offer counseling, career fairs, and job search resources for students and alumni. Both universities have excellent job placement records with graduates employed in fields ranging from finance and accounting to arts and media.
In addition to counseling and job search resources, NYU and Wake Forest also offer internship programs that provide students with hands-on experience in their desired fields. These programs allow students to gain valuable skills and make connections with professionals in their industries, increasing their chances of securing employment after graduation.
Furthermore, both universities have strong alumni networks that provide ongoing support and networking opportunities for graduates. Alumni often serve as mentors, offer job referrals, and provide valuable insights into their respective industries. This support system can be invaluable for recent graduates as they navigate the job market and build their careers.
Alumni Network Comparison
The strength of alumni networks is critical when evaluating institutions' impact on career opportunities. NYU has a broad alumni network, with graduates in different industries worldwide. Wake Forest has a much smaller alumni network but a very close-knit community with a strong sense of shared identity.
Another factor to consider when comparing alumni networks is the level of engagement and support provided by the network. NYU's alumni network offers a variety of resources and events for graduates to connect and advance their careers, including mentorship programs and job fairs. Wake Forest's alumni network also provides support and opportunities for graduates, with a focus on community service and philanthropy.
It's also worth noting that the size and strength of an alumni network can vary depending on the specific program or department within an institution. For example, NYU's Tisch School of the Arts has a particularly strong alumni network within the entertainment industry, while Wake Forest's School of Business has a well-connected network within the finance and consulting sectors.
Sports Programs and Facilities Comparison
Sports programs and facilities can enhance the overall quality of life on campus. NYU has a robust athletics program, offering 23 varsity teams, club sports, and intramural sports. Wake Forest has a strong athletic tradition known for its basketball program and football teams, which compete in the Atlantic Coast Conference. Both universities have top-notch facilities, including stadiums, fitness centers, and various other athletic facilities.
However, NYU has recently invested in a new state-of-the-art sports complex, which includes an Olympic-sized swimming pool, a rock climbing wall, and a multi-purpose indoor arena. This new facility has greatly expanded the range of sports and activities available to students, and has become a hub for fitness and wellness on campus. Wake Forest, on the other hand, has focused on renovating its existing facilities, including the construction of a new football stadium and upgrades to its basketball arena. These improvements have helped to maintain Wake Forest's reputation as a top-tier athletic program.
Campus Safety Comparison
Campus safety is a critical factor that parents and students must consider when choosing a college. NYU and Wake Forest have a campus safety department that operates 24/7, providing a safe environment for students. With respect to crime rates, both universities have low levels of reported incidents, making their campuses relatively safe.
In addition to the campus safety department, NYU and Wake Forest also offer various safety resources and programs for students. NYU has a Safe Ride program that provides free transportation for students who feel unsafe walking alone at night. Wake Forest has a campus escort service that offers students a safe way to travel around campus after dark.
Furthermore, both universities have implemented safety measures to prevent and respond to emergencies. NYU has an emergency notification system that sends alerts to students and staff in the event of a crisis. Wake Forest has a comprehensive emergency management plan that includes regular drills and training for faculty and staff.
Sustainability Efforts at NYU vs Wake Forest
Environmental sustainability is becoming an increasingly important factor to consider when choosing a university. NYU and Wake Forest both have strong sustainability efforts in place to reduce their carbon footprint. NYU has partnered with the city to reduce waste sent to landfills, while Wake Forest has recently announced its commitment to achieving carbon neutrality by 2040.
NYU has also implemented a bike share program to encourage students and faculty to use alternative modes of transportation. The university has also installed energy-efficient lighting and heating systems in many of its buildings to reduce energy consumption.
Wake Forest has taken steps to reduce water usage on campus by implementing low-flow fixtures and promoting water conservation practices. The university has also established a sustainability office to oversee and coordinate its sustainability efforts, and has incorporated sustainability into its curriculum to educate students on environmental issues.
Future Plans of NYU vs Wake Forest
Both NYU and Wake Forest have ambitious plans for the future. NYU plans to expand its campus and increase student housing, with a focus on sustainability. Wake Forest is investing in the development of new academic programs and research initiatives while increasing diversity and building a new events center.
NYU's expansion plans include the construction of a new building for its Tandon School of Engineering, which will house state-of-the-art research facilities and classrooms. The university also plans to increase its global presence by opening new campuses in Asia and Africa.
Wake Forest's focus on diversity includes the creation of new scholarships and programs to attract and support underrepresented students. The university is also investing in the renovation of existing buildings to create more modern and collaborative learning spaces for students and faculty.
Conclusion
NYU and Wake Forest are two exceptional institutions that offer students distinct learning experiences. Choosing between the two ultimately comes down to your individual needs and preferences. We hope this article has provided you with a comprehensive analysis of both universities and has helped you make an informed decision about your next steps in higher education.
It is important to note that both NYU and Wake Forest have strong alumni networks that can provide valuable connections and opportunities for students after graduation. NYU has a large and diverse alumni community, with notable graduates including Martin Scorsese, Lady Gaga, and Spike Lee. Wake Forest also boasts an impressive alumni network, with notable graduates such as Tim Duncan, Arnold Palmer, and Maya Angelou.
Additionally, both universities offer a range of extracurricular activities and resources to enhance the student experience. NYU has over 300 student clubs and organizations, as well as a vibrant arts and culture scene in New York City. Wake Forest offers a variety of outdoor activities, including hiking and kayaking, as well as a strong emphasis on community service and leadership development.