8 Questions to Ask Before Online College Admissions Counseling
In the world of college admissions, students who are committed to getting into the very best and most competitive colleges and universities often look far and wide to try to get any leg up on the competition and that involves knowing online college admissions counseling
For many, that means investing in something that has gained major popularity amongst top high schoolers in recent years. The investment is none other than online college admissions counseling.
These counselors – or college consultants as they are often called – help students before and during high school when it comes to preparing for the rigors and demands of applying to schools like Harvard, Princeton, Stanford, Caltech and more.
However, it is crucial for high school students, and their parents, to know that not all college admissions counselors are created equally. While some have incredible track records of helping their students reach their goals and get into top schools, others lack the experience and knowledge necessary to really have an impact.
That is why we at AdmissionSight think it is crucial that anyone thinking about working with an admissions consultant learn about the top questions that everyone should know to ask before working with one.
So without further ado, let's break down the eight questions to ask before you start working with an online college admissions counselor.
Let's get started!
Question 1.
How many years of experience do you have?
This should really be your first question for a lot of reasons. Well before you are really seriously thinking about working with a specific consultant or counselor, you are going to want to have a really good idea when it comes to how long they have been working in the industry.
Make sure to find out what kind of training they have that is related to the job, and also make a point to find out how long they have been working as a consultant.
You will also want to find out what kind of background they have that makes them a good suit for this job. Did they use to work as an admissions officer at a top school? Have they received consulting training? These are really good things to ask and know.
Moreover, if you are thinking of working with a company as opposed to an individual, you want to find out how long the company has been in business.
You will also want to make sure that you are familiar with the reputation of the company overall as well as the reputation of the CEO and person in charge.
Eric Eng, CEO, and founder of AdmissionSight also advise anyone who is thinking about working with a counselor or consultant to ask how the consultants are trained.
He also says that people interested in working with a consultant can ask to see prior results or acceptance letters of students they have helped admit in the past.
Question 2.
What is the process of consulting actually like?
When it comes to working with most consultants, they are going to either charge by the hour- much like working with a tutor for high school courses – or will offer some kind of package that students and their parents can choose from.
Keep in mind that everything done in relation to applying and trying to get into top colleges and universities should be done with quite a lot of care. For that reason, you should make sure that the process works for you.
Beyond that, getting an idea of what the process is truly like is going to help you get a good idea of how much time you will really get with the consultant.
You want to find a consultant who is attentive and who is great at communication. In the end, you want to make sure that it feels like they are working for you and not the other way around.
If they have strict hours and don't reply to questions and messages when they are not officially on the clock, then they may not be the right option for you.
Finally, you want to be sure that the timing will work for you and that you will not be charged for things that you did not agree to or if you accidentally go over the time or work that was allotted to you.
Question 2.
How will we stay up to date and in communication?
When a high school student is preparing to begin their applications to some of the most prestigious and competitive schools in the country, it can feel like a full-time job.
That responsibility and the stress that comes along with it can really get to some students, and there is no doubt that some high school students are going to need a lot of attention and support during this crucial time in their scholastic careers.
For that reason, you need to make sure that your admissions consultant has a great way of staying up to date and will be attentive and available throughout the entire process.
Of course, this does not mean that you will have every question answered in the exact moment – and in an exact way – that you want it to be answered. But there should be some assurance that they are willing and able to help when needed.
On top of that, you want to make sure that the consultant or consulting company is up to date on all the recent news related to the college admissions world.
They should have their finger on the pulse in terms of new rules, requirements, trends, and more. This will only help you in the long run!
Question 4.
Is this person offering me unrealistic promises?
Let's take a quick break from asking the consultant or counselor questions and turn back to asking ourselves a quick question.
After all, this process of decision-making should be a somewhat extensive one, so you will have all the time you need in order to make the very best decision possible for you and your student.
So, before or after the conversation with a given consultant, think over what was said and make sure that no unrealistic promises or guarantees were made. Of course, the business of college admissions consulting is just that – a business – but you should feel as though you are being sold something.
If the consultant in question is, for example, guaranteeing that they will be able to get your student into multiple Ivy League schools, or is promising that they will help your student ace the SAT or ACT, you should do yourself a big favor and consider that a major red flag.
After all, admissions consultants are not wizards. They can seriously help students maximize their chances of getting into great schools, but they are not some kind of magic formula.
The entire conversation should be rooted in realistic goals and how those set goals will be met. Any kind of magical thinking will be no help during the college admissions process.
Question 5.
How many colleges have you worked with and how many campuses have you visited?
Back to the process of asking questions about a specific consultant or getting help from online college admissions counseling, you are going to want to ask some questions that will help you get an idea of how many colleges this consultant will work with, and what kind of programs they have worked with.
After all, you want to make sure that their connections and knowledge pairs up really well with the goals that your student has.
After all, if your student is interested in an Ivy League program, but an admission consultant has more experience with public schools or vice versa, then the fit probably will not be as good as it could be.
It is important to find out this information also because consultants – generally – just have to be familiar with a lot of different schools.
Finding out how many campuses they have visited is also something of a way to slyly ask how many college admissions offices they are in good standing with.
While their connections with a specific school are not going to make or break a student's chances of getting into that school, it can absolutely help in several ways.
First of all, the consultant may have direct contact information to people working at schools that they may be willing to pass on to the student. Beyond that, a strong knowledge of a given school's admissions office will only help a student improve their chances of getting into that school.
For all those reasons, this is a really great question to ask!
Question 6.
Do you belong to any kind of relevant organization?
It is important to note that not every really qualified consultant or counselor is going to belong to a related group or organization but looking for a consultant through an accredited organization can help some people have an easier time narrowing their search. It can also help people feel more confident about the final decision that they make.
For example, members of organizations such as the Independent Educational Consultants Association (ICEA), the National Association for College Admissions Counseling (NACAC) or some similar group will have specific ethical guidelines that all their members will have to follow.
For example, these groups are going to make it so that consultants are not able to do something like simply write an application essay for a high school student.
Moreover, they will also enforce rules such as not allowing them to accept money from specific schools for sending potential students to them.
Of course, people can assume that all college admissions consultants won't participate in any kind of activities such as these, but knowing that a consultant adheres to those kinds of rules officially can be a nice thing to know!
While having an association with groups such as these will not matter to some parents and students, it can be really helpful if you are unfamiliar with the whole process and if you are having trouble making a final decision.
Question 7.
Can the college admission consultant inspire the student to push harder?
This is not only a question for the consultant that you are speaking with but also a question for the high school student in your life.
Before you all agree to work together, you have to be confident that this specific admissions counselor is going to be able to push the student to achieve their very best in many different ways.
No matter how experienced a consultant is, or how many qualifications or success stories they have, the partnership is not going to work if they are not able to create a strong rapport built off of trust and mutual respect with the student from the very start.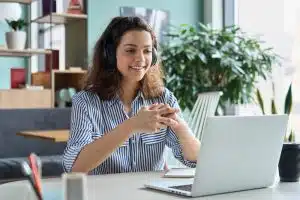 As Eric Eng at AdmissionSight explains, there are some really important reasons why the relationship should be built off of trust and respect.
"If your student sees the consultant as a teacher, there is a chance that they will not be as honest about their needs and goals as they otherwise would be," he said. "If a student lies about the kinds of grades he is getting or the standardized test scores that he is earning on his practice exams, it can derail the entire process."
Finally, the dynamic of the relationship should be something that you as the parent should keep a close eye during the meeting.
Make sure that your child looks and seems fully comfortable and is speaking their mind from the very beginning. They need to feel comfortable at all times with the consultant that you end up working with so that they can retain as much information as they can, ask any questions they have, and generally benefit as much as possible from the entire experience!
Question 8.
Does my child even really need a college admissions consultant?
This might seem like a funny question to ask at the end of this entire breakdown, but the simple truth is that you and your student should not be working with a college admissions counselor if you do not think that it is absolutely necessary.
Firstly, if this is not something that seems like an important investment to make, the student may not take the experience as seriously as they should.
This can lead to the student spending time working with their consultant when they could be spending that time studying for school or staying involved in their favorite extracurriculars.
Secondly, if the student is not interested in attending a highly competitive school, it is possible that the kind of benefits and lessons that they would learn from a college admissions counselor may not really be necessary.
Let's be honest, going to an Ivy League school is fantastic. It can change the trajectory of a person's life in terms of the things they learn and the connections that they make.
However, if a student is either not interested – or simply not really capable – of getting the kinds of grades or test scores necessary to get into these highly selective schools, then trying for it may not be worth the effort.
After all, students can get perfectly good educations and set themselves up for great success at smaller colleges, state schools and more!
Because Ivy League college consultants do often come with a pretty hefty price tag, everybody involved has to be on board with what will take place and why these efforts are being made from the very jump. Getting into a school like Yale, University of Chicago and more is a major commitment.
If the student isn't interested in making that commitment, then there is really nothing that a college admissions counselor will be able to do to convince them otherwise!
However, if the student is committed to that path and is ready to work as hard as they ever have for something that they care deeply about, a college admissions counselor is a fantastic way to make sure that those goals and dreams are accomplished.
Conclusion
As you can see, there are some really important and informative questions that you can and should ask you to prepare to hire a college admissions counselor to work with your high school student.
Remember, getting into an Ivy League school is incredibly difficult and takes a lot of work.
Working with a college admissions counselor isn't going to guarantee that everything is going to go according to plan, but it will maximize a student's chances as well as their strengths when applying to such schools.
If you are curious about learning about all the incredible things that a college admissions counselor can do for a student's chances when it comes to getting into some of the most prestigious and competitive schools in the world, reach out to us today and we can get started on this incredibly challenging, exciting and rewarding path!