Oxford and Cambridge: Twin Pillars of British Academia
Oxford and Cambridge stand as two of the world's most prestigious and renowned universities. Located in the United Kingdom, both boast a rich history spanning several centuries, and they have been the academic homes to many of the globe's most brilliant minds. Each university is celebrated not only for its academic excellence, with admission being a fiercely competitive endeavor but also for its breathtaking and tranquil environment.
Situated in their respective charming, historic towns, both are revered for their exquisite architecture and scenic beauty. Beyond academics, these universities are cherished for their unique traditions – from formal dinners and iconic boat races to riveting debates.
These traditions have woven themselves into the very cultural tapestry of their towns. Thanks to their esteemed reputation and deep-rooted customs, Oxford and Cambridge have become sought-after academic havens for scholars and students worldwide.
What are the Similarities and Differences Between Oxford and Cambridge?
Oxford and Cambridge, two of the world's foremost universities, share a British foundation and many similarities. Yet, there are distinguishing characteristics that set each apart.
Both universities are steeped in rich histories that trace back to the 12th century. They have been cradles of academic brilliance, nurturing numerous Nobel laureates, heads of state, and other influential figures. Beyond their historical significance, both institutions have been instrumental in shaping British society and culture.
In their academic structures, they offer a broad spectrum of undergraduate and graduate programs. Their faculties are globally recognized, particularly in fields such as science, engineering, humanities, and social sciences. A salient feature they both champion is a form of the tutorial system. This method, which facilitates learning in small groups under a specialized tutor, promotes independent thought, intellectual curiosity, and rigor.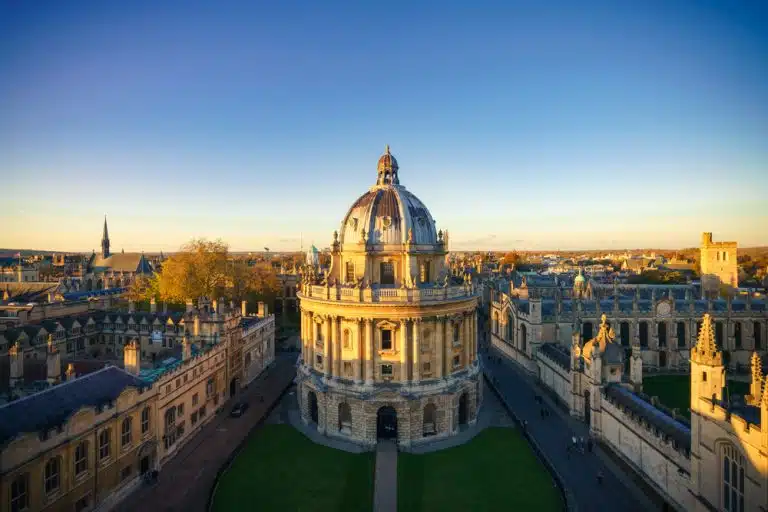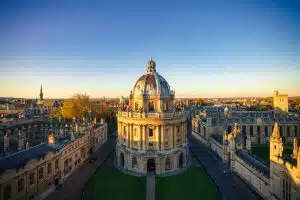 Nevertheless, differences surface in their academic methodologies. Oxford's acclaimed tutorial system contrasts with Cambridge's supervisory system, where assigned supervisors monitor students' academic progression. While Oxford's traditional pedagogical approach celebrates humanities and social sciences, Cambridge is more progressive, renowned especially for its prowess in STEM disciplines.
Admission to both is fiercely competitive, demanding impeccable academic records, high standardized test scores, and compelling letters of recommendation. The interview processes at both universities rigorously assess candidates' knowledge, analytical skills, and potential. However, their admission philosophies diverge; Oxford prioritizes academic achievements, while Cambridge places emphasis on holistic attributes, considering potential and personality in addition to academic excellence.
Their campuses, replete with architectural splendors and historical edifices, offer vibrant student experiences. Extracurriculars abound, from sports to societies to cultural events, ensuring a rounded student life. Yet, differences arise in campus life: Oxford embraces a collegiate system, fostering tight-knit college communities. In contrast, Cambridge follows a more department-centric approach, with students responsible for their own accommodations and meals.
Socially, Oxford leans towards formality with events often characterized by strict etiquette, while Cambridge offers a more relaxed and inclusive social atmosphere.
Sports hold prominence at both institutions. The iconic Boat Race, an annual event, witnesses fierce competition between them. However, while Oxford has a penchant for traditional sports such as rowing, cricket, and rugby, Cambridge showcases a diverse athletic culture, encouraging individual sports such as swimming, running, and cycling.
In all, both Oxford and Cambridge, while sharing numerous parallels, also embrace distinct identities. Whether it's the academic focus, campus life, or even sporting culture, each offers a unique and enriching experience, rooted in a legacy of academic excellence and holistic development.
Which is Harder, Oxford or Cambridge?
Both Oxford and Cambridge maintain exacting academic standards, making determining which is more demanding definitively challenging. They are renowned for their rigorous selection criteria, admitting only the most outstanding students globally. With their storied legacies of academic excellence, faculty members from both institutions are globally recognized, especially in fields like science, engineering, humanities, and social sciences.
Each university provides a vast array of undergraduate and graduate courses across various disciplines. Emphasis on research is paramount at both, with students benefiting from state-of-the-art facilities and resources.
Admissions at both are competitive; only top-tier students with exemplary grades, high standardized test scores, and compelling letters of recommendation are considered. Furthermore, the application process involves intensive interviews, assessing candidates' knowledge, analytical abilities, and academic promise.
Distinct nuances do exist in their admission processes. While Oxford emphasizes academic performance, Cambridge might place greater value on innate intelligence and character. Cambridge also tends to be more open to considering applicants with unconventional or diverse backgrounds.
Ultimately, while it's challenging to label one university as more demanding than the other, both set the bar exceedingly high academically. The decision between them often boils down to individual preferences and the perceived fit, as each offers a profound and enriching student experience.
How to Apply to Oxbridge?
Applying to Oxford or Cambridge—often collectively termed 'Oxbridge'—is a rigorous process, but with meticulous preparation, one can increase the chances of a successful application. Here are the steps to navigate the Oxbridge application:
Research
Begin by investigating the courses and programs at both universities. Consider aspects like course content, teaching methods, and entry requirements. Attend open days, engage with current students, and converse with faculty to gain a comprehensive understanding of what each institution offers.
Choose a Course
Based on your research, select a course that aligns with your academic strengths and career aspirations. Review the specific prerequisites for that course.
Note the Application Deadline
Typically, the deadline for undergraduate applications is in mid-October. Ensure you're aware of this and plan to submit it before the cutoff.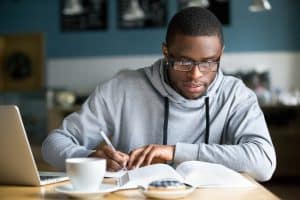 Complete the Application
Applications to Oxbridge are submitted through the UCAS system. This requires personal details, academic history, and a personal statement where you elucidate your interest in the course and justify your candidacy.
Provide References
Two academic references are essential, preferably from current or prior teachers. These should shed light on your academic prowess and potential.
Submit Additional Materials
Some courses like written samples, portfolios, or entrance exams may require extra submissions. Ensure you meet all these specific requirements.
Prepare for the Interview
If shortlisted, you'll be invited for an interview. Treat this as an opportunity to establish your suitability and passion for the chosen subject. Familiarize yourself with potential topics and hone your communication skills.
In summary, while applying to Oxbridge can be demanding, a methodical approach, thorough research, and a genuine representation of your academic ambitions can significantly bolster your application. With perseverance, your academic and career aspirations can become a reality.
Need Assistance with Oxbridge Admissions?
If you're considering applying to Oxford or Cambridge? AdmissionSight has over a decade of experience guiding students through the competitive admissions process. Let us help you highlight your strengths and optimize your application. Contact AdmissionSight for more information on our services.