Paving the Way for Future Scholars: A Deep Dive into the Brandeis University Pre-College Programs
Situated in the vibrant city of Waltham, Massachusetts, Brandeis University is a top-tier institution renowned for its commitment to academic excellence, community service, and global understanding. The university extends its educational offerings beyond traditional undergraduate and postgraduate students through its innovative Brandeis University Pre-College Programs. These programs are meticulously crafted to provide high school students with an engaging, enriching, and intellectually stimulating environment, paving the way for their college journeys and broadening their academic and cultural horizons.
The Brandeis University Pre-College Programs are more than just a preview of college life—they're a springboard for future academic and personal success. Each program invites high school students to explore specific academic disciplines while nurturing critical thinking, leadership, and college readiness skills.
Participants immerse themselves in the unique blend of rigorous academics and vibrant social life that Brandeis offers, gaining invaluable insights into the college experience while exploring their passions. Whether it's the world of medicine, service leadership, Jewish culture, or app development, these programs cater to a variety of interests and aspirations, fostering intellectual growth and personal development.
What Do Pre-College Programs Mean?
What do pre-college programs mean? Pre-College Programs at Brandeis University represent a unique amalgamation of challenging academic exploration, personal development, and exposure to the college experience, all tailored for high school students. These programs are specifically designed to provide an immersive experience that blurs the line between high school and college, allowing students to engage deeply with their chosen subjects in a college setting.
At its core, each program within the Brandeis Pre-College suite invites participants to delve into specific academic disciplines. Whether a student is passionate about app development, intrigued by the complexities of the medical world, or interested in exploring Jewish culture, there's a program suited to their intellectual curiosities.
Each course is taught by Brandeis faculty or industry professionals, providing students with a firsthand look at the rigors and rewards of college-level coursework. This academic focus not only allows students to explore their interests in-depth but also challenges them to approach topics from various angles, encouraging critical thinking and analytical skills.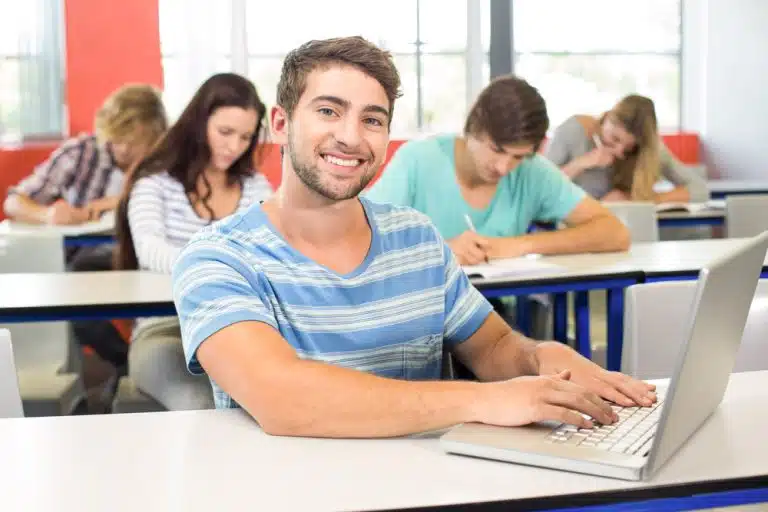 Aside from the academic intensity, the Brandeis University Pre-College Programs place significant emphasis on personal development and college readiness. Students are encouraged to cultivate leadership skills, enhance their ability to collaborate and grow their confidence in communication and presentation. This aspect of the program is aimed at equipping students with the soft skills necessary to succeed not only in college but also in their future careers.
Moreover, the Pre-College Programs provide a comprehensive introduction to the college experience. Participants live on campus, engage with a diverse community of peers, and partake in the social activities typical of college life. From enjoying movie nights and sports games to engaging in enriching cultural exchanges, students get a taste of the vibrant campus life at Brandeis. This immersive experience helps ease the transition from high school to college, allowing students to navigate their forthcoming academic journey with increased confidence and preparedness.
Additionally, the Brandeis University Pre-College Programs offer extensive guidance on the college admission process. Students receive advice on crafting effective application essays, performing well in interviews, and understanding the financial aid landscape. By demystifying these aspects of the college application process, Brandeis helps students feel more equipped and less overwhelmed as they approach this critical juncture in their educational journey.
In essence, the Brandeis University Pre-College Programs are more than just an introduction to a specific academic field or a preview of college life. They represent a comprehensive, immersive, and challenging learning experience that helps students grow academically, personally, and socially. They offer a distinct advantage to high school students, preparing them to navigate and excel in their forthcoming college years with confidence and enthusiasm.
What are the Pre-College Programs at Brandeis University?
What are the pre-college programs at Brandeis University? The Brandeis University Pre-College Programs are innovative and immersive courses designed specifically for high school students who are interested in experiencing academic life at a highly respected university.
Through these programs, Brandeis extends its commitment to academic excellence, social justice, and community engagement to younger learners, allowing them to delve into fascinating subjects, develop their skills, and get a taste of college life.
Each program is distinct, catering to a wide array of academic interests and ambitions. Let's dive deeper into some of the offerings:
Genesis
The Genesis program, tailored for students fascinated by Jewish culture, history, and philosophy, invites them to delve into Jewish customs, ethos, and values. Simultaneously, the program nurtures leadership capabilities and cultivates a sense of social justice.
Join a diverse, dynamic group of motivated teens from across the world, immerse yourself in insightful learning with the Brandeis faculty and staff, and experience the Brandeis campus firsthand during an unforgettable summer filled with education and experiential activities within a vibrant Jewish community.
The Genesis program, a three-week residential initiative, underscores the pillars of Jewish culture, communal spirit, and identity. During the program, you'll be offered the choice of two distinct courses, each providing a unique lens into Jewish life and learning.
Rivalry, Redemption, and Renewal: Relationships in the Bible
What can the narratives of time-honored biblical characters like Jacob and Esau, Abraham and Sarah, and Ruth and Naomi teach us about our interactions with our kinfolk, friends, and broader society?
This captivating course invites you to explore the intricate network of interpersonal relationships encapsulated in our most hallowed scriptures and uncover the wisdom embedded in their successes and adversities. If you're intrigued by an in-depth exploration of Jewish texts and captivated by how our scriptural forebears communicated (or failed to) with one another, then this course is tailor-made for you.
Justice Brandeis, Bread and Roses and Beyond: American Social Movements and the Jews
Louis Brandeis, the eponym of Brandeis University, was a trailblazer in American history, being the first Jewish individual to hold a position as a Supreme Court Justice. His influence played an instrumental role in shaping American law and social policies.
Inspired by his legacy, many American Jews have assumed leadership roles and organized communities in some of the most transformative social movements in America, ranging from the Labor Movement to the Civil Rights Movement, and beyond. This stimulating course delves into the enduring legacy of Justice Brandeis and the continued impact of the American Jewish community's active participation in the quest for justice and freedom on American society today.
Precollege Online
You might already have some thoughts on what you'd like to pursue in college. But wouldn't it be wonderful if you could take a few courses now to confirm your interests? Brandeis Precollege Online offers an array of courses specifically tailored for high school students (aged 13 and above) to do precisely that.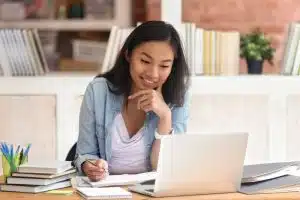 Each course brings together video lessons by Brandeis faculty and mentor access in an engaging mix. The program is accessible all year round, with the online format providing the flexibility to study at your convenience and pace, irrespective of your location. As a testament to your learning, you'll complete a Capstone project and earn a Certificate of Completion from Brandeis University.
Climate Change: Inside the Science & Advocacy
Do you observe environmental issues in your local community? Would you like to build scientifically backed arguments for change? Interested in calculating your household's carbon footprint? If you're keen on STEM, and ecology, or foresee a future in science, this course is an excellent starting point.
Women's Health: Biology, and Wellness
How does the unique biology of women influence their health? Which diseases disproportionately affect women? How does a woman's societal status impact her wellness and access to healthcare?
Students will gain an intimate understanding of women's genetics, anatomy, and physiology, including hormones and reproductive health, and delve into diseases like endometriosis and polycystic ovary syndrome (PCOS). If pre-med or a future in women's health is on your college radar, this course is made for you.
Civil Litigation: Go Behind the Scenes of a Lawsuit
What transpires when someone faces a lawsuit? How does civil law differ from criminal law? What knowledge must an attorney possess to prepare a civil law case? In this course, students gain insights into law firm operations, assisting in case preparation, client interviews, and arguing a dispute based on prior legal rulings. If you envision a career in law, this course is ideal for you.
Global Health: When the World Gets Sick
How do infectious diseases originate? How do they propagate? What impacts do they have on public policy, the economy, and our human rights? Gain a multifaceted understanding of pandemics, focusing on tuberculosis and HIV/AIDS.
Students will also learn how to lobby for change using persuasive writing techniques. If you're considering a future in pre-med, STEM, government, or nonprofit sectors, this course is a must.
These Pre-College Programs are intense, immersive, and deeply enriching. Each one is structured to facilitate in-depth learning and to challenge students, encouraging them to think critically, work collaboratively, and communicate effectively. Classes are conducted by experienced Brandeis faculty and industry professionals, ensuring a high-quality academic experience.
Beyond the rigorous academic exploration, the Brandeis University Pre-College Programs also provide an authentic slice of college life. Students live on the Brandeis campus, engage in various social activities, and become a part of the university's vibrant and diverse community. This aspect of the programs helps students transition smoothly from high school to college, easing any potential anxieties while providing them with an enriching and fun experience.
Are Pre-College Programs Worth It?
Are pre-college programs worth it? Deciding whether to attend a pre-college program can be a challenging decision, particularly when considering the investment of time and resources. It's important to understand the potential benefits and outcomes of such programs in order to make an informed choice. Here are some ways participating in pre-college programs can be advantageous:
Academic Exploration: Pre-college programs allow high school students to delve into their areas of interest beyond the constraints of their school curriculum. Whether you're interested in medicine, computer science, social justice, or Jewish culture, Brandeis University's Pre-College Programs, for instance, offer a wide range of subjects to explore. These programs can be a significant factor in deciding your major or the direction of your future studies.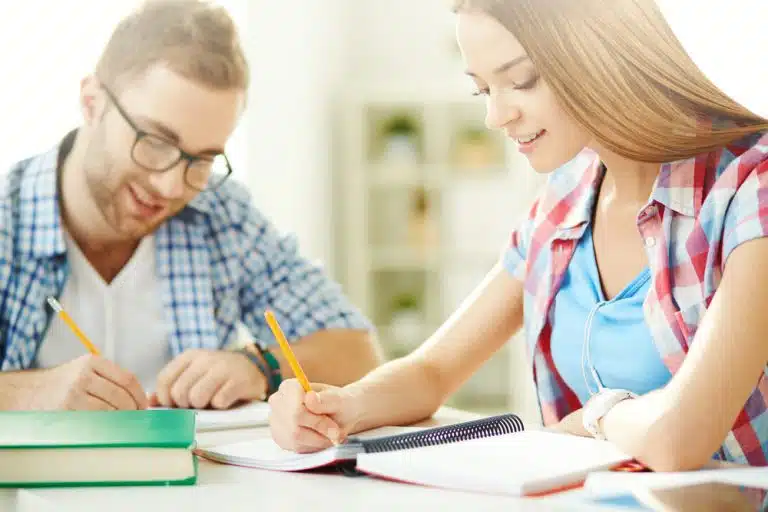 Enhanced College Applications: Participation in a pre-college program can significantly enhance your college applications. Such programs demonstrate to college admissions officers your commitment to learning and your ability to handle a college-level workload. It can differentiate you from other applicants and show you are serious about your education.
College Readiness: Pre-college programs provide a unique opportunity to experience college life before actually attending college. You'll get a sense of the independence, academic rigor, and social opportunities that come with college. Living on campus, navigating the academic landscape, and managing your time are all skills you'll develop that will ease the transition to college.
Career Exploration: These programs can provide invaluable exposure to potential careers. For example, if you're considering a career in law, participating in a civil litigation pre-college course could provide you with a more realistic understanding of what a career in law would entail. It can also provide opportunities to connect with professionals in the field.
Building a Network: Participating in a pre-college program provides a unique opportunity to meet like-minded peers from around the globe. These connections can form the basis of long-lasting friendships and potentially useful professional networks in the future.
Personal Growth: Beyond academics, these programs also offer opportunities for personal growth. Living away from home, even for a short time, can foster independence, resilience, and adaptability. It's a great way to learn more about yourself and develop skills that will benefit you in college and beyond.
Access to College Resources: Pre-college students often have access to the same resources as enrolled college students, such as libraries, labs, athletic facilities, and more. This access can enrich your learning experience and provide a taste of what resources might be available to you as a college student.
Pre-college programs like those offered by Brandeis University can provide a wealth of benefits. They can give you an academic edge, make your college applications more competitive, and prepare you for the realities of college life. While these programs do require an investment, the potential returns – in terms of academics, personal growth, and college preparedness – can make them well worth considering.
In Conclusion
In a world where the competition for college admissions is continually escalating, the Brandeis University Pre-College Programs offer high school students a distinct advantage. They provide a combination of academic rigor, personal development, and college readiness skills, all within the context of an immersive college experience.
These programs are more than just summer courses—they're an opportunity to explore academic passions, develop leadership skills, and build lasting relationships. They're an investment in students' futures, helping them to step into their college journeys with confidence and the assurance that they are well-prepared to make the most of their higher education experience.
For those seeking an academically challenging, socially enriching, and personally transformative pre-college experience, the Brandeis University Pre-College Programs are undoubtedly worth considering. Embark on this journey, and get ready to unlock your potential!
Want to learn more about your chances of getting into Brandeis University? You've come to the right place. At AdmissionSight, we have over 10 years of experience guiding students through the competitive admissions process.
AdmissionSight can help you put your best foot forward when applying to college this fall. Contact us today for more information on our services.