Possible Careers in Economics
What are the possible careers in economics? As opposed to what you might initially think, economics careers can be far more varied. More than just stocks, money, banking and the government make up economics. The majority of economics-related jobs don't even have that word in the title. What exactly is economics, and what sort of job do economists conduct?
Understanding the science of human behavior and applying it to influence the world around us are the main goals of the field of economics. It should come as no surprise that the job prognosis for economists is more positive than negative, given how important it is to our daily lives.
The private sector is anticipated to see the most demand, notably for consultancy, management, and scientific services. According to the Bureau of Labor Statistics (BLS), people with advanced degrees, relevant work experience, and excellent quantitative and analytical abilities will have the best career possibilities.
Your educational background, professional experience, and local economic conditions may all have an impact on your employment options and potential earnings. Explore some of the several career paths in economics by continuing to read.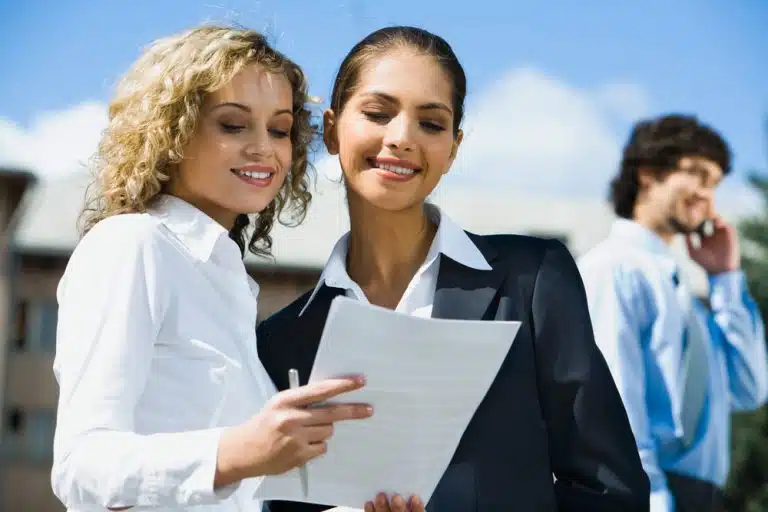 Now let us uncover different careers in economics, particularly in business economics.
Careers in business economics
Are there careers in business economics? You can pursue a variety of careers in industries including banking, finance, insurance, and telecommunications with a business economics degree. Knowing the positions you can get with this degree will help you make a strategic and educated decision, whether you're just starting your job hunt or considering a career in business economics.
AdmissionSight has prepared a list of careers you can pursue with a degree in business economics, as well as the job description and its national average income:
Human Resources Coordinator
The national average income for a Human Resources Coordinator is $40,748 per year.
A human resources coordinator's main responsibilities include a number of administrative tasks for the human resources division of an organization. They assist in streamlining a company's human resources procedures, preserve personnel files, aid in hiring, and give staff members administrative support.
Operations Associate
The national average pay for an Operations Associate is $47,713 annually.
Primary responsibilities: Through their administrative and clerical tasks, operations associates support a company's day-to-day operations. They set up work schedules, answered phones, made appointments, aided in recruiting for the human resources department, and assisted in enforcing business policies.
Accountant
The national average compensation for an Accountant is $54,603 a year.
Accountants' main responsibilities include managing a company's or a client's bookkeeping and various financial paperwork. This is one of the possible careers in economics that is considered intense because they take care of all the financial information a business needs to run, audit their clients' books, make sure financial records are correct, make tax returns and other tax-related paperwork, and deal with any tax-related issues.
Research Associate
The national average compensation for a Research Associate is $61,583 per year.
Primary responsibilities: Depending on the organization they work for, research associates have a variety of responsibilities. They often collect and arrange information and samples, keep track of a project's development, and design and carry out sophisticated tests.
Financial Planners
The national average income for Financial Planners is $67,075 annually.
Financial planners' main responsibilities include assisting businesses or individuals with long-term financial objectives. They assess their financial situation and assist them in developing a strategy to achieve these goals. Financial planners also give their clients investment advice and implement tax and risk management plans.
Account Executive
An Account Executive's Average yearly pay in the United States is $67,443.
Account executives are also one of the career options for economists. Their main responsibilities include serving as a liaison between clients and advertising agencies. They comprehend the objectives of their clients, aid the agency in creating successful campaigns, close sales, and look after current clients.
Research Analysts
The national average salary for Research Analysts is $69,923 per year.
Research analysts' main responsibilities are to assess, analyze, and present data. This one of possible careers in economics will let them analyze data for trends and use what they learn to guide business decisions on investments or future projections. Research experts also write investigative reports on securities and assets.
Sales Consultants
The national average income for Sales Consultants is $70,391 annually.
Sales consultants' primary responsibility is to find customers who want to purchase their company's products. By using a company's goods or services, they ascertain a customer's demands and provide them with solutions. Sales consultants also want to build strong relationships with clients, manage a sales region to build a client base, and meet or beat sales goals.
Pricing Expert
A Pricing Expert's national average yearly salary is $72,142.
Pricing analysts' main responsibilities include assisting businesses in developing competitive pricing strategies by using sophisticated data. They work with a company's sales and marketing departments to come up with effective sales strategies. They use data from many different sources and make complicated pricing models.
Data Analysts
The national average compensation for Data Analysts is $75,161 per year.
Data analysts' main responsibilities are to collect data, evaluate it for trends, and draw conclusions. They communicate their results to the appropriate parties at a company and collaborate with groups like the management team or business team to identify the needs of the business. To increase the accuracy and effectiveness of statistics, data analysts also design and operate databases and data collection methods.
Operations Analyst
The national average compensation for an Operations Analyst is $78,414 per year.
Process analysts are one of the economics careers available. Their main responsibilities include examining a company's business model and operations to find flaws. They do research, examine workflows and operational processes, and then recommend modifications in light of their findings. Operations analysts also guarantee the reliability of different data systems.
Business Analyst
A Business Analyst's national average yearly salary is $79,382.
Business analysts' main responsibilities include enhancing a company's systems and processes. They do research, examine the results to develop answers for a range of business problems, and then communicate these solutions to organizations, stakeholders, and their clients. Business analysts want to be aware of changes in a company's needs and assess their overall impact.
Economic Consultants
The national average salary for Economic Consultants is $82,548 per year.
Its primary obligation is to ascertain the financial health of a company, economic consultants do studies. They suggest strategies to enhance or change a company's present programs based on their results. Economic advisors also draft plans and studies to address issues with the economy.
Investor Banker
An Investor Banker's national average salary is $86,219.
Here is one of the careers in economics that are popular right now.  Investment bankers' main responsibilities are to assist in raising funds for organizations like governments and corporations. By issuing debt or selling equity, they assist them in raising capital. Investment bankers may also offer their clients advice on potential investment possibilities as well as assistance with mergers and acquisitions.
Financial Analyst
A Financial Analyst's national average salary is $91,410.
Investment analysts' main responsibilities are to conduct research, produce analytical reports, and express concerns based on financial and investment data. They gather data and do asset and data analysis. Additionally, investment experts may assess the performance of stocks and bonds and offer their managers knowledgeable recommendations regarding the future financial course.
Careers in health economics
Here's a list of careers in health economics:
International Organizations: Pan American Health Organization, World Bank, United Nations Children Fund, World Health Organization (WHO), USAID, and Food and Agricultural Organization
Government: National and worldwide government-related institutions, including the Food and Drug Administration (FDA), the National Institutes of Health (NIH), the Centers for Disease Control and Prevention (CDC), and the Centers for Medicare and Medicaid Services (CMS) (FDA).
Consulting, Health Care, and Industry: consulting companies, contract research organizations, pharmaceutical and medical device manufacturers, health insurers, and managed care corporations like Healthcare Value Analytics and McKinsey & Company
Programs for medical and doctoral degrees: Graduates continue on to Johns Hopkins University and other prestigious academic institutions to seek MDs and PhDs.
Academic and research institutions include Johns Hopkins University, the University of Washington in Seattle, the University of Michigan School of Medicine, the University of Ohio, and the University of York's Centre for Health Economics.
Choosing to major in economics is awesome since it is one of the undergraduate degrees that results in the highest salaries. After you graduate, you will probably work in one of the possible careers in economics.
At AdmissionSight, we have more than ten years of experience helping students get through the competitive admissions process to the top universities worldwide. Consult AdmissionSight's college admission specialists to find out what we can do to help you be ready and knowledgeable enough to enroll in the institution of your choosing.