Pre-med at Dartmouth
Numerous aspiring students all throughout the world have the same goal of enrolling in the pre-med at Dartmouth. There are many different reasons for this. Dartmouth College and most especially, Dartmouth's Geisel School of Medicine have a tremendous assortment of clinical and research options, as well as access to a strong personal and professional network. This is in addition to the school's reputation for academic excellence.
If you are like the majority of people who are interested in applying to medical school, you undoubtedly view the pre-med at Dartmouth as a remote possibility at best. When it comes to pre-med programs, Dartmouth is among the very finest options. The level of academic excellence is exceptionally high, despite the fact that it is somewhat less competitive than the majority of universities on account of its smaller size.
Does Dartmouth have a Pre-med?
Does Dartmouth have a pre-med? Students do not "major" in pre-med at Dartmouth, but they have the opportunity to complete all of the coursework necessary to be prepared for medical school. Their major could be in a field that is linked to this one, such as Biology, or it could be in an entirely different field, such as Anthropology, International Relations, or anything else.
In point of fact, less than half of people who go to medical school have science as their undergraduate major, which can be a significant advantage when applying to medical school.
Students who are interested in health professions are encouraged to participate in the Dartmouth College Health Professions Program, which is a pre-health advising program that spans four years and beyond.
The Health Professions Preparation Program (HPP) is an organization that was established with the purpose of directing and preparing students who are interested in pursuing careers in the healthcare industry, beginning with their time spent as undergraduates at Dartmouth College and continuing on through their enrollment in graduate, dental, veterinary, or other professional schools, and beyond.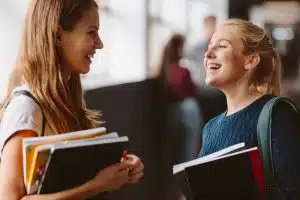 Additionally, the pre-med at Dartmouth can assist students in comprehending the procedure involved in applying to medical school. It is highly unique in comparison to other programs, and completion of it typically takes around a year. Students interested in pursuing a career in the medical field may consider attending application workshops throughout their junior and senior years, in addition to meeting one-on-one with a pre-Health advisor during their junior year.
What Percent of Dartmouth Pre-meds Get Into Med School?
What percent of Dartmouth pre-meds get into med school? About 1000 undergraduates and alumni/ae of Dartmouth College express either a possible interest in pursuing a career in the health professions on an annual basis. Students majoring in pre-health come from a wide variety of different walks of life and possess a diverse range of academic interests, abilities, and talents.
Although only around ten percent of pre-med at Dartmouth end up applying to medical school, the university offers support to students who are interested in pursuing careers in other health-related fields. The trip is not a uniform one; pre-health students have varying schedules, paths, starting locations, and final destinations depending on their individual circumstances.
Which Undergrad is Best for Med School?
Which undergrad is best for med school? A degree from an accredited college or university is usually required in order to pursue a job in the medical industry. However, you are not required to get a particular degree or follow any other conventional path in order to succeed.
You have a wide variety of opportunities available to you if you are interested in pursuing a career in medicine as a doctor, nurse, physician assistant, nurse practitioner, dentist, pharmacist, physical therapist, or any other profession that requires training.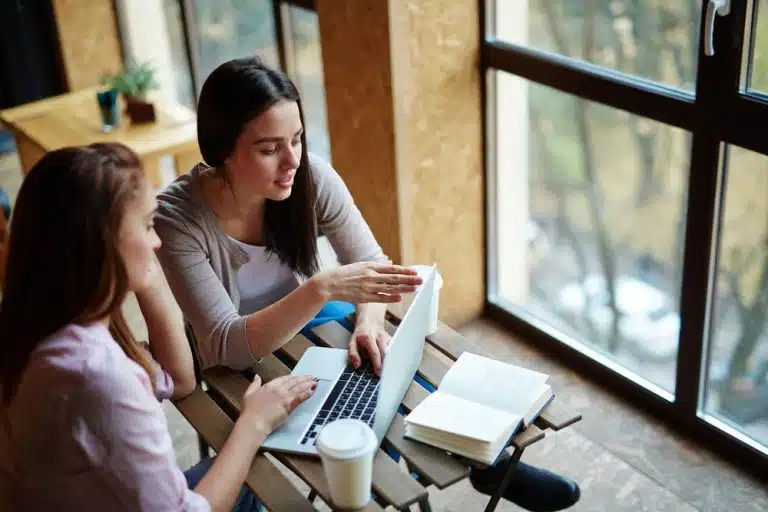 The United States Bureau of Labor Statistics (BLS) reports that during their time in college, approximately half of the undergraduate students who go on to become physicians and surgeons major in biology. However, there are many in pre-med at Dartmouth who chooses to major in business, English, or even the fine arts instead of one of the sciences or mathematics.
Biology
Biology is one of the most common majors chosen by those who want to pursue a career in the medical field, particularly those who wish to become physicians or surgeons. The Bureau of Labor Statistics reports that 48.7 percent of all physicians and surgeons who were working in the United States in 2015 had biology as their undergraduate major.
According to the Association of American Medical Colleges, more than half of all individuals who applied to medical school for the academic years 2021-2022 majored in biology or a related biological science for their undergraduate degrees.
One approach to ensure that you take the prerequisite scientific classes and labs that are required by many different medical schools is to earn a degree in biology. You will learn about things like human biology, anatomy, physiology, and genetics during your time in this program. If you do decide to pursue this field of study, it is imperative that you diversify your knowledge by enrolling in classes in fields other than science.
Biochemistry
Students who specialize in biochemistry study not only live creatures but also chemistry and how it interacts with living organisms in the same way that biology students do. This is another option that many people who wish to pursue a career in medicine choose.
The study of biochemistry involves investigating the chemical processes that are involved in living things, with a particular emphasis on the inner workings of cells. Courses in biochemistry examine how cells generate energy, how they move, and how they reproduce. Following an introduction to the fundamentals of cellular life, you will investigate DNA and genetics, the fundamental components of living things.
You not only learn how genetics affect a person's likelihood of developing certain diseases, but you also gain an understanding of how the color of a person's hair and eyes is determined by genetics. Prospective employers will take note of your fundamental grasp of life if you have a degree in biochemistry, which proves that you have this insight.
Biomedical engineering
You should expect to take a lot of science classes if you choose biomedical engineering as your major, and you'll also learn a lot about technology. You will get an understanding of how advances in science and engineering can contribute to better medical treatment.
The majority of students who choose this concentration to go on to pursue careers as biomedical engineers. These engineers are responsible for a wide variety of tasks, including the development of new medical tools such as diagnostic and monitoring equipment, as well as the research and development of artificial organs that can be used in transplant procedures.
Nevertheless, if you want to go to medical school, this major might help you become ready for it, and it can also improve your knowledge of the instruments that you might use as a doctor or in another medical field.
Psychology
It's not just aspiring doctors who can benefit from undergraduate degrees in the social sciences like psychology or sociology. They can be advantageous, and some medical schools even give preference to applicants who have them.
If you choose to major in psychology, rather than, say, biology or chemistry, you can differentiate yourself from other students in your graduating class while also contributing to the variety of that class. You will also gain an understanding of mental health concerns as well as the factors that contribute to their development.
The knowledge and understanding that you gain while obtaining this degree will prepare you for many of the responsibilities that you will assume once you get it and begin working in the medical field.
You will be taught, for instance, how to communicate with patients in a way that fosters transparency and trust among all parties involved. You will not only learn how to aid your patients, but you will also learn how to get beyond the emotional problems that you will confront during your career. This is a two-fold benefit of being a medical professional.
Economics
At first, look, majoring in economics and enrolling in a pre-med program may not appear to be complementary to one another, but this combination is really more frequent than you might imagine. Since economics, like psychology, is a social science, you will develop the ability to think critically about the people and the world around you while you study it.
It's possible that getting a degree in economics will help you do better on the MCAT. You will have a better understanding of how to make your services more affordable for your patients once you have finished school and are working as a practicing medical professional.
Additionally, you will have a better understanding of how to run a private practice and even how to work with insurance companies once you have this knowledge.
Math and Statistics
Majoring in mathematics or statistics might also be an excellent way to prepare yourself for medical school. Even though it is common knowledge that math classes can be challenging, some medical professionals believe that the effort they put forth in their undergraduate studies better prepared them for the effort they would have to put forth as a student in medical school.
They were also better prepared to think critically and analytically thanks to the math classes they took. Learning mathematics can also help you develop the kind of precision that is necessary for a career as a doctor or surgeon.
Foreign language
Learning how to communicate effectively is a crucial component of being a medical professional. When applying to medical school, especially in the United States, having experience communicating with people who speak languages other than English will help set you apart from other applicants. According to the Bureau of Labor Statistics (BLS), there were more than 10,000 practicing physicians and surgeons in 2015 who had majored in a foreign language during their undergraduate studies.
Having said that, the language that you choose to use might be essential as well. It is generally agreed that knowing Mandarin Chinese, Spanish, French, Arabic, Russian, Hindi, or Portuguese is the best way to develop your profession. Other languages may also be useful.
Music or Performance
It might sound strange, but getting a degree in music is one of the best things you can do to prepare for medical school. Students who major in music have one of the best rates of acceptance into medical schools. This is due to the enormous amount of prerequisite coursework required for medical school. And each of these classes is focused on one of the natural sciences.
Students who study music need to demonstrate their passion by taking so many classes outside of their field. In addition, mastering music requires a never-ending quest for excellence and countless hours of practice. In addition, medical students and doctors in active practice are required to possess these qualities.
Having a degree in music demonstrates to admissions committees that you are a committed individual. Therefore, there are multiple options available to those that have a passion for performing. They conclude that it is not impossible for them to pursue both a career in music and in medicine.
What GPA is Required for Dartmouth?
What GPA is required for Dartmouth? Although many institutions have minimal GPA standards, this is typically the bare minimum percentage required to fill out an application.
Candidates for admission to pre-med at Dartmouth are expected to have exceptional academic records. On a scale of 4.0, the average high school grade point average of students who entered as first-years at Dartmouth College was 3.9, which indicates that the majority of students with grades of A- or better are accepted by the college and go on to enroll there.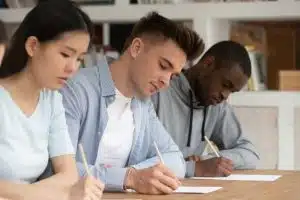 The college has the greatest median grade point average in the entire state of New Hampshire. Even with a 3.9-grade point average, it is exceedingly unlikely that a student will be accepted into pre-med at Dartmouth due to the exceptionally selective nature of the school's admissions procedure. Even with a 3.9-grade point average, you should still be thought of as a challenge for the university.
Want to learn more about pre-med at Dartmouth? You've come to the right place. At AdmissionSight, we have over 10 years of experience guiding students through the competitive admissions process.
AdmissionSight can help you put your best foot forward when applying to college. Contact us today for more information on our services.