PREFACE at RPI: Unleashing Your Potential in STEM
Are you a high school sophomore or junior gearing up for the 11th or 12th grade in the fall of 2023? If your heart beats for engineering or technology, PREFACE is your ticket to a summer experience like no other.
Hosted by Rensselaer Polytechnic Institute, PREFACE is designed for students like you, keen on engineering or tech careers and belonging to groups that haven't always had the spotlight in these fields.
Since its kickoff in 1978, PREFACE has been opening doors for aspiring engineers. It's a sneak peek into the engineering world, helping you grasp what engineers do and what it takes to join their ranks. PREFACE doesn't just scratch the surface — it dives deep into today's global challenges, guiding you to use engineering design and manufacturing processes to create potential solutions.
The 2023 PREFACE
Now, let's talk about the 2023 PREFACE program. This year, it's returning to an in-person experience right on the Rensselaer Polytechnic Institute campus in Troy. What's even more exciting is the active involvement of the Department of Materials Science and Engineering at Rensselaer.
This department is the powerhouse where physics, chemistry, and all sorts of engineering come together, shaping the future by tackling real-world problems.
Materials science and engineering are the unsung heroes behind every scientific and engineering leap.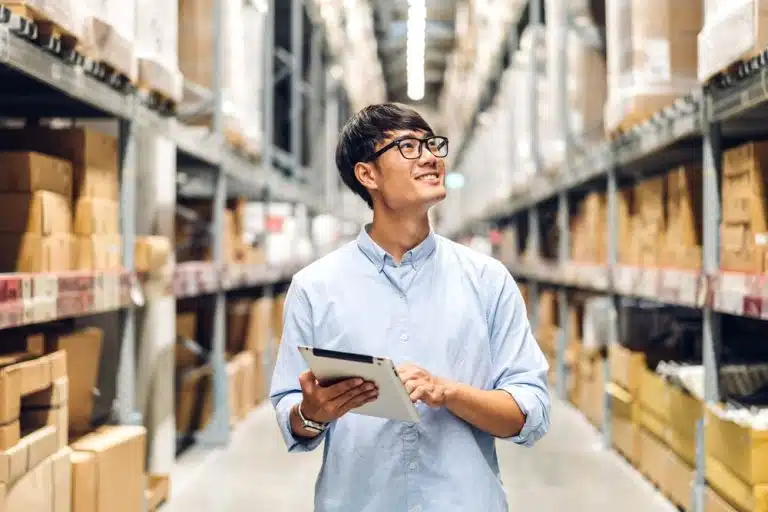 Think about it: jet engines, rocket boosters, microelectronic devices, optical components, medical prostheses — none of these would be possible without the innovations in this field. It's where research meets the ever-growing demand for sturdy materials that make our world go round.
Now, imagine being a PREFACE participant. You won't just sit through lectures; you'll roll up your sleeves and dive into the nitty-gritty of material properties. Rensselaer's faculty will be your guide, leading you through demonstrations, hands-on activities, and experiments. But that's not all — you'll tackle individual and team challenges led by Rensselaer undergrads who know the ropes.
Ever wondered how materials differ in structure, performance, and behavior? PREFACE has you covered. From making your microscope to programming an Arduino, you'll be in the thick of it, unraveling the mysteries of how and why materials work.
More than that, you'll see how materials science and engineering weave into every type of engineering, showcasing the world-changing potential locked within materials.
PREFACE at RPI isn't just a summer program; it's your gateway to unlocking the secrets of engineering and technology. So, gear up because your engineering adventure starts here!
Program Details
Mark your calendars for the PREFACE Program from Sunday, July 23, through Saturday, August 5, 2023.
PREFACE opens the door to life as a college student on the Rensselaer campus. Guided by Rensselaer undergraduate students acting as trained teaching assistants, you'll get an insider's view into the college experience.
Your journey begins with a warm welcome from the School of Engineering, where you'll delve into different engineering types and explore potential research and career paths. Expect hands-on learning opportunities alongside Rensselaer faculty members.
Over the 14-day program, you'll grasp the academic side and experience the broader spectrum of college life. Rensselaer students and expert staff will acquaint you with campus clubs, athletics, health and wellness, leadership development, and career opportunities.
Dive into the intricacies of the college application and financial aid processes. Explore the campus, uncover the charms of Troy and the Capital Region, and, for fun, participate in engineering challenges and trivia contests with the chance to snag some prizes!
Program Objectives
Let's dive into a more detailed exploration of the objectives set by the PREFACE Program:
1. Hands-On Problem Solving
The program endeavors to immerse participants in practical, hands-on experiences using the engineering design process. Through activities such as designing, troubleshooting, innovating, modeling, revising, and evaluating outcomes, participants will actively engage with real-world problems.
This approach sharpens their technical skills and instills a problem-solving mindset that is integral to engineering.
2. Leadership and Team-Building Development
Beyond technical proficiency, PREFACE seeks to provide opportunities to develop leadership and team-building skills. Participants will be exposed to collaborative environments where effective communication, teamwork, and leadership are essential.
These experiences are designed to cultivate interpersonal skills that are valuable not only in academic settings but also in future professional endeavors within the engineering field.
3. Career Exploration in Engineering
The program is a gateway to the vast landscape of career opportunities within engineering professions. By presenting diverse career paths, PREFACE aims to equip participants with a comprehensive understanding of the roles and expectations associated with engineering education.
This insight not only aids in making informed career choices but also helps participants envision their future contributions to the field.
4. Holistic View of College Life
PREFACE goes beyond the technical aspects of engineering by providing participants with a holistic view of college life. It encompasses various dimensions, including academic pursuits, social interactions, cultural exposure, civic engagement, and awareness of environmental considerations.
This comprehensive exposure allows participants to gain insights into the multifaceted nature of the college experience, preparing them for the diverse challenges and opportunities that await them in higher education.
Curriculum Highlights
Esteemed faculty and staff members deliver the PREFACE curriculum from Rensselaer. Key programs include courses such as "Introduction to Electronics," "Introduction to Engineering Design," "Introduction to Engineering Analysis," "Computer-Aided Design," and "Introduction to Manufacturing Processes." In addition to these core disciplines, participants will:
1. Explore Engineering Diversity
Delve into various engineering realms, spanning biomedical, mechanical, aeronautical, electrical and computer systems, civil and environmental, nuclear, materials, industrial, and chemical disciplines. This exploration provides participants with a comprehensive overview of the diverse avenues within the engineering field.
2. Leadership Development
Engage in leadership development activities facilitated by the Rensselaer Archer Center for Student Leadership Development. These sessions include hands-on engineering design projects and team-building exercises, fostering technical skills and crucial interpersonal and leadership qualities.
3. Career Insight
Gain valuable insights into career development through seminars conducted by the Rensselaer Center for Career and Professional Development. These sessions serve as a window into the professional landscape, offering guidance on career paths and strategies to navigate the dynamic engineering field.
4. College Readiness Sessions
Equip yourself for the journey ahead with interactive sessions on college preparation. Participants will receive guidance on the intricacies of the admissions application and financial aid processes, ensuring they are well-prepared for the transition to higher education.
5. Industry Connections
Connect with representatives from global research and development companies, providing a unique opportunity to explore potential collaborations and gain insights into the real-world applications of engineering principles.
This exposure bridges the gap between academic learning and practical industry demands, enhancing participants' understanding of the broader engineering landscape.
Eligibility and the Application Process
To be considered, eligibility requires you to be entering the 11th or 12th grade come September 2023. You should be a U.S. citizen or permanent resident originating from backgrounds traditionally underrepresented and underserved in science, engineering, and related technological fields. A solid understanding of the language is crucial given that PREFACE is conducted in English.
Selection hinges on your academic performance in high school, your standardized test scores (if available), the quality of your essay, and the strength and relevance of your recommendations. A group of twenty students will be chosen to participate in the program.
The application deadline is 11:59 p.m. EST on Friday, April 14, 2023. Only applications received within this time will be considered for PREFACE 2023. It is advisable for applicants to thoroughly review the entire application before attempting to complete and submit it. Notifications of acceptance will be sent out during the initial week of May.
Cost Details
Attending the 2023 program comes with a cost of $4,000 per student. This amount covers accommodations, meals, instructors, supplies, the program T-shirt, and all scheduled activities throughout the two weeks.
The fee becomes payable upon receiving notice of selection into the program. Participants are accountable for arranging and covering the expenses associated with their transportation.
Financial Aid
The program extends a limited number of partial scholarships to eligible students based on demonstrated need. However, full scholarships are not available.
Students from families with annual incomes within the federal poverty guidelines are encouraged to seek partial aid, and this option is open to all applicants. The request for financial aid is integrated into the online application, and pursuing a scholarship does not influence the admissions decision.
Rensselaer Polytechnic Institute – An Overview
Founded in 1824, Rensselaer Polytechnic Institute is a private institution with an undergraduate enrollment of 5,895 (fall 2022). Nestled on a 296-acre suburban campus, the institute operates on a semester-based academic calendar.
In the 2024 edition of Best Colleges, Rensselaer Polytechnic Institute holds the #60 spot in the National Universities category, with tuition and fees set at $61,884.
Rooted in the mission of applying science to daily life, Rensselaer Polytechnic Institute has evolved while maintaining its original ethos. Approximately a quarter of students participate in Greek L.I.F.E., emphasizing Leadership, Innovation, Fortitude, and Evolution within the fraternity and sorority community.
Over 80 percent engage in sports at the varsity, club, or intramural levels, with varsity athletes proudly known as the Engineers, competing in the Eastern College Athletic Conference and the Liberty League. The campus hosts 200+ student organizations, and first-year students typically reside in on-campus dormitories.
Situated in Troy, N.Y., RPI's campus offers an ideal environment for nature enthusiasts. Overlooking the Hudson River, students can access waterfront activities and proximity to Grafton Lakes State Park, Lake George, and the Adirondack Mountains. For those seeking an urban experience, Albany is conveniently located just 9 miles away.
Rensselaer Polytechnic Institute excels in its highly-ranked engineering program and leverages its scientific expertise to provide distinctive accelerated programs. Examples include the B.S./M.D. Physician-Scientist Program (completed in seven years) and the B.S./J.D. in Science, Technology, and Society Law (completed in six years).
The institute is a hub for technical events such as the annual GameFest, showcasing computer games designed by students. Graduates of Rensselaer go on to successful careers as entrepreneurs, inventors, and scientists.
Notable alumni include George W. G. Ferris, creator of the Ferris Wheel, Howard P. Isermann, inventor of sunscreen; and Myles Brand, former president of the NCAA.
What RPI is About
From groundbreaking innovations like baking powder to the construction of the Brooklyn Bridge, our alumni have shaped the world. Let's unravel what makes Rensselaer a powerhouse of scientific and technological progress.
1. Leading the Way in Research
With a laser focus on five key research areas, Rensselaer tackles today's most pressing challenges. Over 30 research centers and platforms work towards innovative solutions, including the Center for Biotechnology and Interdisciplinary Studies, the Experimental Media and Performing Arts Center, and the Institute for Energy, the Built Environment, and Smart Systems. Notably, AiMOS, our supercomputer, empowers artificial intelligence research.
2. Diverse Academic Offerings
Explore more than 140 programs across bachelor's, master's, and doctoral levels in five schools: Architecture, Engineering, Humanities, Arts and Social Sciences, Lally School of Management, and Science.
Their ACCEL program allows motivated students to earn a bachelor's in three years or a bachelor's and master's in four, maintaining financial aid and the quintessential college experience.
3. Learning by Doing
At Rensselaer, learning is an active pursuit. The Arch ensures every graduate experiences personal or professional development for global leadership. Engage in over 200 clubs and lead maker spaces like the Forge to enhance your skills and passions.
4. Student-Centric Campus
Responding to student demand, we offer various dining options, including four halls and 12 retail spots featuring Panera, Moe's, Argo Tea, Ben & Jerry's, and more. For those with allergies, "My Zone" provides a secure, allergen-free pantry in dining halls.
Rensselaer is a haven for talented and passionate individuals seeking a community of leaders dedicated to changing lives and advancing society. Join the journey at Rensselaer Polytechnic Institute, where we continue to shape the future!
How can PREFACE help incoming college students?
PREFACE, hosted by Rensselaer Polytechnic Institute, plays a crucial role in assisting incoming college students in several impactful ways:
1. Introduction to Engineering and Technology
PREFACE provides a pre-college introduction to various engineering disciplines, offering students a valuable opportunity to explore their interests and gain insights into the diverse fields of engineering and technology.
2. Hands-On Learning and Problem-Solving
Through hands-on experiences and engagement in the engineering design process, participants learn to tackle real-world problems. This practical approach helps develop critical problem-solving skills, a fundamental aspect of success in engineering and technology.
3. Exposure to Global Challenges
PREFACE exposes students to contemporary global challenges, fostering an understanding of the real-world issues engineers and technologists address. This exposure helps participants connect their academic pursuits to broader societal needs.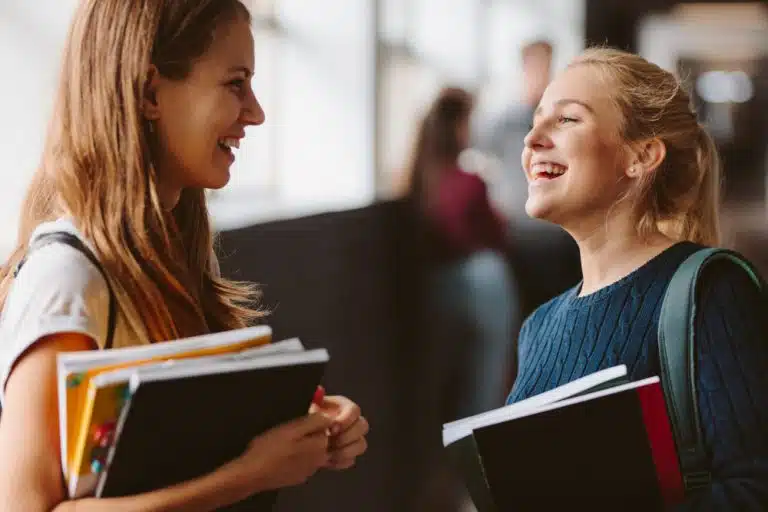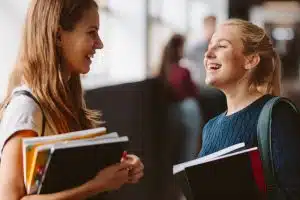 4. Mentorship and Guidance
The program offers mentorship by Rensselaer undergraduate students who serve as teaching assistants. This mentorship ensures that participants receive guidance and support, creating a supportive learning environment that helps incoming college students navigate the challenges of higher education.
5. Insight into College Life
Beyond academic pursuits, PREFACE provides a glimpse into various aspects of college life, including campus clubs, organizations, athletics, health and wellness, leadership development, and career opportunities. This holistic exposure prepares students for the multifaceted nature of the college experience.
6. Materials Science and Engineering Exploration
PREFACE participants have the unique opportunity to explore materials science and engineering. This exposure is crucial as materials science is integral to various engineering disciplines and is at the forefront of technological advancements.
7. Career and College Preparation
The program includes sessions on career development, college application processes, and financial aid. This ensures that participants are well informed and prepared as they transition from high school to college, setting the stage for a successful academic and professional journey.
8. Networking and Industry Insights
Participants can interact with representatives from global research and development companies, providing valuable networking opportunities and insights into the practical applications of engineering and technology in industry.
In summary, PREFACE is a comprehensive preparatory experience for incoming college students by combining academic exploration, hands-on learning, mentorship, and insights into the broader aspects of college life and career development.
If you're set on getting into a world-class college but aren't sure how to make it happen, we can help! AdmissionSight is a leading college entrance expert with over a decade of experience helping students just like you get into the schools of their dreams.
At AdmissionSight, we focus on offering a wide range of services, all aimed at helping students perfect their applications to catch the attention of admissions officers. Contact us today to schedule a free consultation and learn more about what we offer.